www.hillmanweb.com
BILL and SUE-ON HILLMAN: A 50-YEAR MUSICAL ODYSSEY
HILLMAN TRAVEL ADVENTURES


Present
www.hillmanweb.com/book/travel/china
CHINA I :: CHINA II :: 3D TIME TRAVEL
CHINA 2017 (Work in Progress)



DETAILED CONTENTS




CHINA I
INTRODUCTION AND CONTENTS
www.hillmanweb.com/china2013
Photos by Bill and Sue-On
Captions by Sue-On (expanded from our FaceBook pages)
Continued in CHINA II



INTRO | 01 | 02 | 03 | 04 | 05 | 06 | 07 | 08 | 09 | 10 | 11 | 12 | 13 | 14 | 15
| 16 | 17 | 18 | 19 | 20 | 21 | 22 | 23 | 24 | 25 | 26 | 27 | 28 | 29 | 30
| 31 | 32 | 33 | 34 | 35 |




CHINA II
INTRODUCTION AND CONTENTS
www.hillmanweb.com/china2
Photos by Bill and Sue-On
Continued from CHINA I



CONTENTS
INTRO | 36 | 37 | 38 | 39 | 40 | 41 | 42 | 43 | 44 | 45 | 46 | 47 | 48 | 49 | 50 | 51 | 52 | 53
54 | 55 | 56 | 57 | 58 | 59 | 60 | 61 | 62 | 63 | 64 | 65 | 66 | 67 | 68 | 69 | 70 | 71 | 72 | 73
TERRA-COTTA ARMY:
T01 | T02 | T03 | T04 | T05 | T06 | T07 | T08 | T09 | T10



Outtakes 1 ~ Outtakes 2 ~ Outtakes 3


PREVIEW COLLAGES
CHINA ADVENTURE I
www.hillmanweb.com/china2013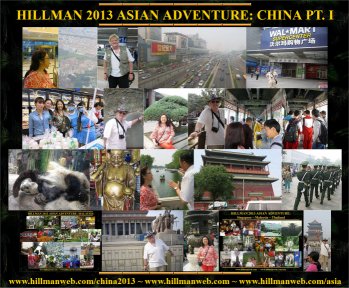 .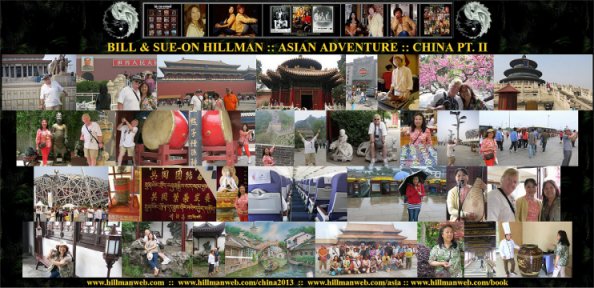 Click for full-size collages
.



CHINA ADVENTURE II
www.hillmanweb.com/china2
CHINA II THUMBNAIL COLLAGES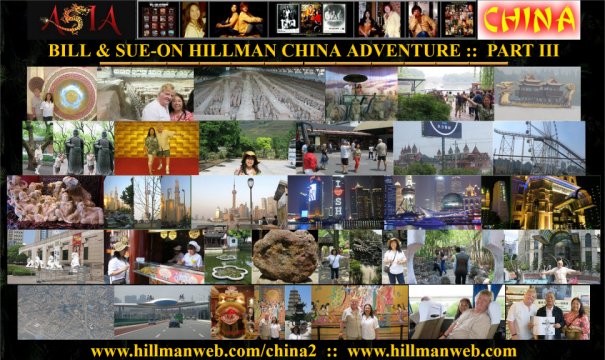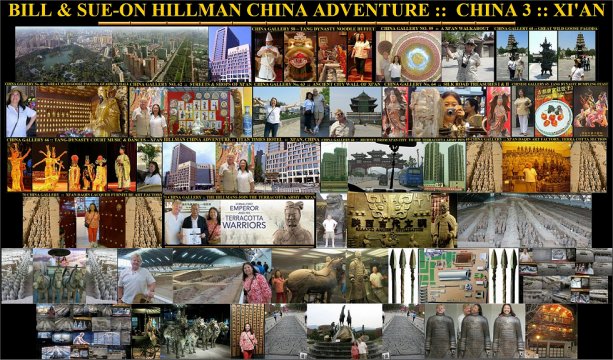 Click for full-size collages



CHINA 2017
www.hillmanweb.com/china2017
Work in Progress


TRAVEL BACK IN TIME
Thousands of Historic views of old China from 1860-1930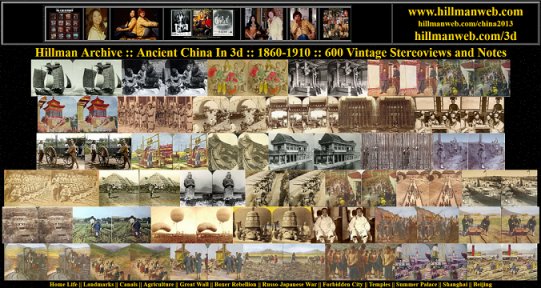 3-D Stereoview cards: Many in Colour and Full-Descriptive Notes
PART I: Galleries 1-60
www.hillmanweb.com/3d/china3d
PART II: Galleries 60 +
www.hillmanweb.com/3da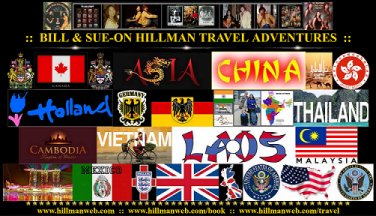 BACK TO HILLMAN TRAVEL ADVENTURES GUIDE
BACK TO THE MAIN ODYSSEY BOOK



.



.
Bill and Sue-On Hillman Eclectic Studio
Web Design: Bill Hillman
hillmanweb.com
Brandon, Manitoba, Canada