Bill and Sue-On Hillman: A 50-Year Musical Odyssey

www.hillmanweb.com/book :: www.hillmanweb.com/book/travel

HILLMAN CHINA ADVENTURE 2017
www.hillmanweb.com/china2017
CONTENTS

We returned to China for a month in April 2017.
What follows here are the thousands of photos and memories we brought back to Canada.
Use these quick link entires to the galleries
CHOY HOME ~ TOISAN VILLAGE ~ YANGTZE CRUISE
EASTWARD TREK ~ YELLOW MOUNTAIN
or carry on down for more in depth intros



.
THE CHOY FAMILY HOME in TOISAN: 10 Webpages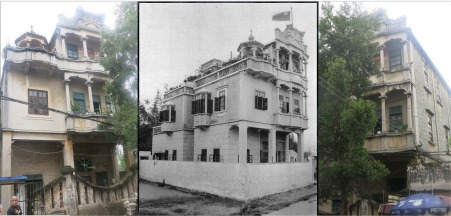 www.hillmanweb.com/china2017/home.html
OUTTAKES 1 :: OUTTAKES 2 :: CRUISE

EASTWARD TREK: YANGTZE TO YELLOW MOUNTAIN
CONTENTS
.


COLLAGE POSTERS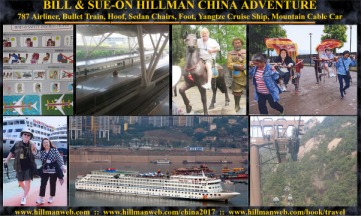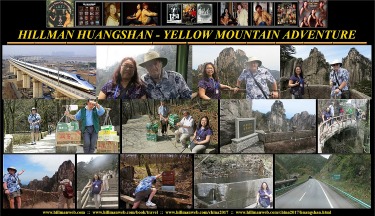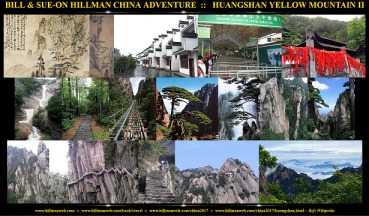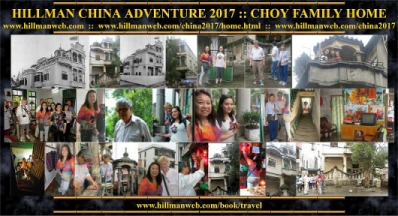 .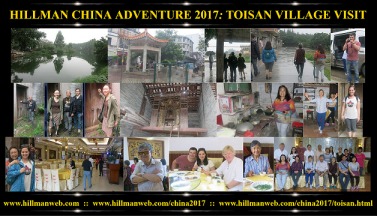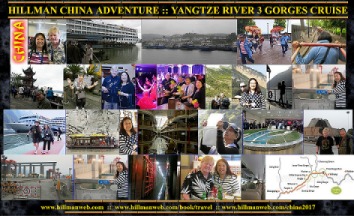 Click for full-size


PREVIOUS ASIAN ADVENTURES
Hundreds of Photos of the Hillman Visits to Today's Asia . . . with Captions



.


Malaysia / Singapore :: China I :: China II

ARMCHAIR TRAVELS
MANITOBA PHOTO ARCHIVE
VINTAGE 3D PHOTOS
CULTURES IN CONTEXT
Part of the
Hillman Eclectic Studio
Bill and Sue-On Hillman