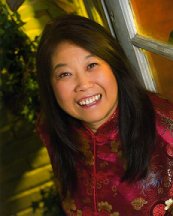 SUE-ON'S KITCHEN
July Part II : 2011
www.hillmanweb.com/soos/food12.html
Also featured in my Facebook Album


.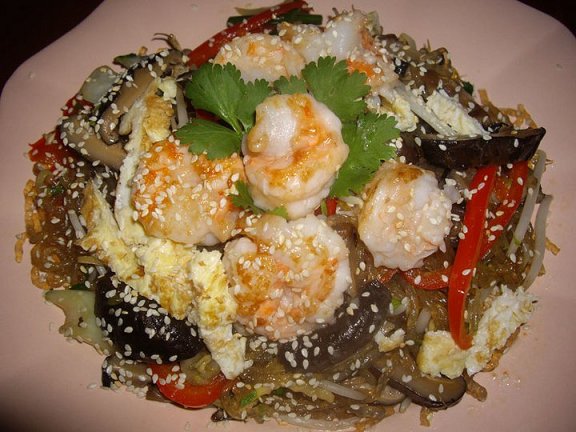 My take on the Korean noodle dish "Chapch'ae": sweet potato noodles
(like over-sized mung bean noodles) stir-fried with various vegetables.
Topped with large stir-fried shrimp.
Kicked it up a notch with Saigon chili oil...whew!



.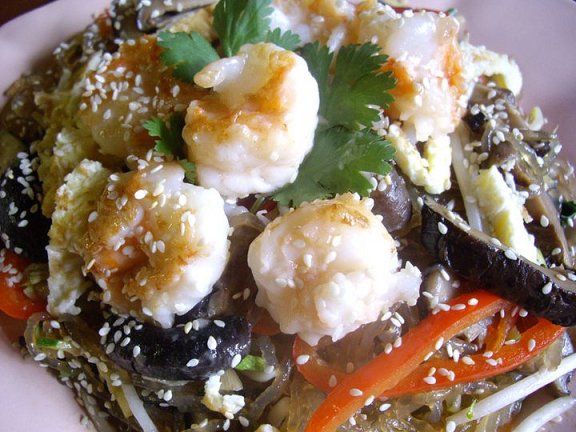 Vegetables in chapch'ae: zuchinni, baby bak choy, red peppers, celery, beansprouts,
Chinese mushrooms, garlic scapes, green onion. Healthy;-)



.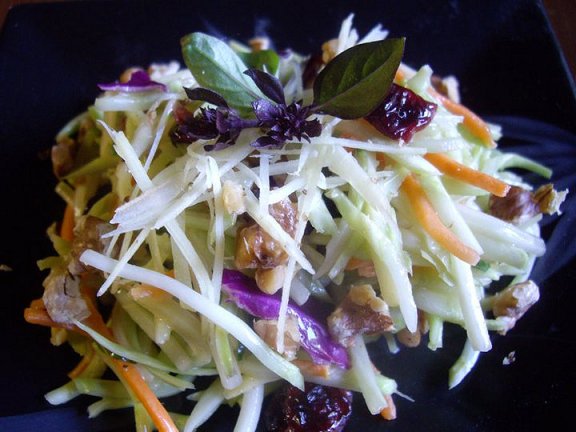 Supper was oven baked chicken, corn on the cob, and brocoslaw -
jazzed up with slivers of fresh ginger, walnuts, Thai basil, cranberries, and Kraft Mango - Chipotle dressing.
Nice change up from the simple out-of-the-bag slaw and usual coleslaw dressing. Kinda pretty too, I'd say;-)



.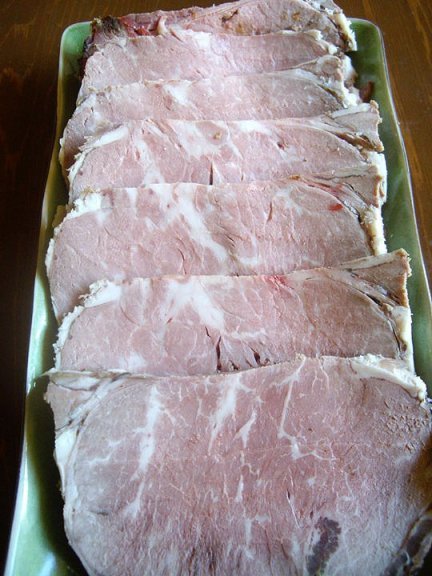 Cooked a 2-rib Sterling Silver prime rib for Bill's supper while I went out with our students.
Fell asleep! Temp. on meat thermometer just said "HI"..Fat cap was pretty crisp :-(
Cut into it after it had cooled, and the inside was fine!
A little more done than what we'd prefer, but still moist, tender, and tasty :-)
Sliced leftovers this morning to take on a picnic...



.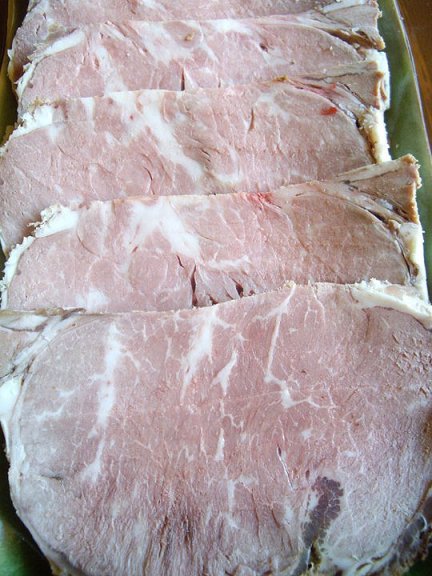 Cooking this roast from frozen-solid state saved it...
will be wonderful with crusty rolls, pickles, slaw, horseradish... cold beer?



.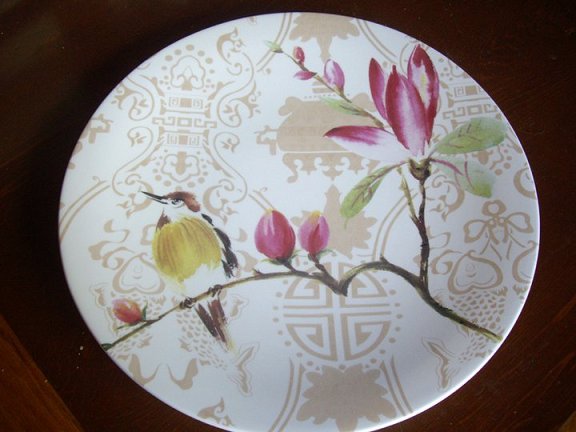 Pretty platter from Stokes - just waiting to receive supper from the BBQ!



.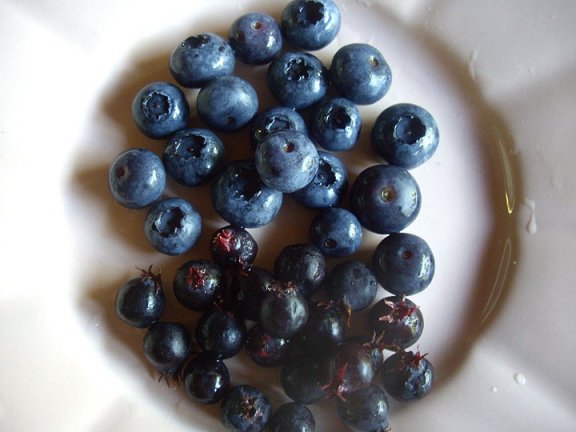 Saskatoons from farmer's market and blueberries from Superstore.



.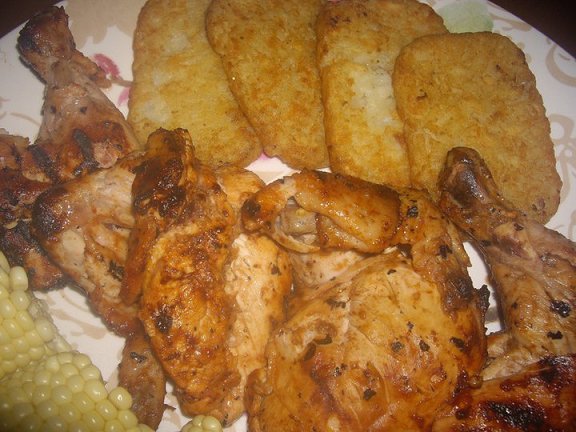 BBQ chicken with Bull's Eye Southern Cajun sauce, tater patties,
and sweet white corn on the cob. Prelude to saskatoon pie!



.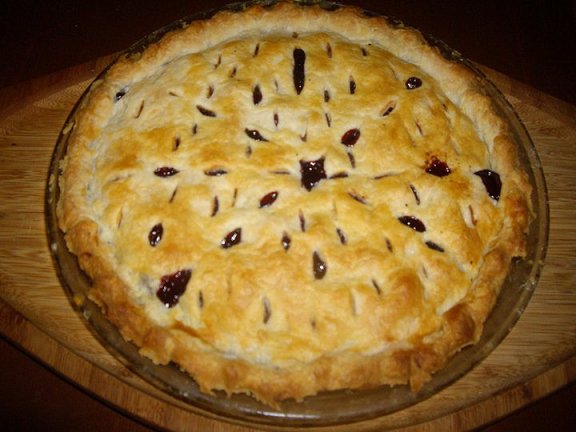 Oh saskie pie, how Bill loves thee!
Hurry...cool...
Need vanilla ice cream...
Hurry! Run to Safeway!



.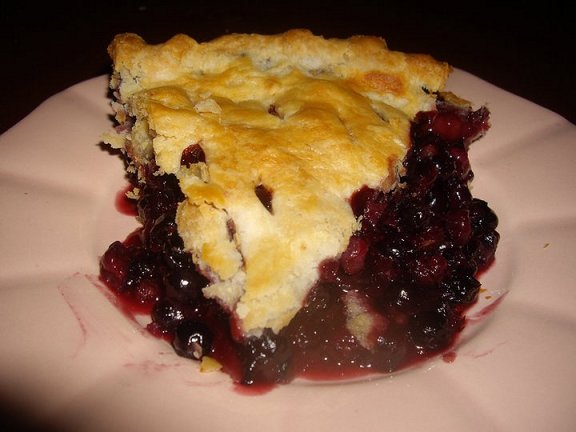 Oooo...worth the wait - warm, juicy, flakey...



.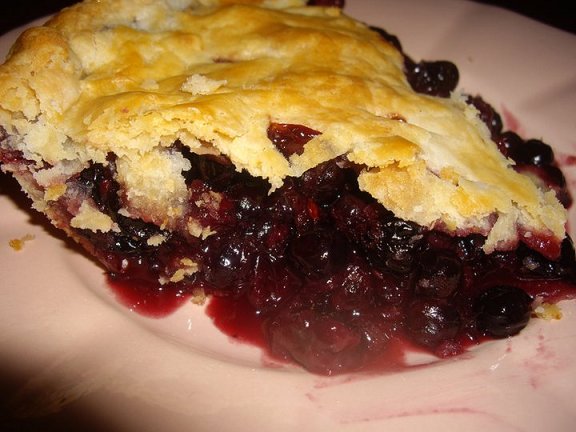 Be still my beating heart!



.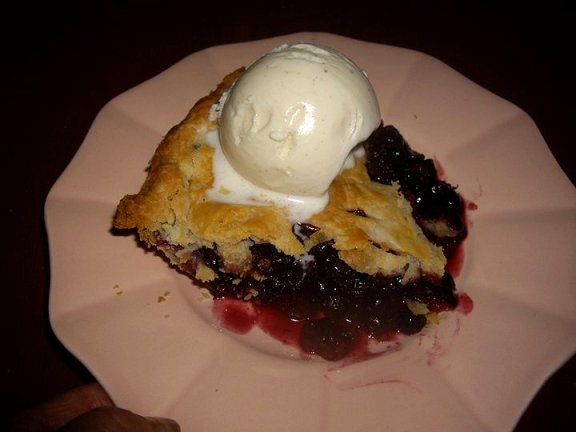 Results of the quick run to Safeway - Neilson's Natural Vanilla - the perfect foil ;-)



.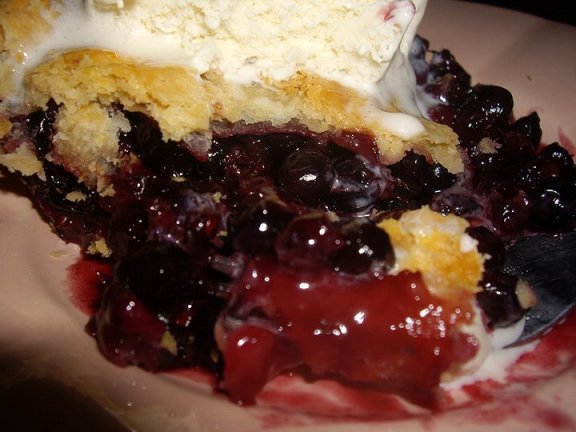 OMG! It's 10:45 pm and I'm deep into the saskie pie and ice cream!



.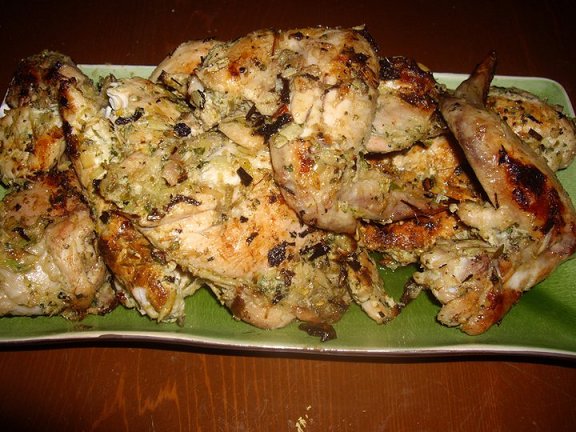 One whole cut-up chicken marinated overnight in lemongrass, cilantro, fresh green peppercorns,
ginger, fish sauce, kaffir lime leaves,Thai chili peppers, a bit of palm sugar, olive oil, lemon juice then grilled.
The charred veg. bits were very tasty, as was the chicken.
I squeezed a drizzle of lemon juice onto the chicken just before eating.
AND...jasmine rice soaking up the extra butter from the corn was pretty dang tasty too!
.


Copyright 2011
Sue-On Hillman
Bill and Sue-On Hillman Eclectic Studio