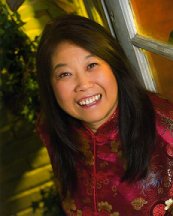 SUE-ON'S KITCHEN
July Part I : 2011
www.hillmanweb.com/soos/food11.html
Also featured in my Facebook Album


.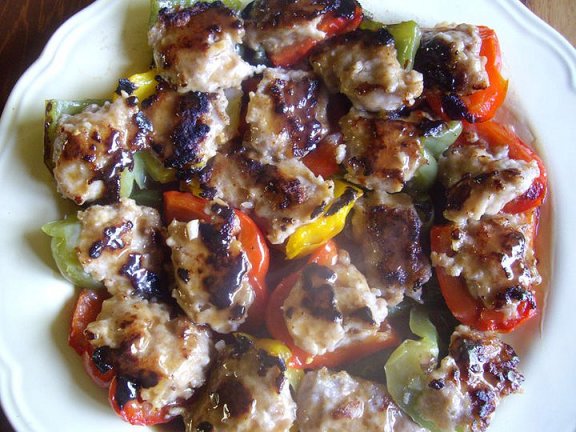 Pork and Shrimp stuffed tri-coloured sweet peppers.
Served with chicken stock laced with hot chili oil and oyster sauce.



.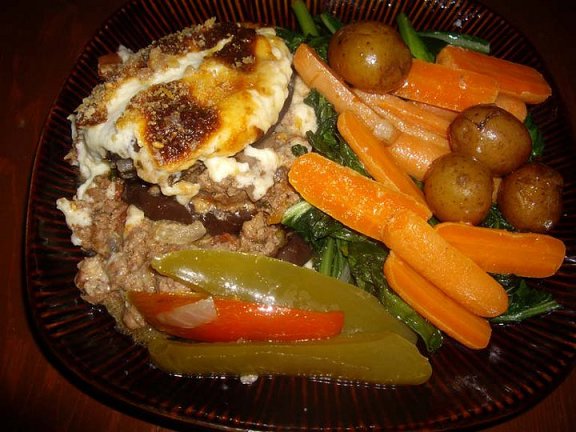 Moussaka with ground lamb, onion, chopped tomatoe, parsley, cinnamon,
(cumin and hot pepper flakes - my additions to the recipe)
served with baby carrots and taters, spiced it up with pickled jalepenos.



.


Canadian Cheddar Cheese Apple Crisp.
This does not have any oatmeal and brown sugar topping.
The topping is made with flour, baking powder, butter, milk, sugar and shredded cheddar cheese - more like a drop batter.
Very tasty, especially warm with a big dollop of ice-cream.



.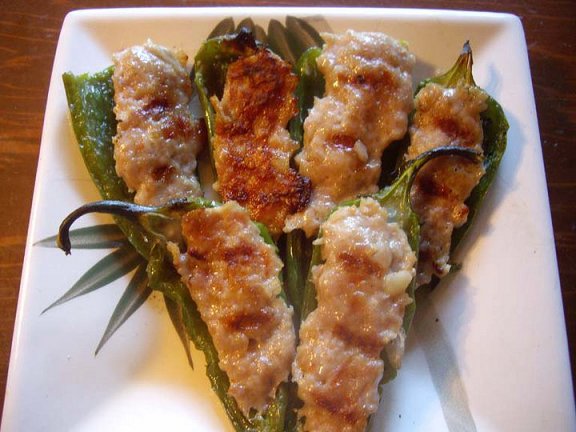 Pork and shrimp stuffed jalapeno peppers done on the BBQ. Quite a bit of "heat"!!!



.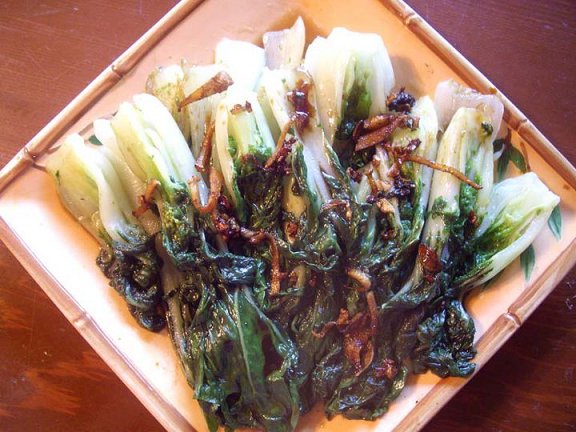 Stir-fried baby bok choy with soya, fried ginger and garlic.



.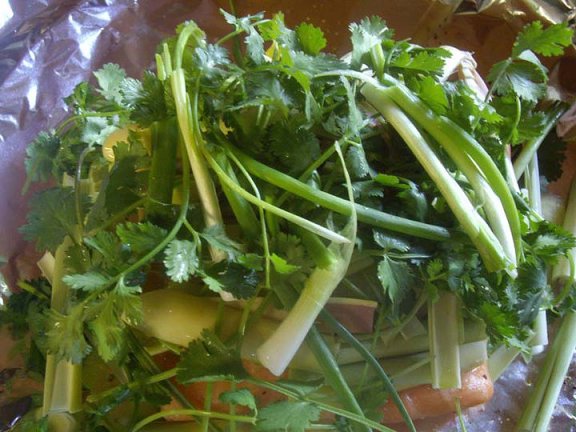 "Green stuff" on salmon prior to wrapping in foil and onto the BBQ.
Salmon fillet is sandwiched between layer of cilantro, green onions, ginger slices, lemongrass, lime slices,
jalapenos, fresh ground 5-pepper medley, and doused with olive oil.



.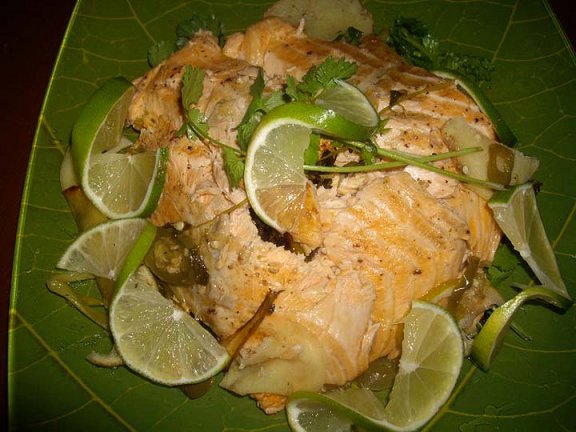 Salmon after 30 minutes on the BBQ.
The greens all wilted but the bok choy filled in nicely.
Had a sauce of mango chutney with the salmon, and jasmine rice.



.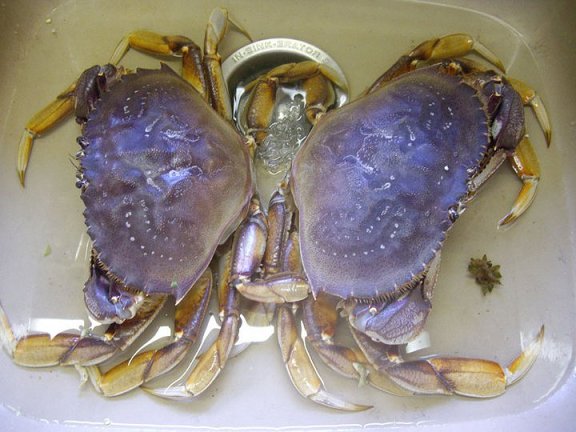 Two very lively dungeness crabs, crawling around my kitchen sink,
totally oblivious to what awaits them...



.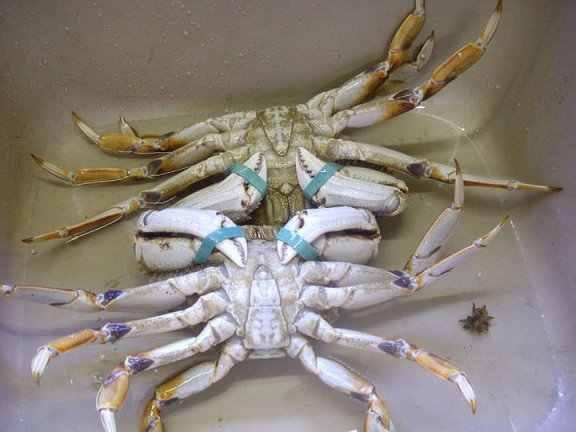 Starting to be a bit frantic being rolled over so they can have their claws freed...



.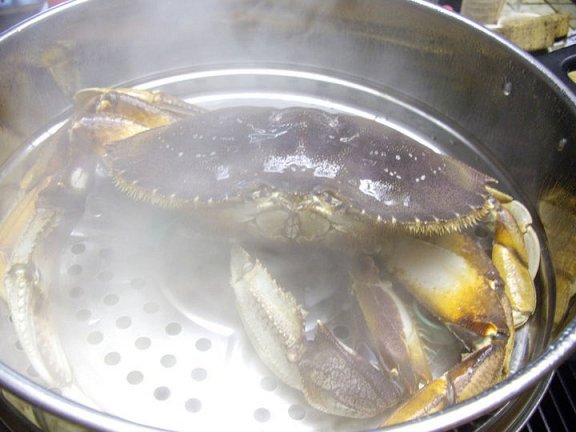 Steam heat....ssssssssss



.


Lying on a bed of steamed Chinese broccoli, so pretty in pink,
nestled beside a bowl of warm ginger and scallion infused butter.



.


Naked! Exposed! Ready to be devoured!
So fresh!
So delicious!
But, diners were not a pretty sight...LOL!



.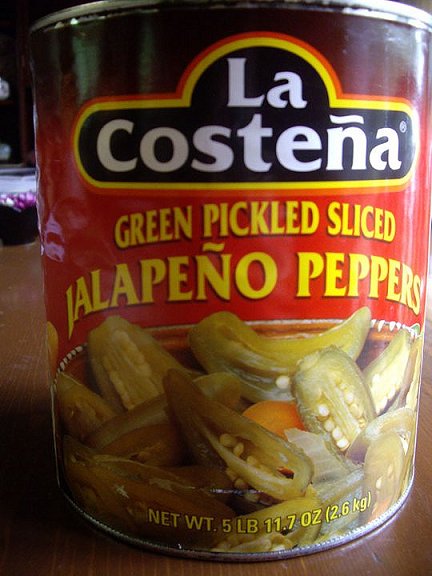 Did I say we liked pickled jalapeno peppers?! LOL! 2.6 kgs!



.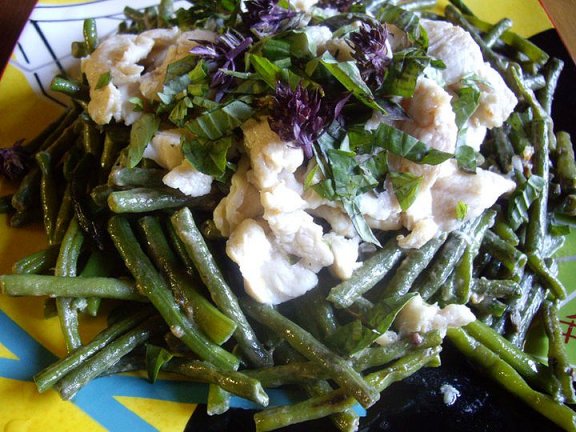 Chinese long beans stir-fried with fermented tofu! Wha?!
This is also called Chinese cheese, much like vegemite.
This ingredient gave the beans a salty, spicy kick.
Hubby said it gave the beans flavour.
Topped with stir-fried chicken breast.
I LOVE green beans any way!.



.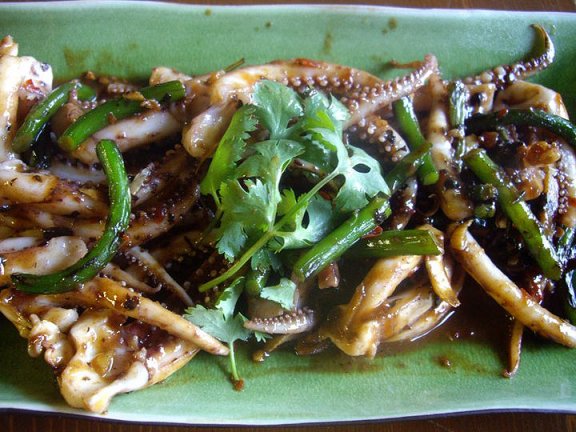 Another of what our friend Jim T might call "face-hugging aliens" ;-)
Squid tentacles stir-fried with garlic scapes, ginger, Chinese wine, and toban sauce (chili bean paste).
It's the kind of dish that can really grab ya! LOL!



.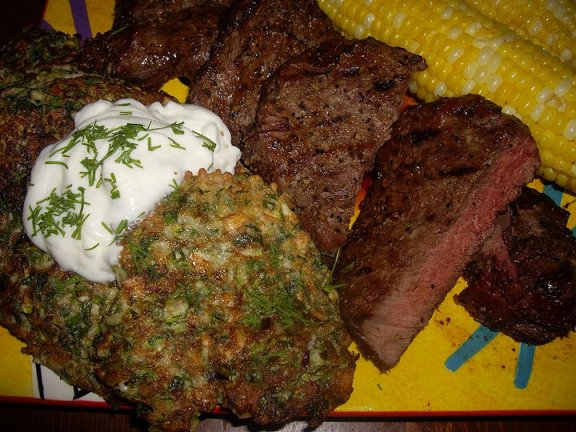 Turkish Zucchini Pancakes with sour cream, BBQ beef tenderloin, corn on the cob - eaten outside!


Copyright 2011
Sue-On Hillman
Bill and Sue-On Hillman Eclectic Studio