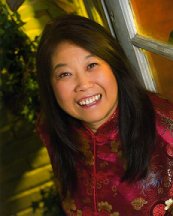 SUE-ON'S KITCHEN
June Part I : 2011
www.hillmanweb.com/soos/food10.html
Also featured in my Facebook Album


.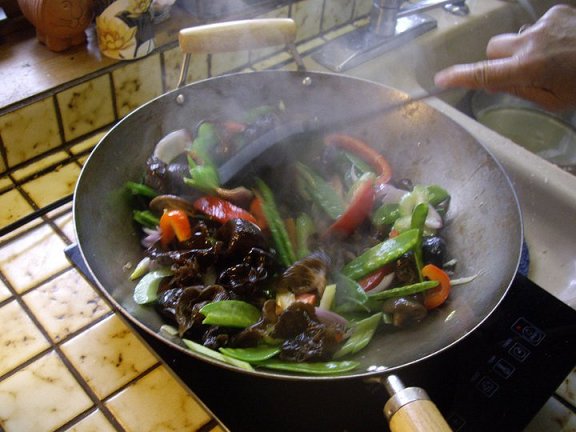 First June dish - Stir crazy on induction cooktop!



.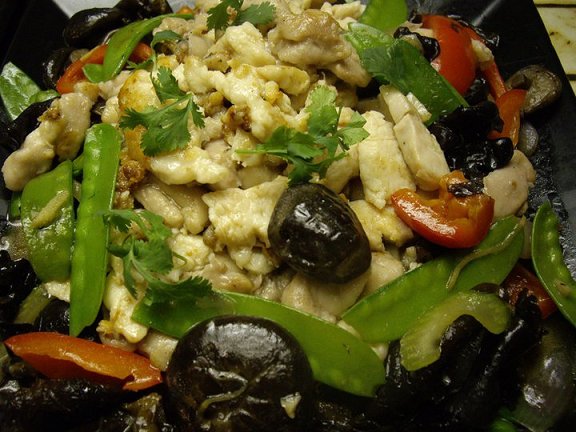 Chicken and vegetable medley:
"Velvetized" chicken breast and thighs with snow peas, red peppers, shitaki mushrooms,
woodear, onion, celery, ginger, garlic, with oyster sauce and chicken stock.



.


Turkey burgers:
Lean ground turkey seasoned with 5-peppercorn blend, cumin, cayenne, paprika, fresh ginger,
garlic, minced onion, yogurt, and shredded cumin Gouda cheese.
Would have been more moist with more cheese, but still delicious!
Served with grilled mushrooms, zuchinni, bell peppers, red onion,
fresh watercress, broccoli salad, and mango chutney.



.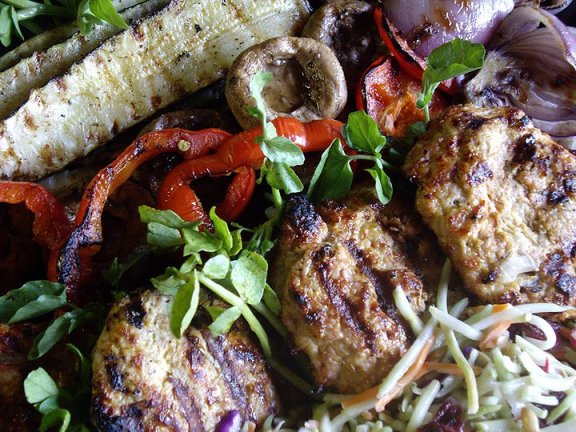 Under close scrutiny ; )



.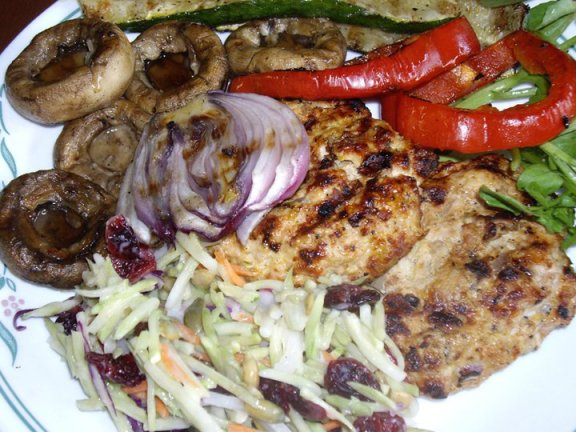 Plated!



.


Leftover turkey burger on bed of mixed veg salad - raspberry vinaigrette and mango chutney.



.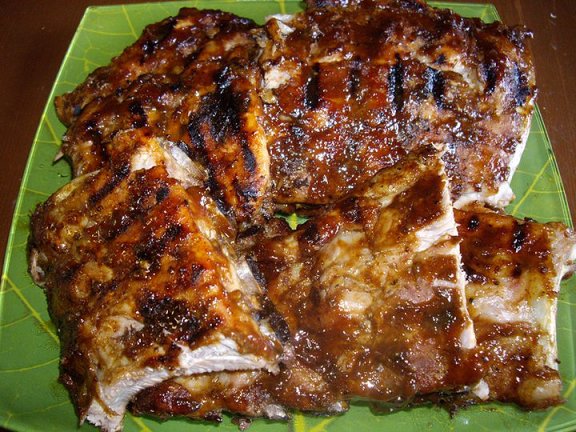 Baby back ribs:
Roasted in foil in slow oven with dry rub for 3 hours.
Finished off on the BBQ with Guinness BBQ sauce.
Fall off the bone yumminess - eaten with brocco slaw and new taters on the BBQ..
.


.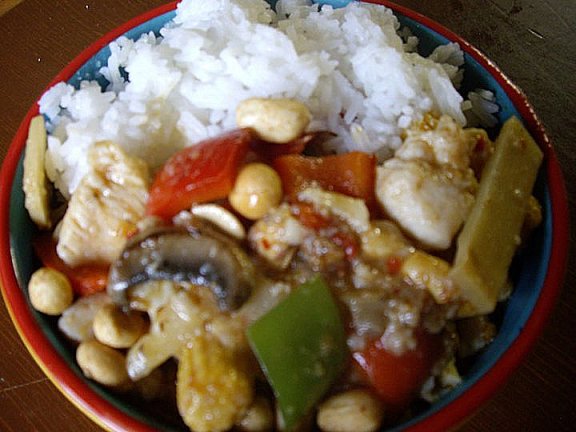 Kung Po Chicken:
Mixed vegetables and chicken stir-fried with toban sauce (Sechuan spicy bean sauce),
topped with peanuts with Jasmine rice.



.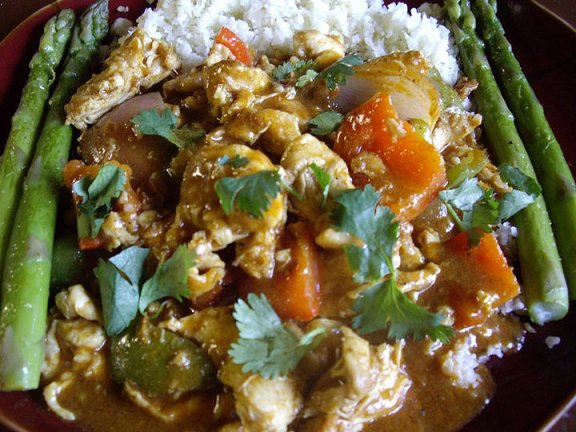 Curry Chicken and Vegetables: making good use of my induction cooktop
and reasonable prices for bell peppers!
I used Patak Hot curry paste along with low sodium chicken stock.
Served with steamed asparagus topped with a good grind of 5-peppercorn medley,
sea salt, butter (of course!), and steamed cauliflower "rice".



.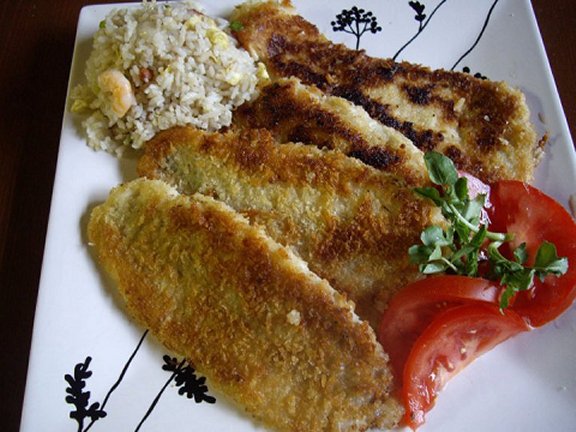 Pan fried panko coated pickerel served with Young Chow Fried Rice
- not a drop of soy sauce to be found in this fried rice ;-)



.


Pan seared rack of lamb.
Got some lovely crusty bits on the fat! Finished off in a 400F oven.
Tender, juicy, med. rare, served with mint sauce, baby taters and peas, all sprinkled with chopped fresh mint.
Great for another rainy day. Bonus: fresh breath!



.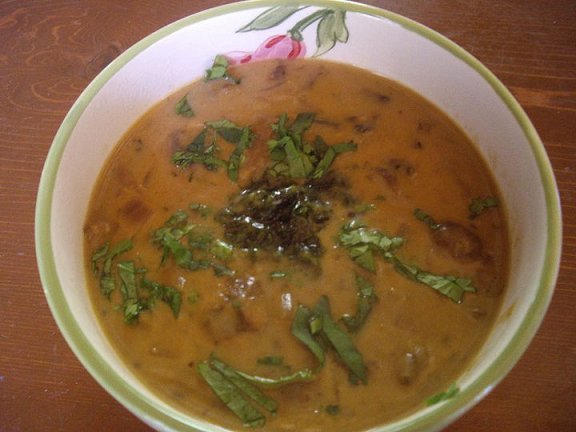 @*#&! Burned my tongue again! Made my favourite soup for lunch -
Moosewood Hungarian Mushroom, and was just too impatient :-)
Couldn't get any fresh dill at the stores yesterday, so a little chopped cilantro, a squirt of dill paste and lemon juice sufficed.
If I couldn't wait for the soup to cool...did you really think I could take time to run down to the stores? ;-)
I made 3 times the recipe.
Now, to pack some away to the freezer for next week when the house will be full for the Head Tax Monument dedication:
www.hillmaneb.com/monument



.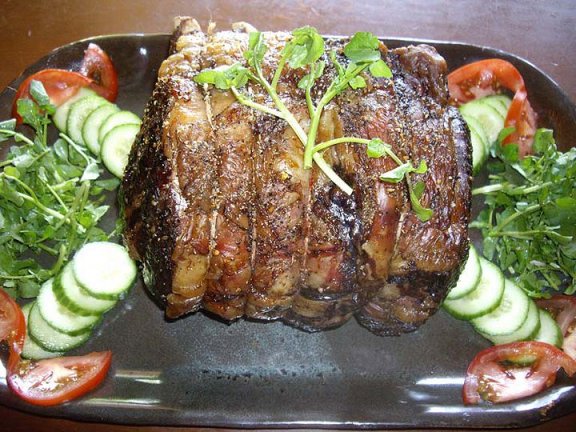 Didn't get to take a new picture of the prime rib, but Thursday's was the same as this one ;-)



.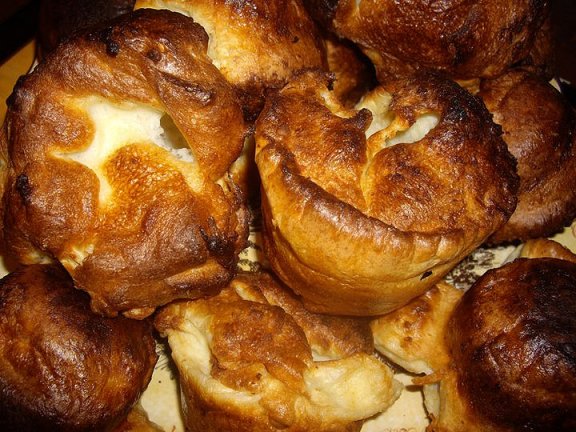 Yorkshire puddings for our prime rib dinner on June 23rd
with visiting cousins (from Redmond, Washington) and family.
This was the first time Cousin Velda had Yorkies.
I was very happy with the way they turned out.



.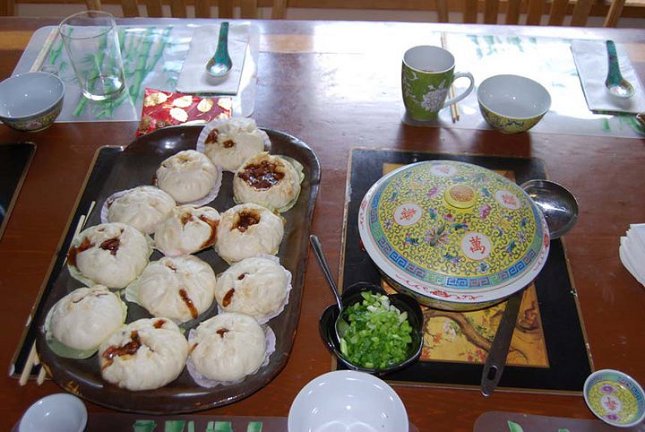 BBQ pork baos, siumai, hot 'n' sour soup in the Chinese tureen, plus joogzi
- lunch for Saturday the 25th with cousins Velda and Ron Schei



.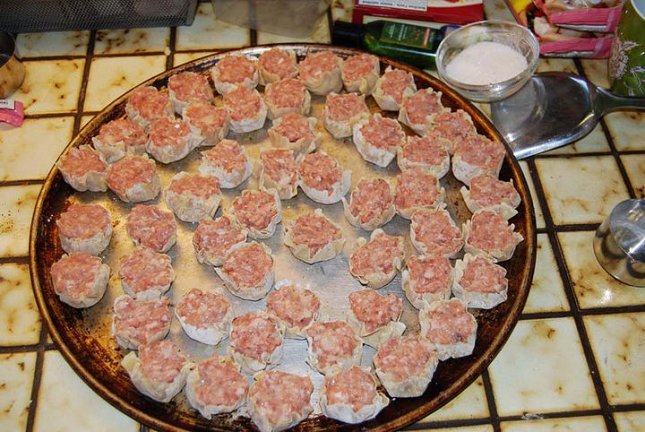 Velda and I made these pork, shrimp, and waterchestnut siu mai as part of our lunch with our kids.



.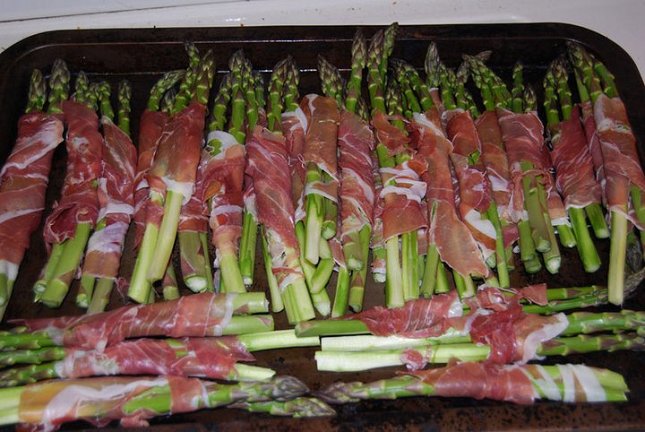 Prosciutto wrapped asparagus for 25 diners!
Family Bar-B-Q on June 25 - getting ready for the Head Tax Monument dedication on June 26th



.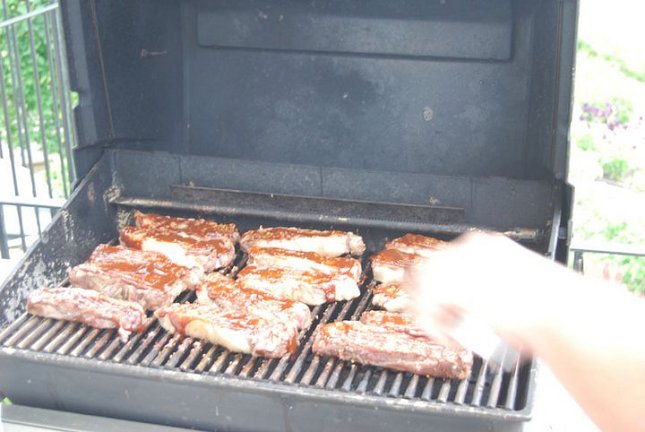 First lot of bison steaks onto the grill...



.
.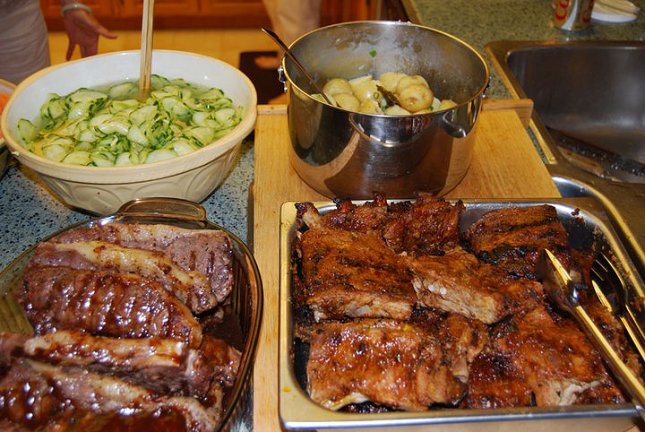 Bison steaks and Ryan's Raging Ribs - ready for the hungry hoard ;-)
Accompanied by s-i-l Rebecca Choy's famous spicy cucumber salad.



.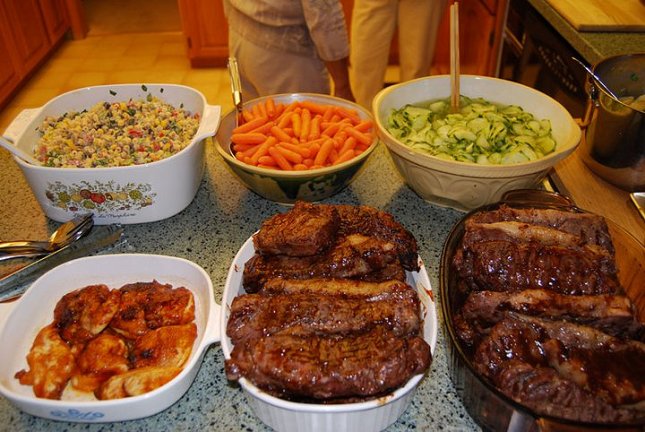 More food: Niece Lindy's pasta salad, carrots, Ryan McIntosh's raging ribs, and Shake 'n' Bake BBQ chicken...
Wha???!!! Gotta please everyone :-)



.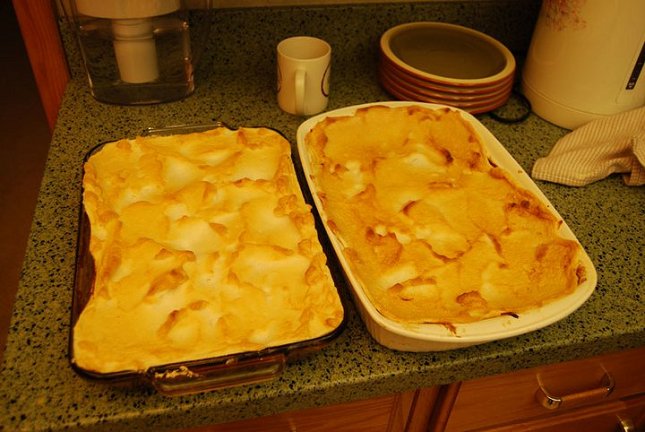 Cousin Velda Schei introduced her delicious Rhubarb Meringue Dessert.
Not pictured: Rebecca made three of my Dad's famous Banana Cream Pies
and another special dessert with grapes and cream...
Pure gluttony!



.
.
For the photo diary of previous sessions of Joong making and "recipe" check out:
http://www.hillmanweb.com/soos/joong2.html
.




Copyright 2011
Sue-On Hillman
Bill and Sue-On Hillman Eclectic Studio