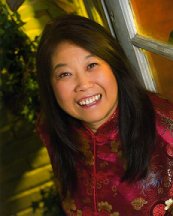 SUE-ON'S KITCHEN
August Part IV : 2011
ROAD FOOD: Vancouver and Burnaby
www.hillmanweb.com/soos/food16.htm
l
Also featured in my Facebook Album


.A diversion this month.
We spent the month of August in Southern California and points north
up the coast to Redmond, WA and Vancouver, BC.
I was away from my kitchen - but we ate very well.
Presented here are some of the highlights.



.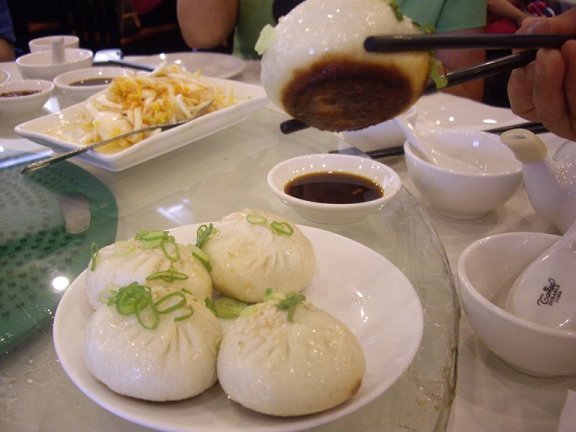 Beijing Beautiful Restaurant for northern style dim sum.
First up, pan fried baos.



.


Bill was pretty quick with his chopsticks!



.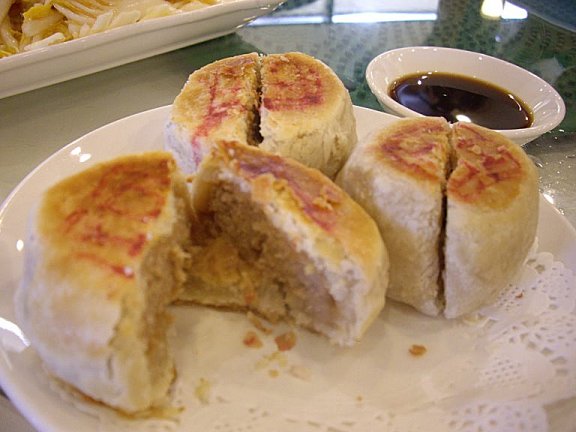 Savory moon cakes! Quite a change from the usual sweet ones.



.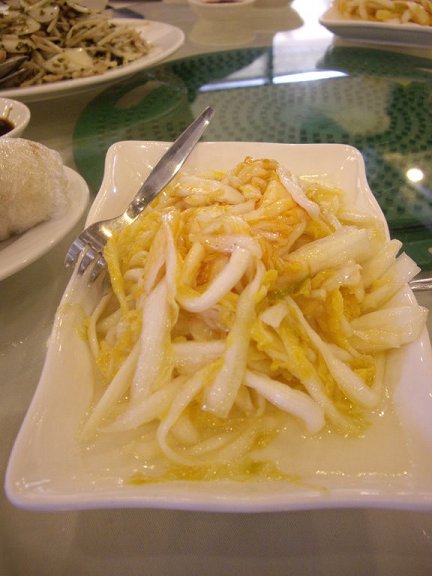 Spicy pickled Chinese cabbage



.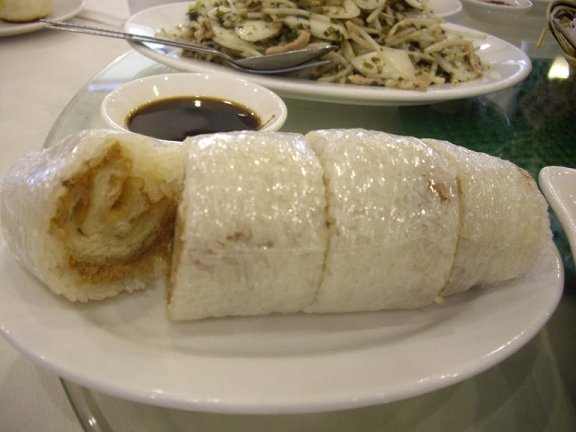 Sticky rice stuffed with Chinese crueller?
Seemed to be wrapped with saran then steamed...



.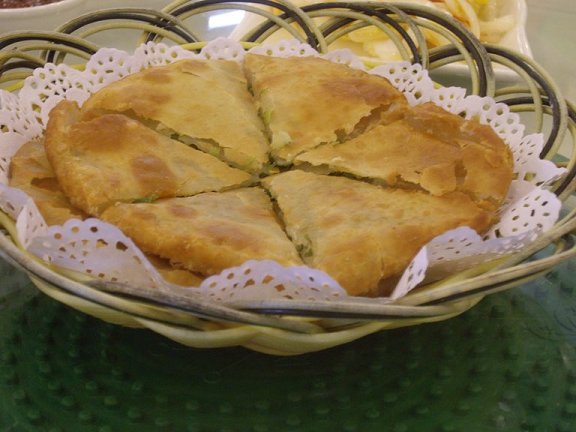 Crispy onion pancake - nice and flaky. Great niece Allana's favourite.
Unfortunately, she missed this meal because of a soccer tournament, but we took an order home for her.



.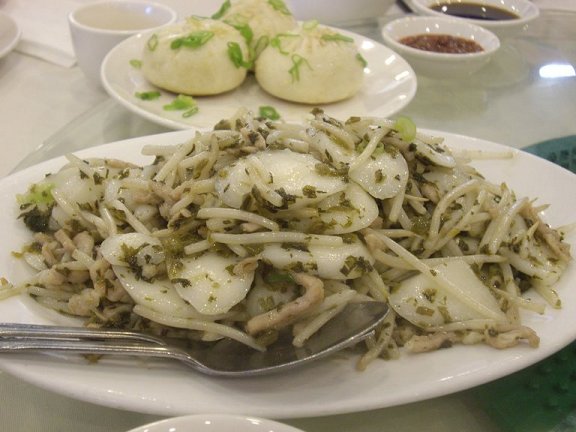 Rice cakes stir-fried with beansprouts and preserved vegetables.



.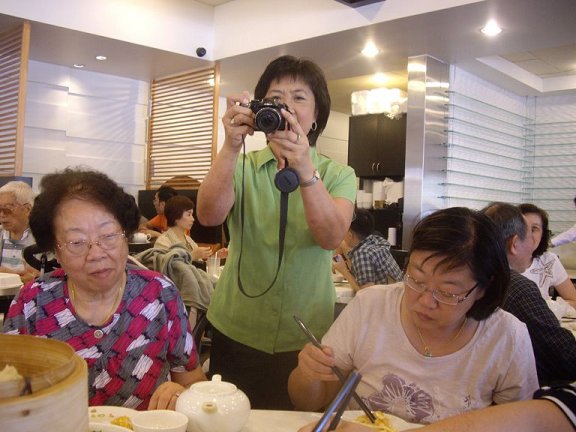 Xiao long baos arrived - 3 baskets! Keep Velda busy so we can have more ;-)
My sister Sue Sem sure knows how to order food!



.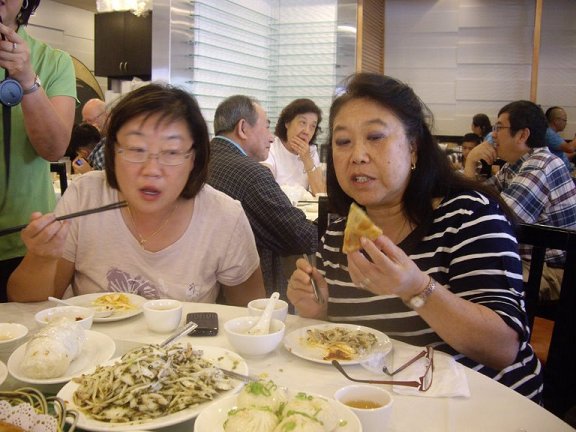 My niece Ilym and I trying to figure out how to make flaky pastry
...or was it how to get the soup into the xiao long baos...



.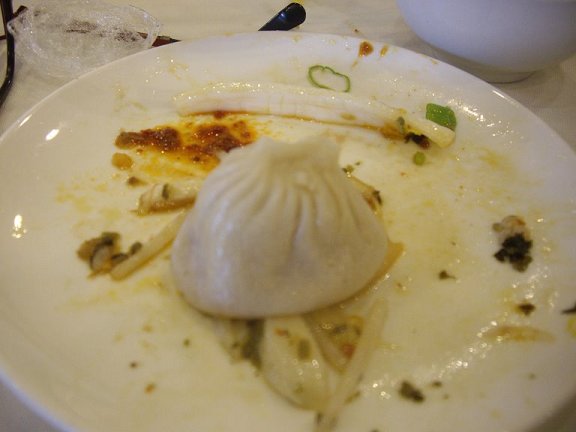 Xiao long baos - little soup dumplings - literal translation: little dragon buns.
Delicate wrapper wrapped around savory pork filling surrounded by a spoonful of delicious broth.
Have to be careful eating these as the soup can scald your mouth if you're in too much of a hurry!



.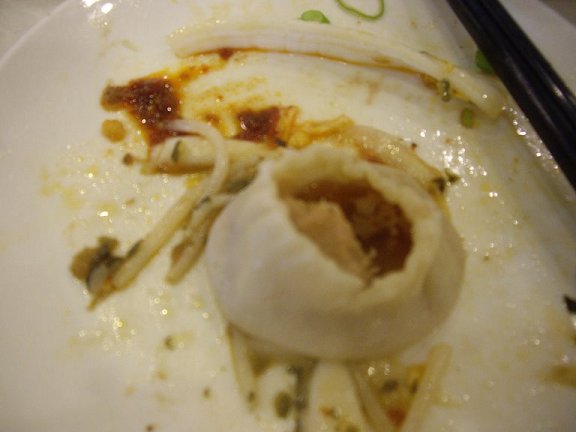 I took a bite of the top but really should be eaten whole.
I tried to take a picture of the lady making these in the open kitchen, but the owner told me "No!" :-(



.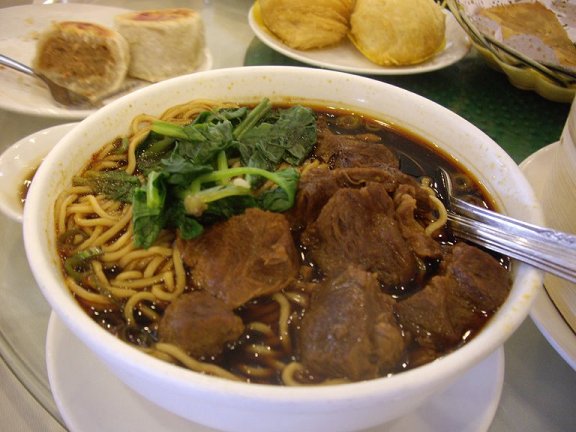 I think this is beef brisket and noodles...



.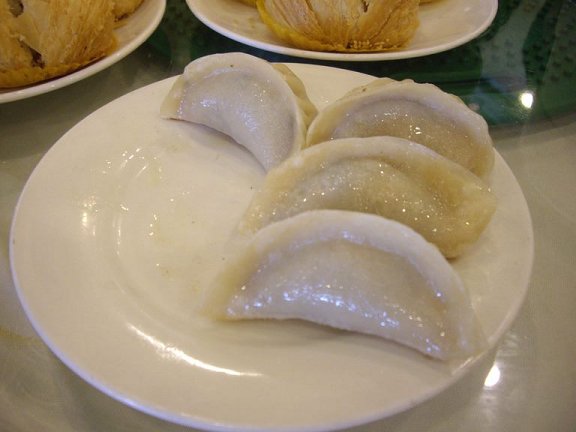 Jiaozi. Don't think I got one of those!



.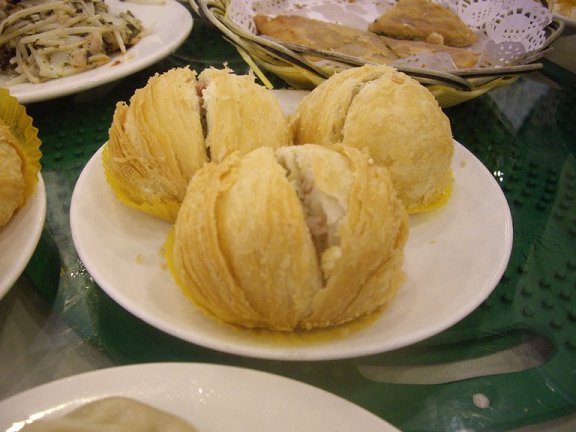 Flaky! Daikon cake. Filling was shredded daikon - not much flavour but adds a nice crunchy texture.
I'd just eat the wrapping:-)




.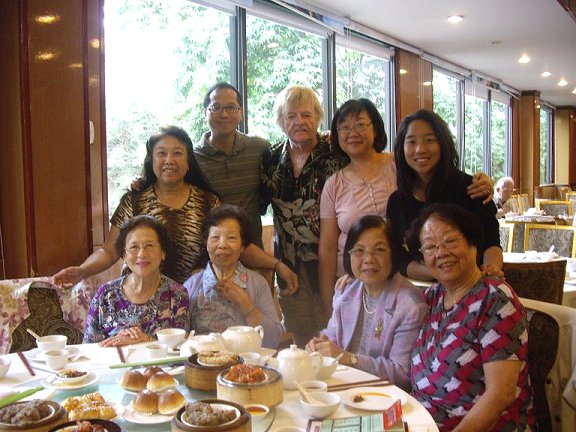 Another dim sum feast hosted at Yan's Garden by my sister's 3 lovely friends:
Mrs. Lee, Mrs. Fung, Mrs. Mah.
They exercise twice a week, and go to this same restaurant to replenish their energy each time.
LOL! Yan's is more Cantonese style and we were introduced to some new and unusual dishes.



.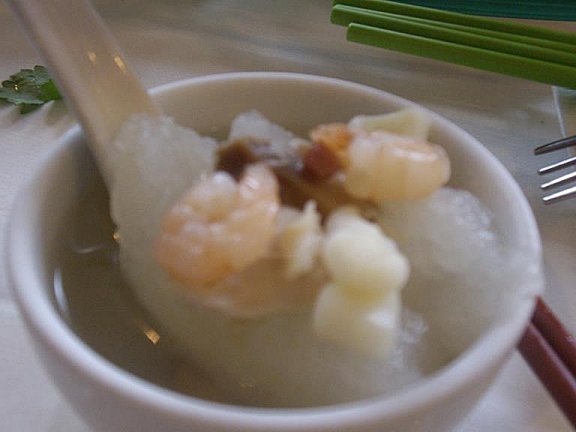 A lovely soup steamed in a whole wintermelon with shrimp, shitake mushrooms, etc. Delicious!



.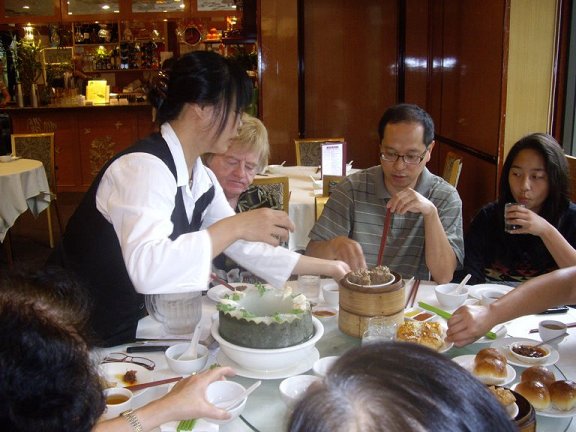 We were served by one of several waitresses, ensuring that we all get
a chunk of the melt-in-your-mouth melon, delicate broth, and the other ingredients.



.

Braised beef tendons - one of my favourites.
My brother and s-i-l back in Brandon love these too, so my sister ordered 10 lbs of it to bring home!
Nephew Paul and I divied it all up, vacuum sealed and froze each packet
and brought them home in ice.
Will have to ration it out;-)



.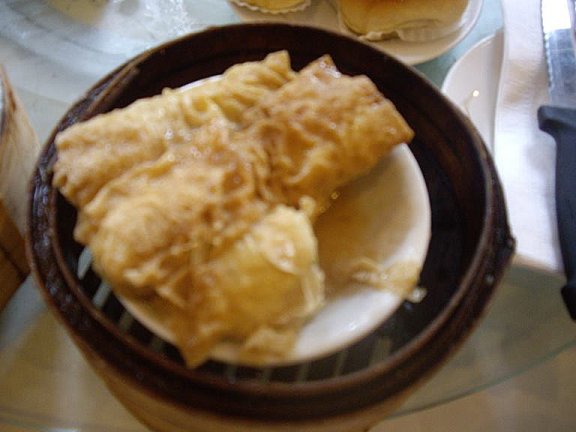 Stuffed tofu sheets - tender and juicy.



.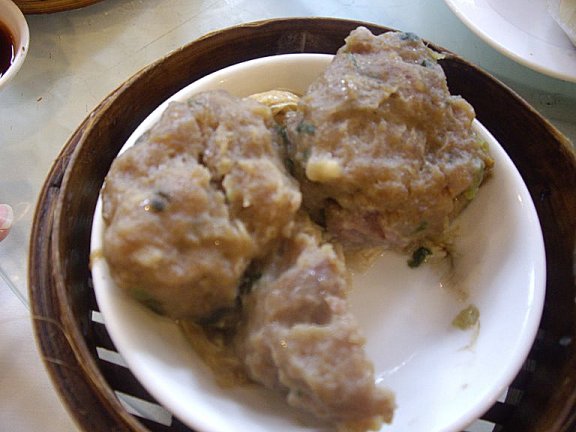 Beef meatballs - juicy and "bouncy" as they should be!



.


Golden Phoenix Claws - or braised chicken feet! YUM!



.


Baked char siu baos - so delicious :-)



.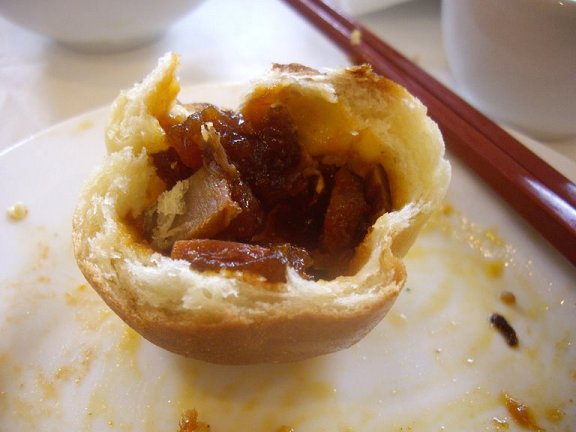 Is this pastry flaky enough? WOW!
The filling was moist and flavourful.



23



Copyright 2011
Sue-On Hillman
Bill and Sue-On Hillman Eclectic Studio