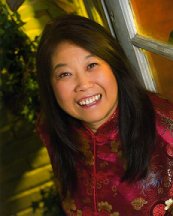 SUE-ON'S KITCHEN
August Part V : 2011
ROAD FOOD: Burnaby
www.hillmanweb.com/soos/food17.html
Also featured in my Facebook Album


.A diversion this month.
We spent the month of August in Southern California and points north
up the coast to Redmond, WA and Vancouver, BC.
I was away from my kitchen - but we ate very well.
Presented here are some of the highlights.



..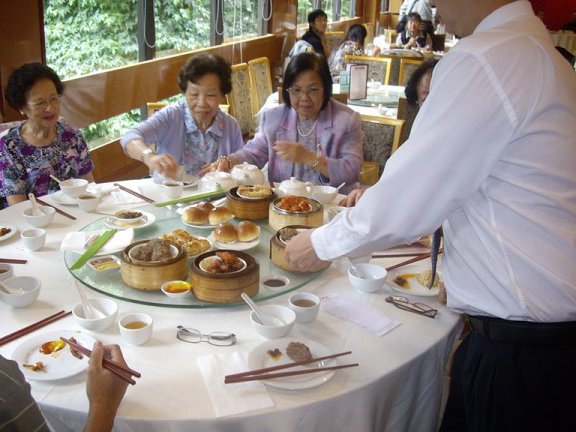 More food!?



.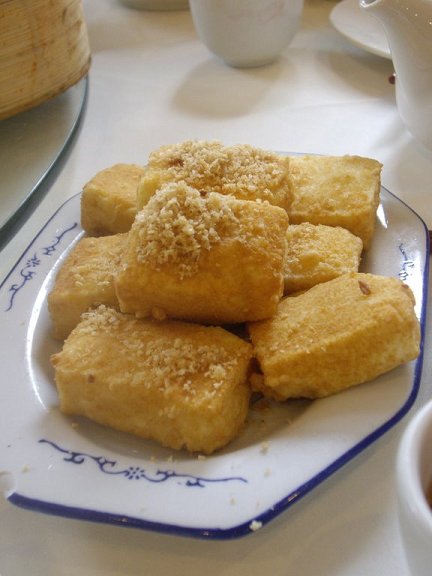 Golden Sand Tofu - crispy outside, silky soft inside,
salty from the salted duck egg yolk - a new taste sensation for us:-)



.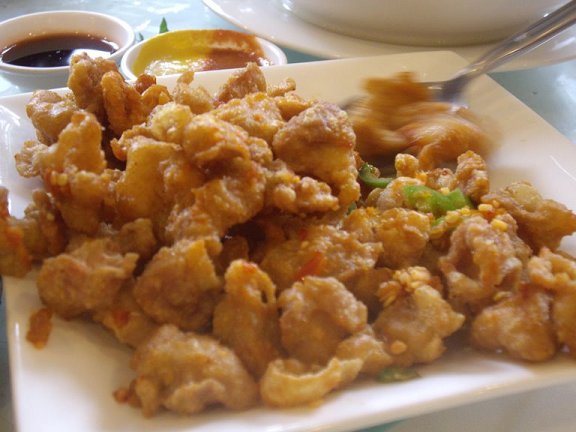 Deep-fried Chicken Knuckles? Were they pulling MY leg?!
Crispy, a little chewy, a little crunchy, and a little spicy. Loved them!



.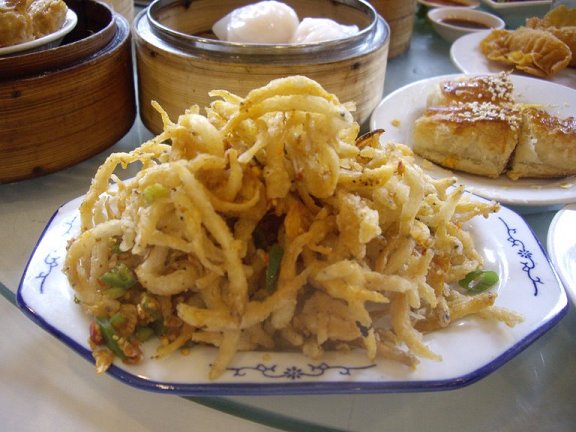 Deep-fried Anchovies.
These are tiny dried white fish, re-hydrated, then deep - fried with a light batter.
I've eaten then steamed or cooked with rice, but this was another first experience.
A little disconcerting to see their little black eyes staring back at me,
but that didn't stop their journey into my mouth for very long;-)



.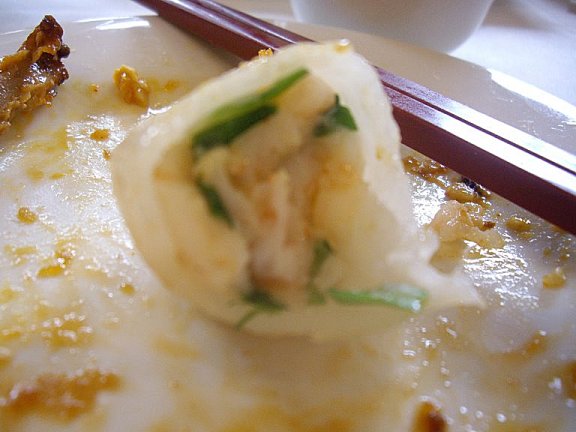 Shrimp and Chinese Chive Har Gow - very delicate wrapper and big shrimp.



.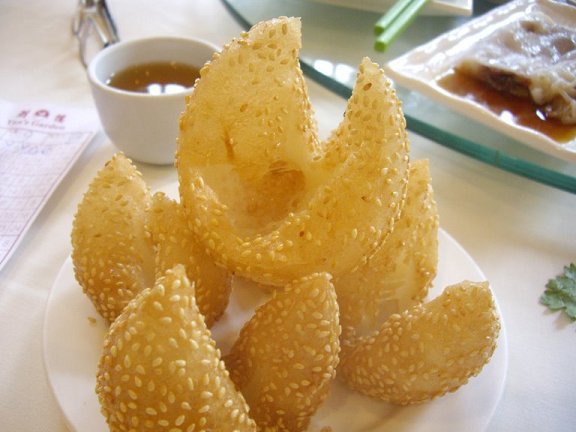 Deep - fried Glutineous Rice Sesame Balls.
I think they are also called SMILES as once they are cut as in the picture, they look like a big smile.
The outside is coated with sesame seeds. A great dessert and one of Bill's favourite dim sum items.



.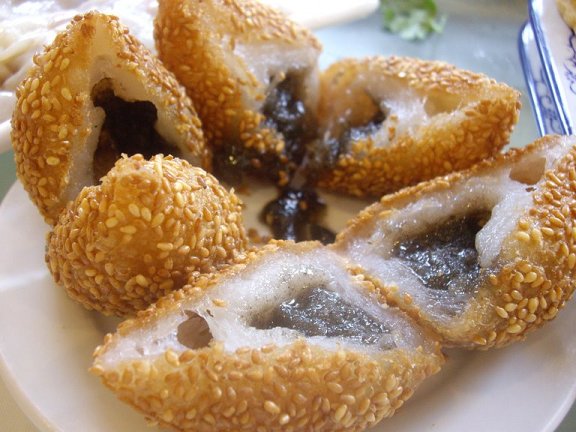 A filled version of the plain Smiles: Black seasame seed paste.
We've had the red bean paste, and again, this was a new taste for us. Lovely!



.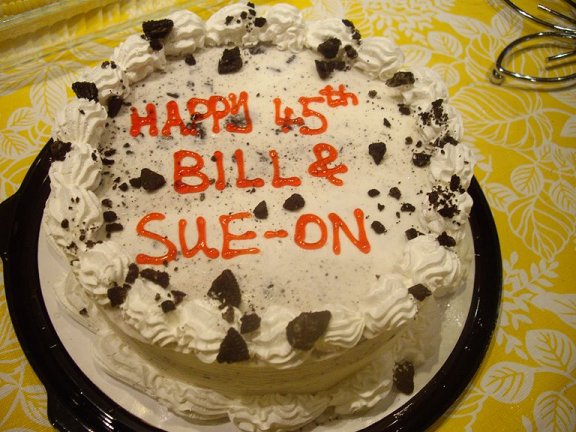 The day before we left Burnaby was our 45th wedding anniversary - August 29th (1966).
My niece Ilym picked up an oreo blizzard cake (how did she know it was Uncle Bill's fav?!),
and nephew-in-law Paul picked up fresh scallops-in-the-shell,
fresh Australian baramundi and "rat cod" for supper.



.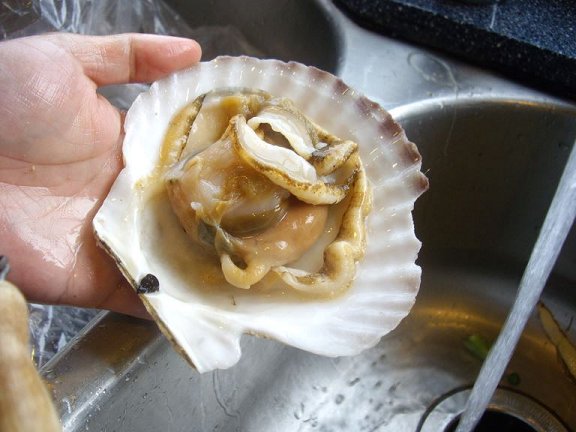 Paul was very handy in prepping the scallops.



.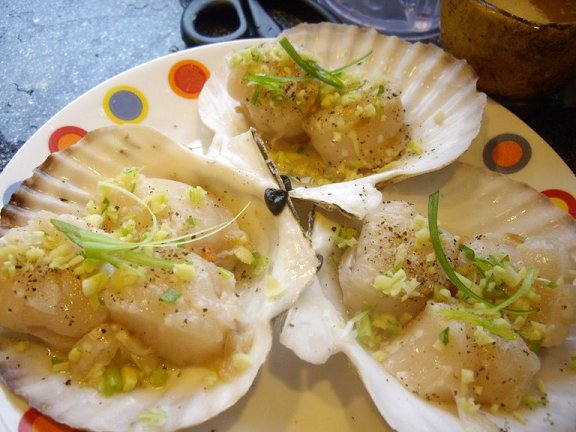 I was sou chef, chopping green onion and ginger.



.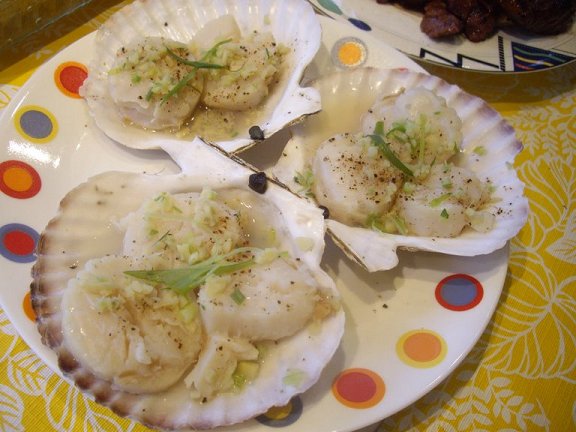 Steamed then drizzled with a lime and soy mixture for that extra zing if so desired.



.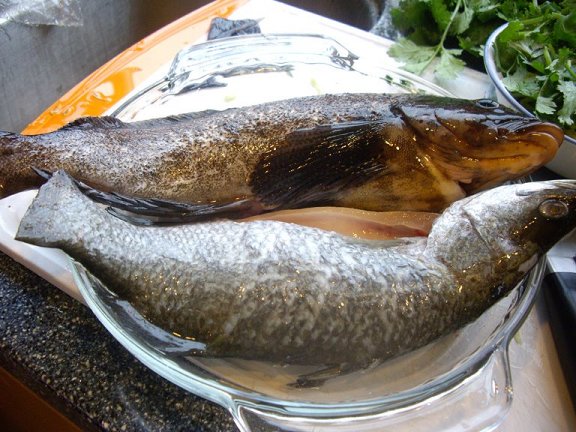 Just dressed fish...



.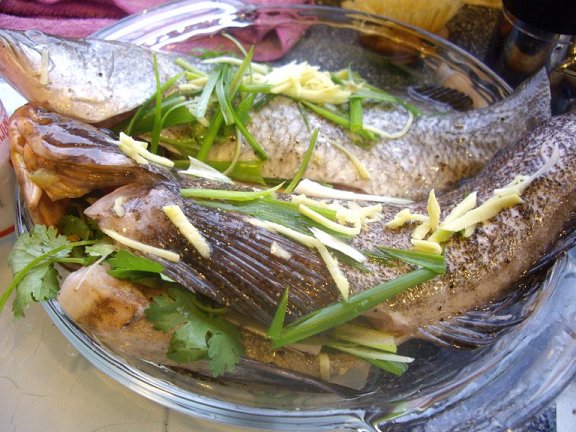 Dressed - layering ;-) Lots of green onion, ginger, salt, pepper...



.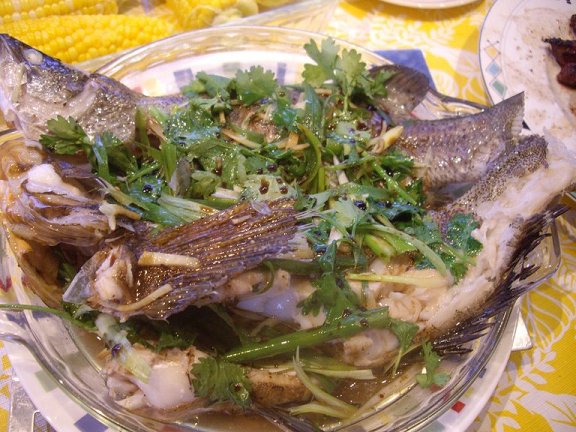 Steamed, topped with more greenery, then drizzled with soy sauce and smoking peanut oil.
Rat cod sounded yuk but was so good!



.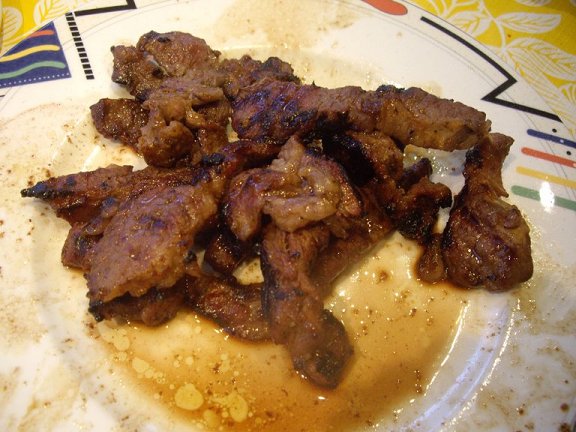 Brendan, our great nephew, worked at a meat processing plant
during his summer off from university,
brought home bags of boneless beef short ribs.
Paul marinated them and made bolgogi to add to our supper - very good!



.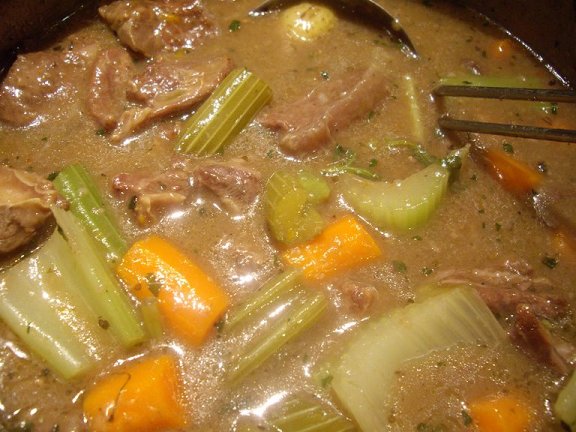 There was still a big part of a bag of beef left,
so the decision was for me to make my stew
- ostensibly for Brendan to take back to university.
While waiting for the stew to cool down for the vacuum sealer, everyone seemed to be needing a "taste test"?!



.


.
16
Copyright 2011
Sue-On Hillman
Bill and Sue-On Hillman Eclectic Studio