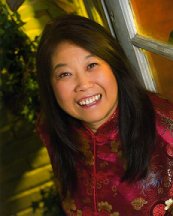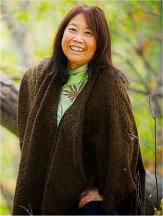 SUE-ON'S KITCHEN
APRIL IV: 2013
www.hillmanweb.com/soos/food/61.html
Also featured in my Facebook Album

Singapore Food Adventure
With our friends
Karen Lee and Ang Lai Nguang

.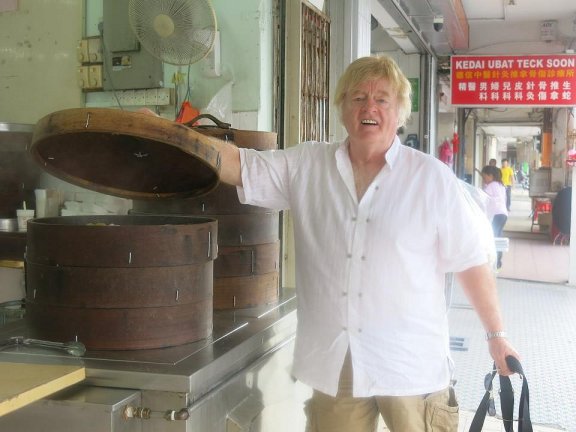 The restaurants (or restorans as called here) are all open to the street.
These steamers are right by the sidewalk - much cooler for the patrons crowded inside.


.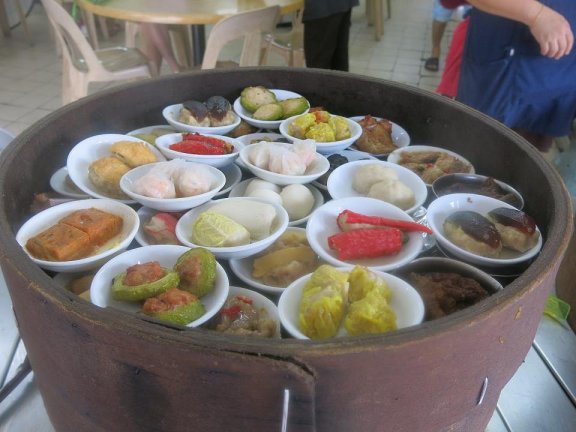 Look at all those goodies!!!


.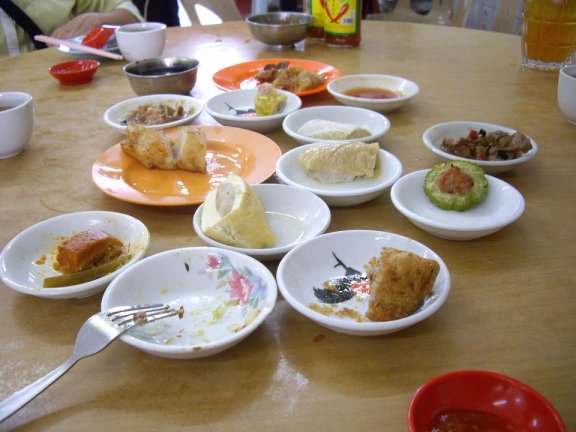 So many varieties! I don`t think the Karen and Lai were hungry but they wanted us to try everything.
The chicken feet were especially good - ALL for me!
There was stuffed bitter melon, stuff tofu, stuffed Chinese cabbage, crispy taro puffs,
stuffed tofu, pork ribs, siu mai, two kinds of pork buns....etc!


.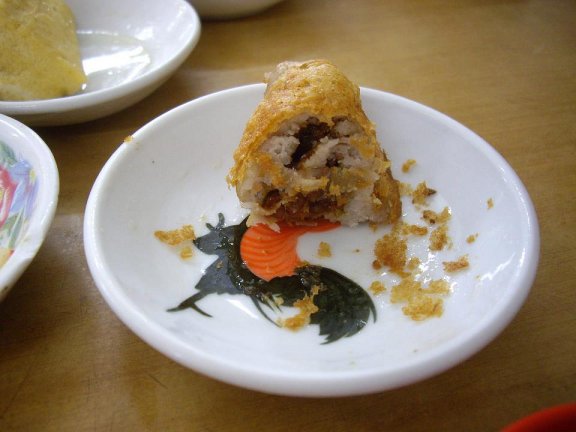 This was a favourite - the crispy taro puff.


.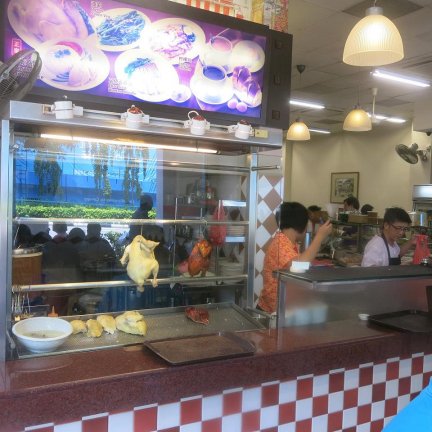 During our Singapore exploration we stop at a restaurant for another speciality meal:
Hainanese food!
See the chickens hanging there? That`s what we came for.
Chicken that was steamed, the run-off fat used to fry the rice and
the steaming liquid used to cook the rice, etc .
VERY tender, juicy, delicious!


.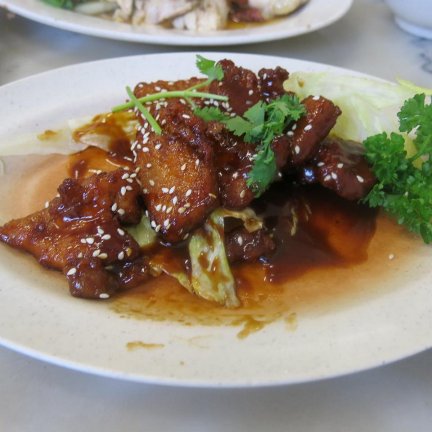 Coffee pork! YUMMY!
This is one dish I will be trying to replicate once back home!


.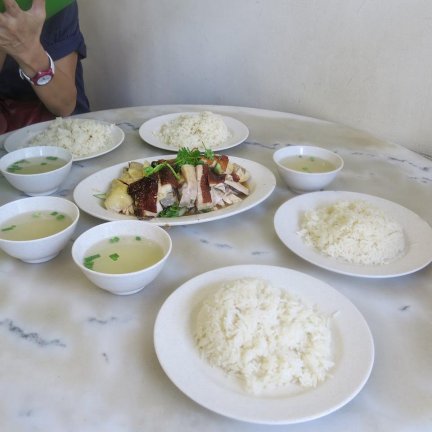 We also had some roasted chicken.
The 'soup' is the poaching / steaming stock...light and flavourful.


.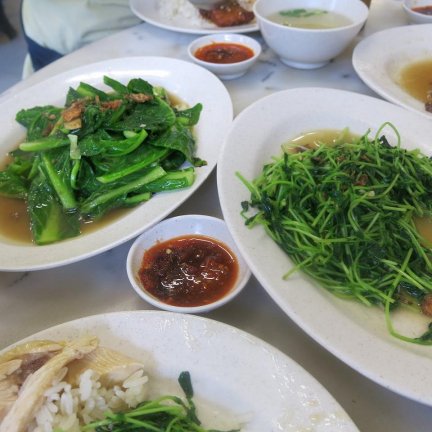 The ladies also made sure I had my favourite veg:
gailan and peashoots.


.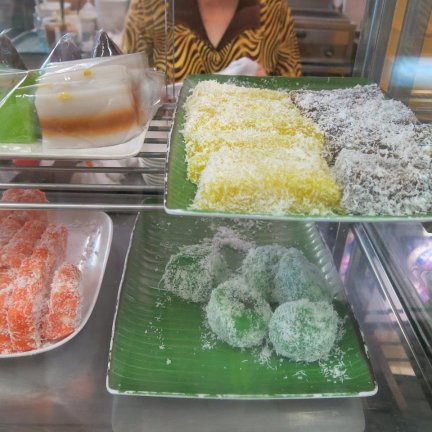 OK...these look tempting and even tho' we are full,
we MUST have some Nyonya Kueh (cake)!


.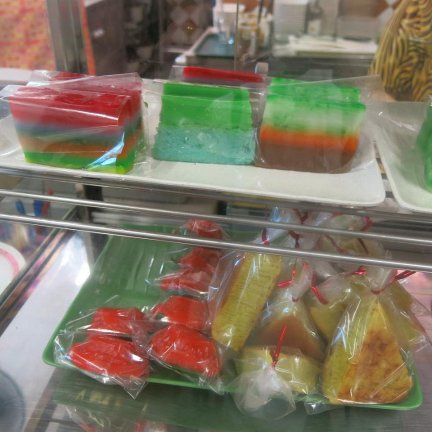 A second display case full of kueh.
These are various kinds of sweet cakes
made with glutinus rice flour, coconut, milk, yams, etc...Very good!
Most of these are steamed.
The colours are from natural products such as rose water, pandan leaf...


.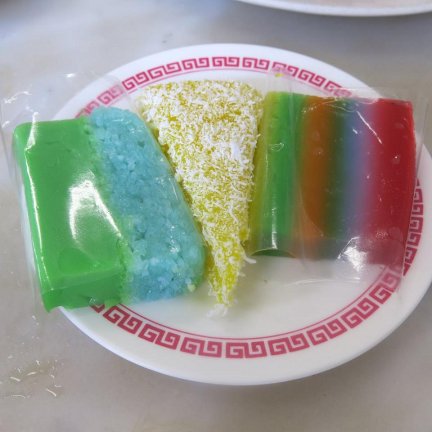 Our selection!
At least we were able to limit the order and split these 4 ways... whew!


.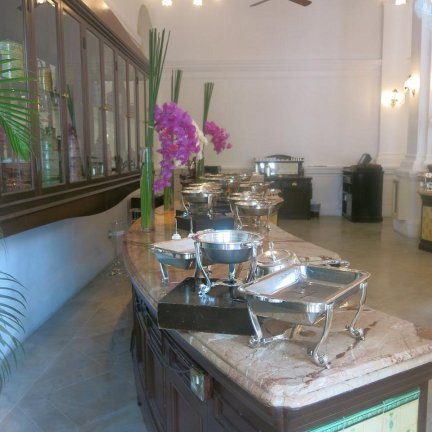 The buffet set-up in the dining room of
Raffles Hotel - the famous colonial hotel where the Singapore Sling was ìnvented.


.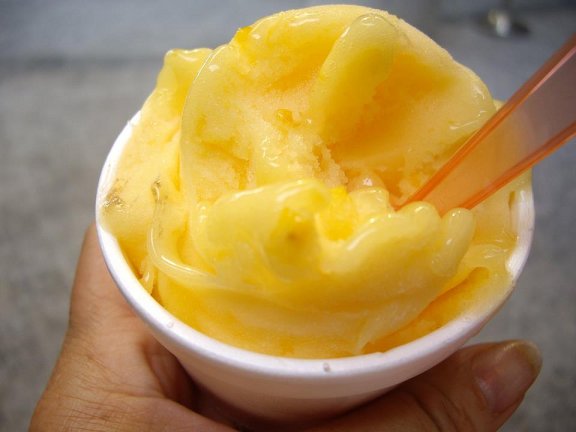 While touring the Bay South Garden Conservatory complex
we had the yuzu flavour ice cream - Japanese citrus with zest... very refreshing.


.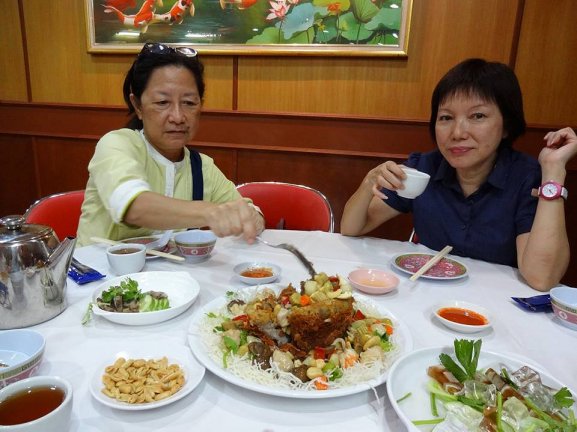 Back to downtown Singapore for our evening banquet.
Ang Lai Nguang and Karen Lee took charge with ordering and serving.


.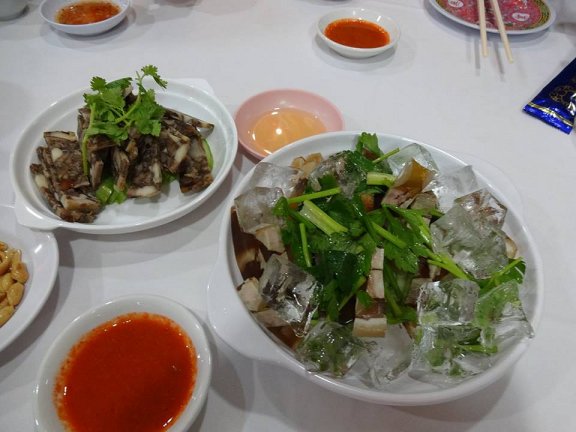 Cold meat appetizers along with peanuts and dips.
One is pork in gelatine and the other is beef, each with it's own spices.
The food is served on ice to keep the gelatine from melting.


.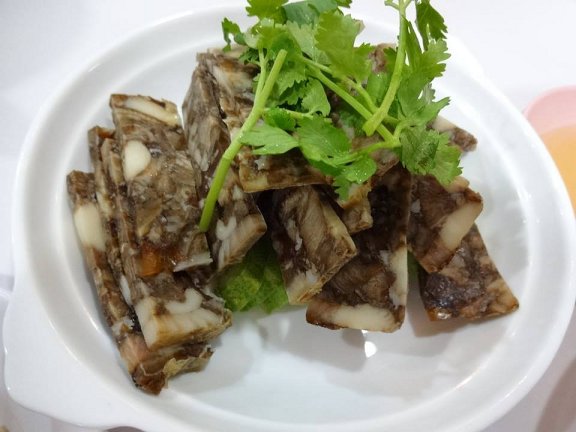 This is almost like our Canadian head cheese:
beef with 5-spice powder... really good!


.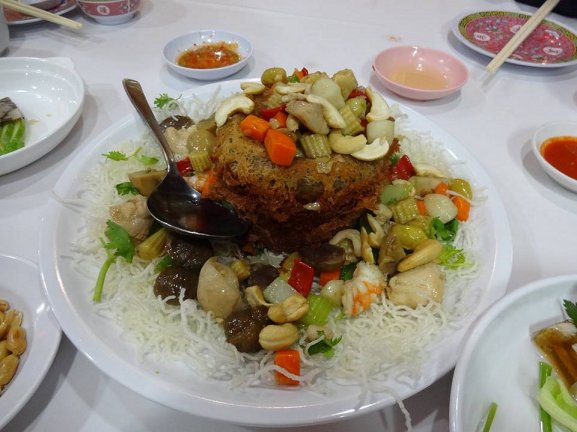 Meats and vegetables in a taro root nest!


.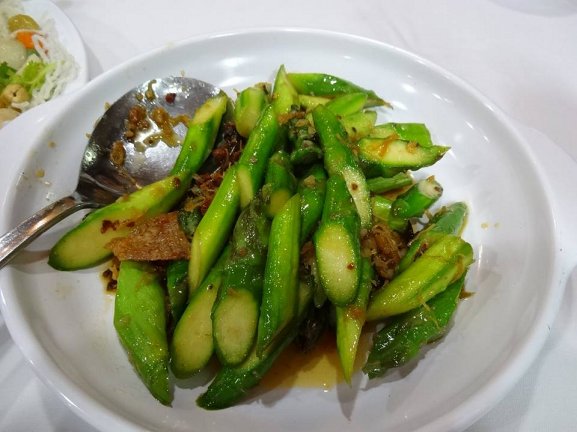 Gai Lan: Chinese broccoli, my favourite Chinese vegetable


.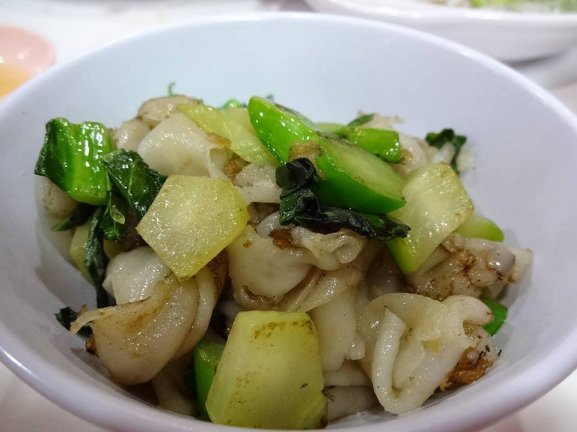 Char Kway Teow - Rice noodles Teochow style


.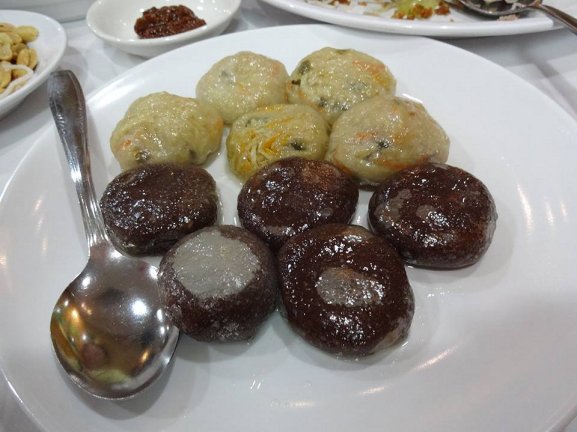 Two kinds of dumplings: savory and sweet (I think)


.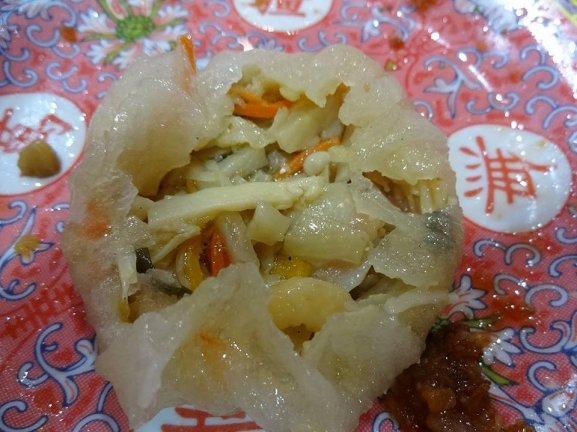 The filling inside the savory dumplings.
I think the skin is glutenous rice flour with various vegetables and meats inside.
SO delicious!


..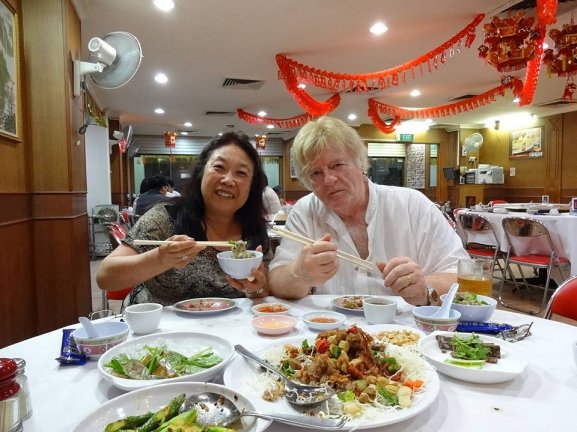 Are we enjoying this? You bet!


.

Not all of our Asia 2013 adventure involved food. . . we did a few other things.
See: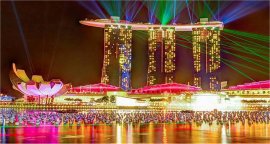 Malaysia ~ Singapore ~ Thailand
China


..


Copyright 2013
Sue-On Hillman
Bill and Sue-On Hillman Eclectic Studio