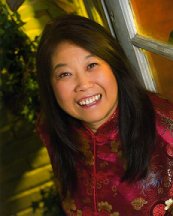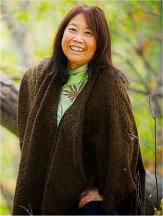 SUE-ON'S KITCHEN
May Pt. I: 2014
www.hillmanweb.com/soos/food/87.html
Also featured in my Facebook Album
click for larger images
..


.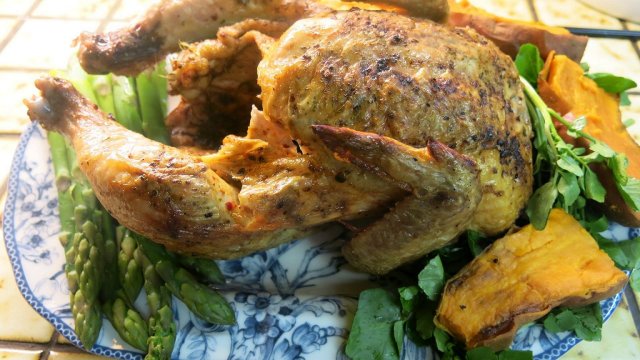 Chicken rubbed with Chili-lime seasoning and cooked in Big Easy!
Added chunks of sweet potato wrapped in foil into the Big Easy, and steamed asparagus.
.
.

.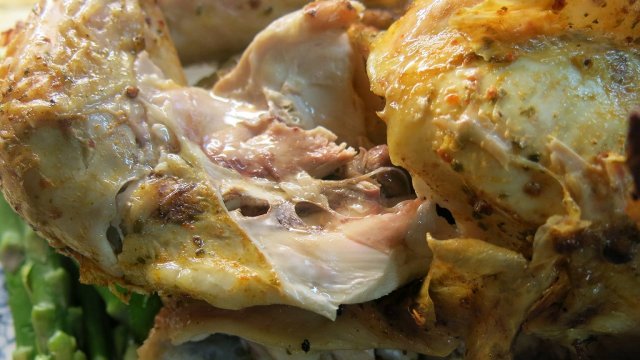 Chicken tender, juicy, flavourful.
.
.

..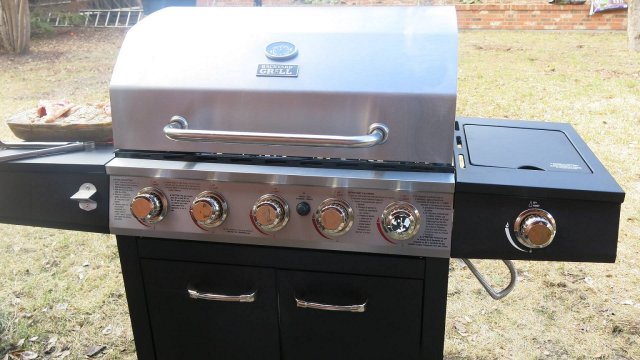 New BBQ!
.
.

.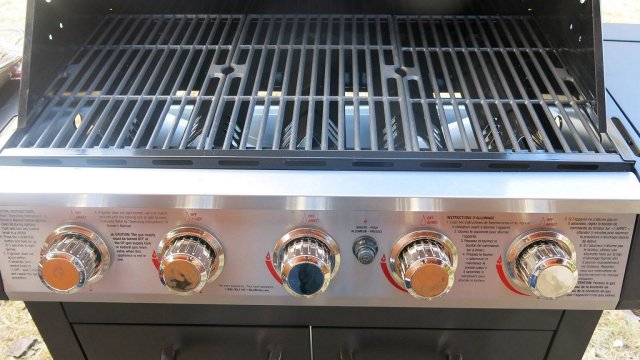 BSO clean...soon to be "seasoned"...
.
.

.
.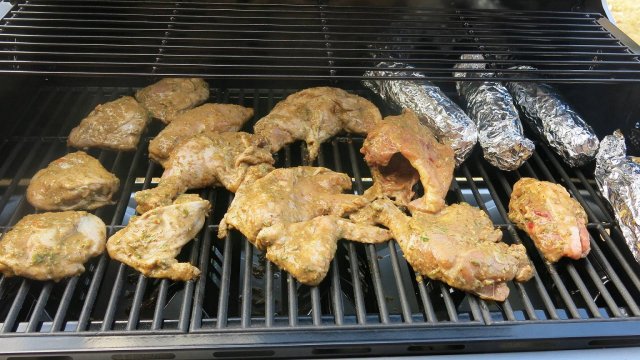 Jamaican Jerk Chicken - marinated overnight.
Corn on-the-cob wrapped in foil. First spread on the new BBQ!
.
.

..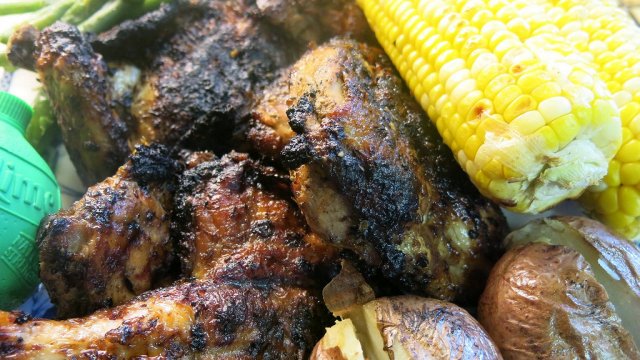 Jamaican jerk Chicken, corn on the cob..
.Lime VERY expensive at the moment .95 for one little lime!
Good thing I had bottled stuff as the marinade required 1/2 cup.
Nice flavour but needs more heat!
I didn't have habanero peppers - used Thai and jalapeno, both of which I had on hand.
.
.

.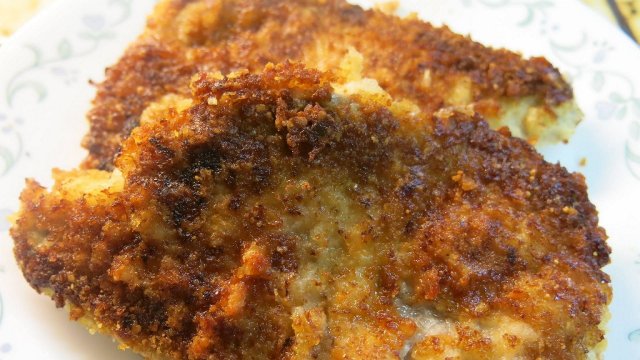 Panko-Parmesan Crust Pork Chops.
Didn't have apple sauce so dipped pieces in tonkatsu sauce ;-)
.
.

.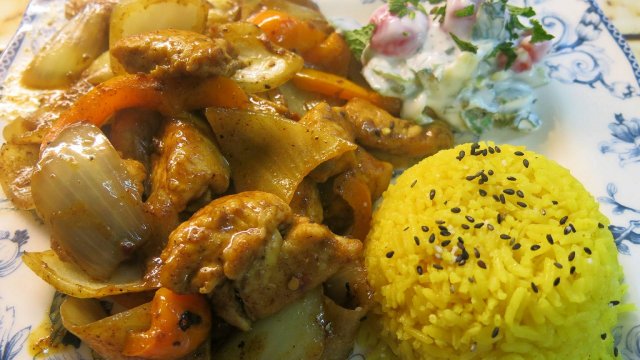 Curry Chicken and Onions, Nasi Lemak, Raita:
A quick meal for a busy night!
.
.


..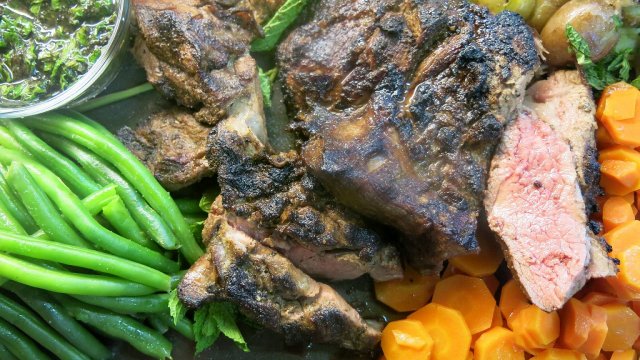 Butterflied Lamb shoulder, rubbed with olive oil, garlic, cumin, coriander - on the BBQ.
Smashed baby taters with fresh mint, carrots, green beans, and mint "pesto"
.
.


.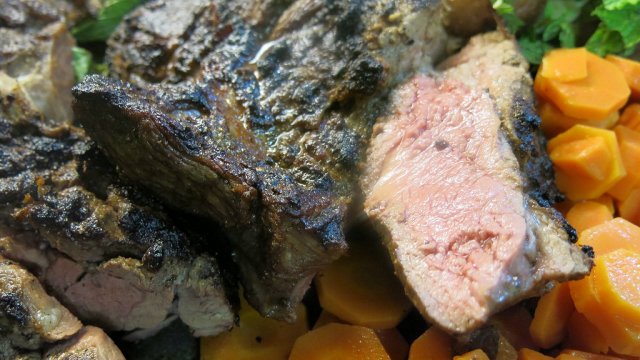 Juicy lamb bite...mmmmm
.
.


.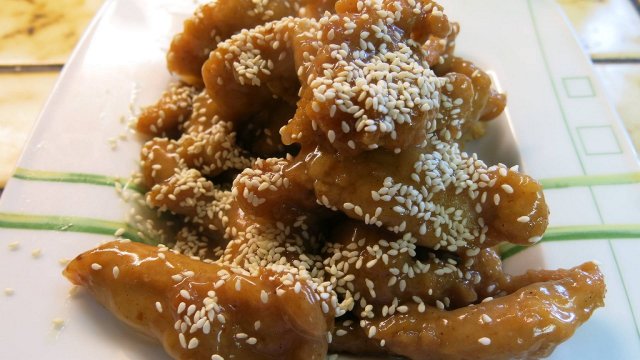 Sesame Chicken a la Soo's menu!
.
.


..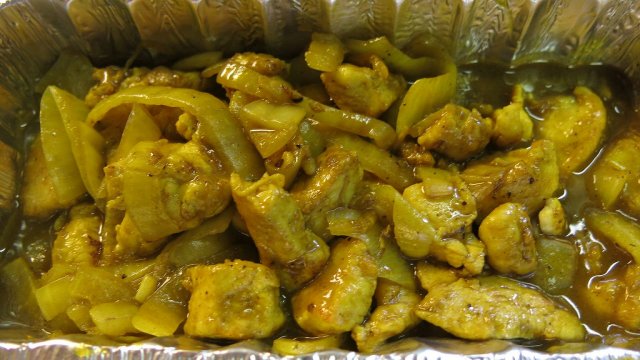 Dynamite Curry Chicken- memories of Soo's
.
.


.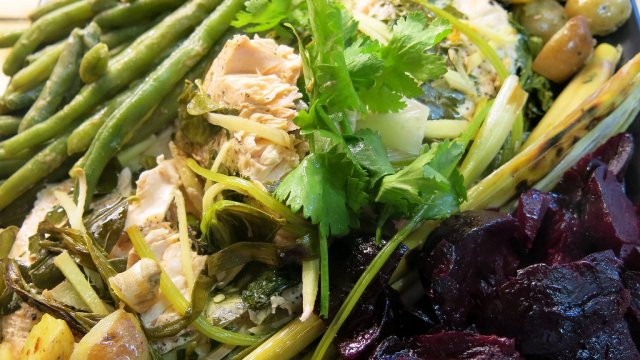 Salmon done in 20 minutes at high temp.
This was the best we've ever had - moist and not fishy!
The fillet was from Sobeys.
There's a small piece left over for lunch tomorrow.
.
.

.
.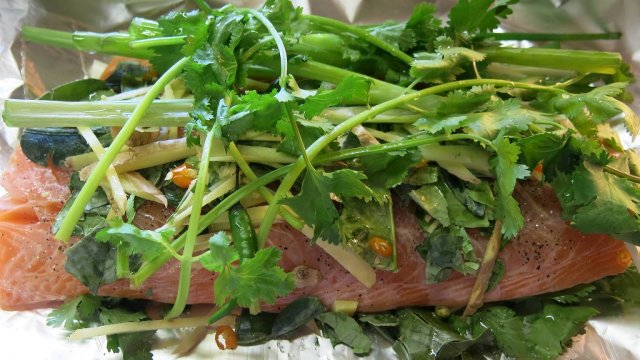 Fillet of salmon, sandwiched between a bed of herbs, ginger,
Thai peppers, wrapped in foil, and ready for the BBQ
.
.


.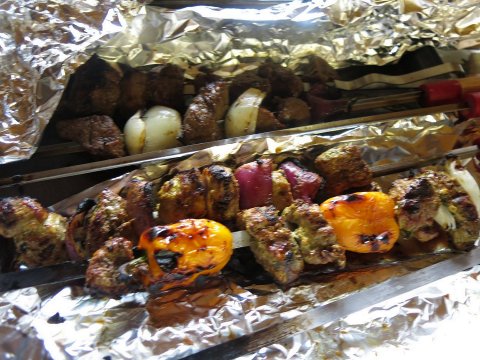 Mixed grill shish kebabs: chicken souvlaki, mandarin beef, Middle Easter lamb...YUM!
I wrapped the meats in foil as I took them off the BBQ.
The different meats were done at different times.
I wanted to take them all to the table at the same time.
Bill, the sons, and I love lamb (marinated in yogurt, cumin, coriander, garam masala, chopped hot peppers and cilantro),
Soulin and Oriyen wanted beef (marinated in Kraft Mandarin Orange salad dressing and cajun BBQ spices,
Jen prefers chicken, and for the little girls (marinated in lemon juice, oregano, rosemary, olive oil), and garlic in all three!
.
.


.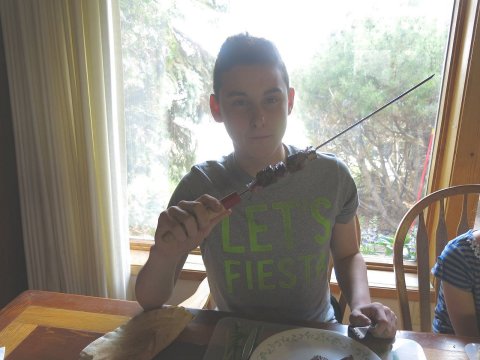 Soulin prefers beef.
Nothing slides off these skewers. They are V shaped, and the handles are great!
.
.

.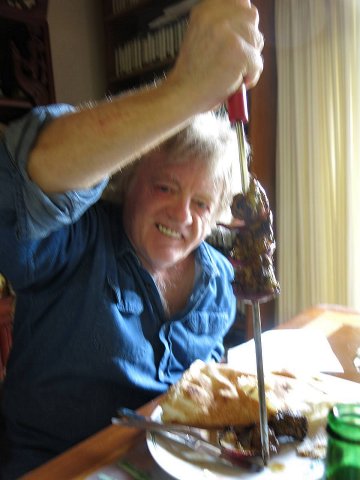 Bill likes it all!
.
.


..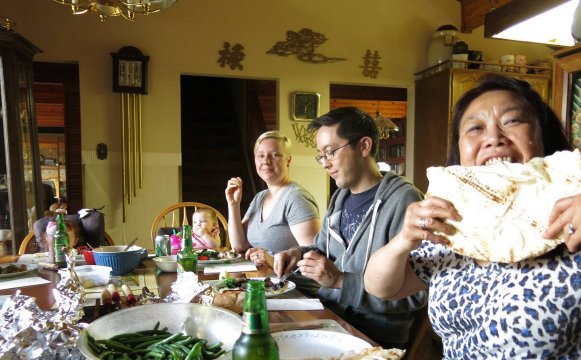 We're all happy with choices!
.
.

Copyright 2014
Sue-On Hillman
Bill and Sue-On Hillman Eclectic Studio