..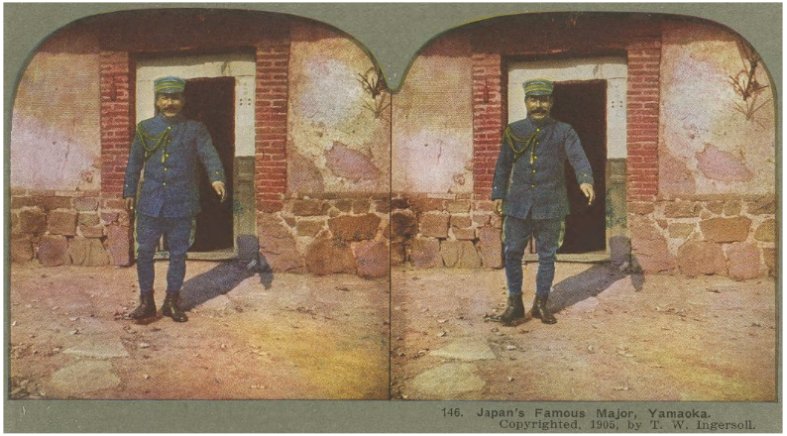 Japan's Famous Major, Yamaoka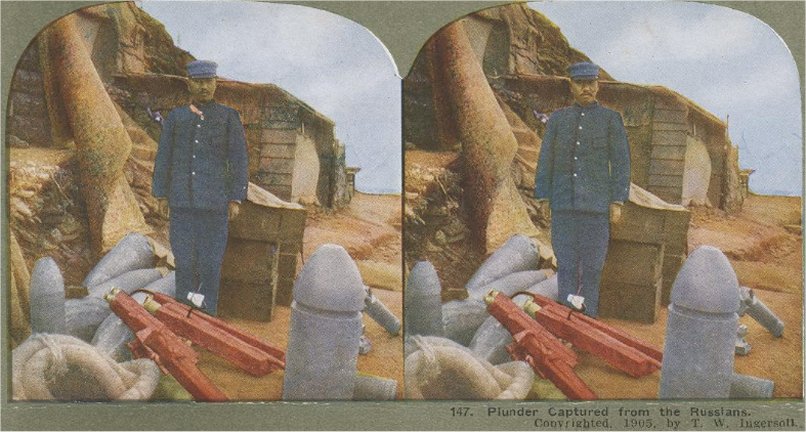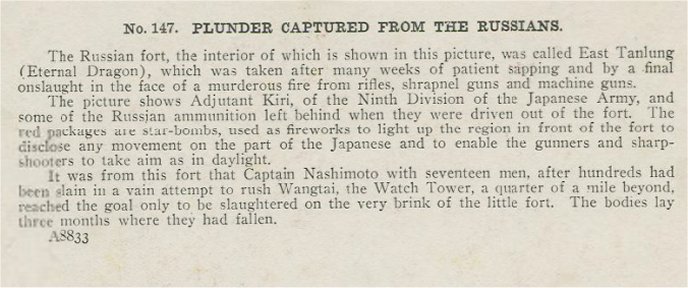 Plunder Captured from the Russians



Japanese Sentry, Ready for Night Duty



"Fall In." Japanese Reserves Ready to Advance.



Street Scene in Dalny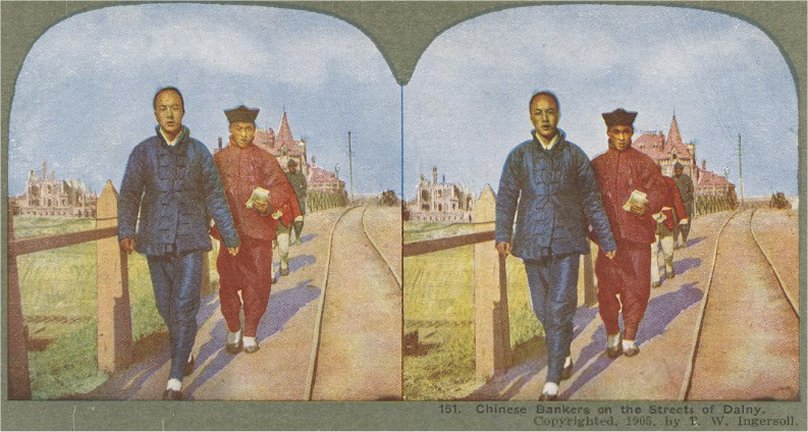 Chinese Bankers on the Streets of Dalny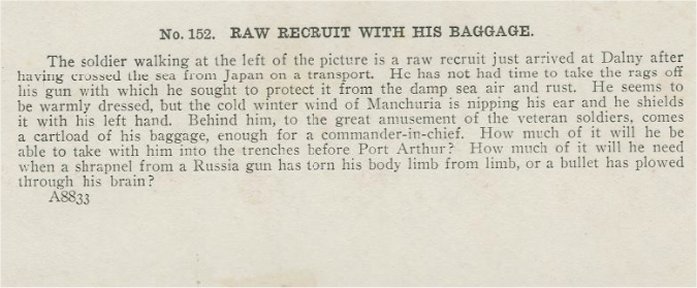 Raw Recruit With His Baggage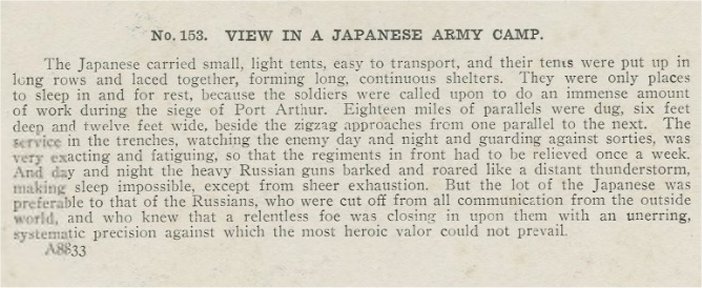 View in a Japanese Army Camp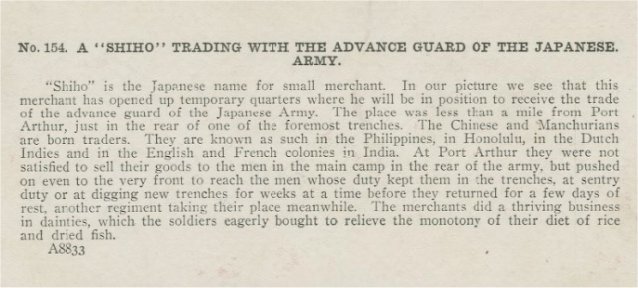 A "Shiho" Trading with the Advance Guard of the Japanese Army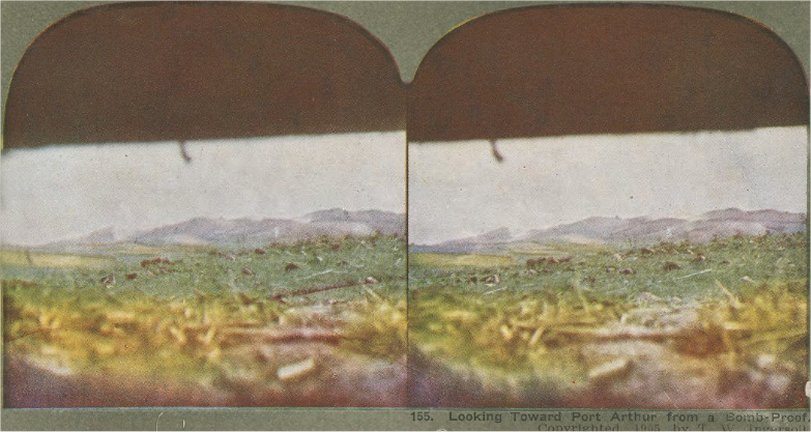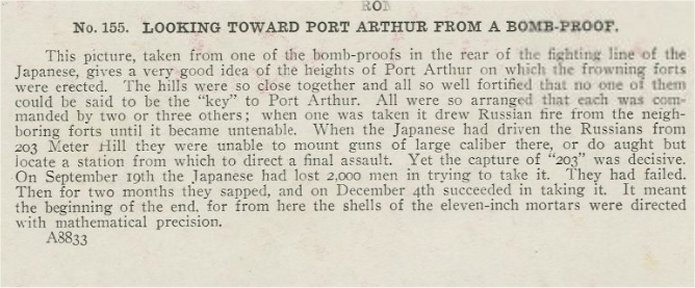 Looking Toward Port Arthur From A Bomb-Proof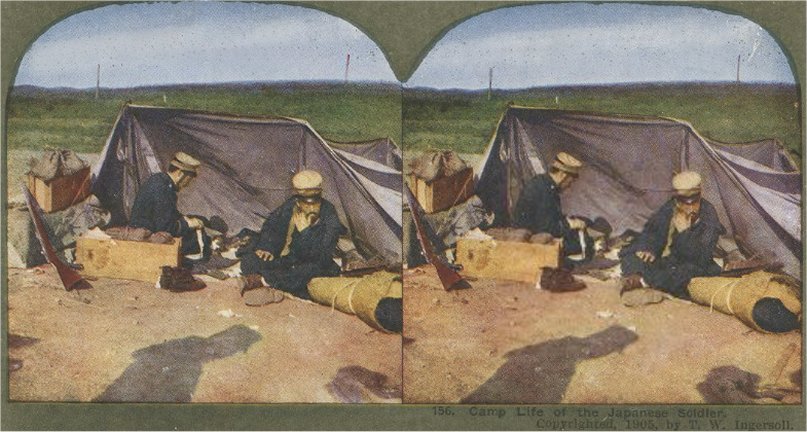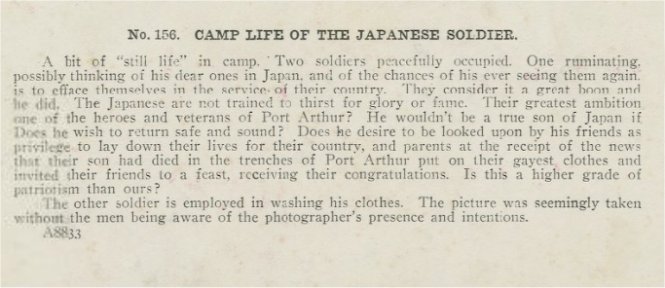 Camp Life of the Japanese Soldier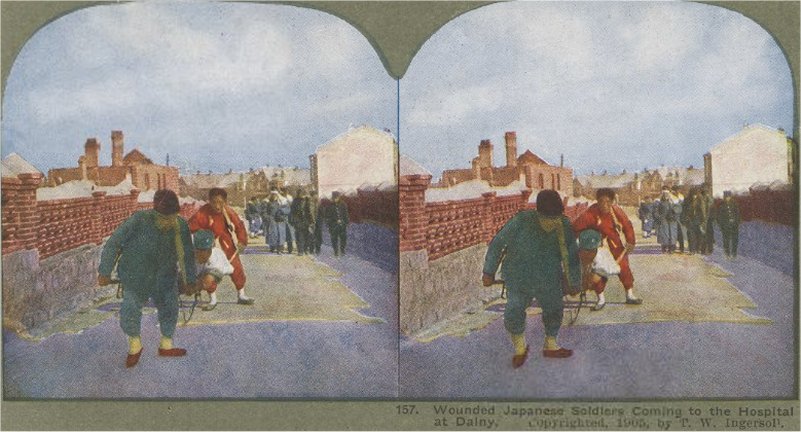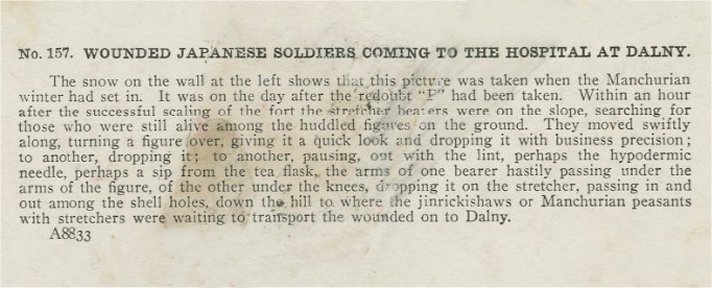 Wounded Japanese Soldiers Coming To The Hospital At Dalny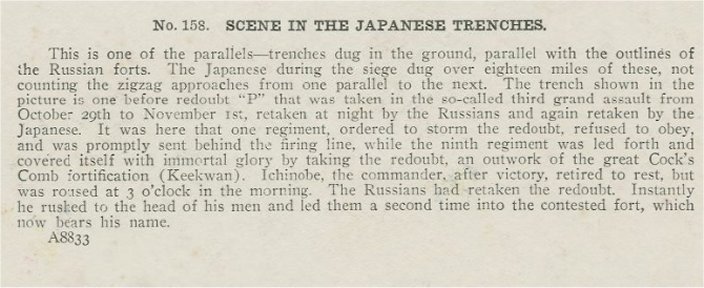 Scene In The Japanese Trenches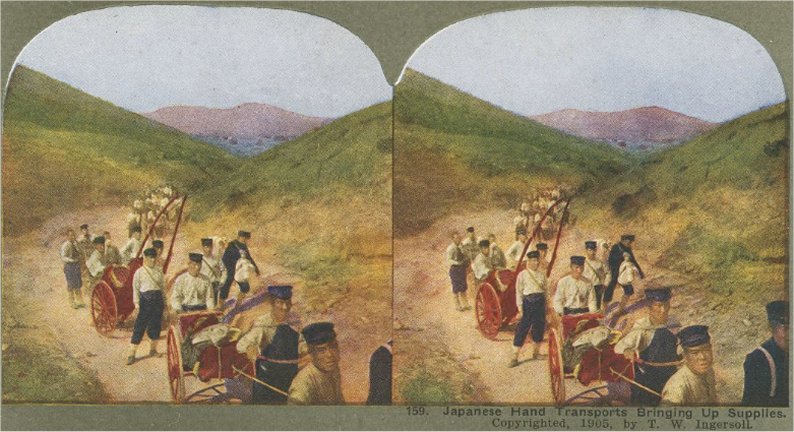 Japanese Hand Transports Bringing Up Supplies



Gen. Tsuchiyas' Private Mess Camp




CONTENTS
Ancient China In Three Dimension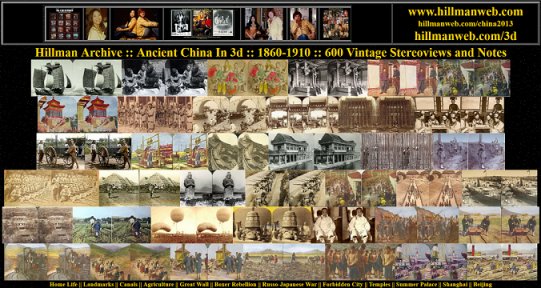 BACK TO THE MAIN
3D CHINA CONTENTS PAGE
2000 3d Stereoviews ~ Many in Two Sizes and Colour -- With Captions and Full Notes
www.hillmanweb.com/3dchina


Older Original Contents Pages: CHINA 3-D CONTENTS I :: CHINA 3-D CONTENTS II
BACK TO HILLMAN MAIN SITE CONTENTS
All Original Work and Photo Restoration ©1996/2020
William Hillman: hillmans@wcgwave.ca
Faculty of Education Professor (Retired)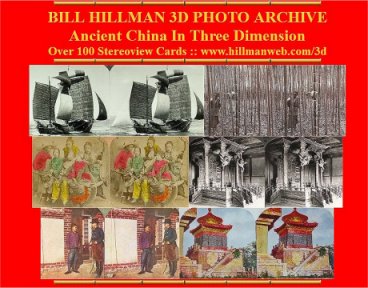 ...