Ancient China in 3D: Gallery Gallery Forty-Six


.

Cossacks Leaving St. Petersburg for Mancuria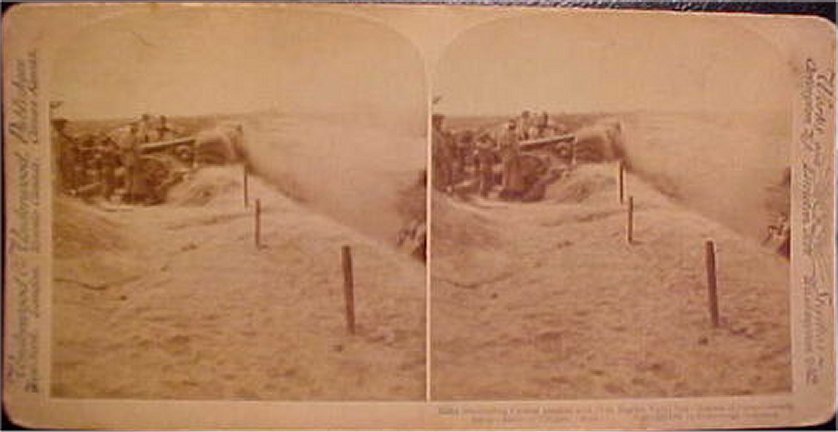 Seik's bombarding Chinese position with 12-lb. English Naval Gun
-- Arsenal in distance already taken -- Battle of Tientsin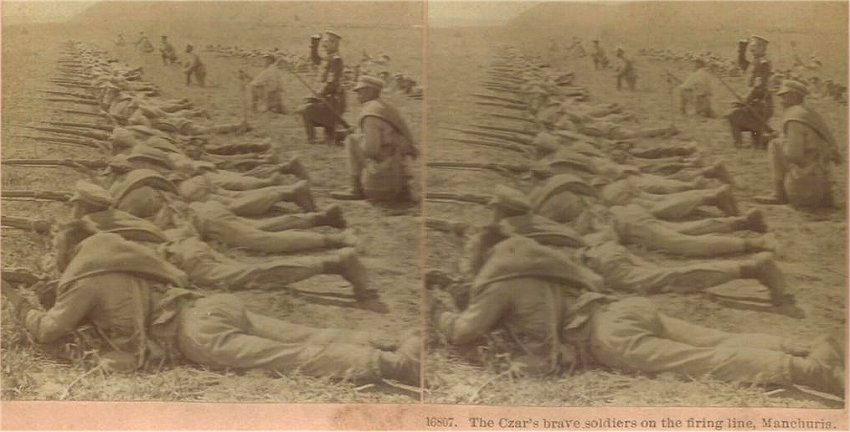 The Czar's brave soldiers on the firing line, Manchuria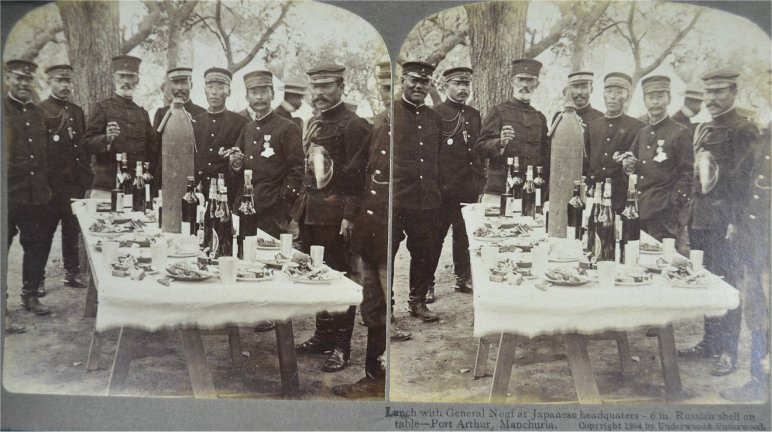 Lunch with General Negi at Japanese headquarters -- 6 in. Russian shell on table -- Port Arthur, Manchuria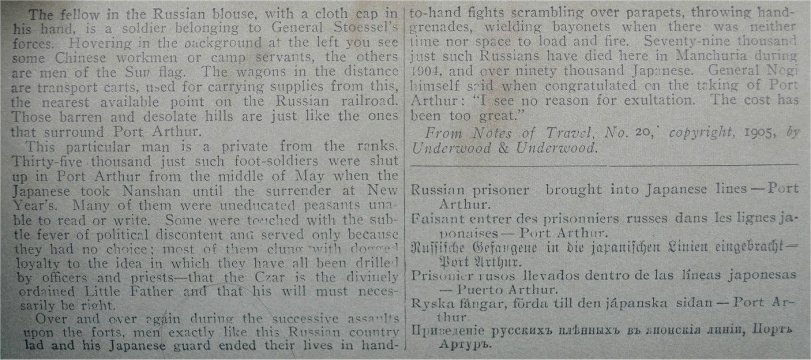 A Russian prisoner, just brought into the Japanese lines -- siege of Port Arthur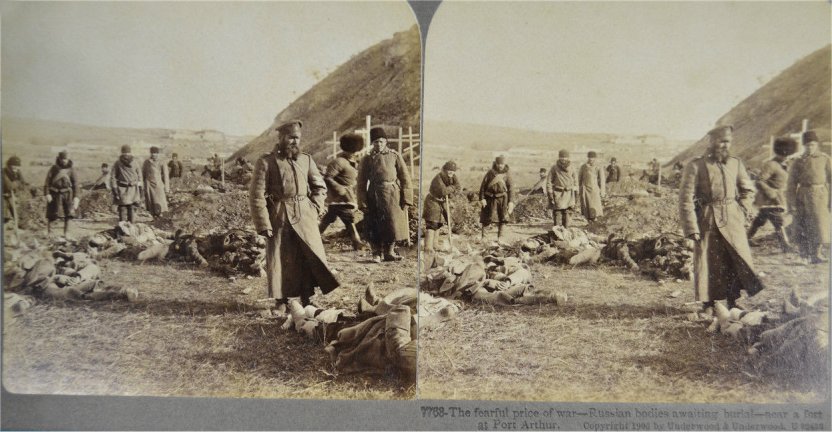 The fearful price of war -- Russian bodies awaiting burial -- near a fort at Port Arthur



Great 11-inch Japanese siege guns firing 500-lb shells into Port Arthur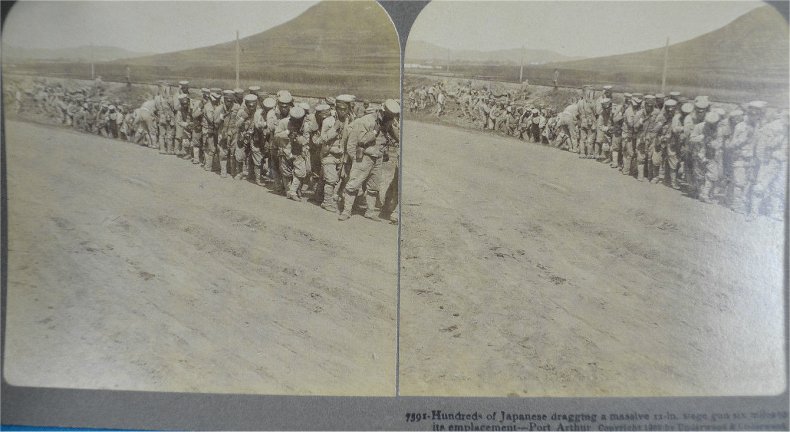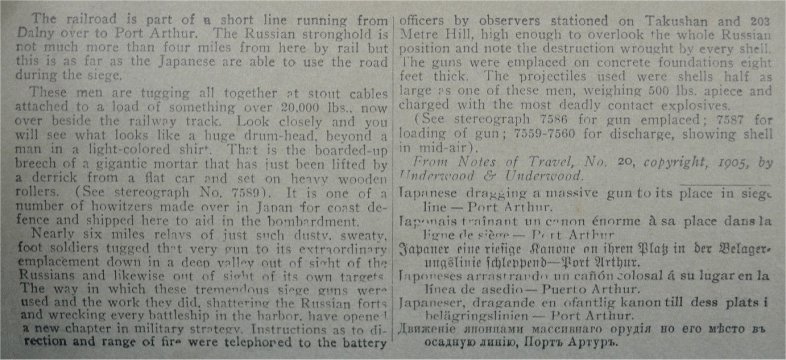 Hundreds of Japanese dragging a massive 12-in siege gunto its place in siege line -- Port Arthur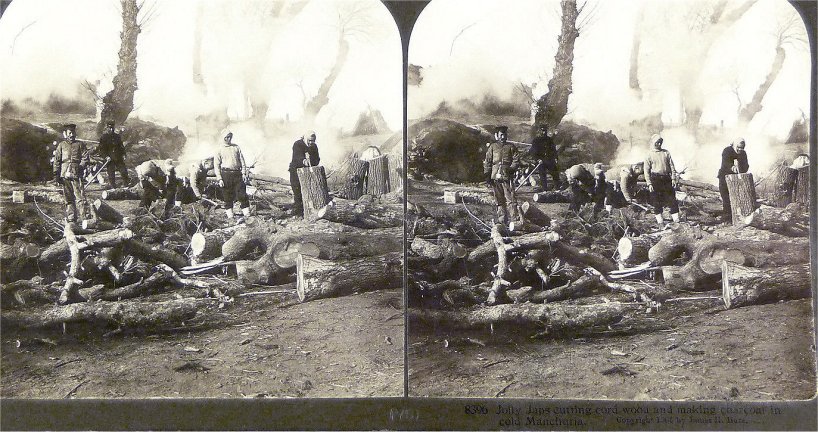 Japanese cutting cord wood and making charcoal in cold Manchuria.



A modern War balloon in use by the Third Japanese Army, in a cornfield near Port Arthur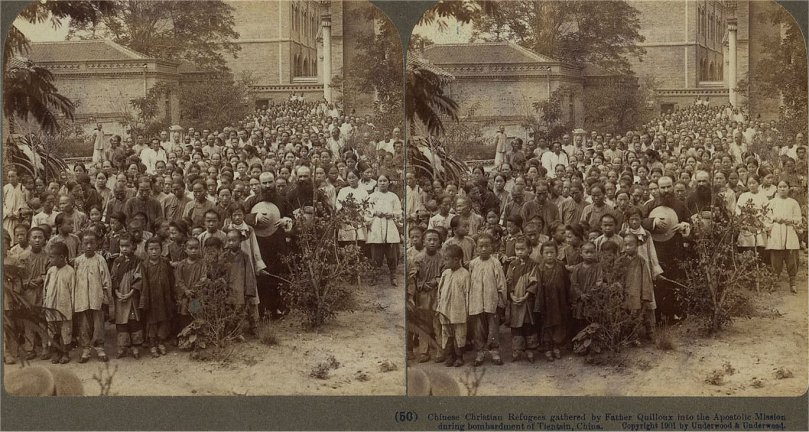 Chinese Christian Refugees gathered by Father Quilioax into the Apostolic Mission during bombardment at Tientsin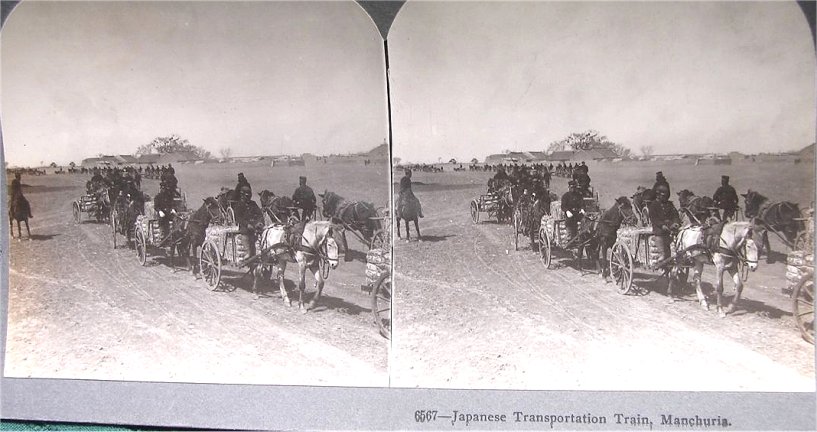 Japanese Transportation Train, Manchuria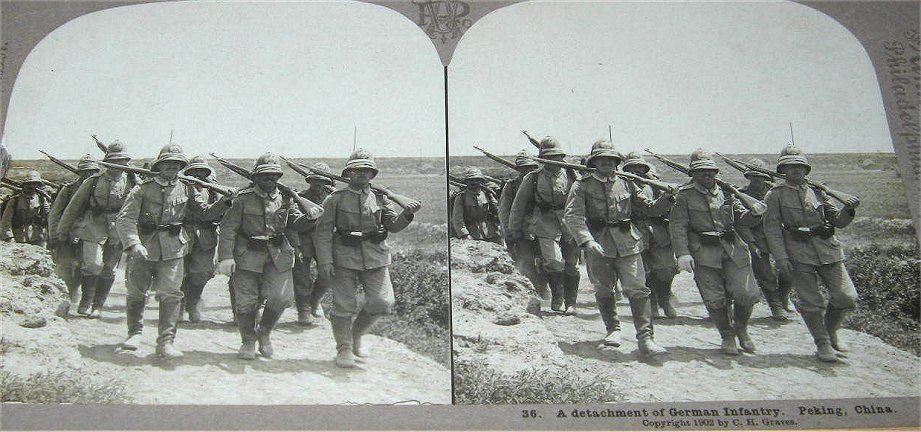 A detachment of German Infantry, Peking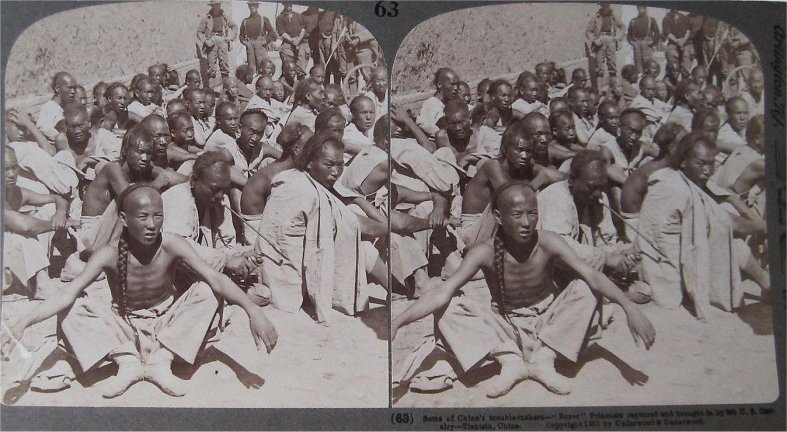 Some of China's trouble-makers -- "Boxer" Prisoners captured and brought in by the U.S. Cavalry -- Tientein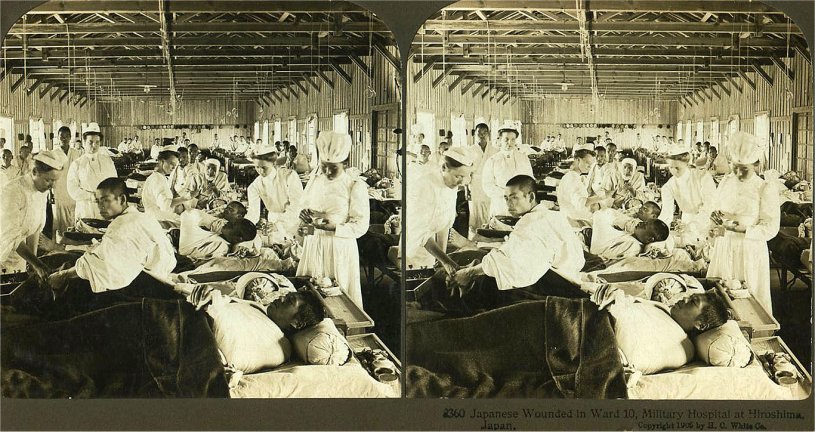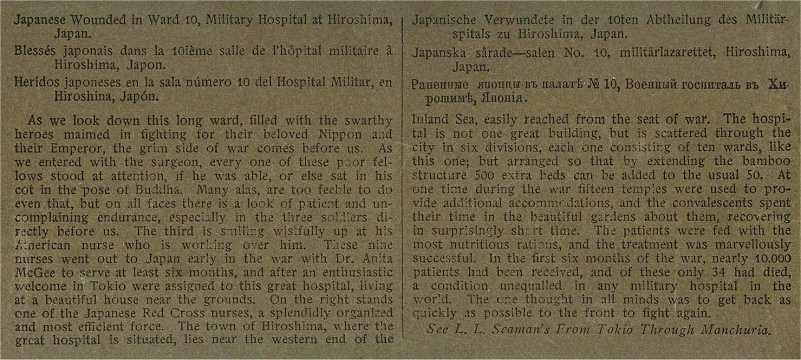 Japanese Wounded in Ward 10, Military Hospital at Hiroshima, Japan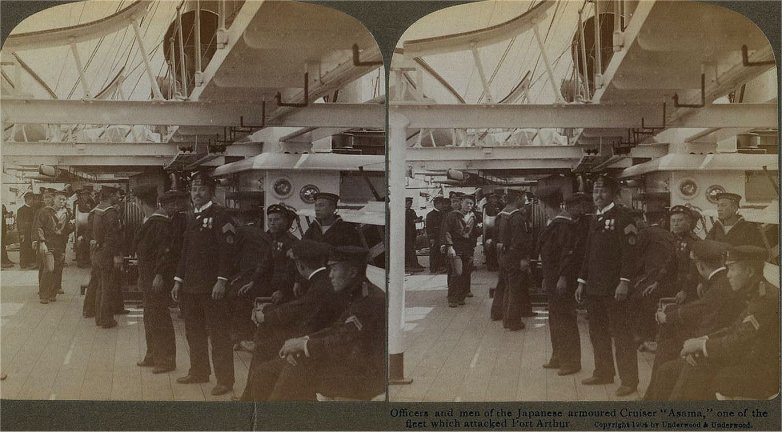 Officers and men of the Japanese armoured Cruiser "Asama," one of the fleet which attacked Port Arthur.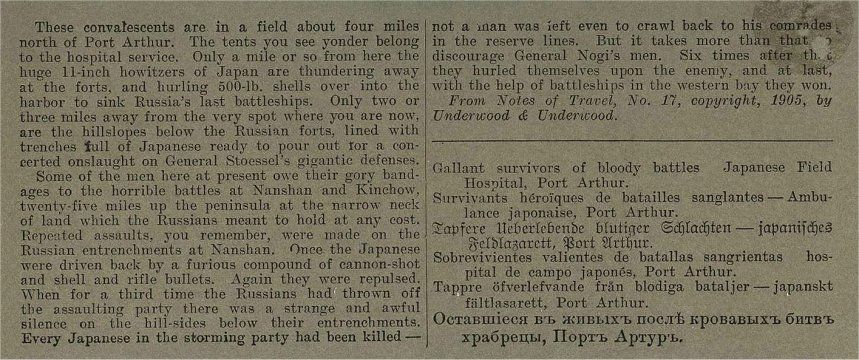 Gallant survivors of the battle where thousands were killed -- Japanese Field Hospital near Port Arthur.




CONTENTS
Ancient China In Three Dimension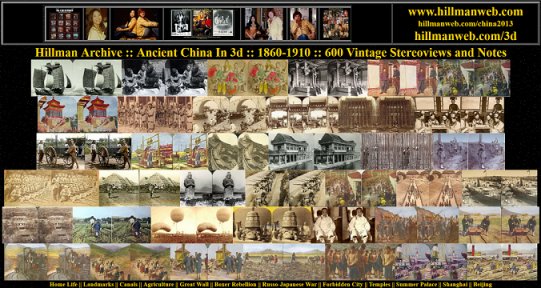 BACK TO THE MAIN
3D CHINA CONTENTS PAGE
2000 3d Stereoviews ~ Many in Two Sizes and Colour -- With Captions and Full Notes
www.hillmanweb.com/3dchina


Older Original Contents Pages: CHINA 3-D CONTENTS I :: CHINA 3-D CONTENTS II
BACK TO HILLMAN MAIN SITE CONTENTS
All Original Work and Photo Restoration ©1996/2020
William Hillman: hillmans@wcgwave.ca
Faculty of Education Professor (Retired)




















---