Ancient China in 3D: Gallery Gallery Fifty-Four


.

In the City of Kublai Khan - Ha-Ta-Men Street, Peiping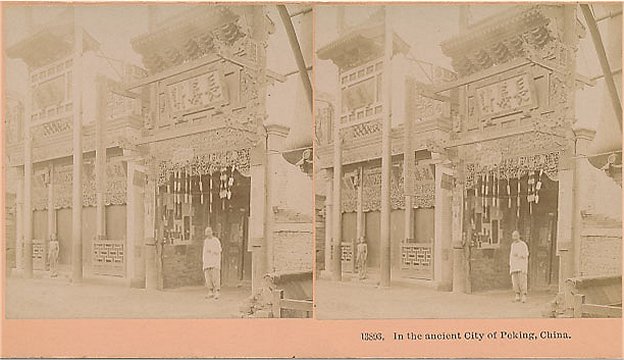 In the ancient City of Peking, China.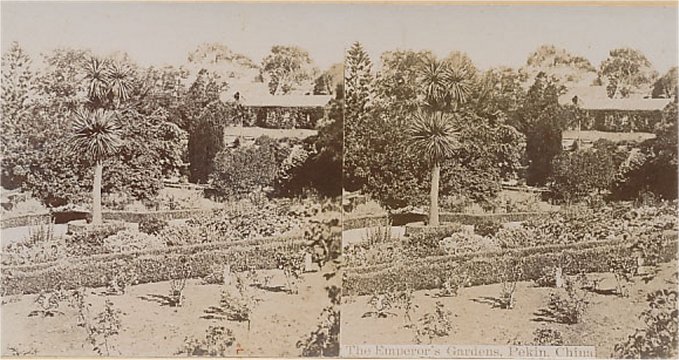 The Emperor's Garden, Pekin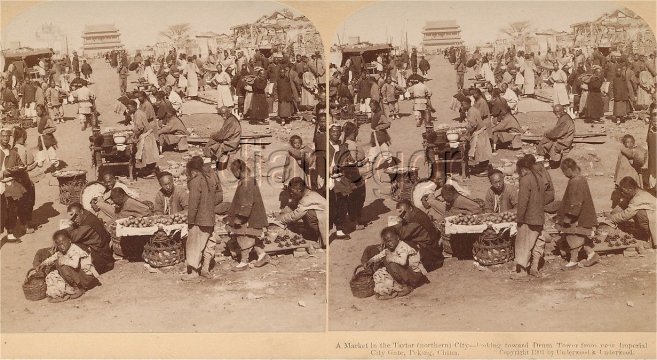 A Market in the Tartar (northern City) - Looking toward Drum Tower from Imperial City Gate, Pekin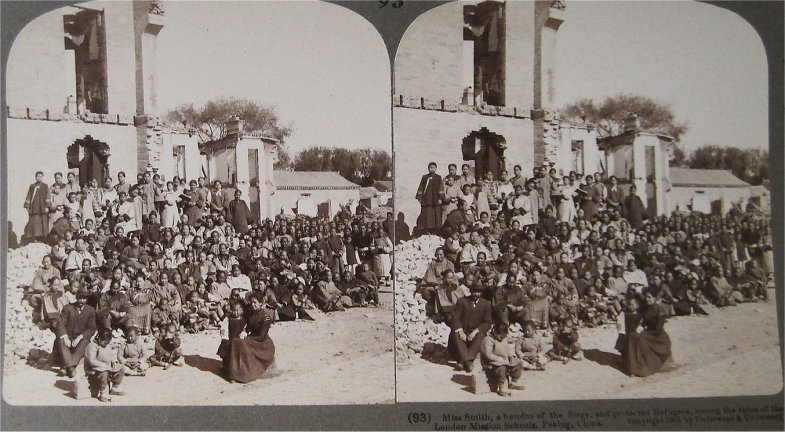 Miss Smith, a heroine of the Siege, and provincial Refugees among the ruins of the London Mission Schools, Peking



Buddhist Temple, Pekin



Minister Conger leaving Legation in his Official Chair -- always used on official calls, Peking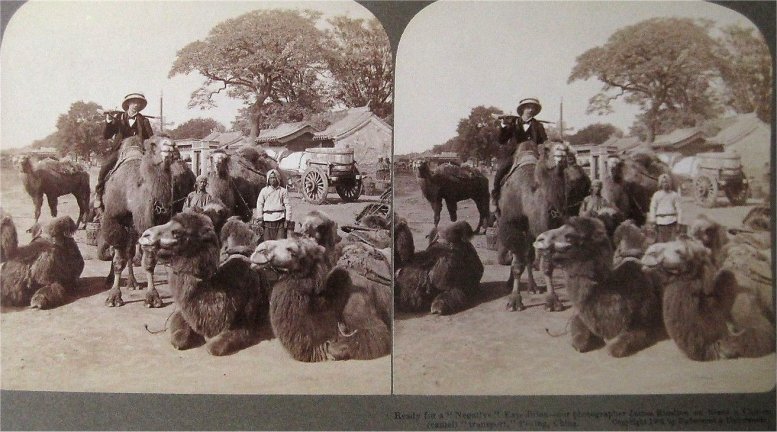 Ready for a "Negative" Expedition - our photographer James Ricalton on board a Chinese (camel) transport, Peking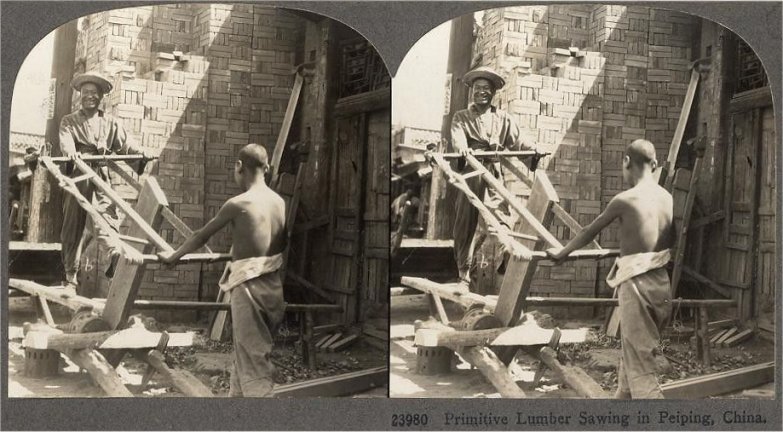 Primitive Lumber Sawing by Hand in a Lumber Yard on the Outskirts of Peiping.



A Group of Pekinese Women in the Court of a wealthy Chinese House, Peking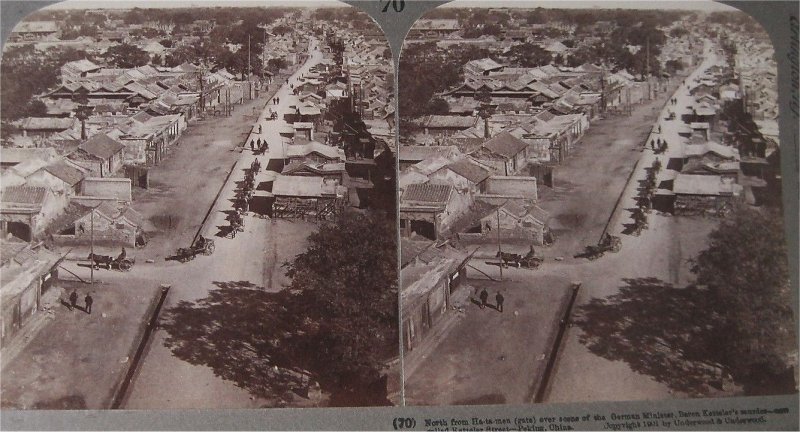 North from Ha-ta-men Gate over scene of the German Minister Baron Ketteler's murder - now called Ketteler Street, Peking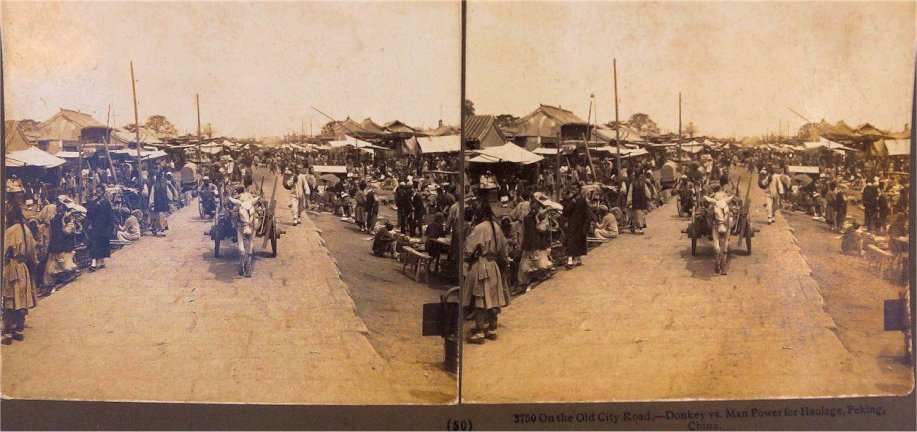 On the Old City Road -- Donkey vs. Man Power for Haulage, Peking.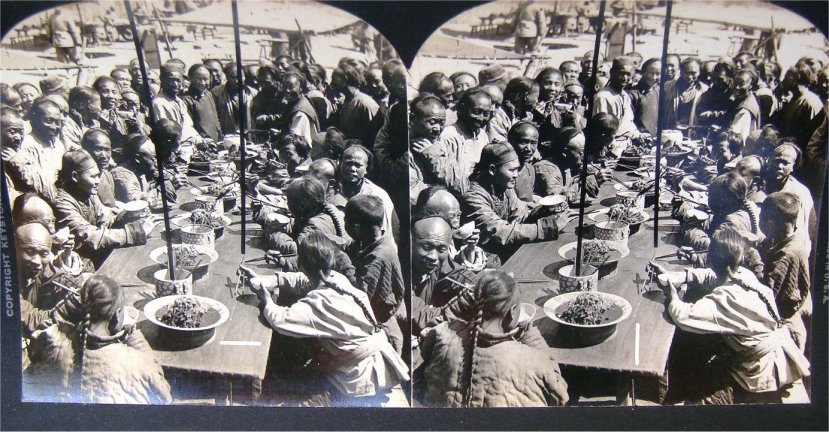 Large Group of Men at Open Air Restaurant, Peking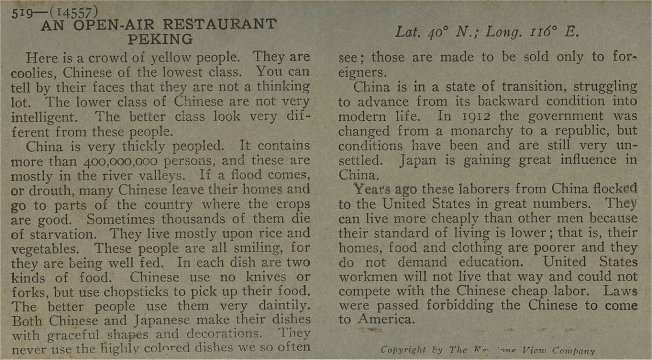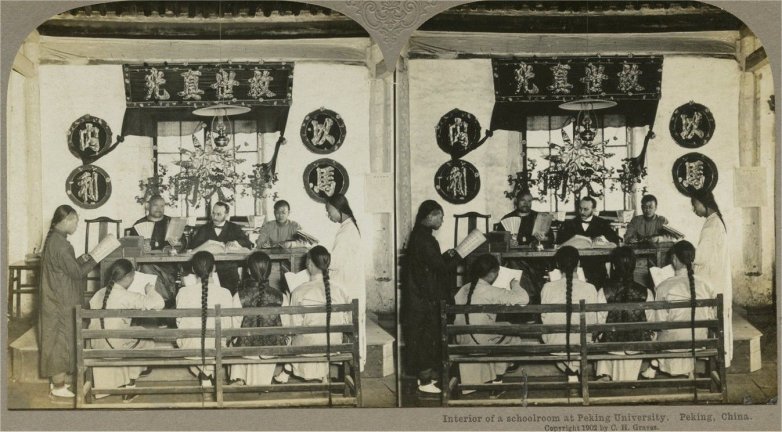 Interior of a schoolroom at Peking University, Peking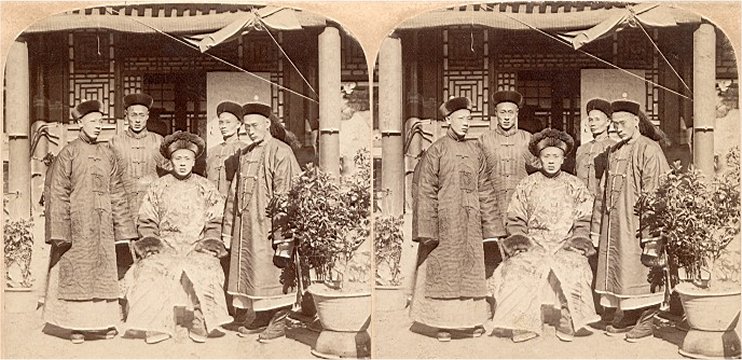 Type of race which rules China -- group of Manchu Men, Peking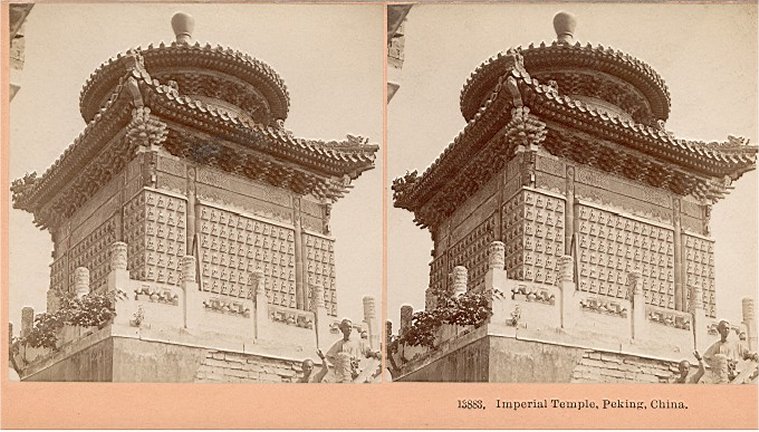 Imperial Temple, Peking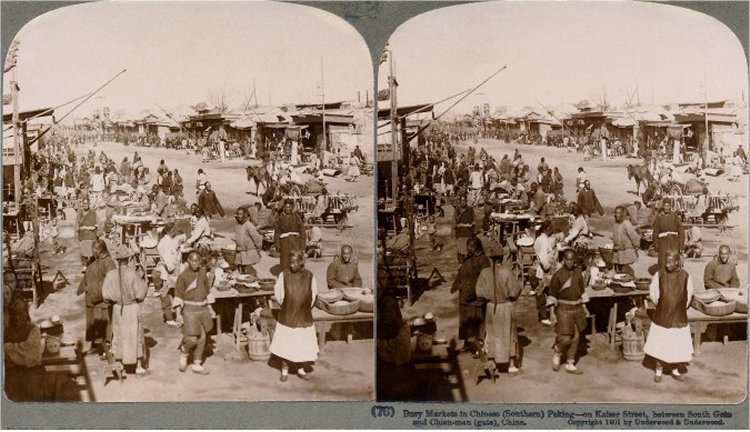 Busy Markets in Chinese (Southern) Peking -- on Kalmer Street, between South Gate and Chien-meh (gate).




CONTENTS
Ancient China In Three Dimension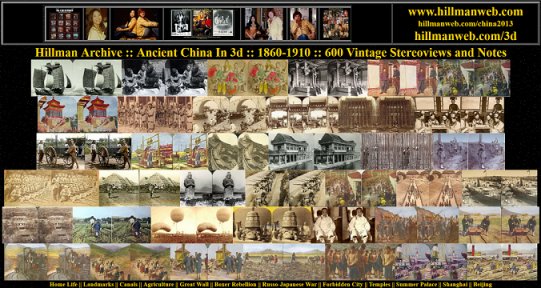 BACK TO THE MAIN
3D CHINA CONTENTS PAGE
2000 3d Stereoviews ~ Many in Two Sizes and Colour -- With Captions and Full Notes
www.hillmanweb.com/3dchina


Older Original Contents Pages: CHINA 3-D CONTENTS I :: CHINA 3-D CONTENTS II
BACK TO HILLMAN MAIN SITE CONTENTS
All Original Work and Photo Restoration ©1996/2020
William Hillman: hillmans@wcgwave.ca
Faculty of Education Professor (Retired)
























---