Ancient China in 3D: Gallery Gallery Seventy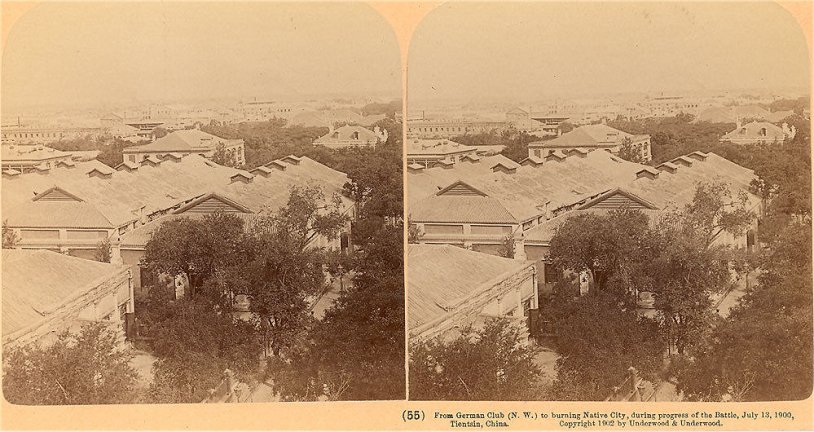 From German Club (N.W.) to burning Native City, during progress of the Battle, July 13, 1900 - Tienstsin



Battlefield of Tientsin (duirng the battle July 13, 1900), from German Club (W.) to West Arsenal, Tientsin
Boxer Rebellion



Carriages destroyed by fire during the battle, Railway Station, Tientsin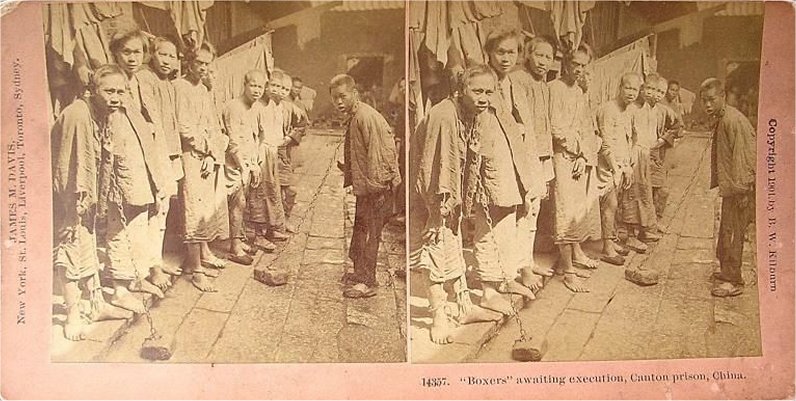 "Boxers" awaiting execution, Canton Prison.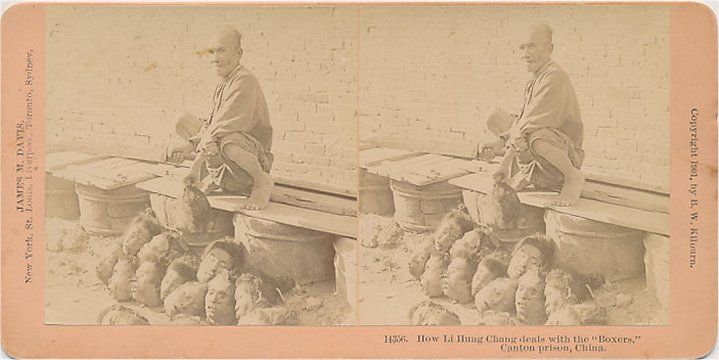 How Li Hung Chang deals with the "Boxers," Canton prison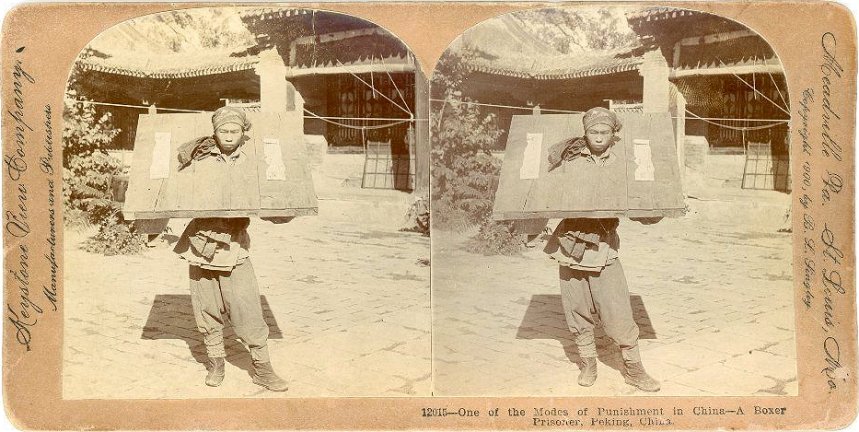 One of the Modes of Punishment in China -- A Boxer Prisoner, Peking
Wearing a Cangue around the Neck, Peking.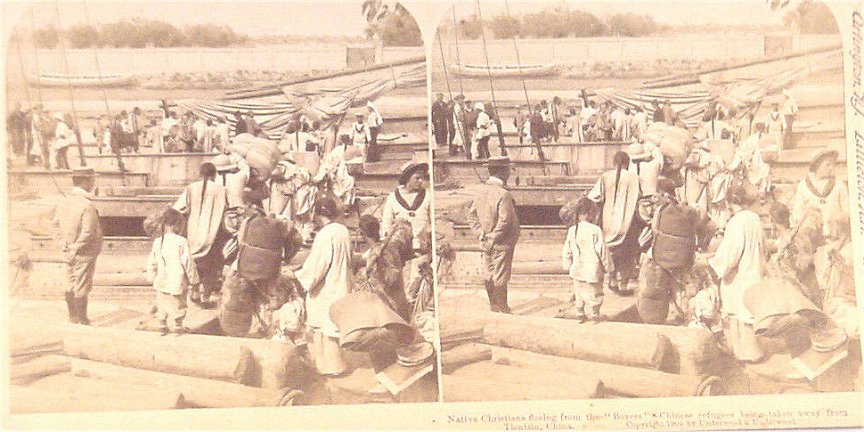 Native Christians fleeing from the "Boxers" - Chinese refugees being taken away from Tsientsin.



"The Sepoys," Great Britain's brave Indian Sons on the firing line, Chinese War - Boxer Rebellion.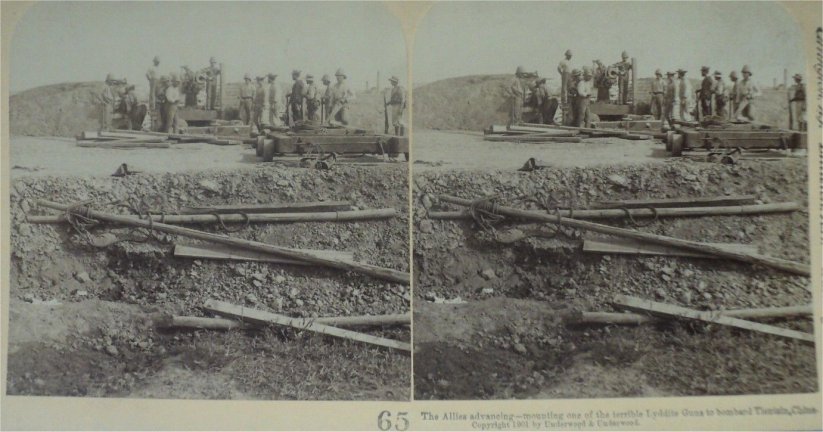 The Alllies advancing -- mounting one of the terrible Lyddite Guns to bombard Tientsin - 1901



alt
Columbia's noble Soldier boys -- as kind-hearted as brave --
American giving Water to wounded Japanese after Battle of Tienstsin.





BACK TO THE MAIN
3D CHINA CONTENTS PAGE
2000 3d Stereoviews ~ Many in Two Sizes and Colour -- With Captions and Full Notes
www.hillmanweb.com/3dchina


Older Original Contents Pages: CHINA 3-D CONTENTS I :: CHINA 3-D CONTENTS II
BACK TO HILLMAN MAIN SITE CONTENTS
All Original Work and Photo Restoration ©1996/2020
William Hillman: hillmans@wcgwave.ca
Faculty of Education Professor (Retired)
Brandon University :: Brandon, Manitoba