Ancient China in 3D: Gallery Gallery Seventy-One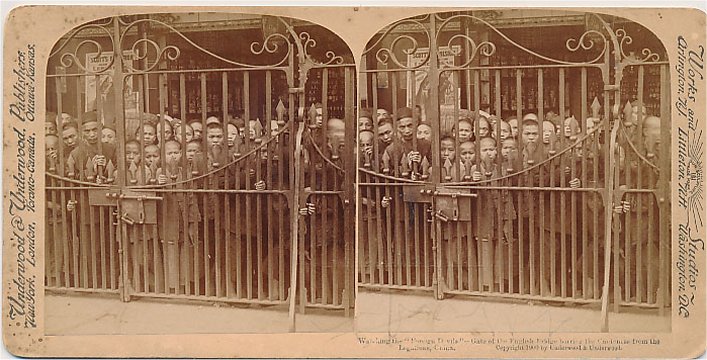 Boxer Rebellion Group watching the foreign devils at the Gate of English Bridge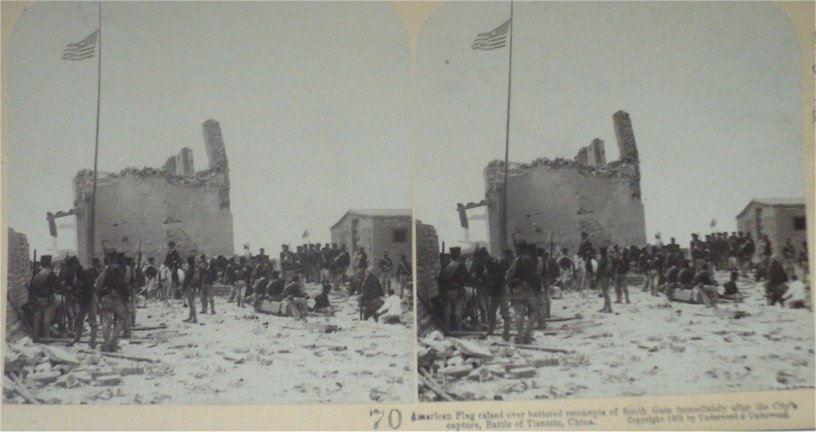 American Flag raised over battered remnants of South Gate immediately after the City's capture, Battle of Tientsin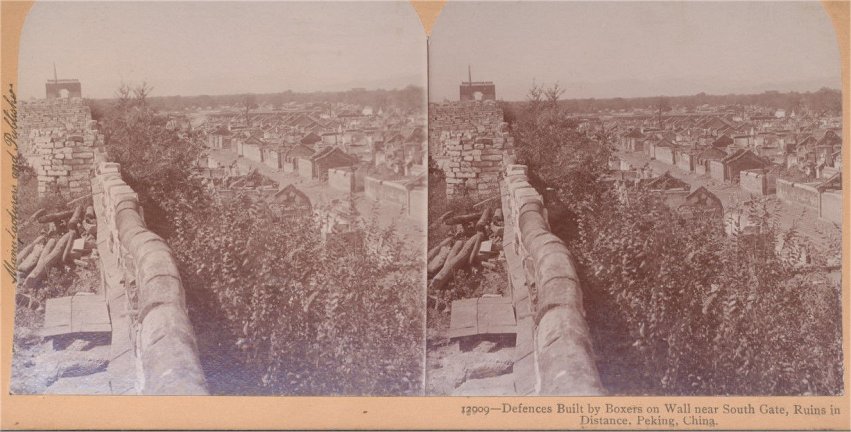 Defences Built by Boxers on Wall near South Gate, Ruins in the Distance, Peking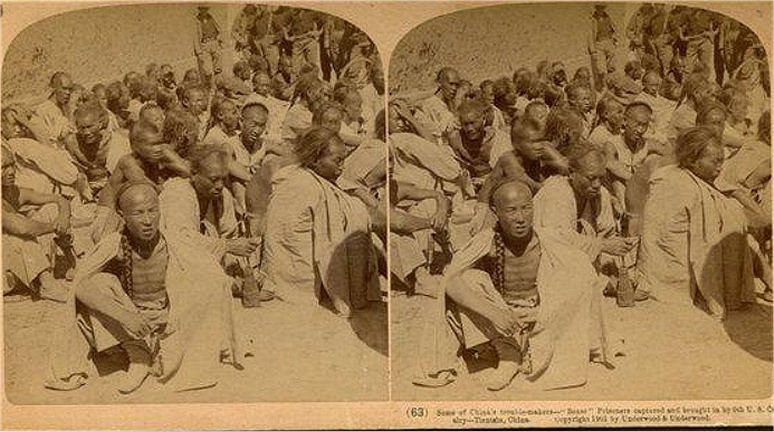 Some of China's Boxer Prisoners -- Trouble Makers ~ Captured and brought in by US Cavalry ~ Tientain 1901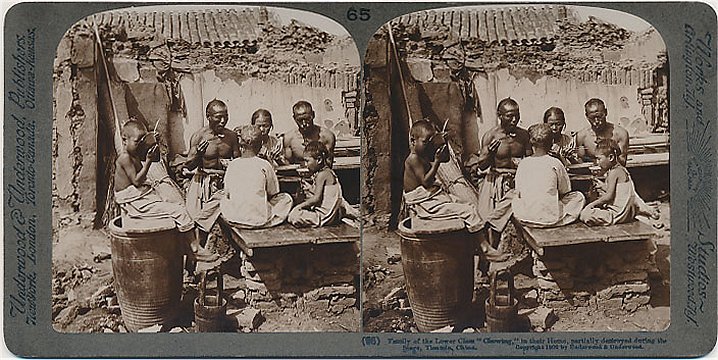 Family of the Lower Cass in their Home, partially destroyed during the Siege ~ Tientsin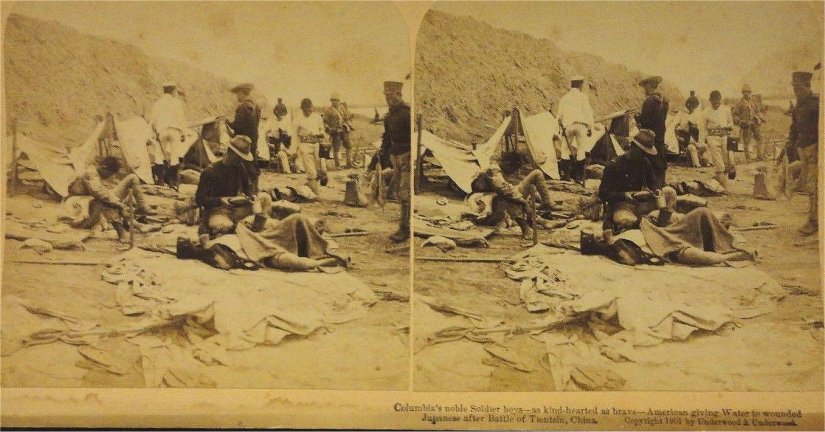 Columbia's noble Soldier boys -- as kind-hearted as brave --
Americans giving Water to wounded Japanese after Battle of Tientsin



Rolling the Heavy Artillery on the Wall at Peking.



Seiks bombarding Chinese position with 12-lb. English Naval Gun -- Arsenal in distance already taken -- Battle of Tientsin.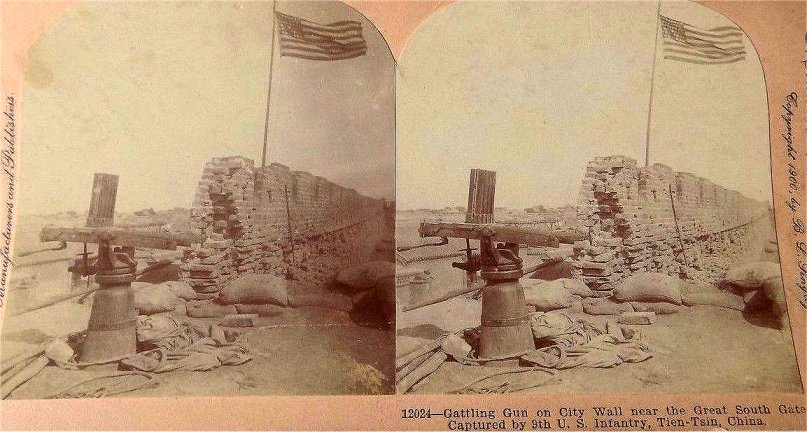 Gattling Gun on City Wall near the Great South Gate Captured by 9th U. S. Infantry, Tien-Tsin.



The Pei Ho River and the boats at Tientsin Bund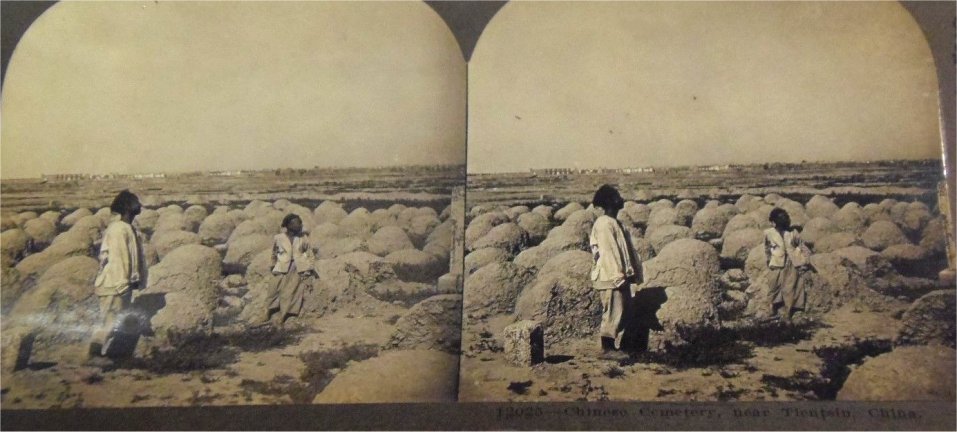 Chinese Cemetery Near Tientsin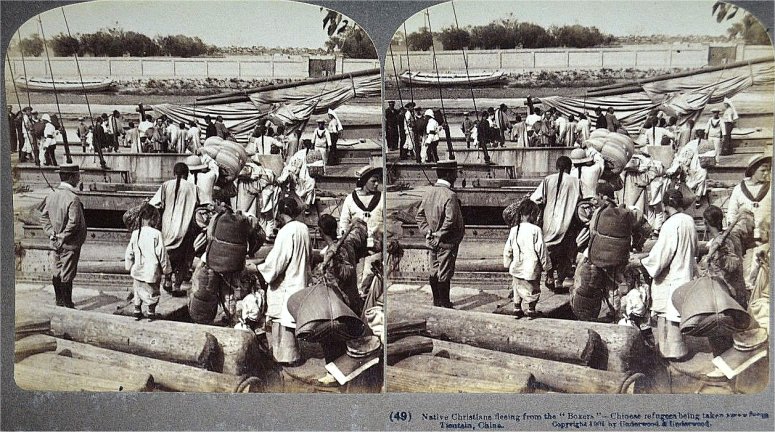 Native Christians fleeing from the "Boxers" -- Chinese refugees being taken away from Tientsin.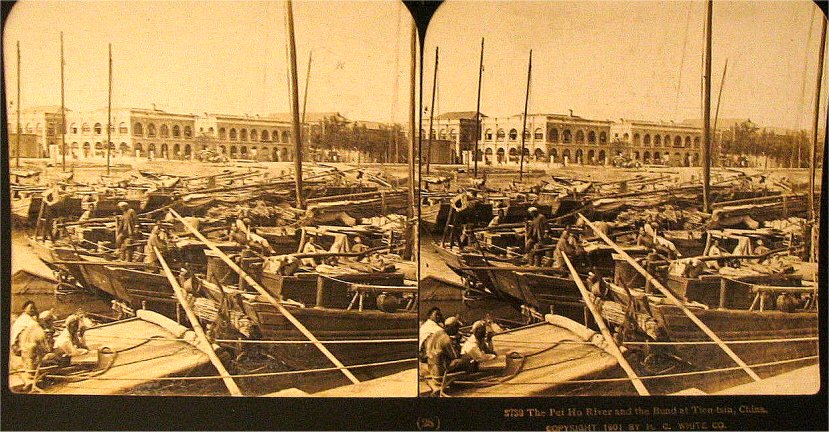 The Pei-Ho River and the Bund at Tientsin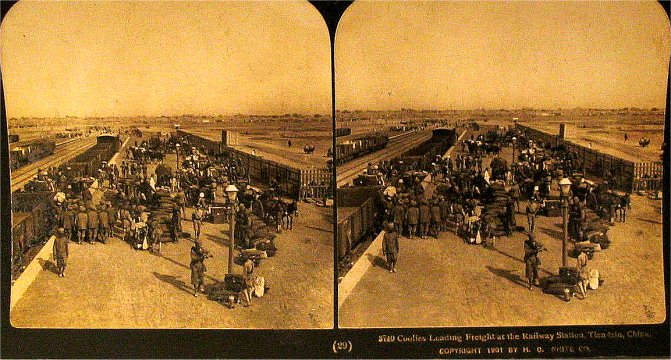 Coolies Loading Freight at the Railway Station Tien Tsin.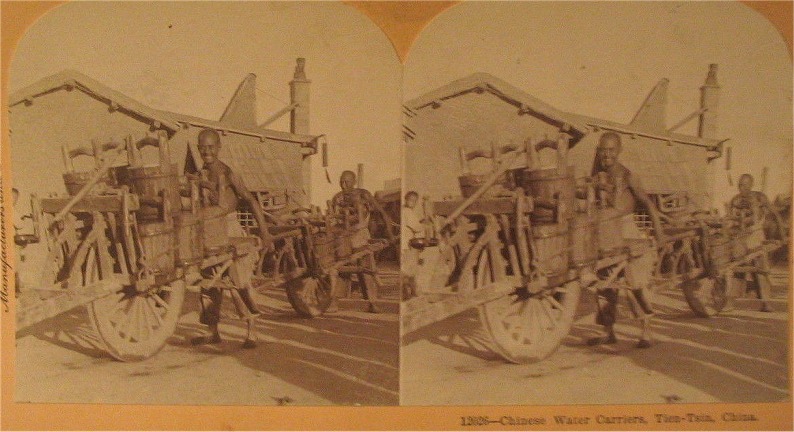 Chinese Water Carriers, Tien-Tsin.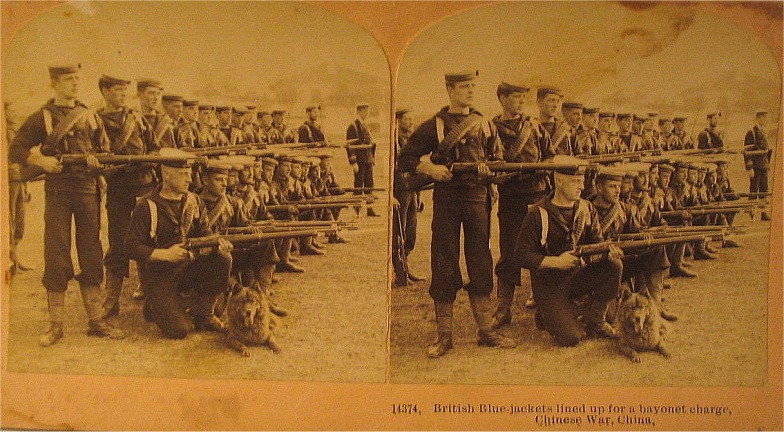 British Blue-Jackets lined up for a bayonet charge, Chinese War.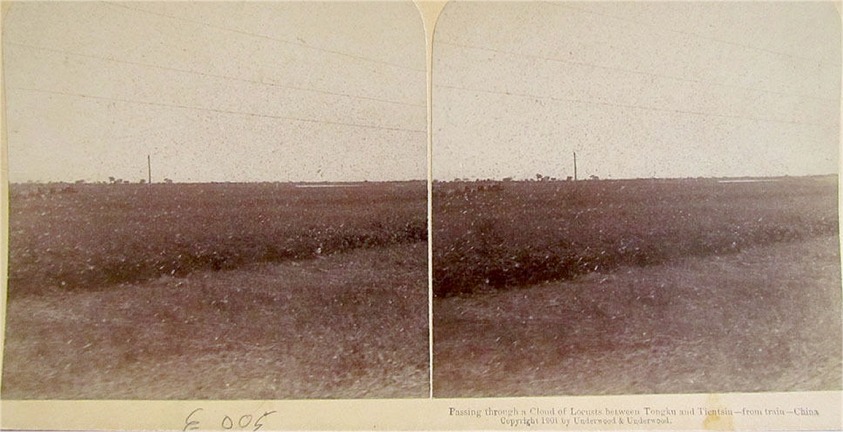 Passing through a Cloud of Locusts between Tongku and Tientsin -- from train ~ 1901



Pavilion at the Imperial Villa, Tien-tsin ~ 1902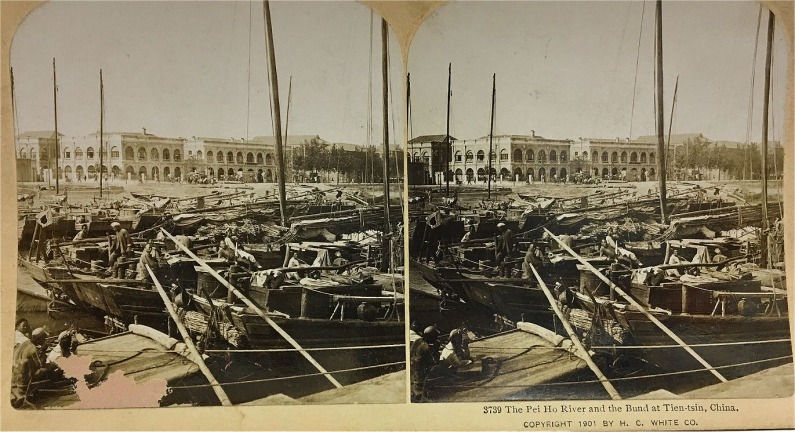 The Pei Ho River and the Bund at Tien-tsin ~ 1901


18



Ancient China In Three Dimension