Ancient China in 3D: Gallery Eighty


Japanese in a captured Russian fort -- showing a broken Russian gun -- siege of Port Arthur.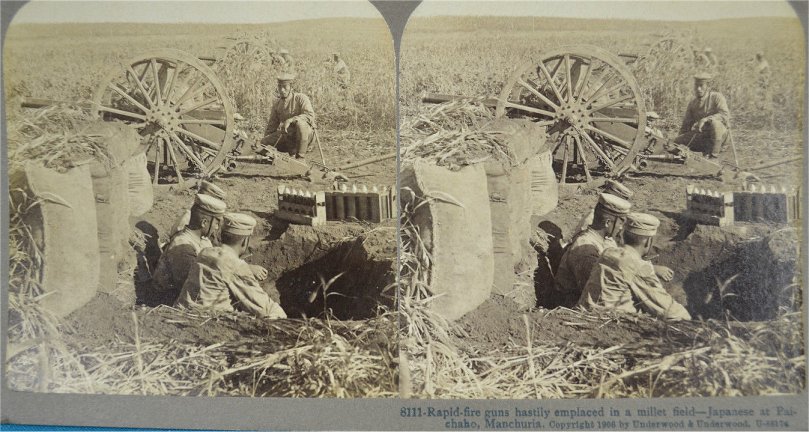 Rapid-fire guns hastily emplaced in a millet field -- Japanese at Paichaho, Manchuria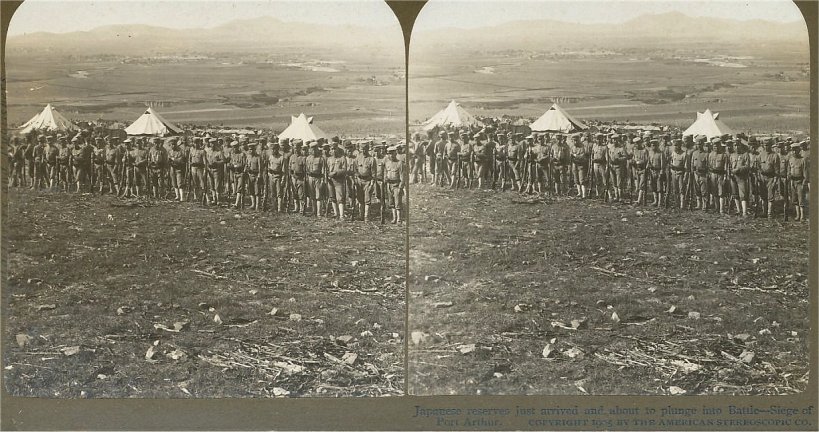 Japanese reserves just arrived and about to plunge into Battle -- Siege of Port Arthur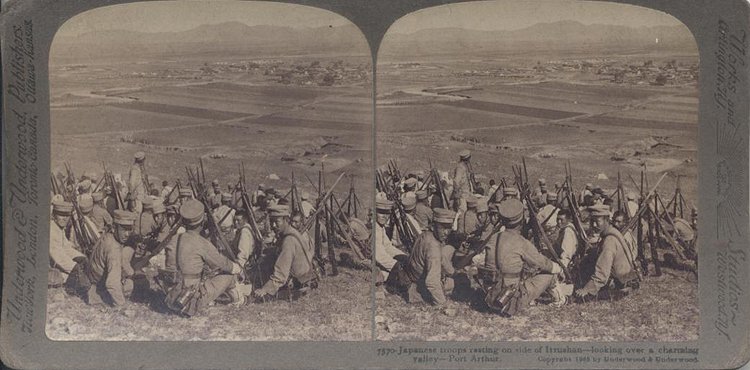 Japanese troops resting on side of Itzushan -- looking over a charming valley -- Port Arthur



Japanese soldiers on the Wall at south Gate immediately after the City was taken, Tietsin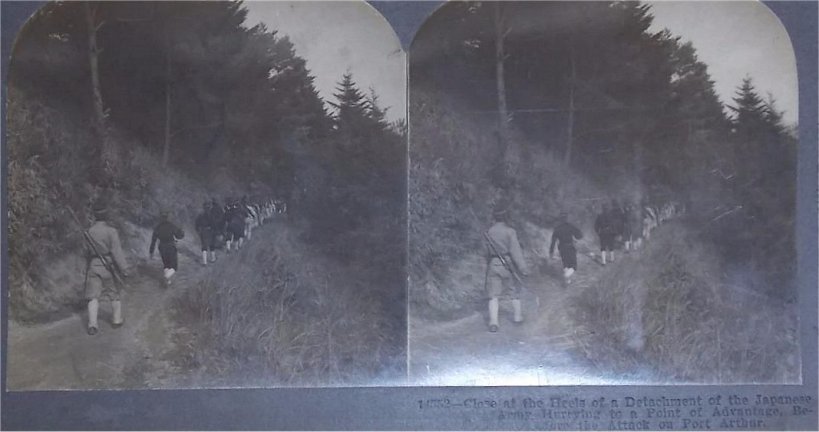 Close at the Heels of a Detachment of the Japanese Army.
Hurring to a Point of Advantage, Before the Attack on Port Arthur.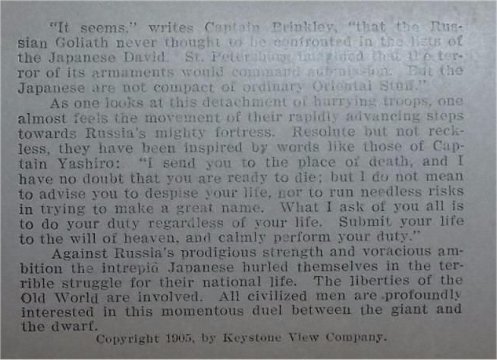 A short rest on the fighting lines -- the Japanese hillside trenches -- siege of Port Arthur.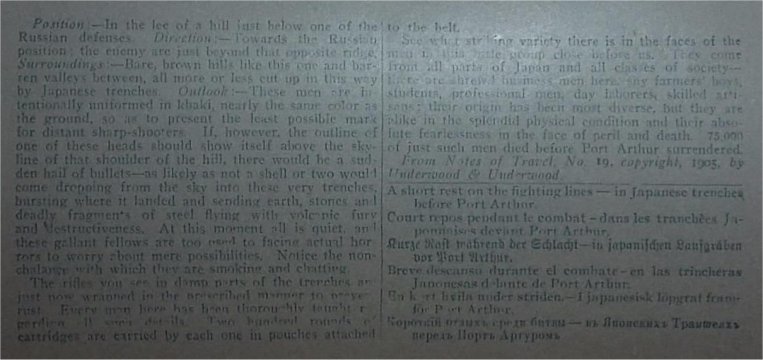 Bringing in Japanese dead and dying after a desperate charge on the forts around Port Arthur.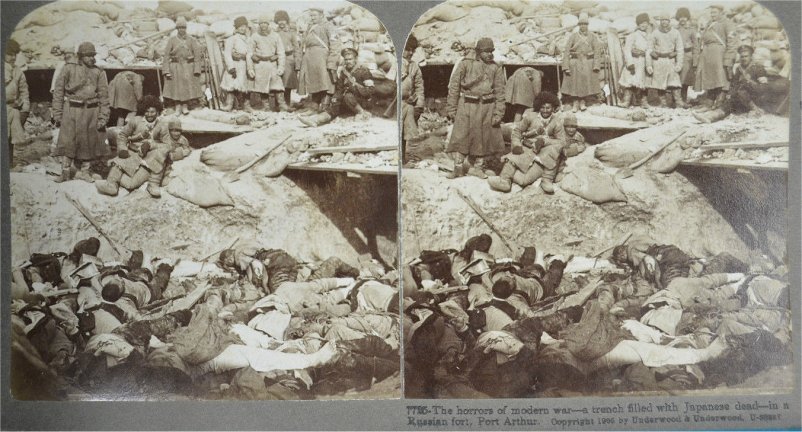 The horrors of modern war -- a trench filled with Japanese dead -- in a Russian fort, Port Arthur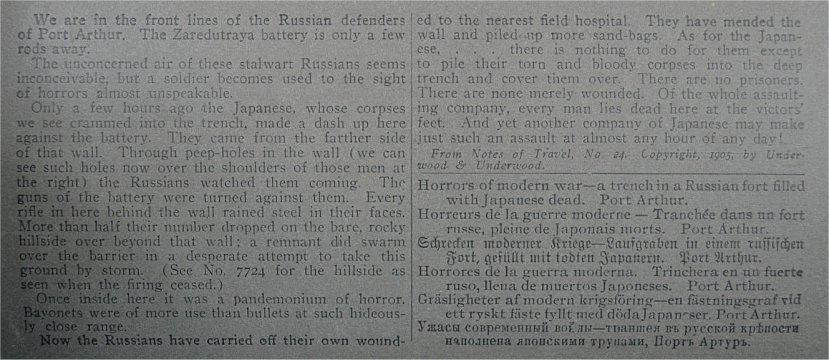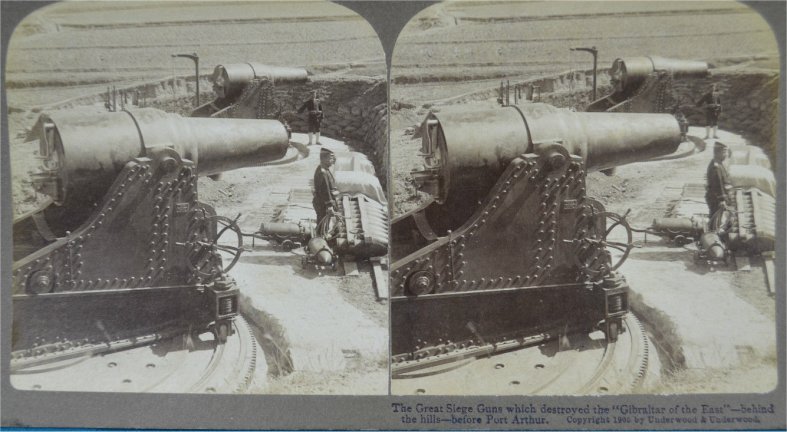 The Great Siege Guns which destroyed the "Gibraltar of the East" -- behind the hills -- before Port Arthur.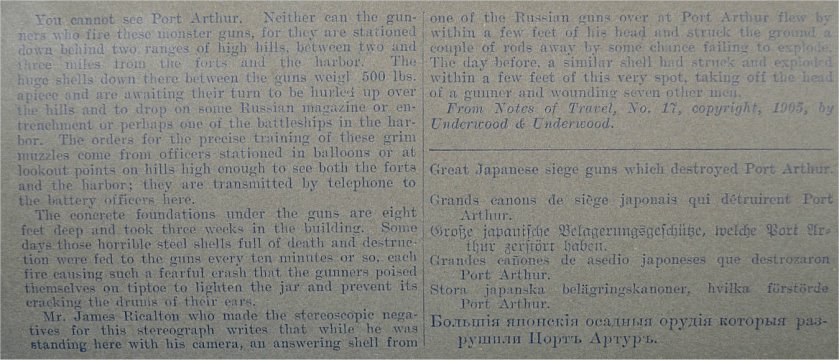 A 500-lb. death-ladened shell from a Japanese gun, starting over the hills into Port Arthur.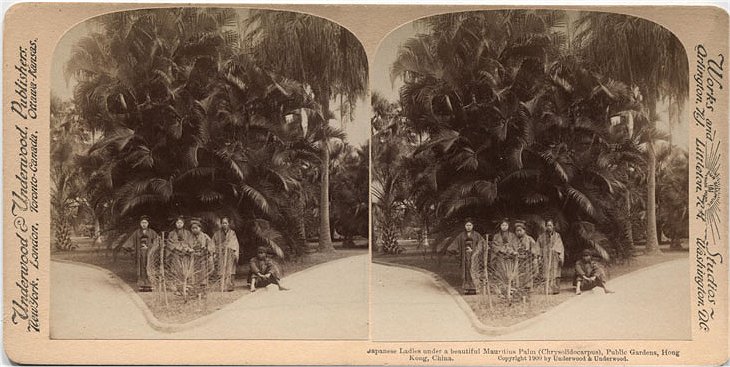 Japanese Ladies under a beautiful Mauritius Palm, Public Gardens, Hong Kong.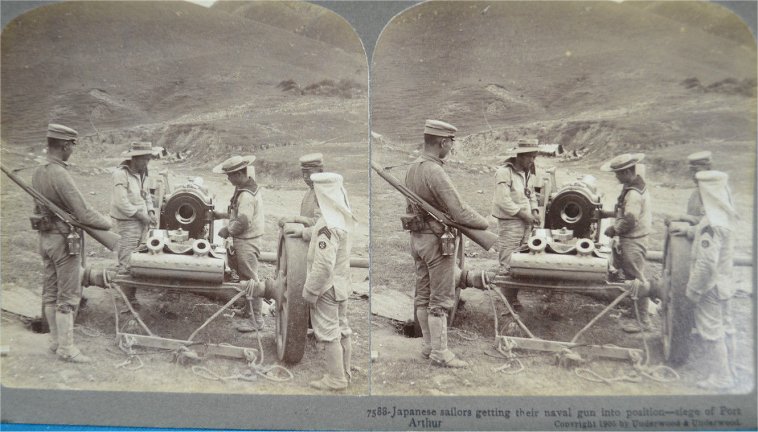 Japanese sailors getting their naval gun into position -- siege of Port Arthur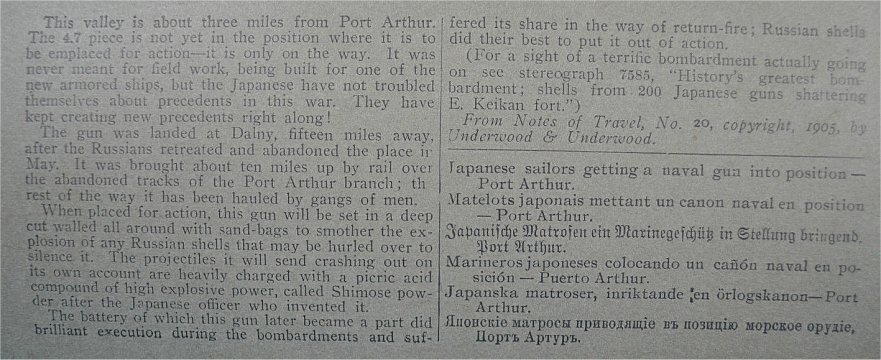 The Surrender -- Japanese sentinels relieving Russian sentinels in an outer fort -- Port Arthur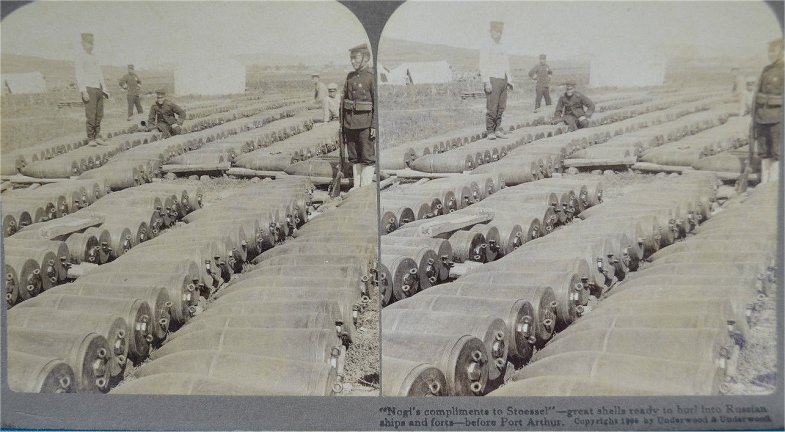 "Nogi's compliments to Stoessel!" -- great shells ready to hurl into Russian ships and forts -- before Port Arthur.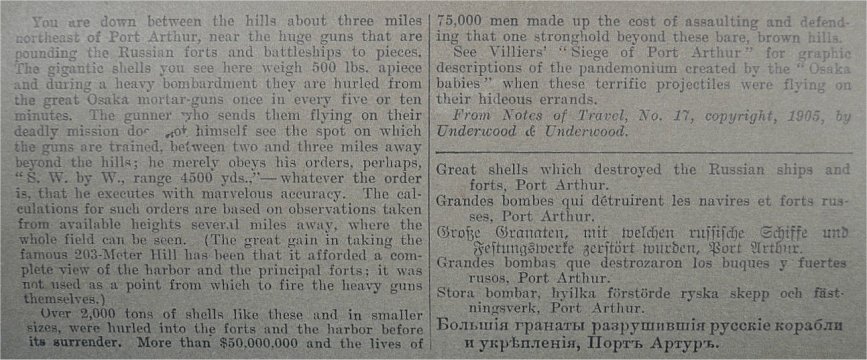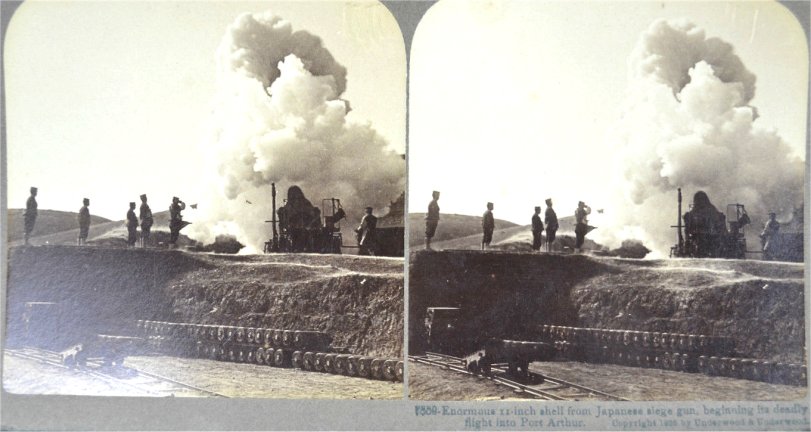 Enormous 11-inch shell from Japanese siege gun, beginning the deadly flight into Port Arthur.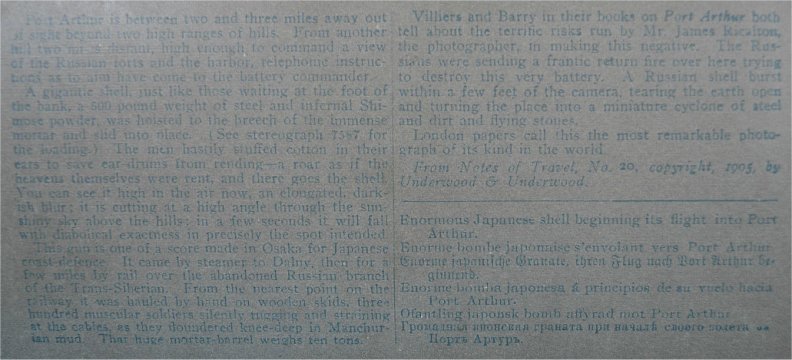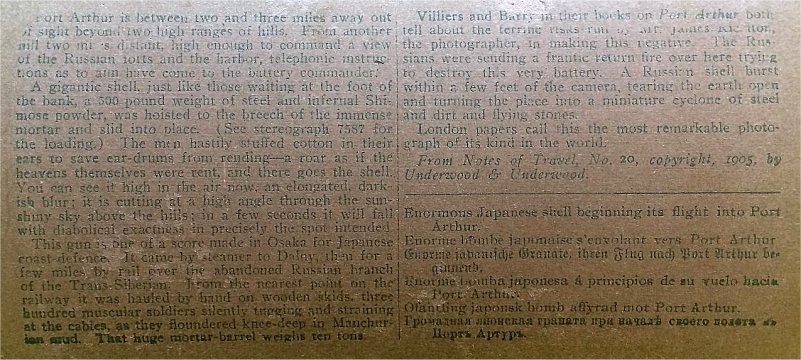 Japanese skirmishers seeking cover -- advancing on the great fortress -- Port Arthur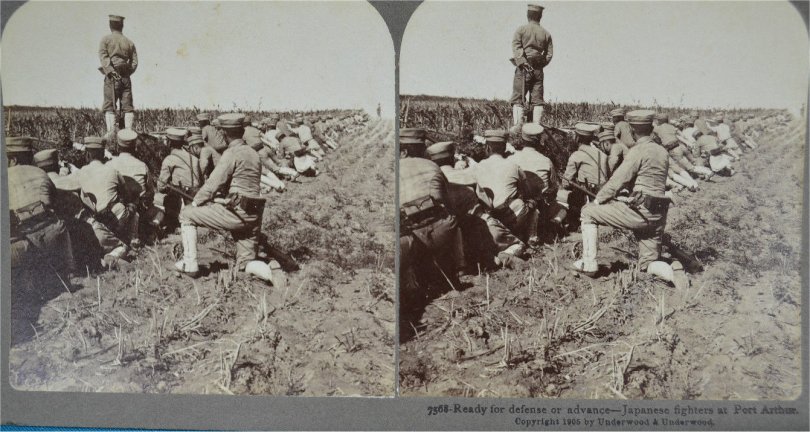 Ready for defense or advance -- Japanese fighters at Port Arthur.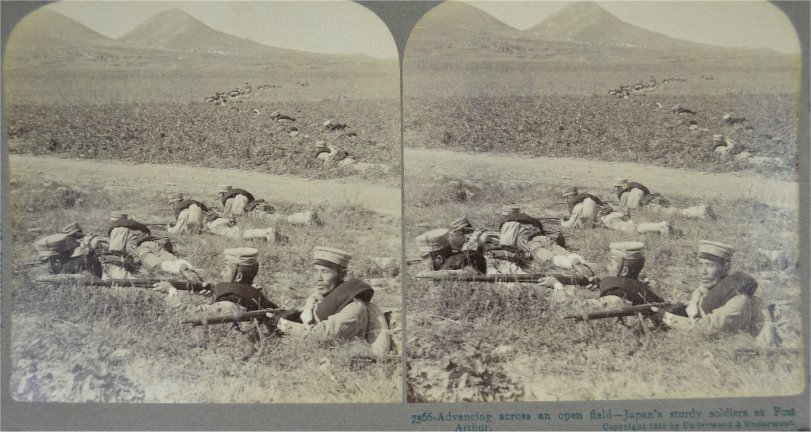 Advancing across an open field -- Japan's sturdy soldiers at Port Arthur.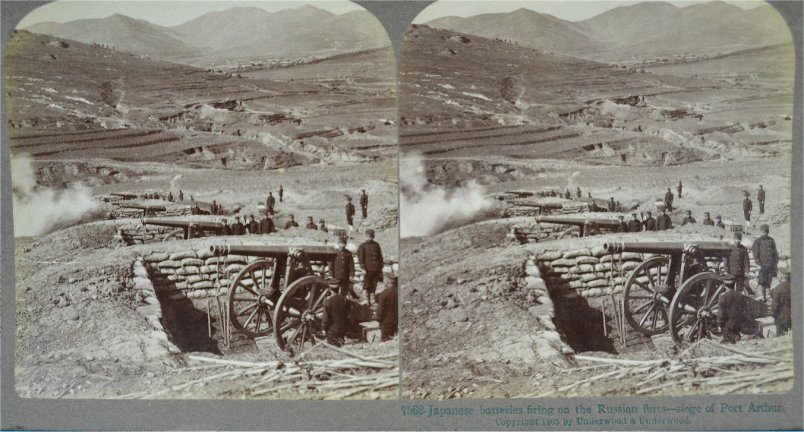 Japanese batteries firing on the Russian forts -- siege of Port Arthur.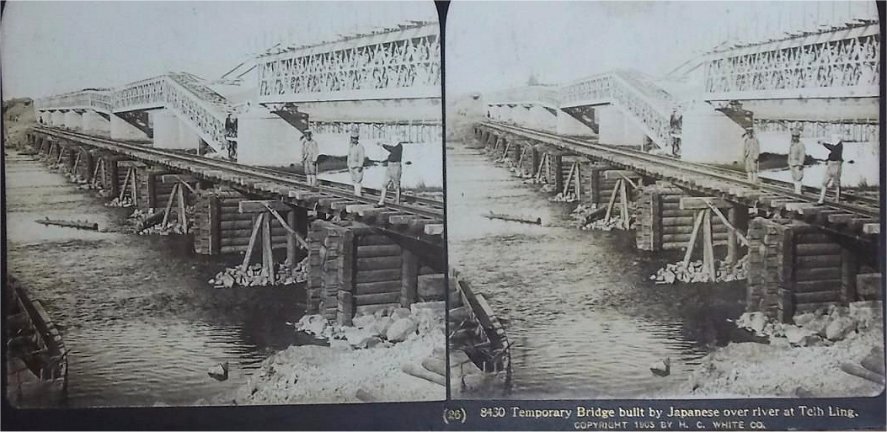 Temporary Bridge built by Japanese over river at Teih Ling - 1903


22



BACK TO THE MAIN
3D CHINA CONTENTS PAGE
2000 3d Stereoviews ~ Many in Two Sizes and Colour -- With Captions and Full Notes
www.hillmanweb.com/3dchina


Older Original Contents Pages: CHINA 3-D CONTENTS I :: CHINA 3-D CONTENTS II
BACK TO HILLMAN MAIN SITE CONTENTS
All Original Work and Photo Restoration ©1996/2020
William Hillman: hillmans@wcgwave.ca
Faculty of Education Professor (Retired)
Brandon University :: Brandon, Manitoba









---