Ancient China in 3D: Gallery Gallery Seventy-Nine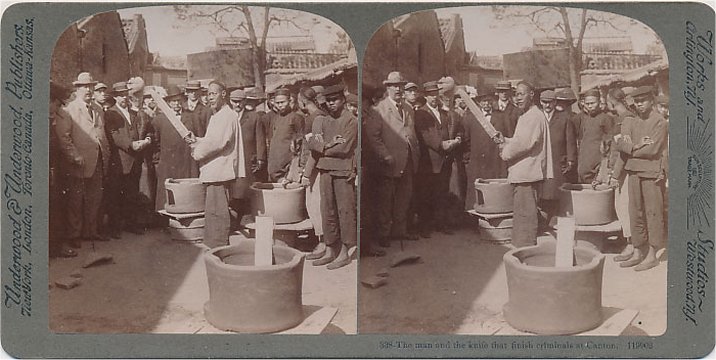 The man and the knife that finish criminals at Canton.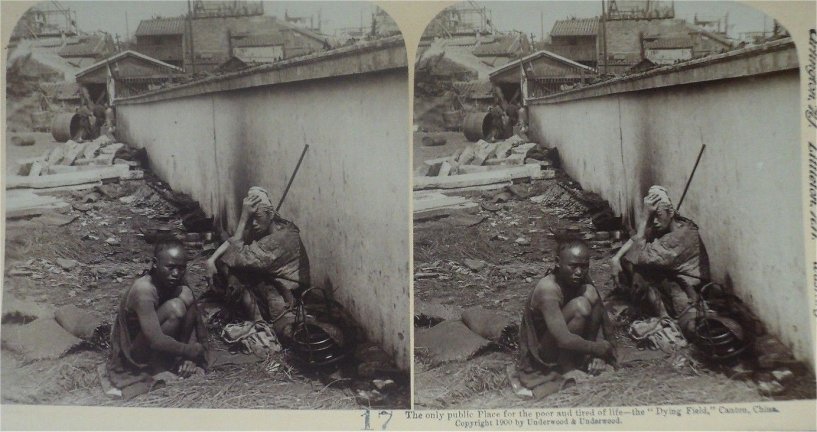 The only public Place for the poor and tired of life -- the "Dying Field," Canton.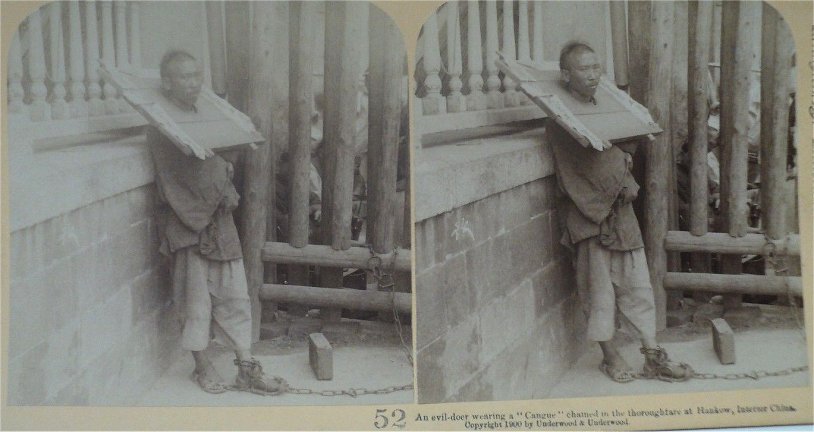 An evil-doer wearing "Cangue" chained in the thoroughfare at Hankow, Interior China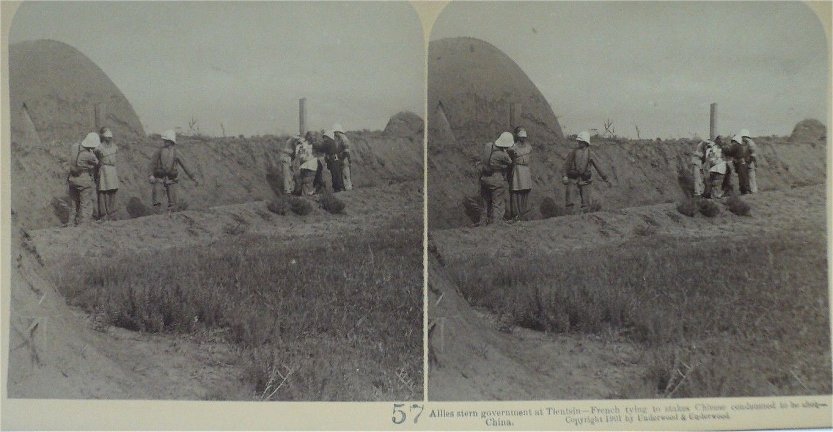 Allies stern government at Tientsin -- French tying to stakes Chinese condemned to be shot.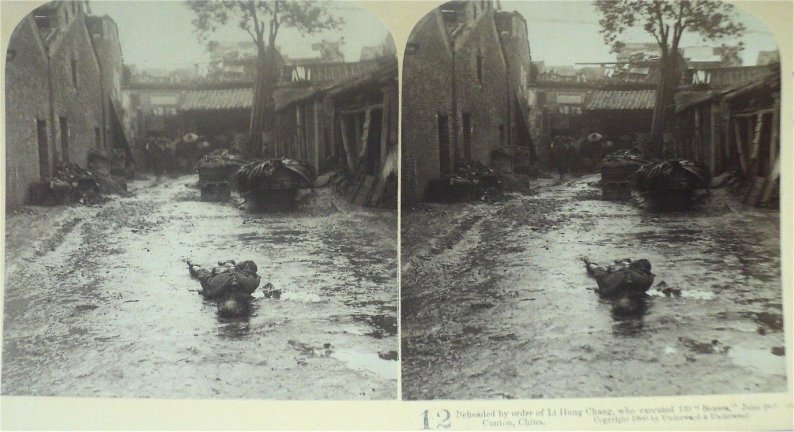 Beheaded by order of Li Hung Chang, who executed 130 "Boxers" -- Boxer Rebellion, Canton



Criminal kneeling over his own grave -- Japanese Executioner beheading a condemned Chinese Tientin.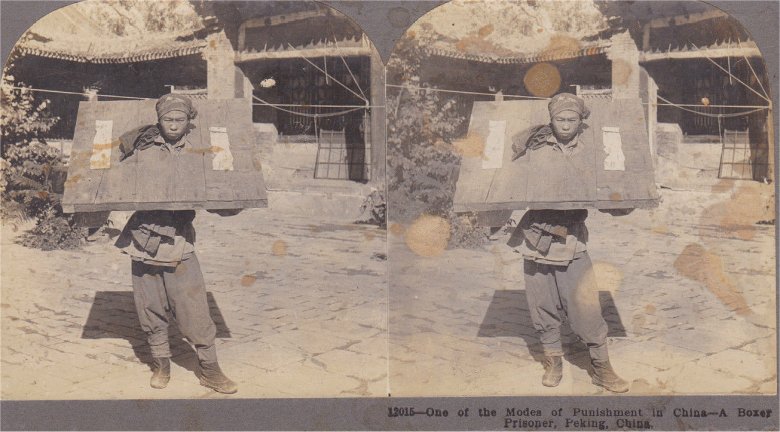 One of the Modes of Punishment in China -- A Boxer Prisoner ~ Peking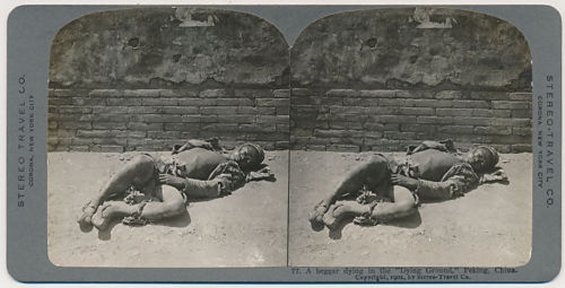 A beggar dying in the "Dying Ground," ~ Peking



7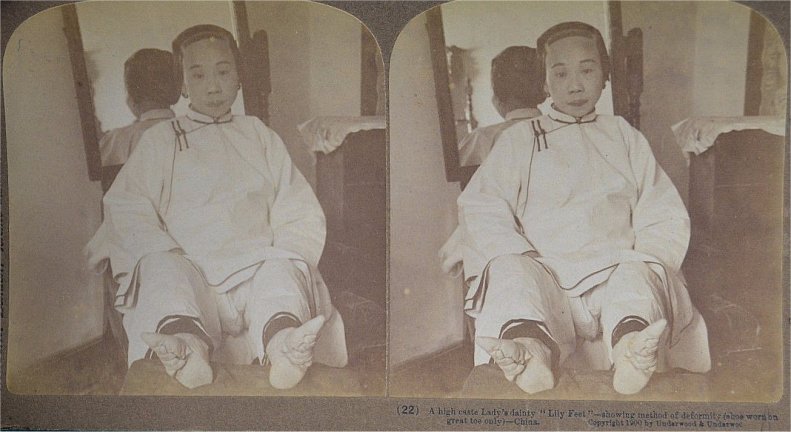 A high caste Lady's dainty "Lily Feet" -- showing method of deformity (shoe worn on great toe only) ~ 1900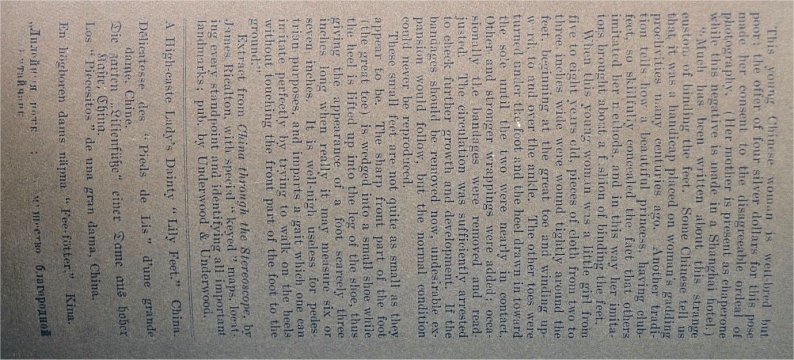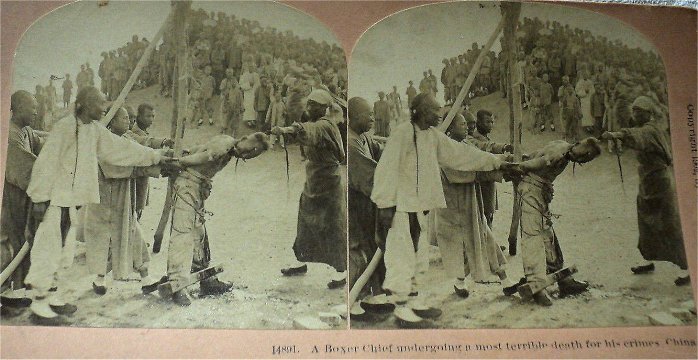 A Boxer Chief undergoing a most terrible death for his crimes.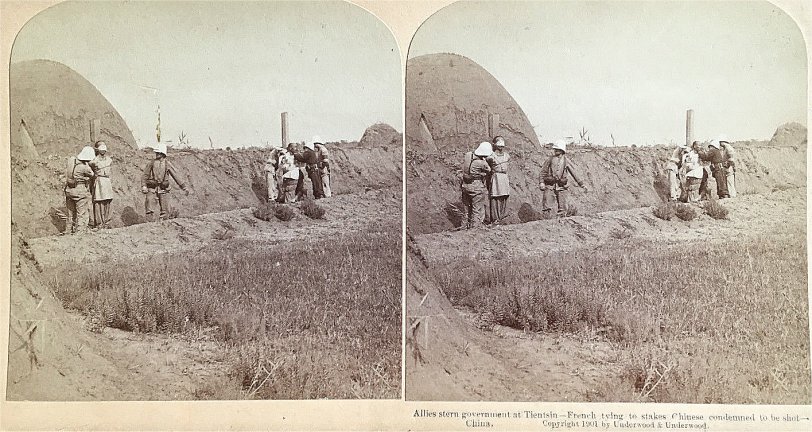 Allies stern government at Tientsin -- French tying to stakes Chinese condemned to be shot ~ 1901



Boxer Bandits in the Stocks




Ancient China In Three Dimension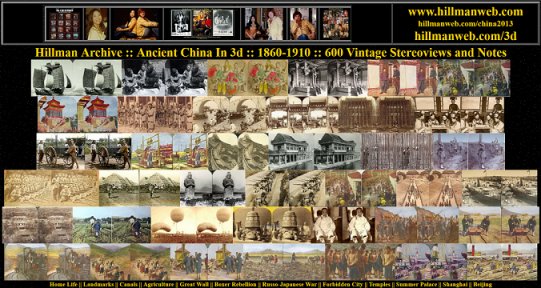 BACK TO
CHINA 3-D CONTENTS I
CHINA 3-D CONTENTS II
..
Part of the
Hillman Eclectic Studio
Hillman Brandon University EduTech Research Project
All Original Work : Image Restoration ©2011/2016
William Hillman
Assistant Professor (Retired)
Brandon University