Ancient China in 3D: Gallery Eighty-One

JAPANESE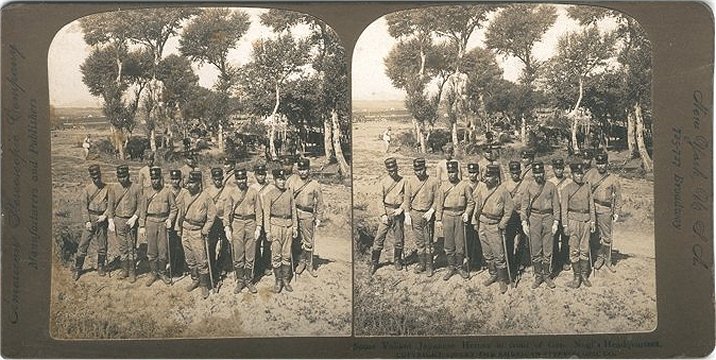 Japanese Troops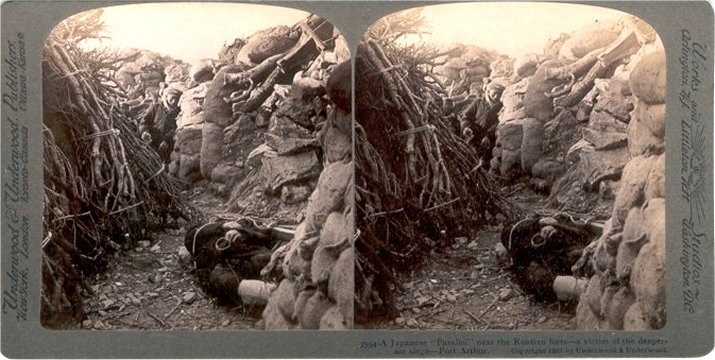 Japanese "Parallel" near the Russian forts -- a victim of the desperate siege -- Port Arthur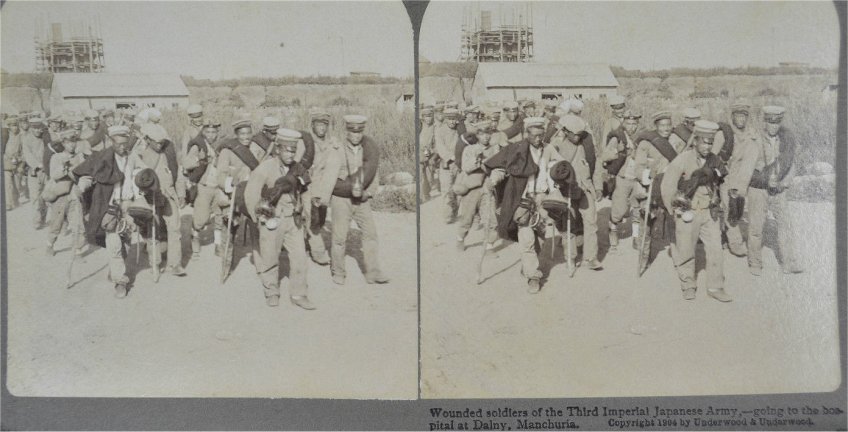 Wounded soldiers of the Third Imperial Japanese Army, -- going to the hospital at Dalny, Manchuria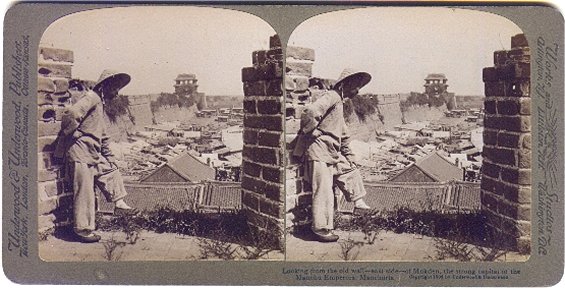 Looking from the old wall -- east side -- of Mukden,
the strong capital of Mancho Emperors, Manchuria.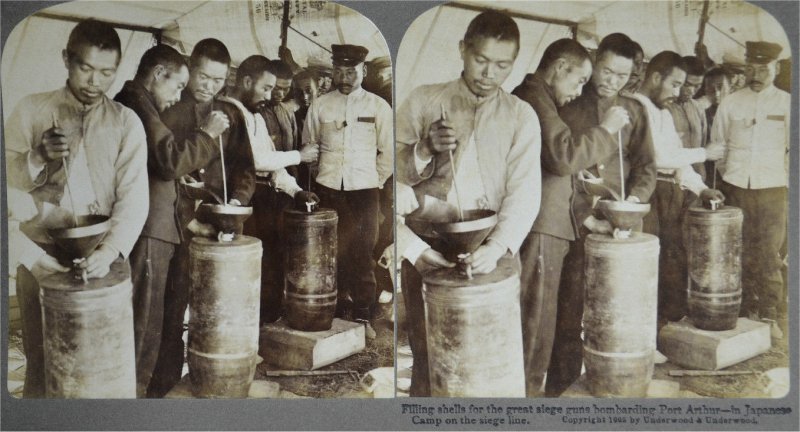 Filling shells for the great siege guns bombarding Port Arthur -- In Japanese Camp on the siege line.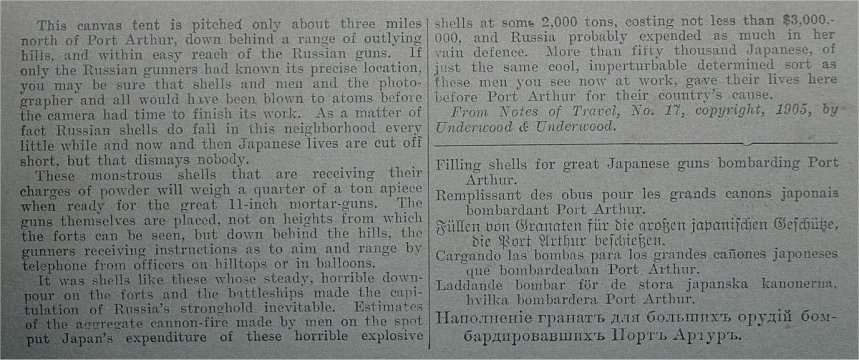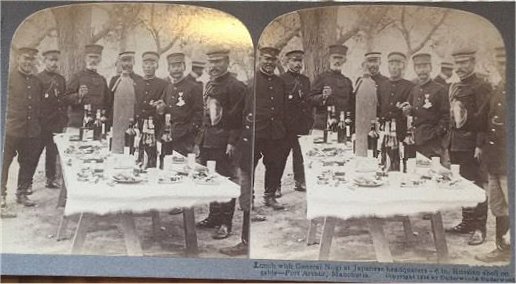 Lunch with General Nogi at Japanese headquarters -- before Port Arthur



Rapid-fire guns hastily emplaced in a millet field -- Japanese at Paichaho, Manchuria.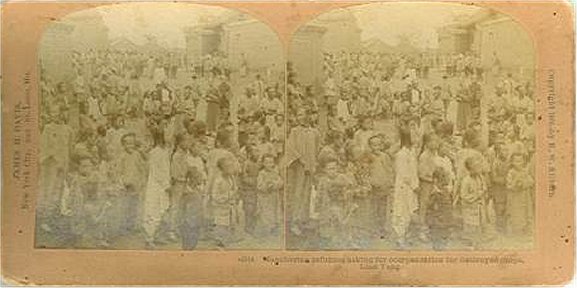 Manchurian Refugees Asking For Compensation -- Liao Yang



A mile of Chinese Mule Carts waiting their turn, Dalny, Manchuria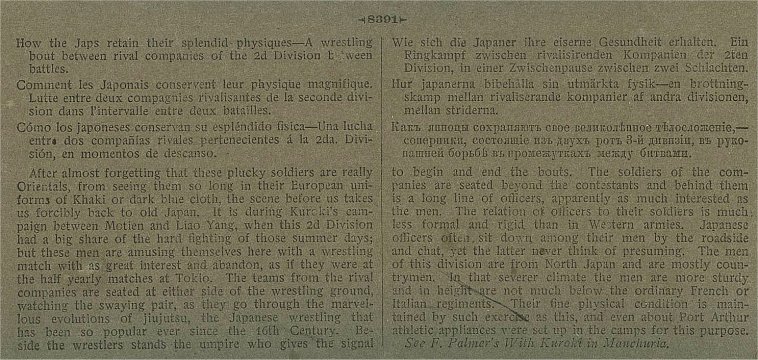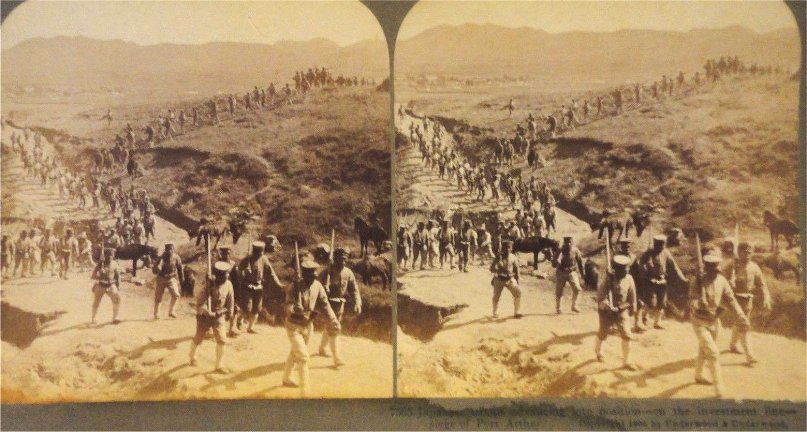 Japanese Troops Advancing ~ Port Arthur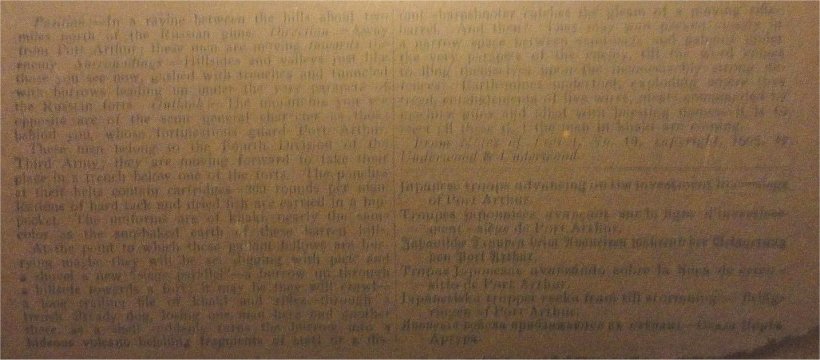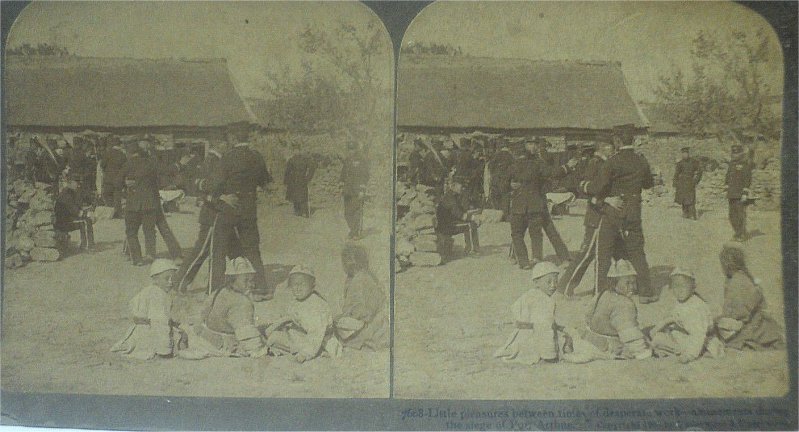 Little pleasures between times of desperate work ~ troops dancing during the siege of Port Arthur.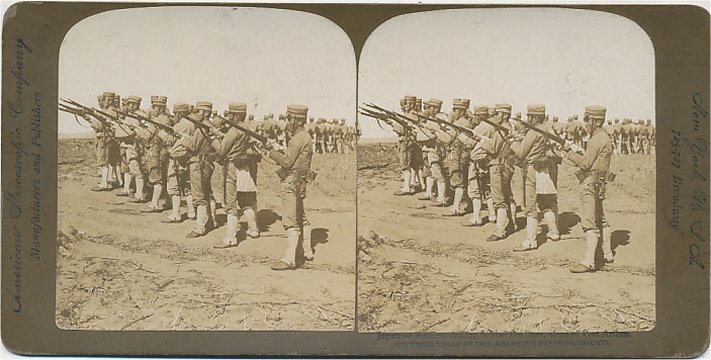 Japanese Soldiers Drilling ~ Port Arthur



Ready for defense or advance -- Japanese fighters at Port Arthur.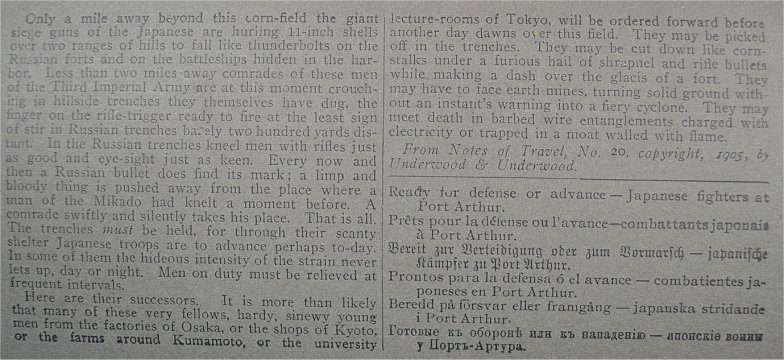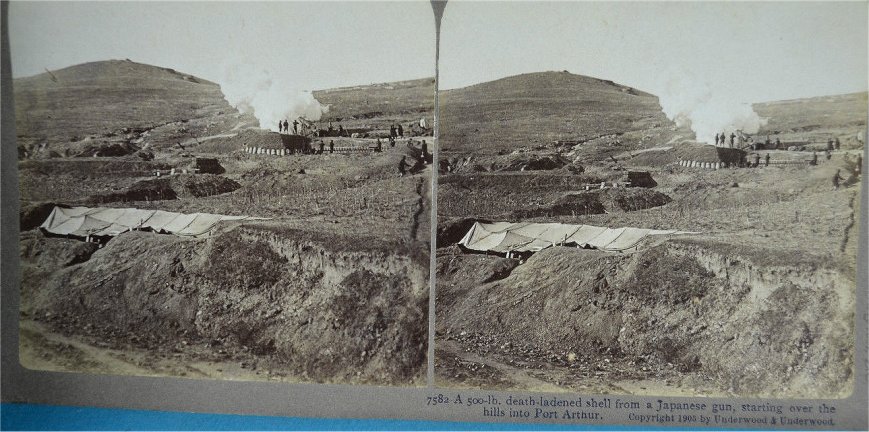 A 500-lb. death-ladened shell from a Japanese gun, starting over the hills into Port Arthur.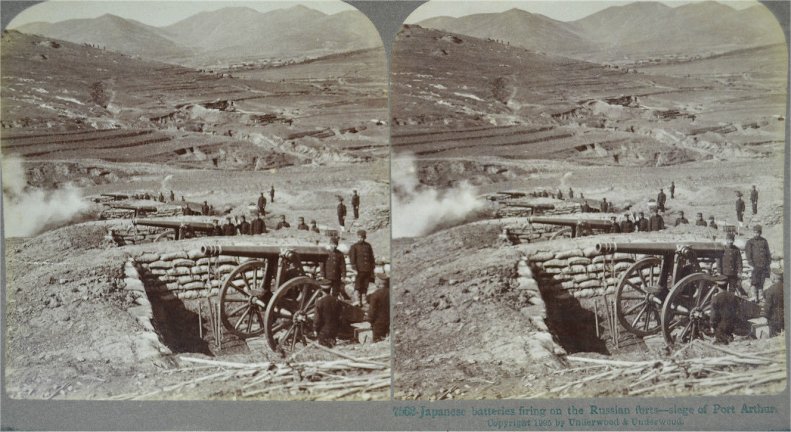 Japanese batteries firing on the Russian forts -- siege of Port Arthur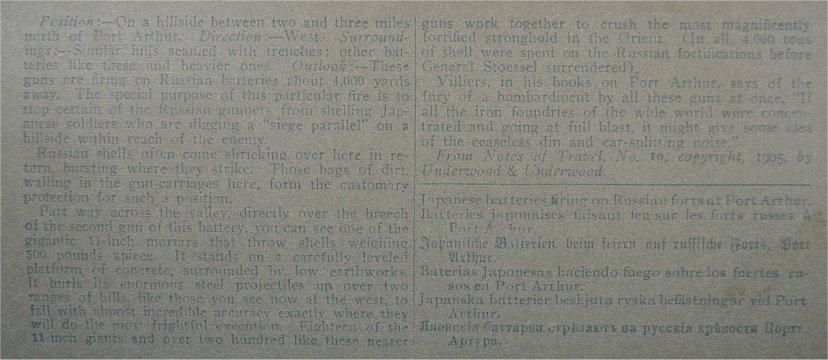 "Nogi's compliments to Stoessel" -- great shells ready to hurl into Russian ships and forts -- before Port Arthur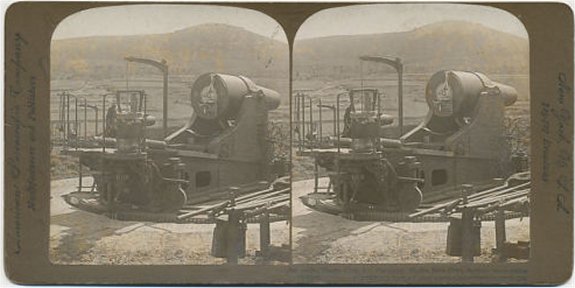 Siege Gun at Port Arthur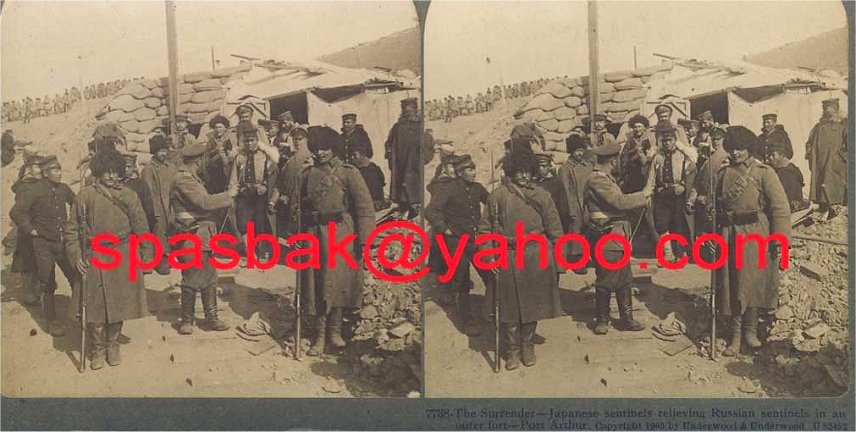 The Surrender -- Japanese sentinels relieving Russian sentinels in an outer fort ~ Port Arthur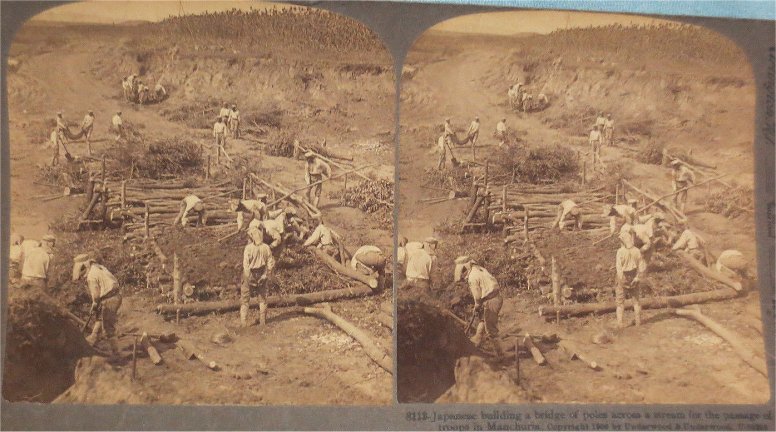 Japanese building a bridge of poles across a stream for the passage of troops in Manchuria.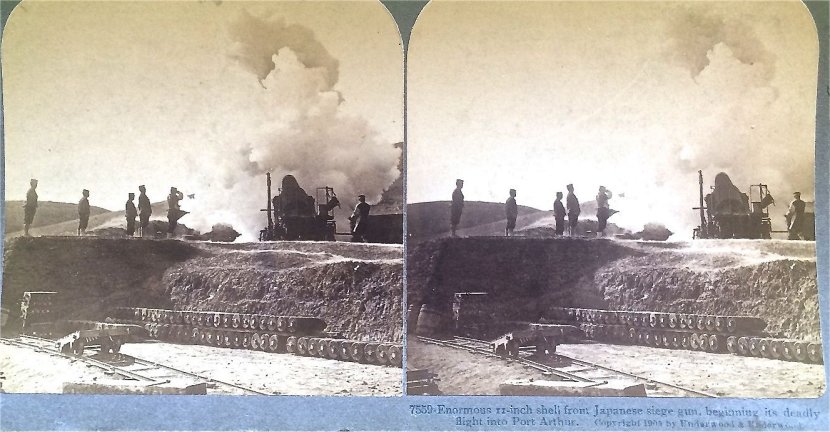 Enormous 11-inch shell from Japanese siege gun, beginning its deadly flight into Port Arthur.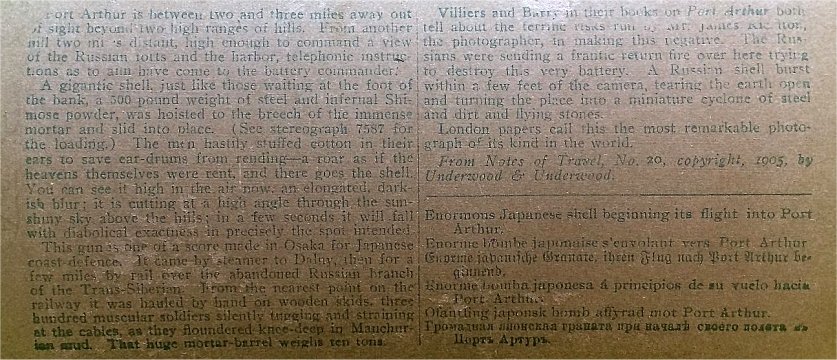 The horrors of modern war -- a trench in a Russian fort filled with Japanese dead ~ Port Arthur.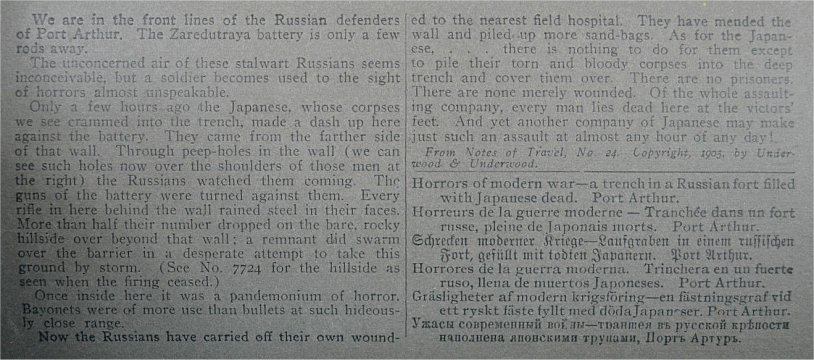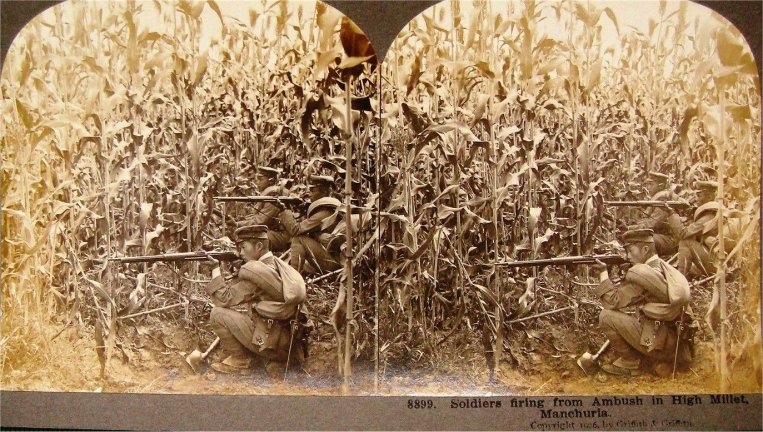 Soldiers firing from Ambush in High Millet ~ Manchuria


24



BACK TO THE MAIN
3D CHINA CONTENTS PAGE
2000 3d Stereoviews ~ Many in Two Sizes and Colour -- With Captions and Full Notes
www.hillmanweb.com/3dchina


Older Original Contents Pages: CHINA 3-D CONTENTS I :: CHINA 3-D CONTENTS II
BACK TO HILLMAN MAIN SITE CONTENTS
All Original Work and Photo Restoration ©1996/2020
William Hillman: hillmans@wcgwave.ca
Faculty of Education Professor (Retired)
Brandon University :: Brandon, Manitoba





---