Ancient China in 3D: Gallery Eighty-Four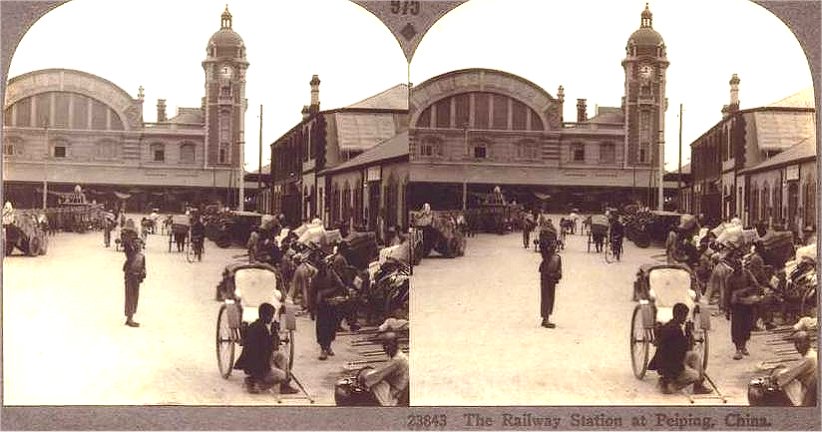 The Railway Station at Peiping.


Bird's-eye-view of the celebrated Wall at Peking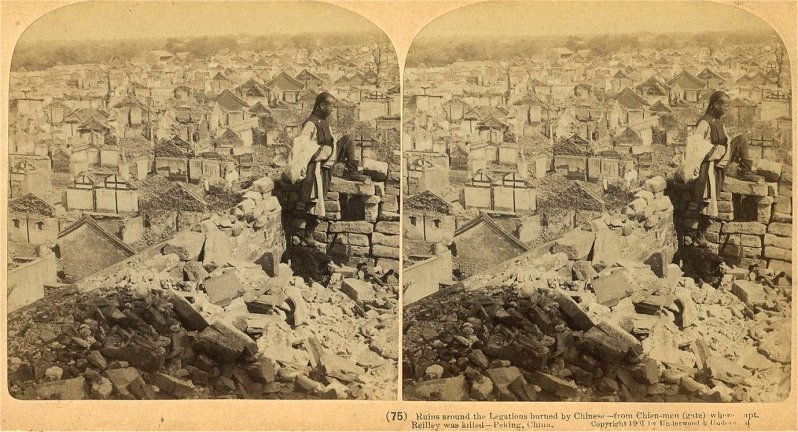 Ruins around the Legations burned by Chinese -- from Chien-Men (gate) where Capt. Reilley was killed ~ Peking



Court of the Grand Lama Temple ~ Peking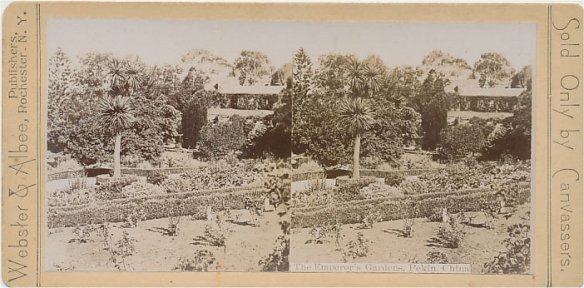 The Emperor's Garden ~ Peking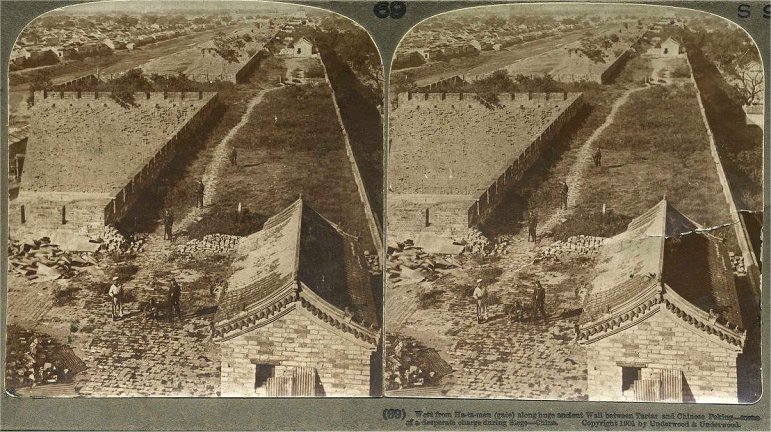 West from Ha-ta-men (gate) along huge ancient Wall between Tartar and Chinese Peking
-- scene of a desperate charge during the Siege.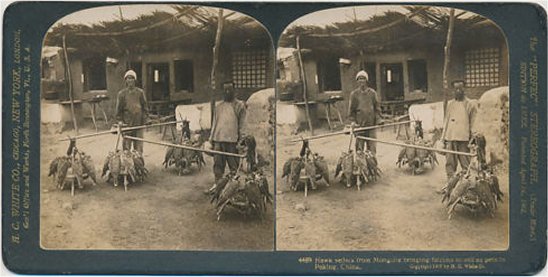 Hawk Sellers from Mongolia ~ Peking



The Old-Time Fighting Priest and a School Teacher ~ Peking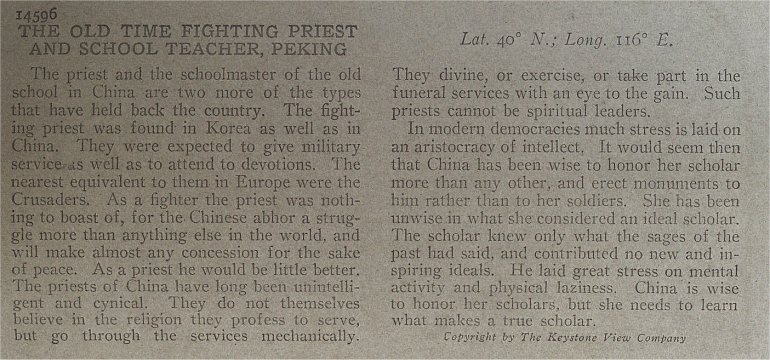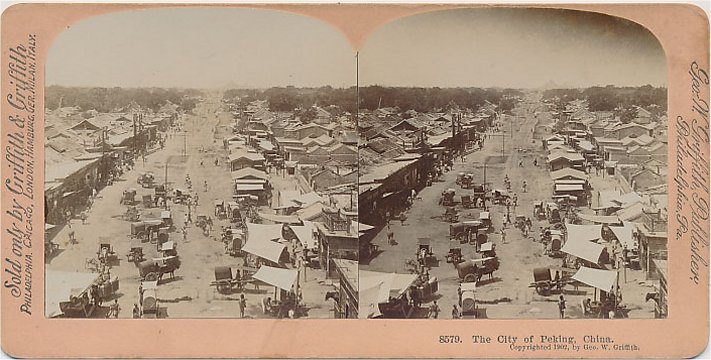 The City of Peking



Prince Su, title earned by distinguished bravery -- gave palace and provisions to besieged Legations ~ Peking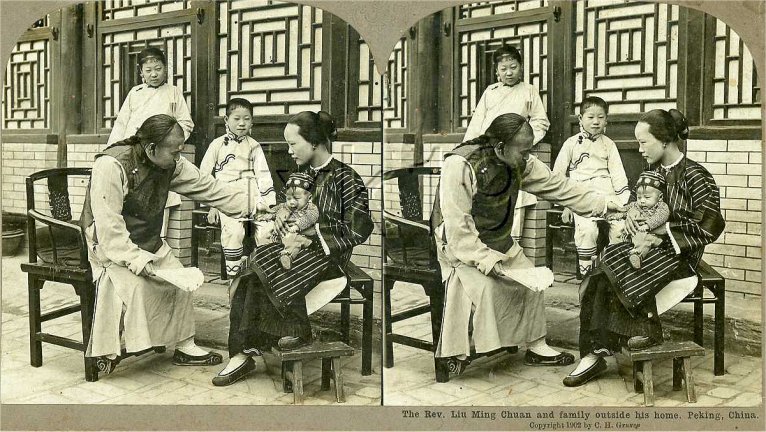 The Rev. Liu Mng Chuan and family outside his home ~ Peking



The Walls of the Sacred City ~ Peking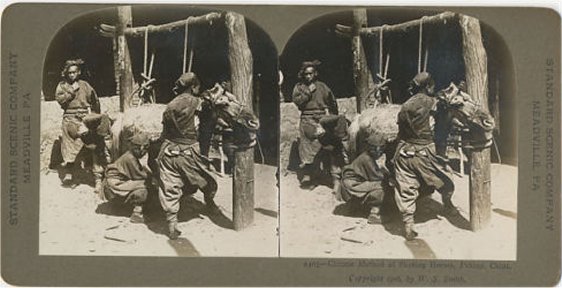 Chinese Method of Shoeing Horses ~ Peking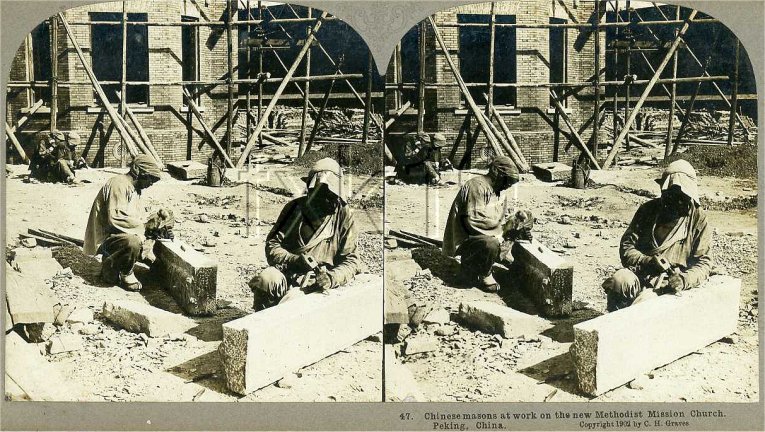 Chinese masons at work on the new Methodist Mission Church ~ Peking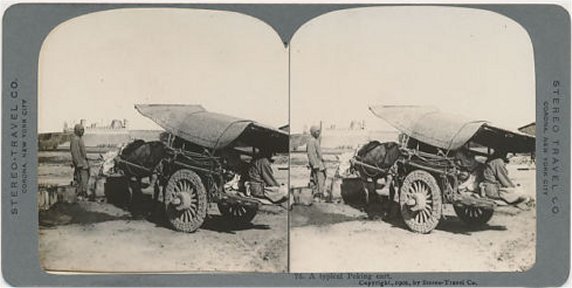 A typical Peking cart ~ Peking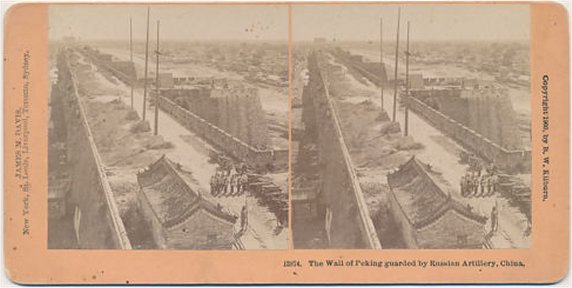 The Wall of Peking guarded by Russian Artillery ~ Peking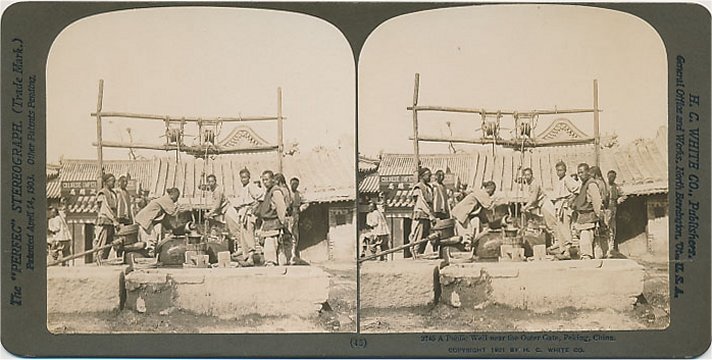 A Public Well near the Outer Gate ~ Peking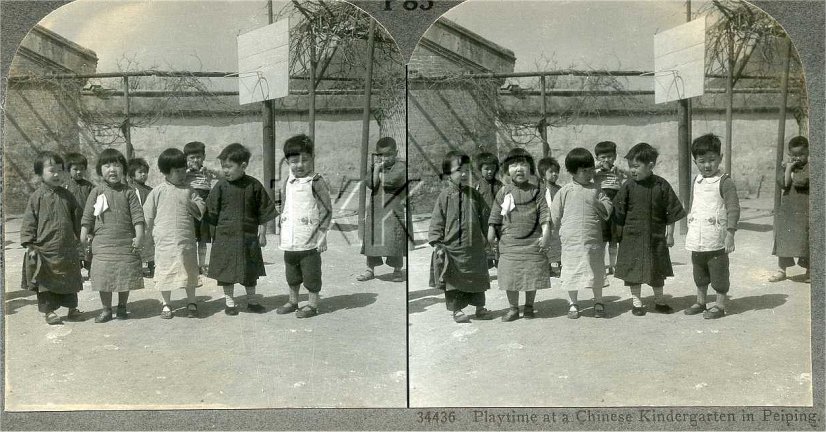 Basketball Playtime for Boys and Girls at a Chinese Kindergarten ~ Peiping.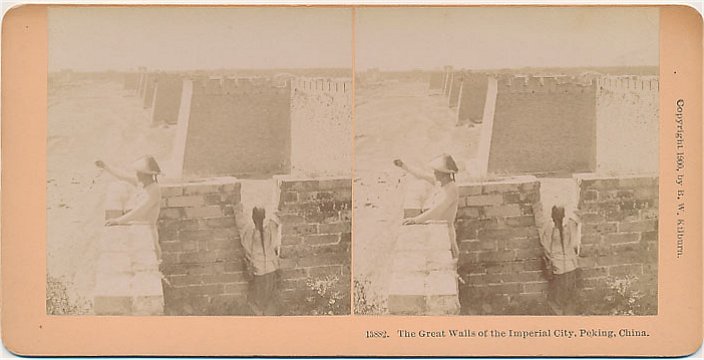 The Great Walls of the Imperial City ~ Peking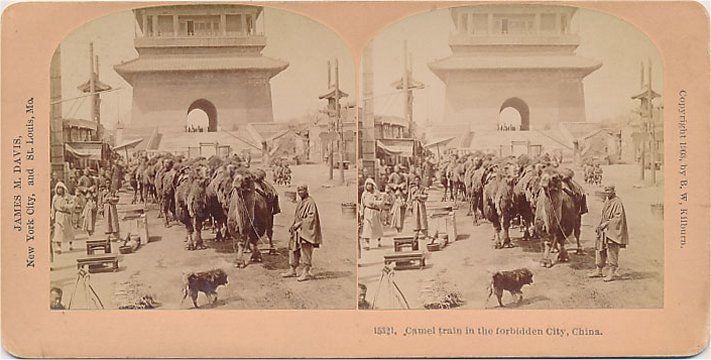 Camel train in the Forbidden City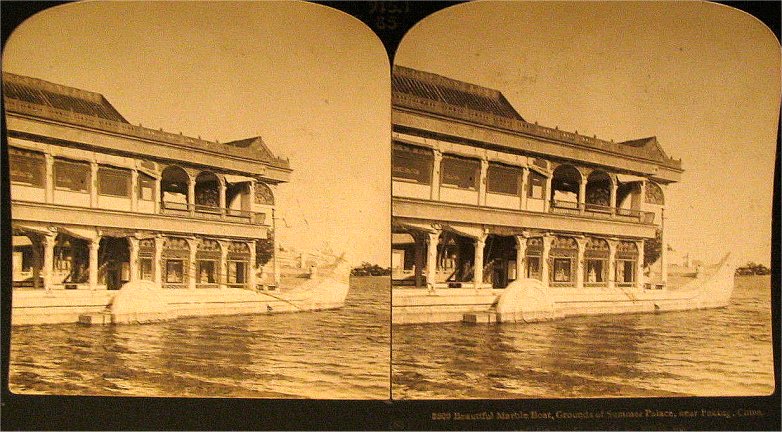 Beautiful Marble Boat Grounded at Summer Palace, Peking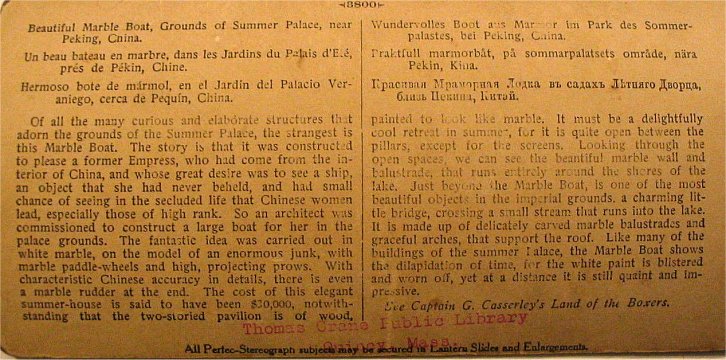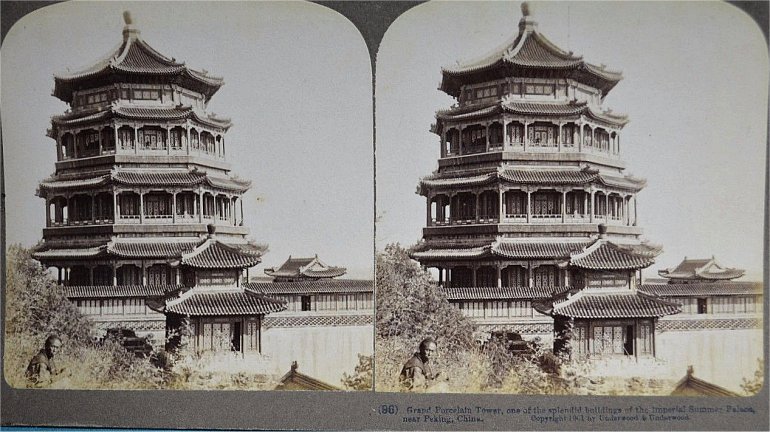 Grand Porcelain Tower, one of the splendid buildings of the Imperial Summer Palace, near Peking.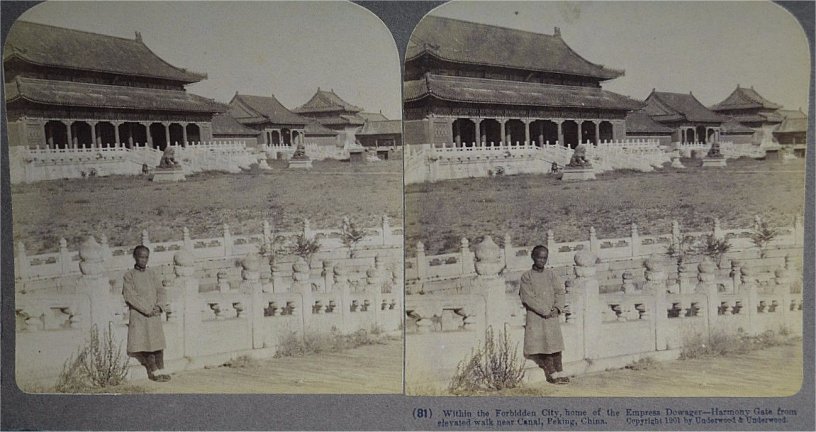 Within the Forbidden City, home of the Empress Dowager -- Harmony Gate from elevated walk near Canal, Peking.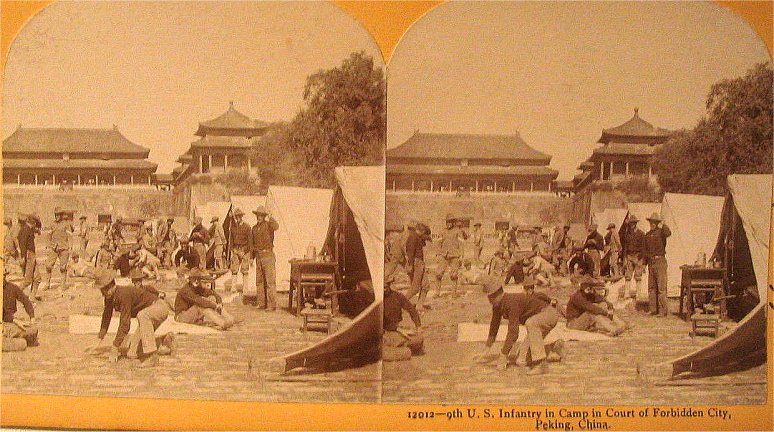 U. S. Infantry in Camp in Court of Forbidden City, Peking.





BACK TO THE MAIN
3D CHINA CONTENTS PAGE
2000 3d Stereoviews ~ Many in Two Sizes and Colour -- With Captions and Full Notes
www.hillmanweb.com/3dchina


Older Original Contents Pages: CHINA 3-D CONTENTS I :: CHINA 3-D CONTENTS II
BACK TO HILLMAN MAIN SITE CONTENTS
All Original Work and Photo Restoration ©1996/2020
William Hillman: hillmans@wcgwave.ca
Faculty of Education Professor (Retired)
Brandon University :: Brandon, Manitoba