Ancient China in 3D: Gallery Ninety-One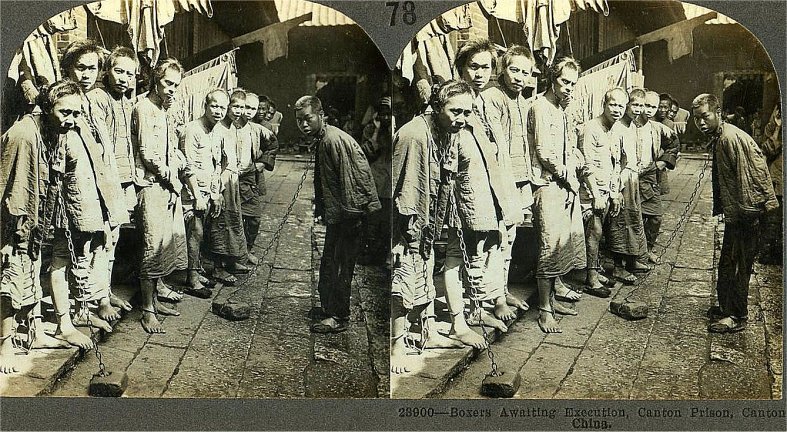 Boxers Awaiting Execution, Canton Prison, Canton.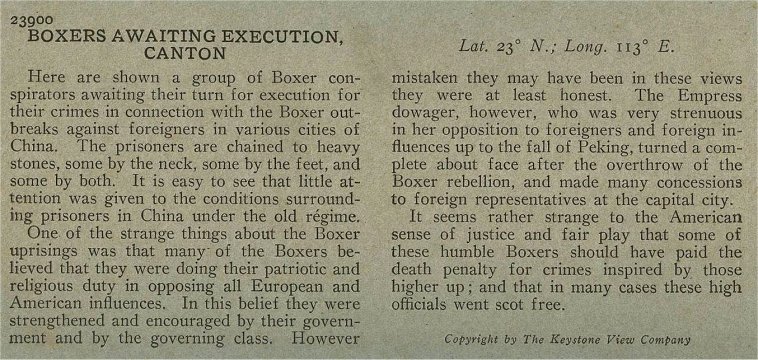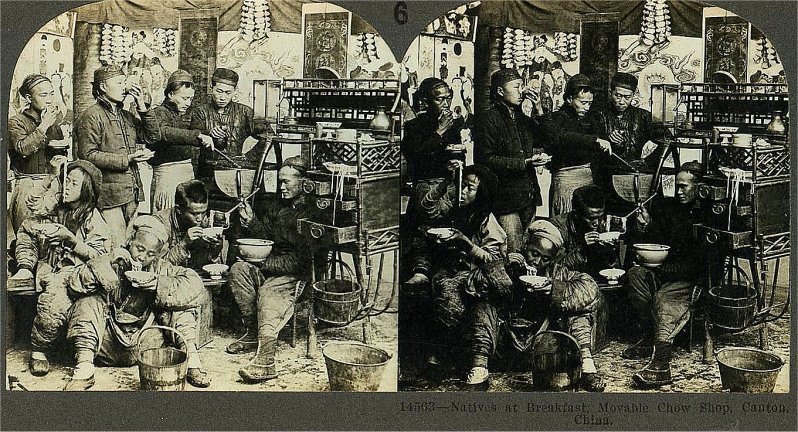 Natives at Breakfast Movable Chow Shop, Canton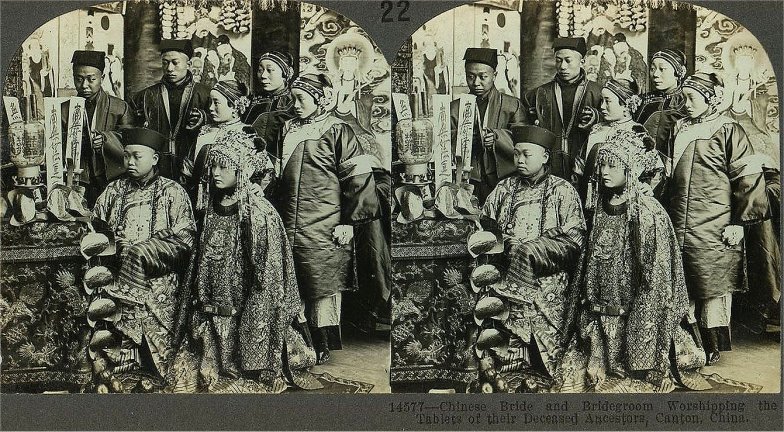 Chinese Bride and Bridegroom Worshipping the Tablets of their Deceased Ancestors, Canton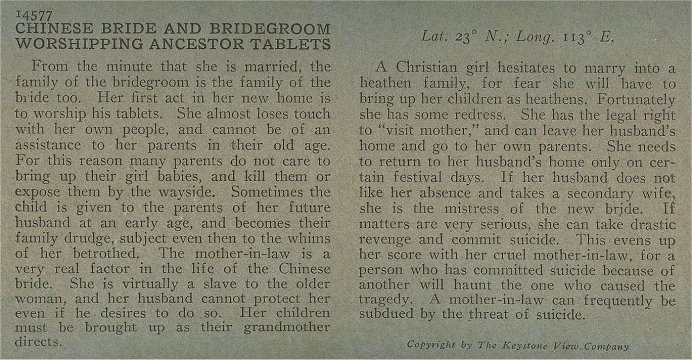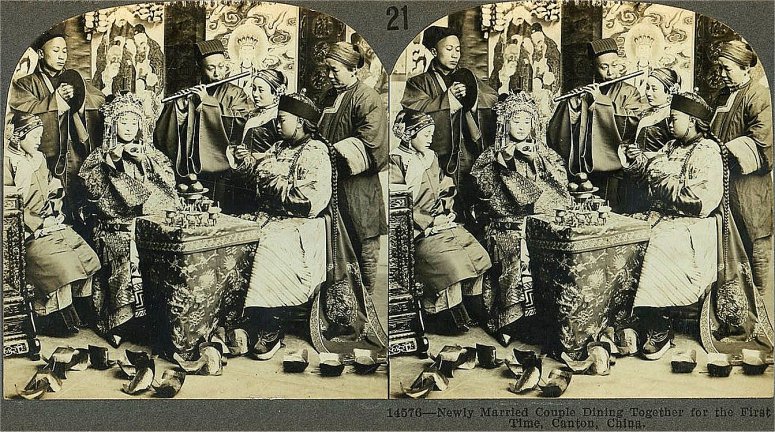 Newly Married Couple Dining Together for the First Time, Canton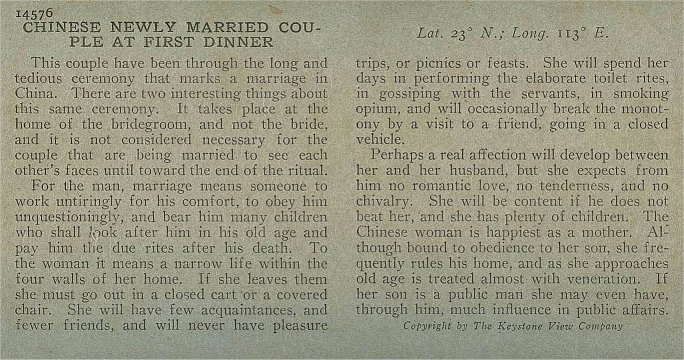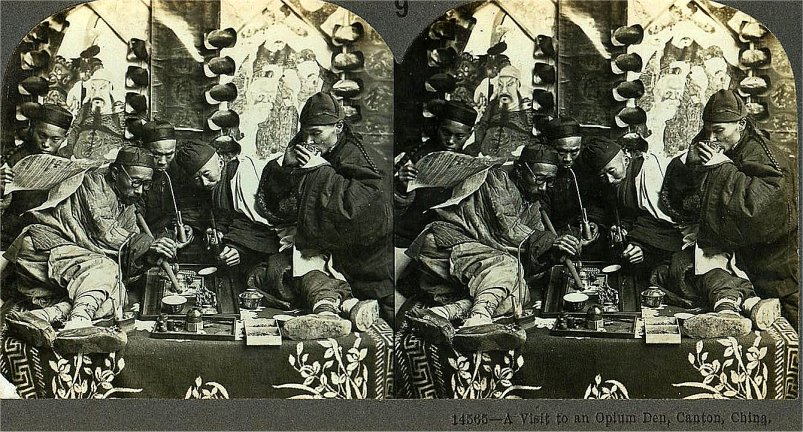 A Visit to an Opium Den, Canton.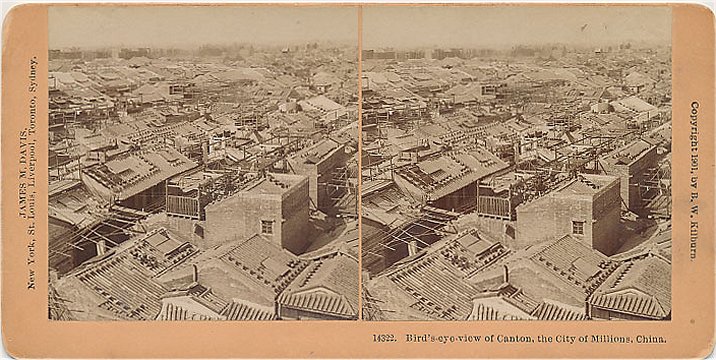 Bird's-eye-view of Canton, the City of Millions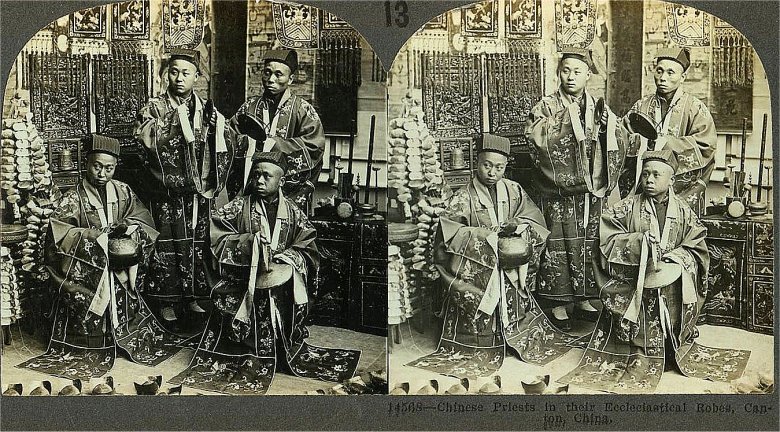 Chinese Priests in wtheir Eccleciastical Robes, Canton.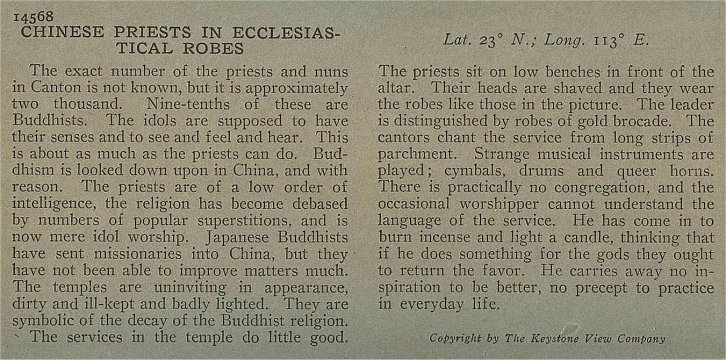 Chinese Boy at Worship in Front of the Shrine of Confucious, before Entering School, Canton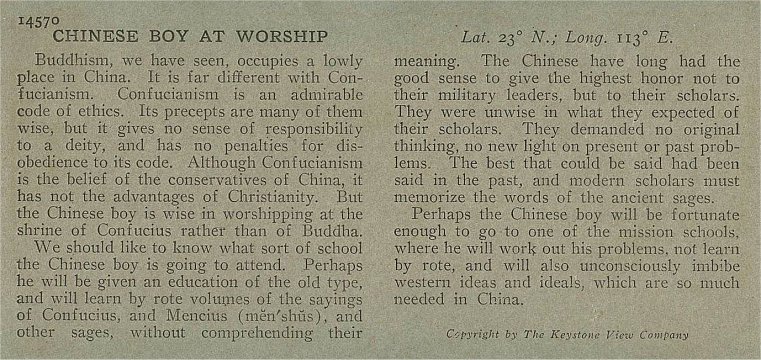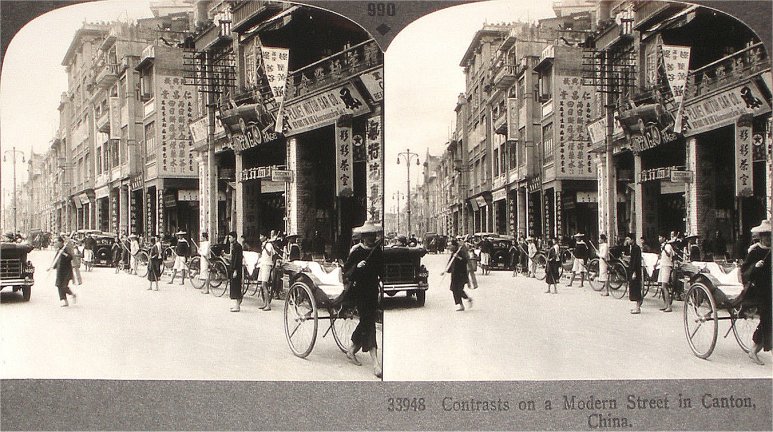 Contrasts on a Modern Street in Canton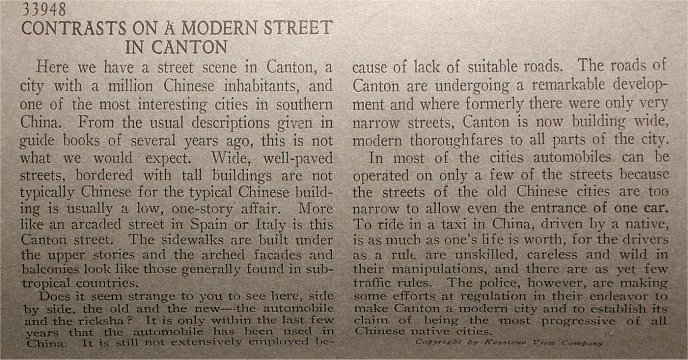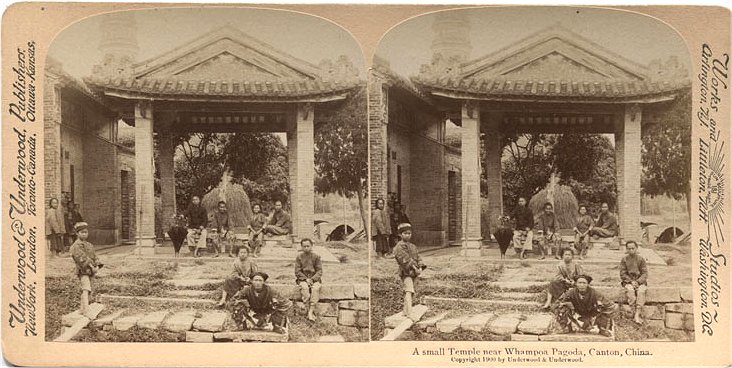 A small Temple near Whampoa Pagoda ~ Canton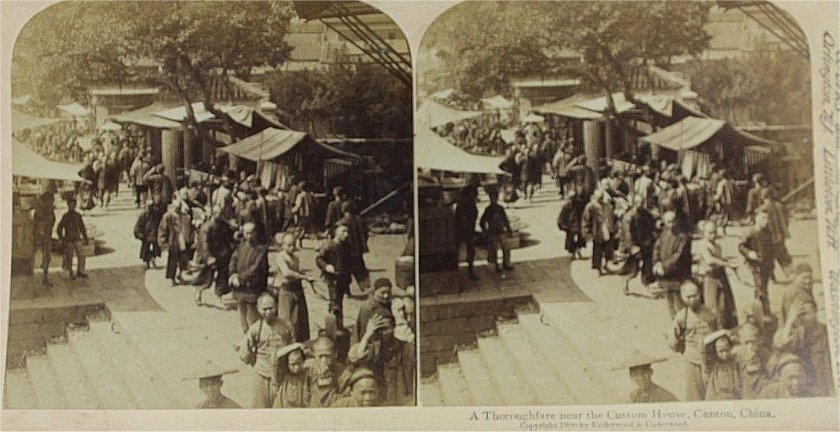 A Thoroughfare near the Customs House ~ Canton



Watching the hated Foreigners, across Shameen Canal ~ Canton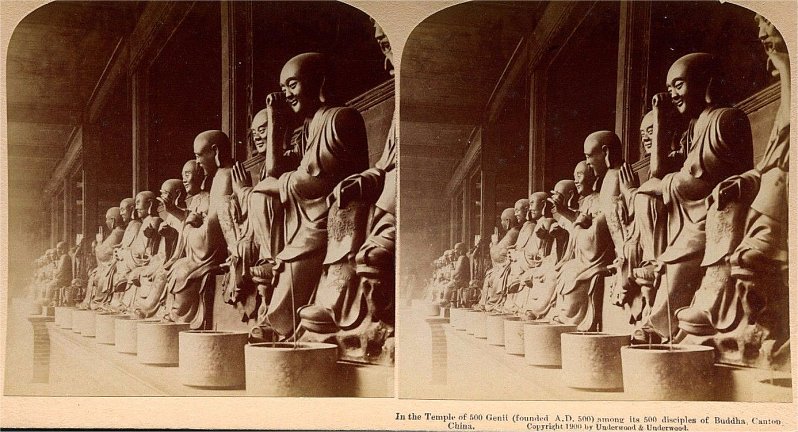 In the Temple of 500 Genii (founded A.D. 500) among its 500 disciples of Buddha, Canton - 1900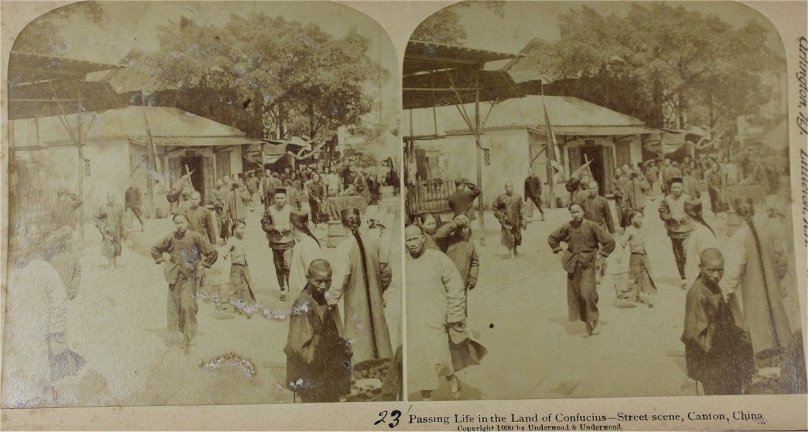 Passing Life in the Land of Confucius -- Street scene, Canton



One of Li Hung Chang's Executioners, and his kneeling Victim -- Canton ~ 1900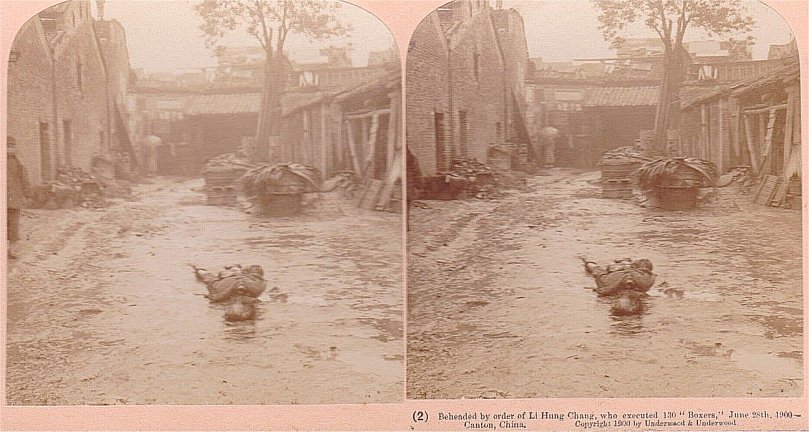 Beheaded by order of Li Hung Chang, who executed 130 "Boxers," June 28th, 1900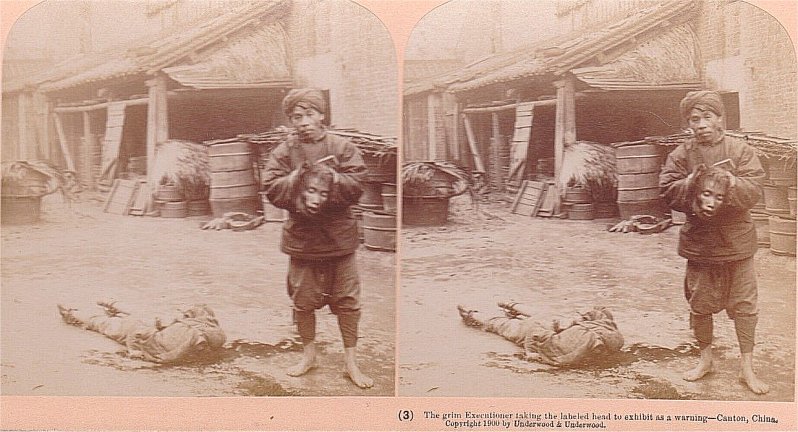 The grim Executioner taking the labeled head to exhibit as a warning -- Canton ~ 1900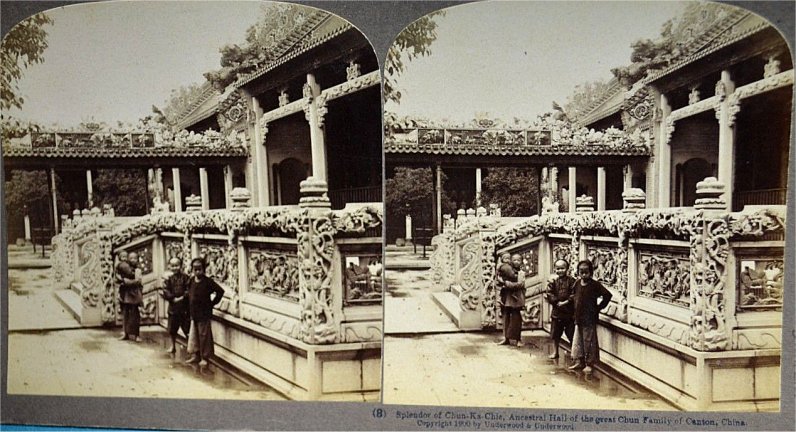 Splendor of Chun-Ka-Chie, Ancestral Hall of the great Chun Family of Canton.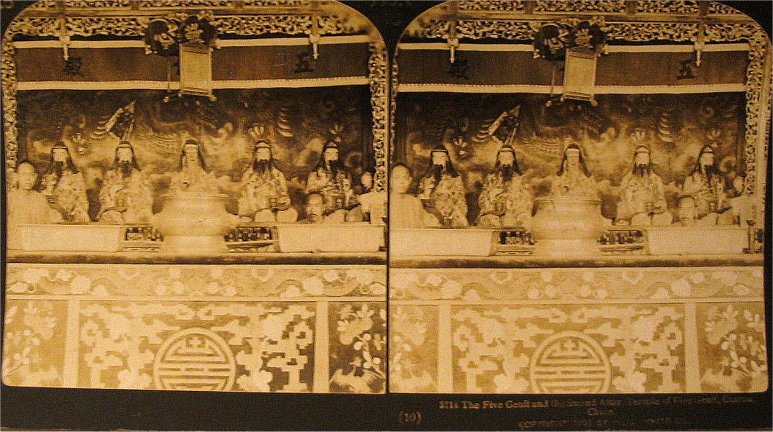 The Five Genni Altar in Canton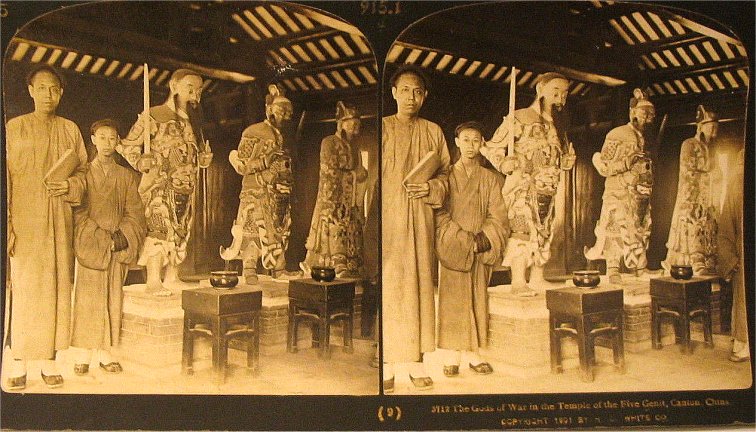 The Gods of War in the Temple of the Five Genii, Canton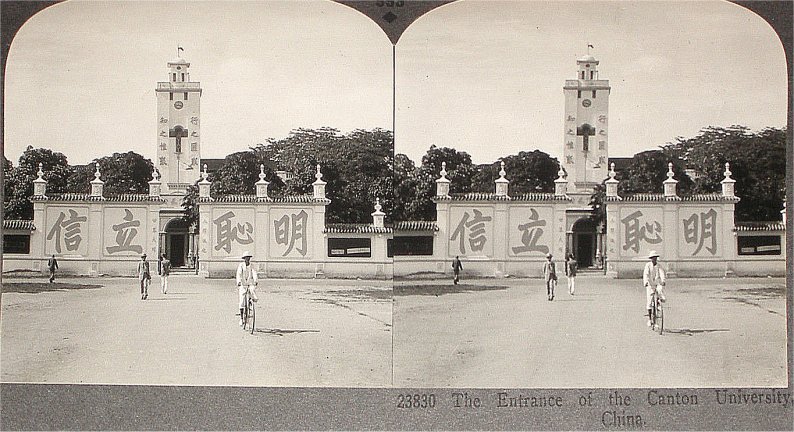 The Entrance of the Canton University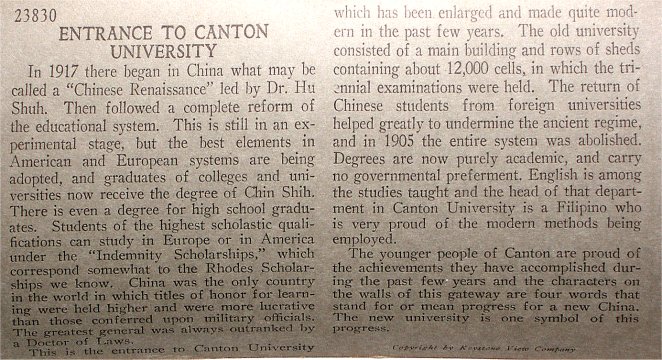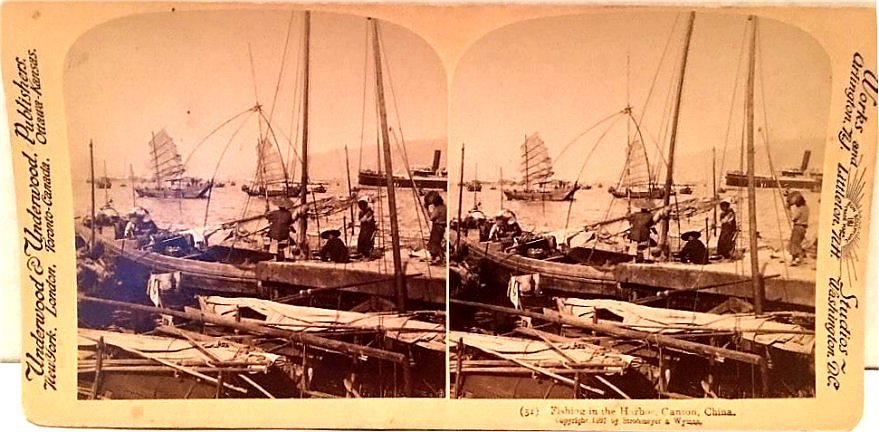 Fishing in the Harbor, Canton.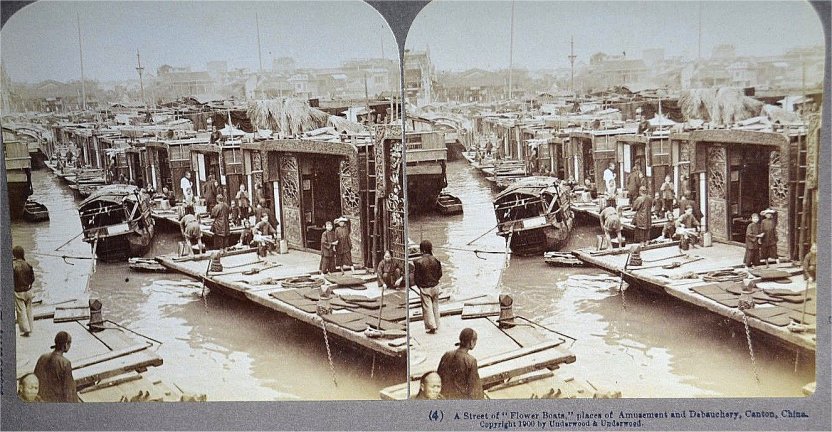 A Street of "Flower Boats," places of Amusement and Debauchery, Canton ~ 1900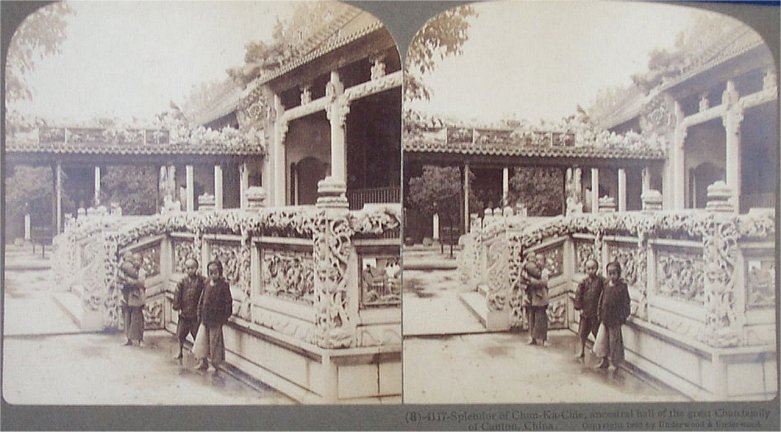 Splendor of Chun-Ka-Kie, ancestral hall of the great Chan family of Canton.





BACK TO THE MAIN
3D CHINA CONTENTS PAGE
2000 3d Stereoviews ~ Many in Two Sizes and Colour -- With Captions and Full Notes
www.hillmanweb.com/3dchina


Older Original Contents Pages: CHINA 3-D CONTENTS I :: CHINA 3-D CONTENTS II
BACK TO HILLMAN MAIN SITE CONTENTS
All Original Work and Photo Restoration ©1996/2020
William Hillman: hillmans@wcgwave.ca
Faculty of Education Professor (Retired)
Brandon University :: Brandon, Manitoba