Ancient China in 3D: Gallery Ninety-Nine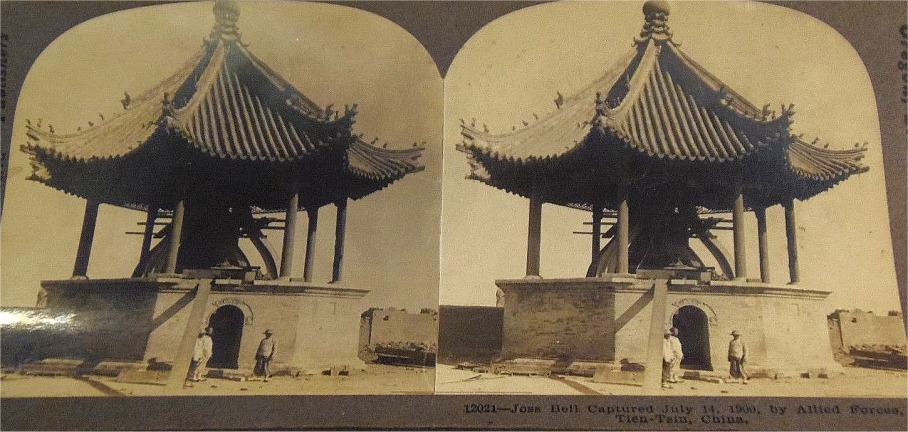 Joss Bell Captured July 14, 1900, by Allied Forces, Tien-Tsin.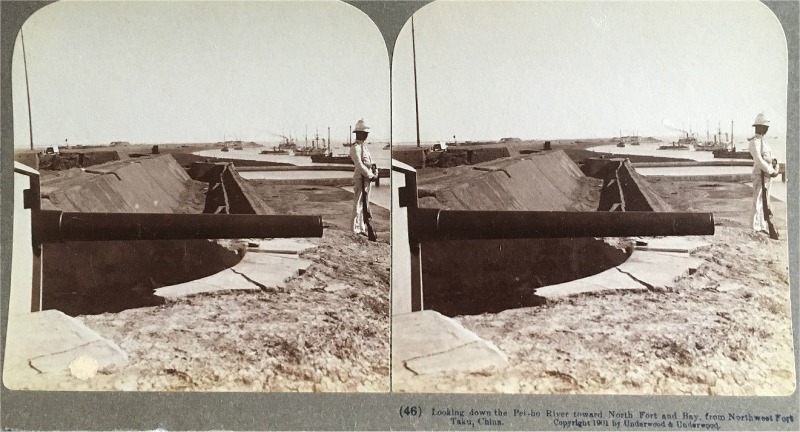 Boxer Rebellion - Looking down the Pei-bo River toward North Fort and Bay, from Northwest Fort Taku.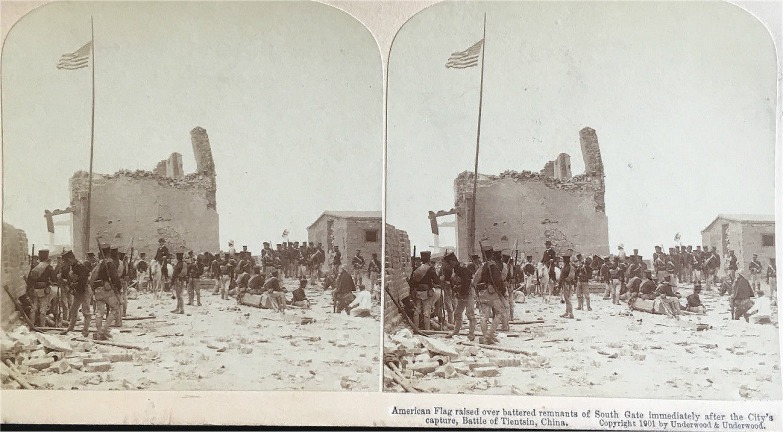 Boxer Rebellion - American Flag raised over battered remnants of South Gate
immediately after the City's capture, Battle of Tientsin ~ 1901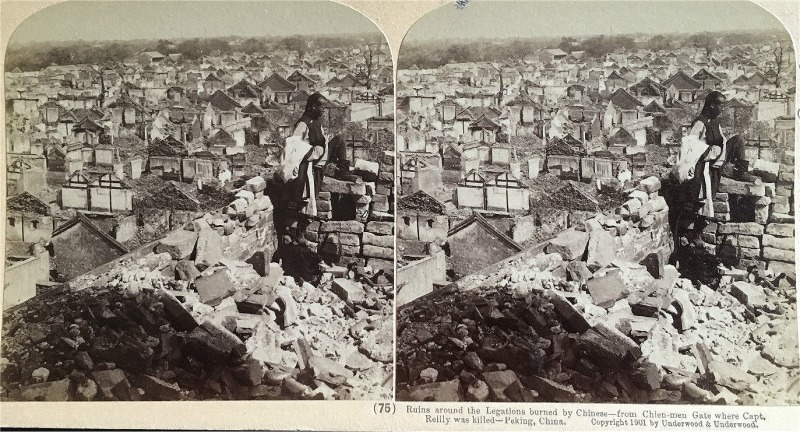 Ruins around the Legations burned by Chinese Boxers -- from Chien-men Gate where Capt. Reilly was killed -- Peking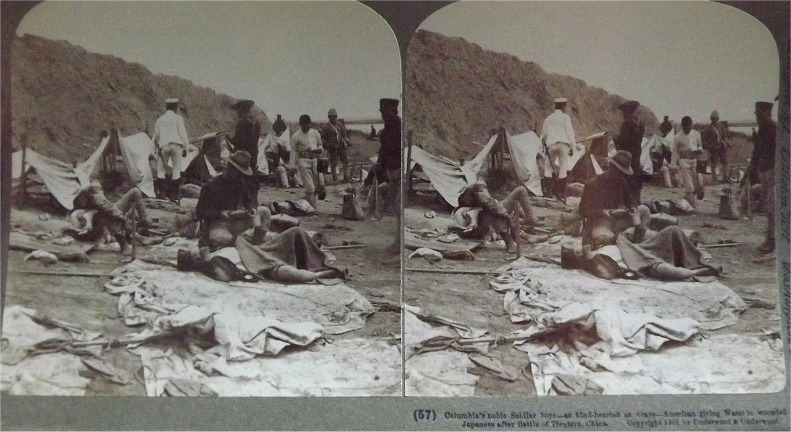 Columbia's noble Soldier boys -- as kind-hearted as brave --
American giving Water to wounded Japanese after Battle of Tientsin ~ 1901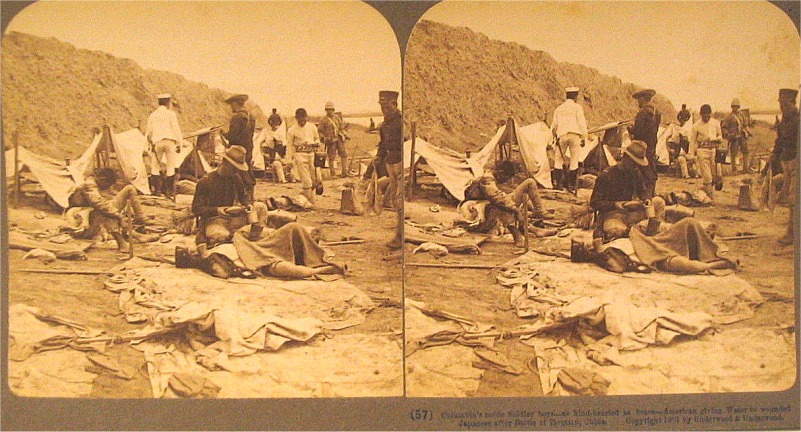 Battle of Tientsen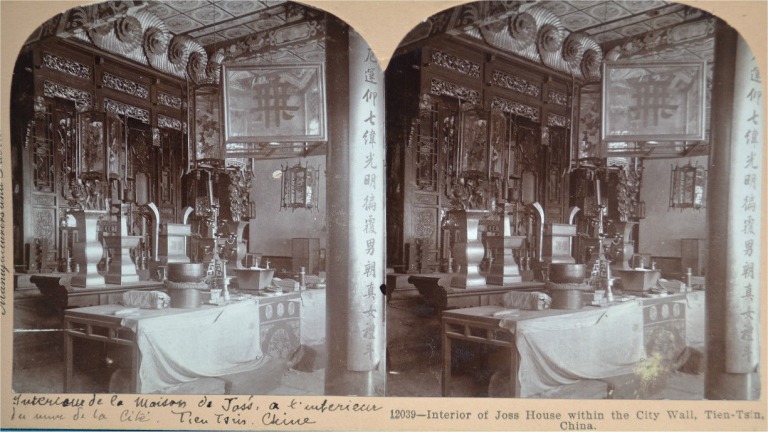 Interior of Joss House withing the City Wall, Tien-Tsin.



Chinese who paid War's penalty -- South Gate immediately after Allies entered the City -- Battle at Tientsin.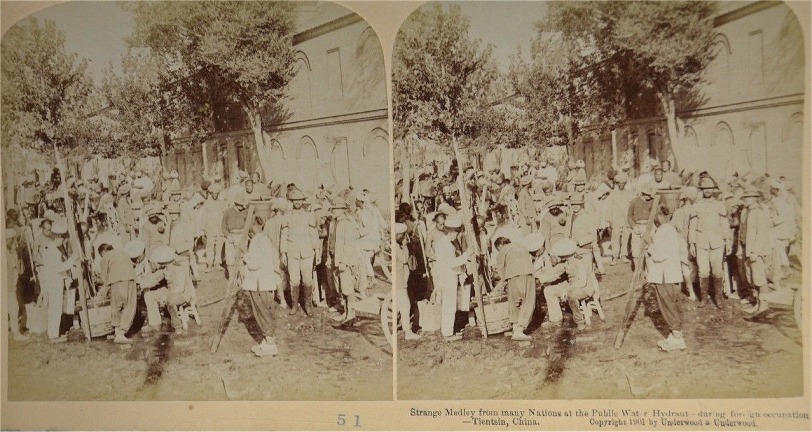 Strange Medley from many Nations at the Public Water Hydrant -- daring Foreign occupation -- Tientsin.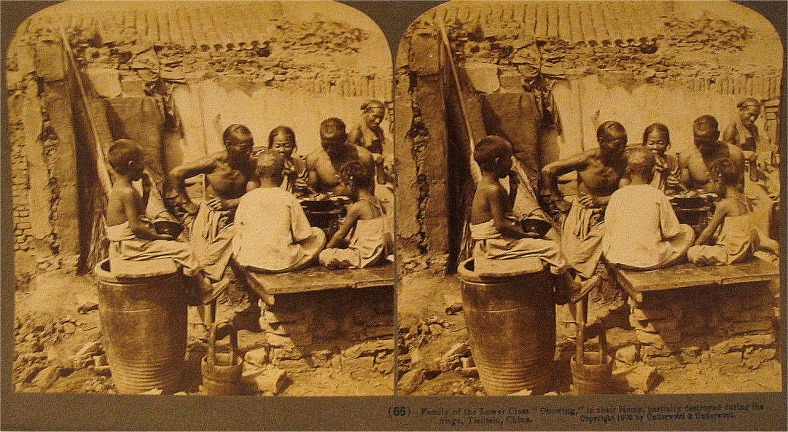 Family of lower class "Chowing," in their Home partially destroyed during the Siege, Tientsin.



Japanese Doctors attending their wounded after the Battle of Tientsin - 1901


11


Ancient China In Three Dimension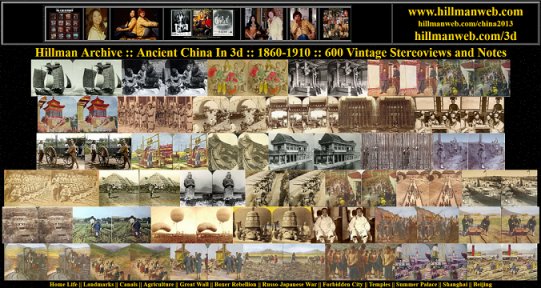 BACK TO THE MAIN
3D CHINA CONTENTS PAGE
2000 3d Stereoviews ~ Many in Two Sizes and Colour -- With Captions and Full Notes
www.hillmanweb.com/3dchina


Older Original Contents Pages: CHINA 3-D CONTENTS I :: CHINA 3-D CONTENTS II
BACK TO HILLMAN MAIN SITE CONTENTS
All Original Work and Photo Restoration ©1996/2020
William Hillman: hillmans@wcgwave.ca
Faculty of Education Professor (Retired)