THE HILLMAN ASIAN ADVENTURE
Thousands of Photos Documenting Our Treks Through
Malaysia ~ Singapore ~ Thailand ~ Lao ~ Vietnam ~ Cambodia~ China
CHINA II
www.hillmanweb.com/china2/terracotta3.html
Photos by Bill and Sue-On
.

CHINA'S TERRA-COTTA WARRIORS
Part III: Exhibition Pit One (conc.)

.
.TERRA-COTTA ARMY:
T01 | T02 | T03 | T04 | T05 | T06 | T07 | T08 | T09 | T10


No Two Soldiers Look Alike

Amazingly enough, each of the 8,000 statues is different and unique in its own way. If you look at them closely, you notice the subtle differences the craftsmen included to differentiate each solider. While laborers only used about eight different molds for the soldiers, each warrior sports its own facial features, which were added in clay.

Aside from being separated into different ranks, infantry, archers, generals, and calvary, each soldier features unique facial expressions, clothing, and hairstyles. They also have varying heights, the taller ones representing generals. Most of the statues are 5 feet, 11 inches tall, but some stand as tall as 6 feet, 7 inches.

The Horse Statues Received As Much Attention As The Warriors

The horses in the army are equipped with saddles, proving the saddle's invention came about during the Qin Dynasty, much earlier than scholars originally believed. In ancient armies, the calvary and war chariots held great importance. The excavated steeds, accurate in size to living horses, are depicted as well-fed with erect ears, wide open eyes and open mouths. Some believe the horses resemble the Hegu horses who live today in Gansu, while others posit they're based off of Heitian horses from Xinjiang. These animals are good at climbing hills and racing and are very strong.
~ Ref: ranker.com
Click for full-screen images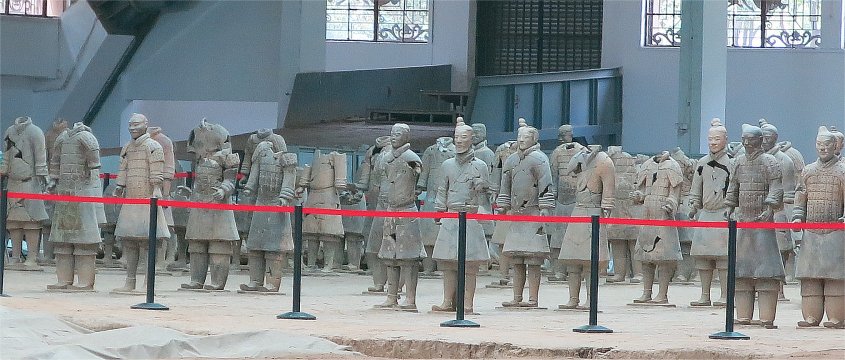 .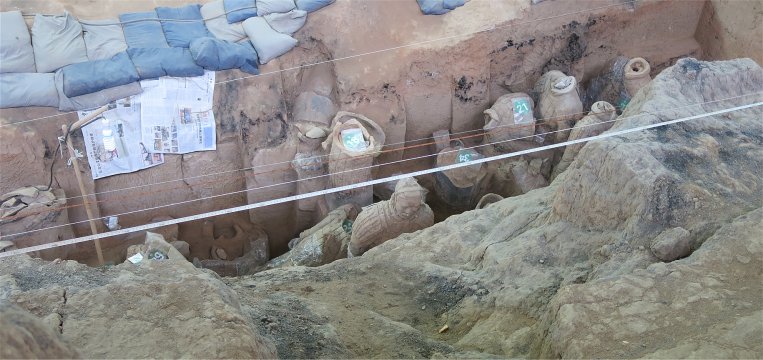 .

.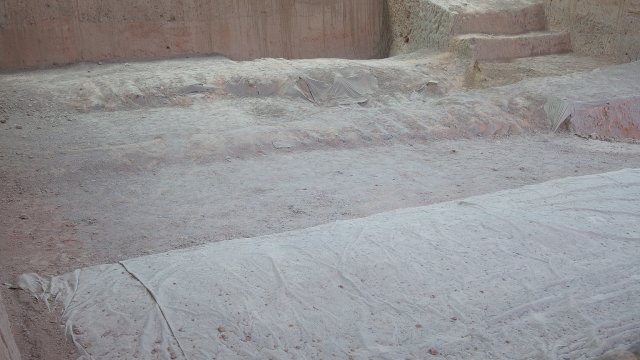 .

.

.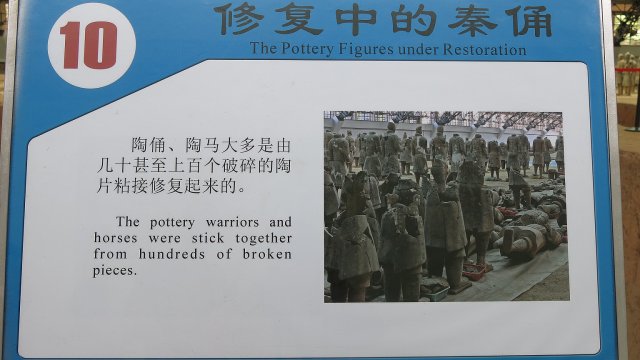 .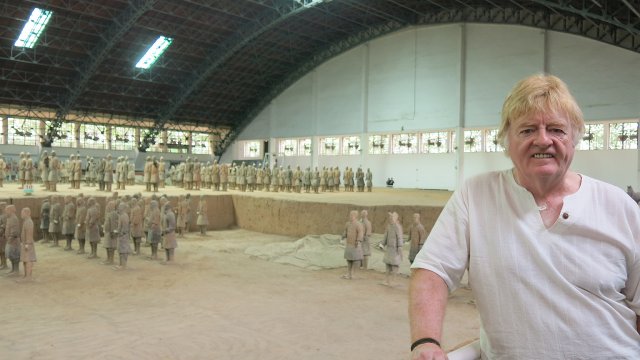 .

.

.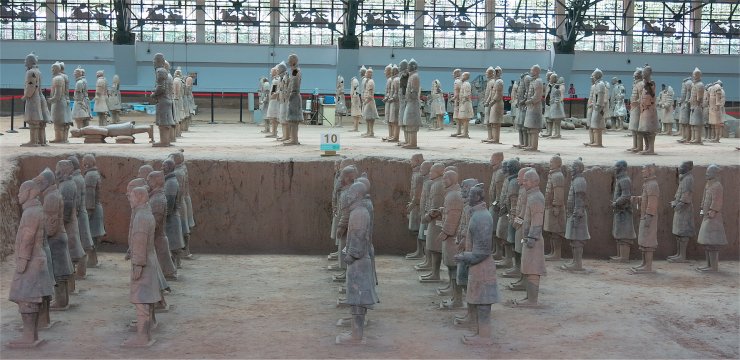 .

.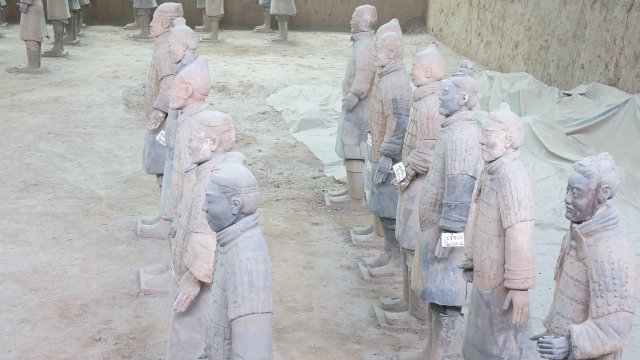 .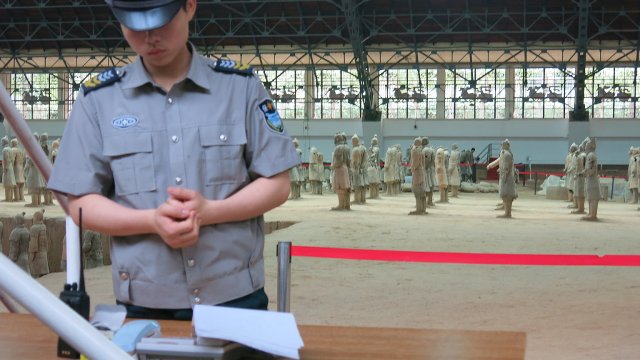 .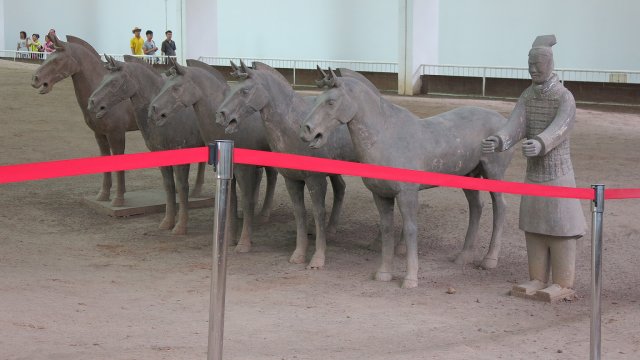 .


.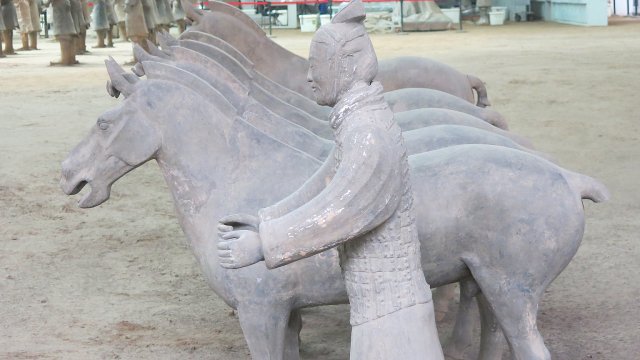 .

.

.

.

.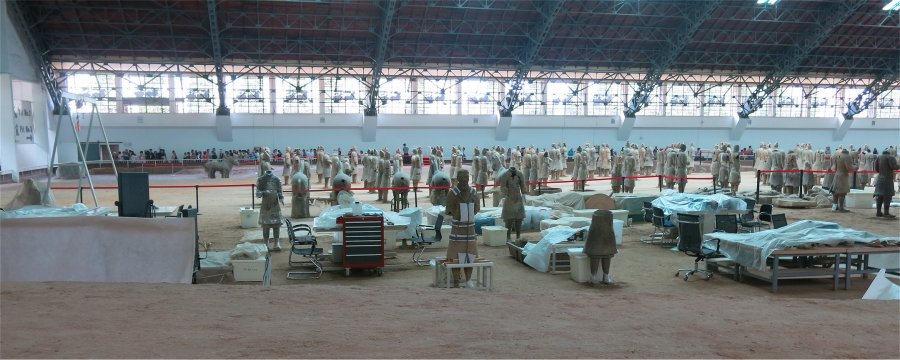 .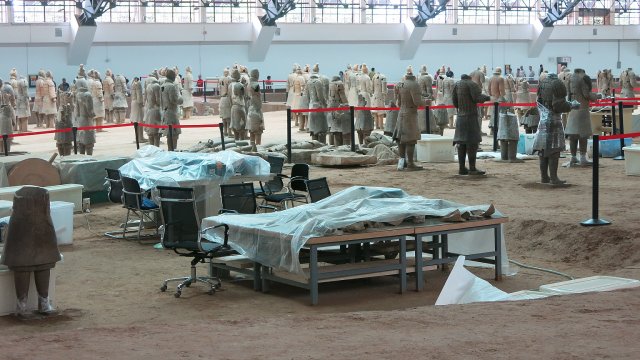 .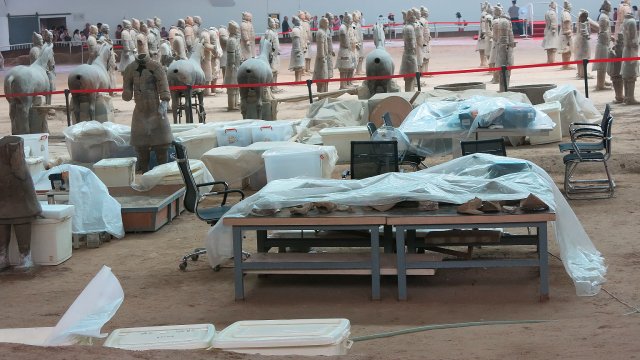 .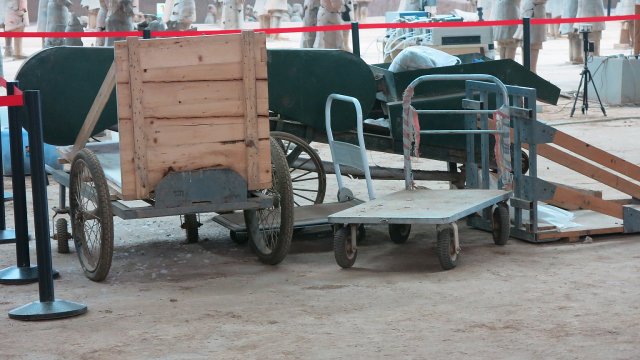 .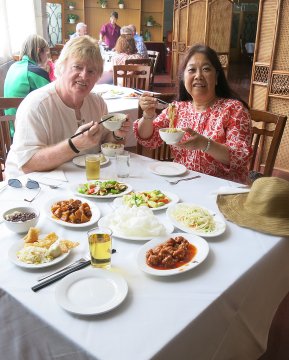 .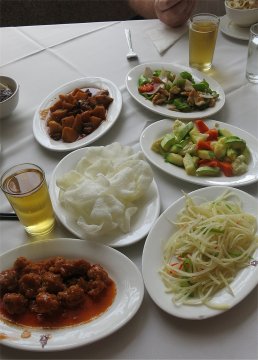 Lunch in the Friendship Restaurant ~ Exhibition Pit 1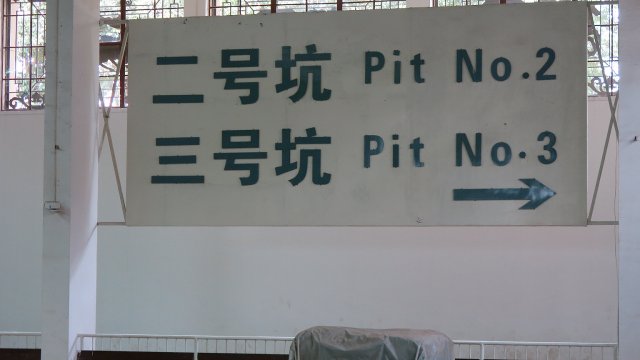 .TERRA-COTTA ARMY:
T01 | T02 | T03 | T04 | T05 | T06 | T07 | T08 | T09 | T10
BACK TO CHINA II CONTENTS
Galleries 36+ . . . .


Our Asian Photo Galleries


..




.
Web Design: Bill Hillman
Bill and Sue-On Hillman Eclectic Studio
hillmanweb.com
Brandon, Manitoba, Canada