Bill and Sue-On Hillman: A 50-Year Musical Odyssey
www.hillmanweb.com/book :: www.hillmanweb.com/book/travel

HILLMAN CHINA ADVENTURE 2017
www.hillmanweb.com/china2017
SHANGHAI
Yun Paradise Hotel to Hongqiao Airport
to Guangzhou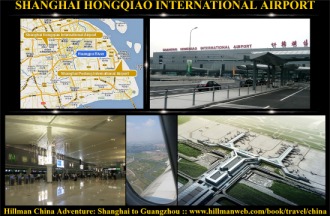 www.hillmanweb.com/china2017/shanghai10.html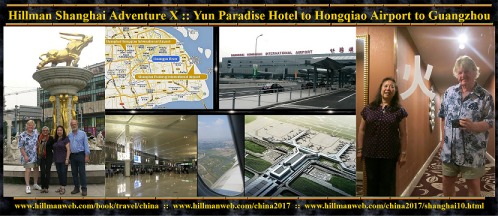 After exploring Yu Gardens we strolled back through the market area and returned to our hotel for a bit of a rest. Later we met Kenny and Rebecca in the hotel lobby to go for supper. Bill had forgotten his hat and made a quick trip back to the room. While Sue-On was waiting in the lobby she was startled by someone coming from behind and placing hands over her eyes: "Guess Who!" Sue-On was surprised that anyone would recognize her here out of millions of other Chinese faces -- especially since Bill was not with her at the time.

It turned out to be fellow-travellers we had spent a month touring with two years before in South East Asia: Ronnie and Roy Hackett from England. Out of all the Chinese in Shanghai they had recognized Sue-On. Our reunion was a short one since they were just leaving to catch a flight. We followed them out to the fountain area where we posed for some quick photos before they caught their shuttle bus.

We crossed over the skywalk to the multi-storey mall we had visited numerous times during our stay. Our last meal in Shanghai was another delight and we returned to our rooms to prepare for our early morning departure.


---


We had booked an 8:45 AM flight from Shanghai to Guangzhou. We had arranged the 13 km shuttle from our Yu Paradise hotel to Shanghai Hongqiao Airport before we left Canada. Many of the international flights now leave from the huge modern Pudong Airport which is would a been a longer shuttle ride than that to the older Hongqiao which now handles many of the domestic flights.

We checked in without incident and had a comfortable wait for boarding. The three-hour flight to Guangzhou Baiyn Airport provided us with some great aerial views and a Chinese-style breakfast. Upon arriving we eventually found the free shuttle to the nearby Nomo Apartment hotel that we had booked via Internet. There was a small cafe in front of the hotel that served reasonable and very good dishes.
Click for full-screen photos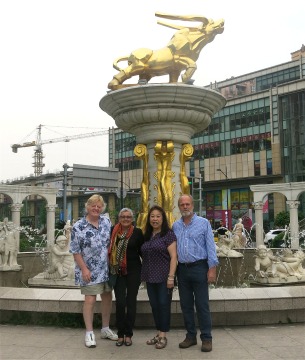 .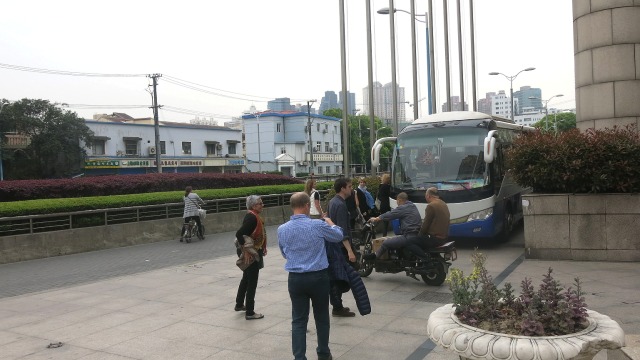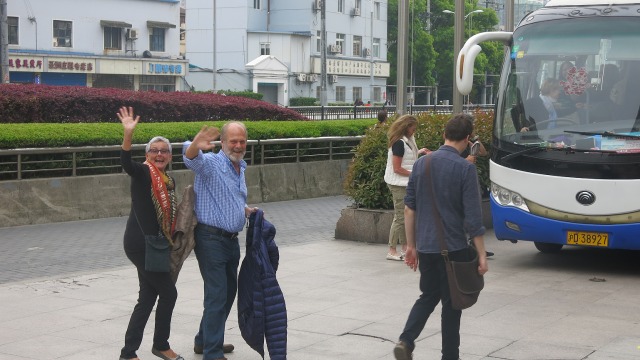 Hillman Selfies in the hotel corridor outside our room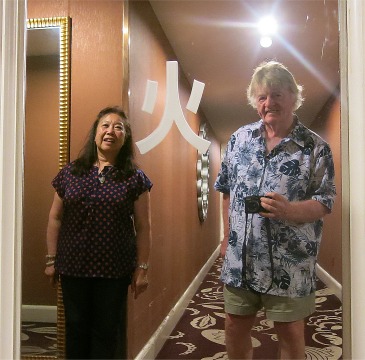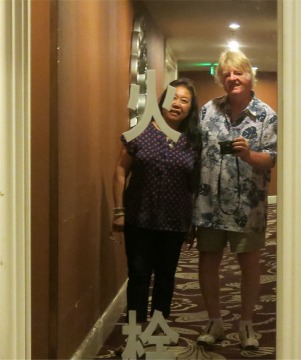 .


OUR MORNING DEPARTURE FOR GUANGZHOU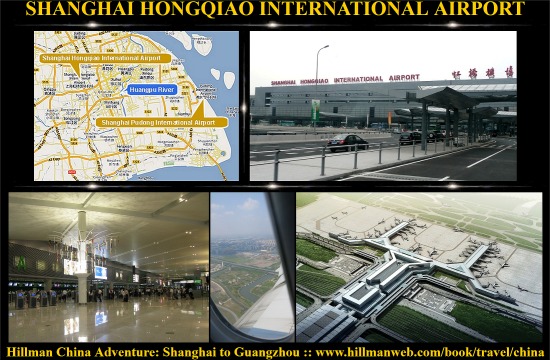 Click for full-size preview collage
.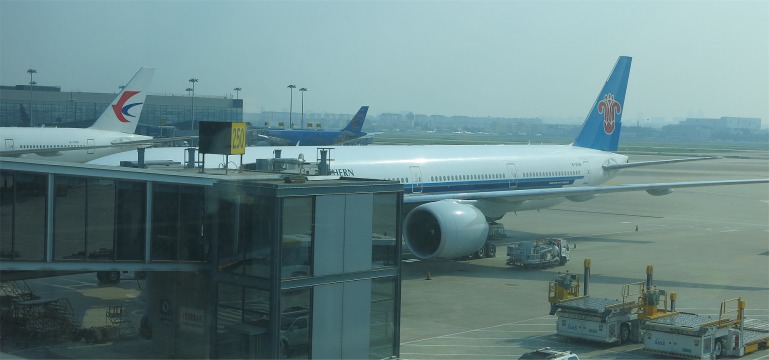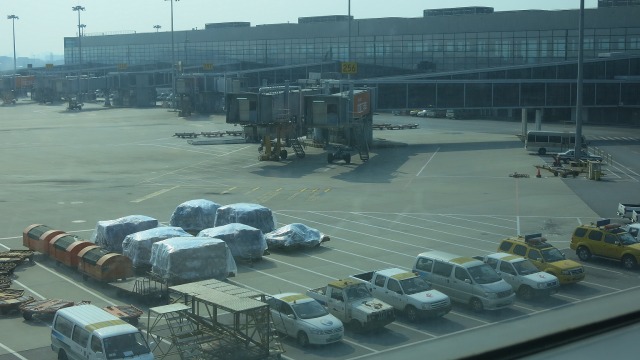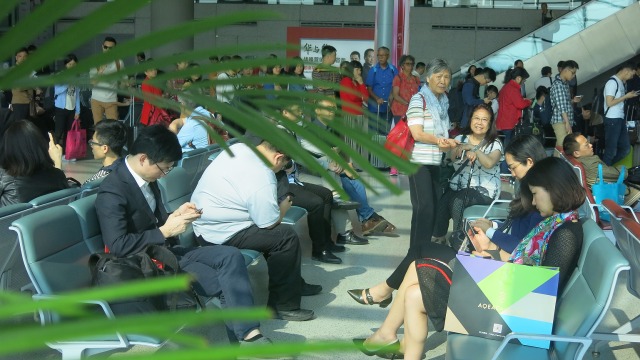 Our first meal after arrival at Guangzhou Airport
A small cafe near our hotel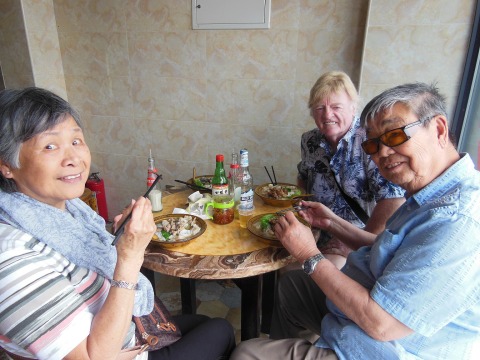 .



X. LEAVING SHANGHAI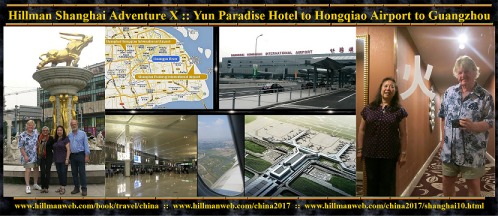 Click to open preview collage HERE
1. Yun Paradise Hotel to Hongqiao Airport to Guangzhou


SHANGHAI CONTENTS
www.hillmanweb.com/china2017/shanghai.html

BACK TO CHINA 2017 ADVENTURE
MAIN CONTENTS


Bill and Sue-On Hillman
www.hillmanweb.com
hillmans@wcgwave.ca