Bill and Sue-On Hillman: A 50-Year Musical Odyssey
www.hillmanweb.com/book :: www.hillmanweb.com/book/travel

HILLMAN CHINA ADVENTURE 2017
www.hillmanweb.com/china2017
SHANGHAI
SILK EMBROIDERY AND ART
www.hillmanweb.com/china2017//shanghai4a.html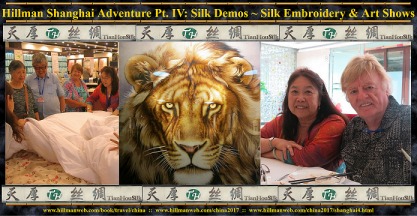 Chinese embroidery has a long history since the Neolithic age. Because of the quality of silk fibre, most Chinese fine embroideries are made in silk. Some ancient vestiges of silk production have been found in various Neolithic sites dating back 5,000–6,000 years in China. After the opening of Silk Route in the Han dynasty, the silk production and trade flourished. In the 14th century, the Chinese silk embroidery production reached its high peak. Several major silk embroidery styles have been developed and the art form is most popular in southern China. Today, most handwork has been replaced by machinery, but some very sophisticated production is still hand-made.

Originating from China, silk painting is an art form with over 2000 years of history that involves applying colored pigment to silk cloth. Like its silk embroidery counterpart, silk painting preceded the invention of paper. Compared to wood, stone or bamboo of the time, silk was the ideal canvas for painting. It was luxurious and yet easy to cut to any desired shape and light to carry.
Click for full-screen photos

Lunch was in a restaurant on the upper level
of a mall with full view of the hotel we had book privately for tomorrow.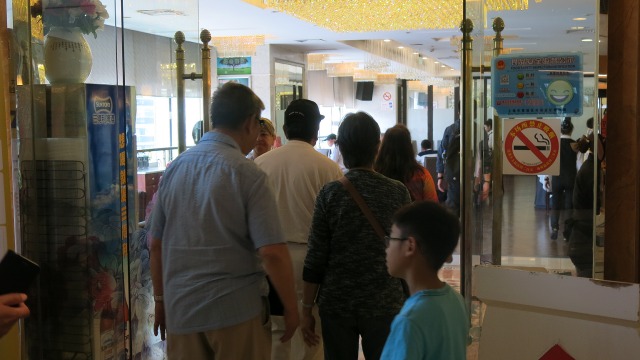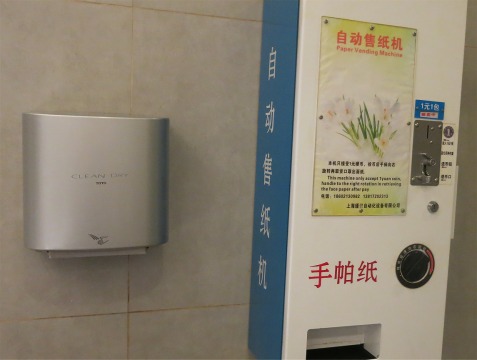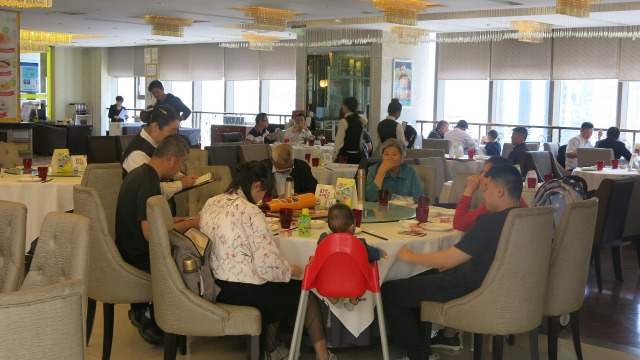 After lunch we were given a tour of a silk art display
on the same floor of the restaurant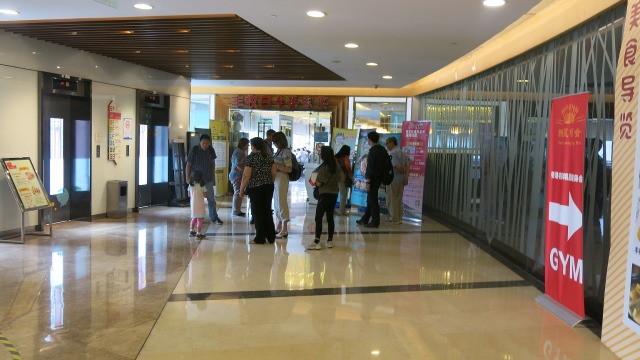 .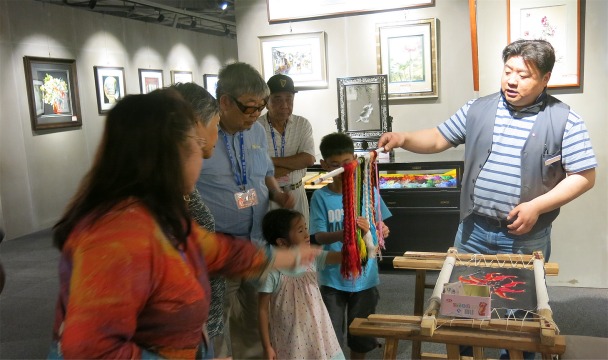 .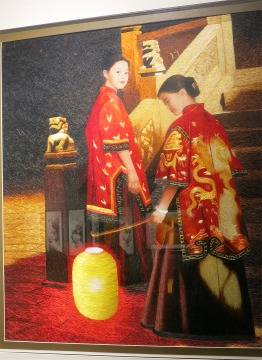 .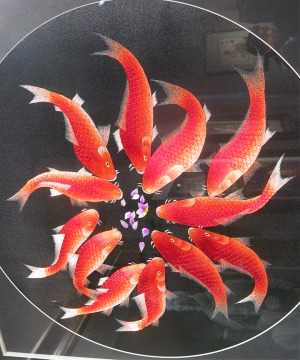 .

.


..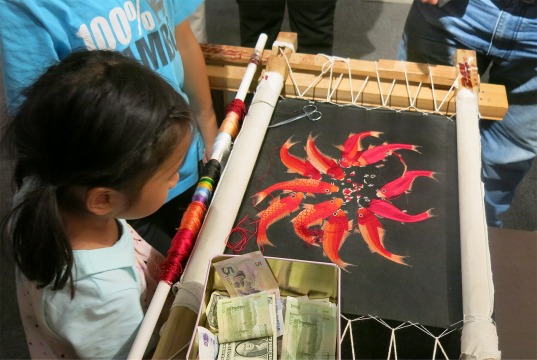 ..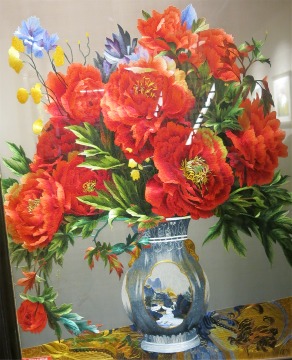 .

.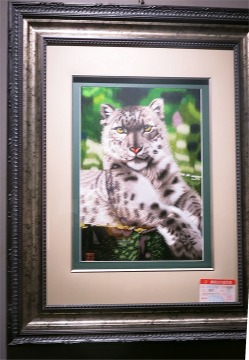 .

.
..
.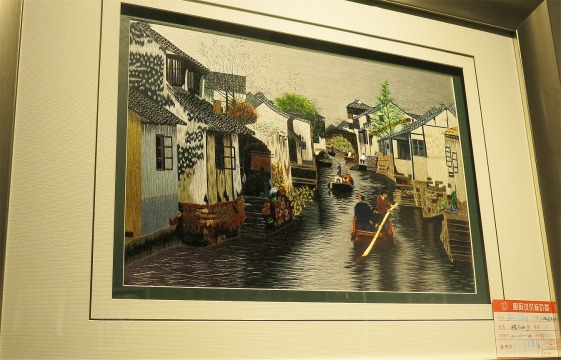 .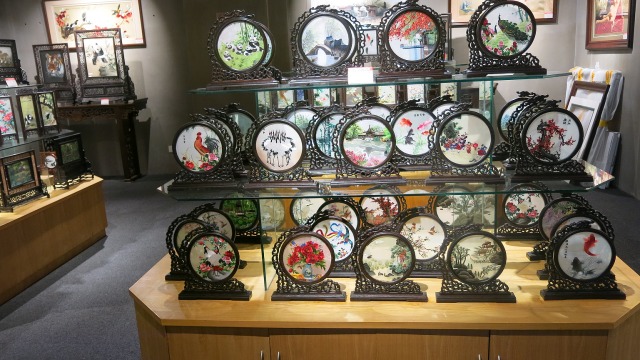 .

.

.

.

.

.

.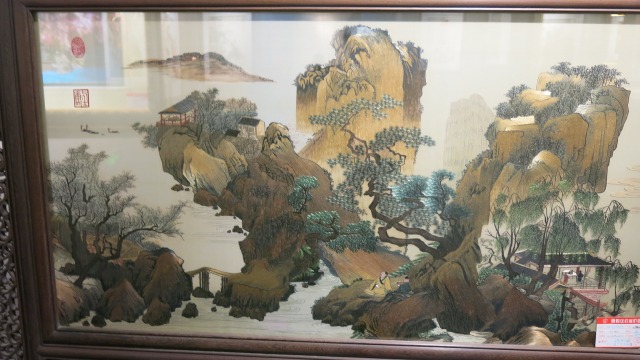 .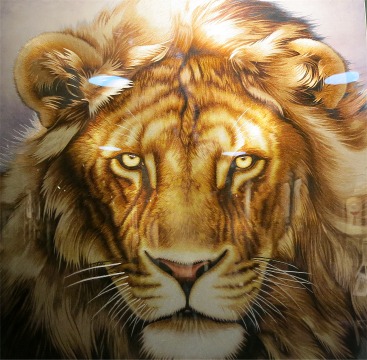 .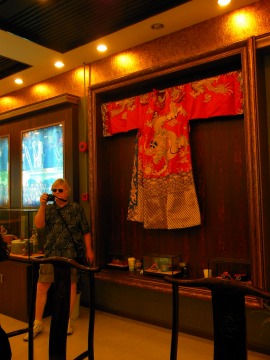 .

.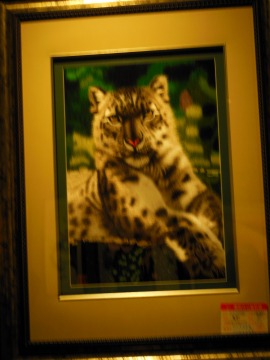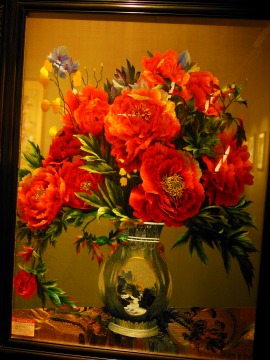 ..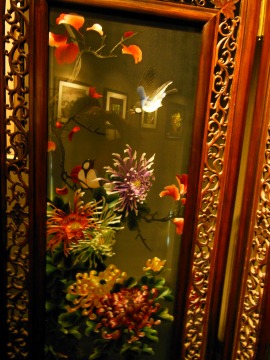 .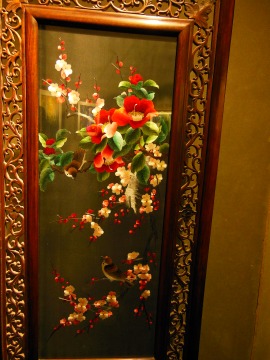 .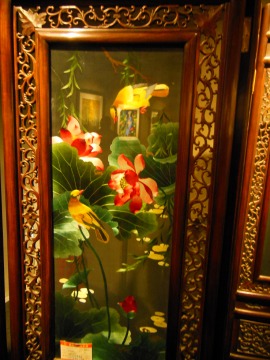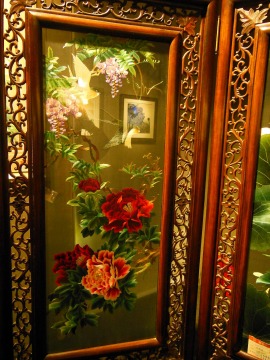 .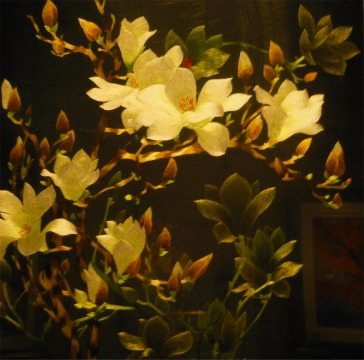 .

.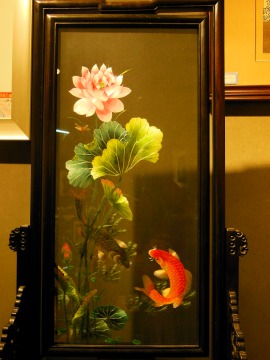 .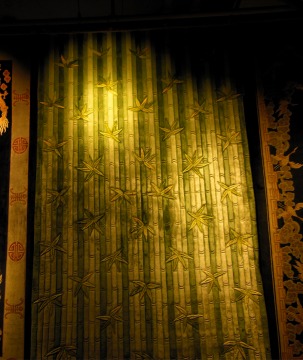 .

.


..


.



SHANGHAI CONTENTS
www.hillmanweb.com/china2017/shanghai.html

BACK TO CHINA 2017 ADVENTURE
MAIN CONTENTS
Bill and Sue-On Hillman
www.hillmanweb.com
hillmans@wcgwave.ca