Bill and Sue-On Hillman: A 50-Year Musical Odyssey
www.hillmanweb.com/book :: www.hillmanweb.com/book/travel

HILLMAN CHINA ADVENTURE 2017
www.hillmanweb.com/china2017
SHANGHAI
Qibao Ancient Town I
www.hillmanweb.com/china2017/shanghai7a.html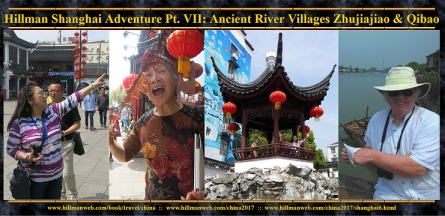 Qibao Ancient Town is an authentic old water village that has over a thousand years history. It is set out in an "H" shape with a river running through the middle which is spanned by three beautiful bridges. These bridges, the antique buildings, and the endless variety of small vessels that constantly ply the river made for an entertaining visit to this charming town.

Qibao Town carries visitors back through the centuries by virtue of its history, culture, architecture and local people. The crowded narrow streets offer an endless line of small shops displaying clothing, crafts and souvenirs.They have a wide range of traditional local food stuffs, many of which are weird or strange looking and native to the area. Our afternoon spent in this unique and historic town was very rewarding and our cameras captured many memories that we look forward to returning to often via our Web pages.
Click for full-screen photos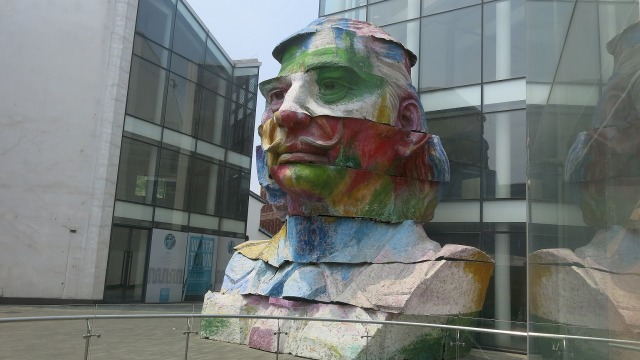 .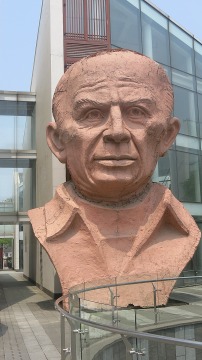 .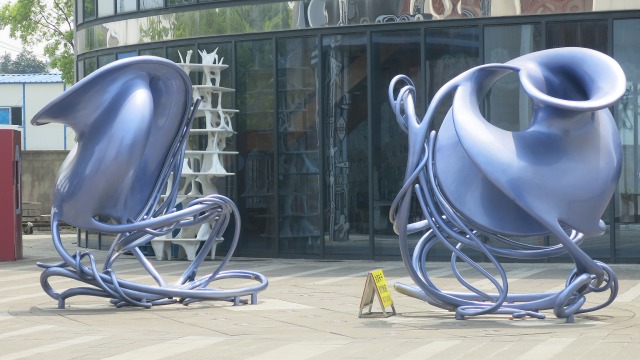 ..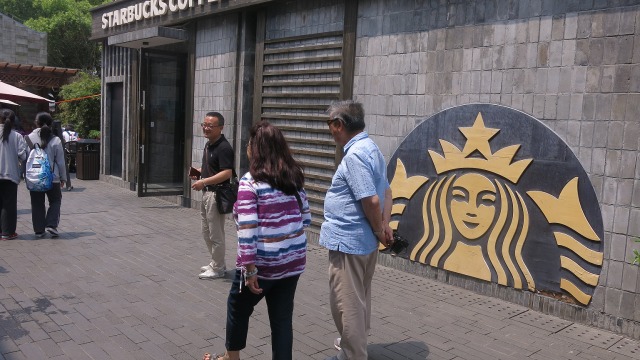 ..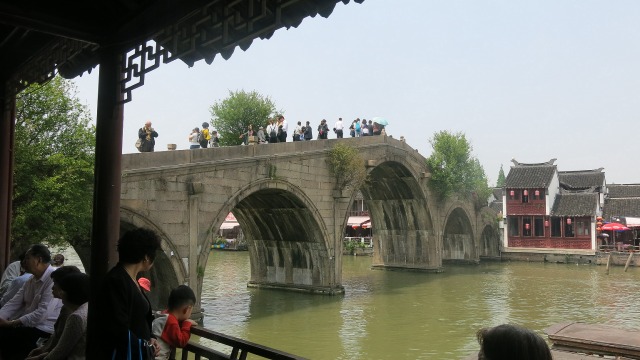 ..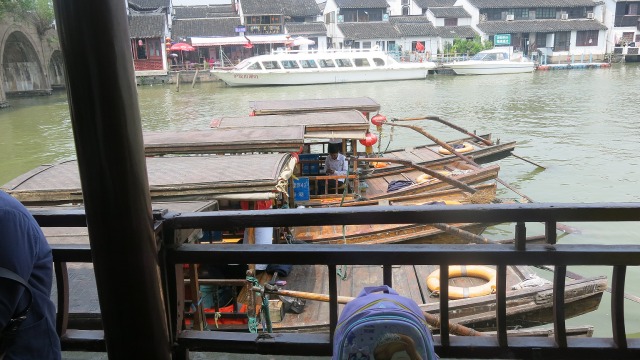 ..


..


.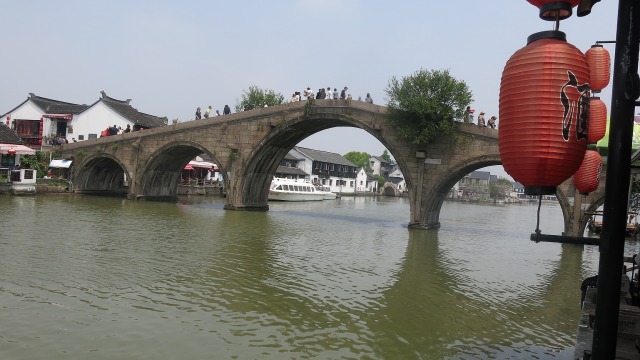 ..



.



RIVERSIDE DINING
Viewing the busy river traffic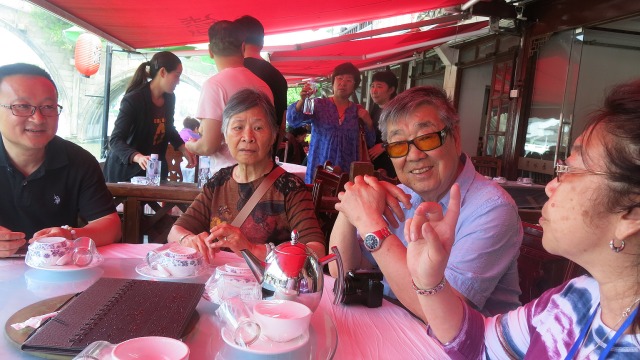 .

.


.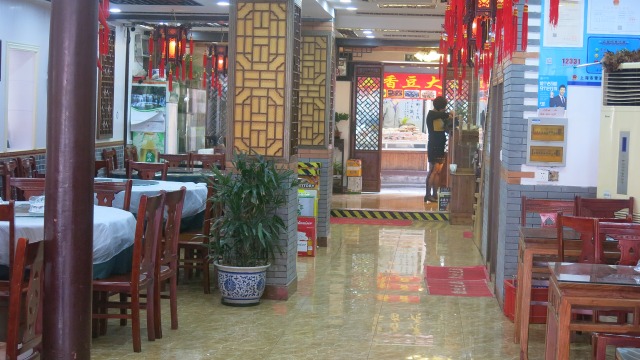 .

.


..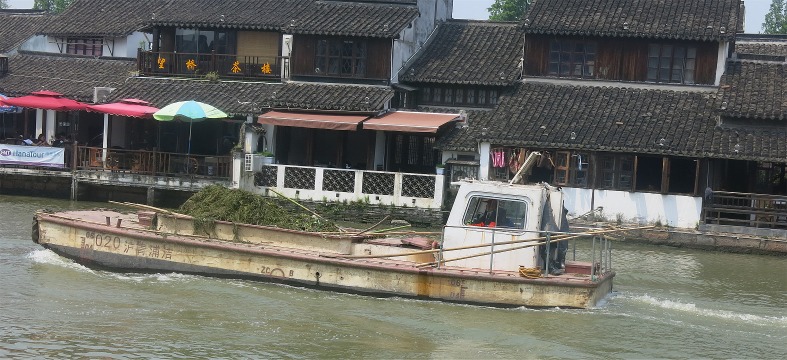 .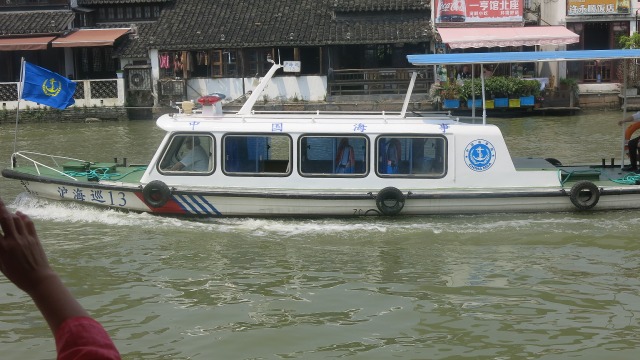 ..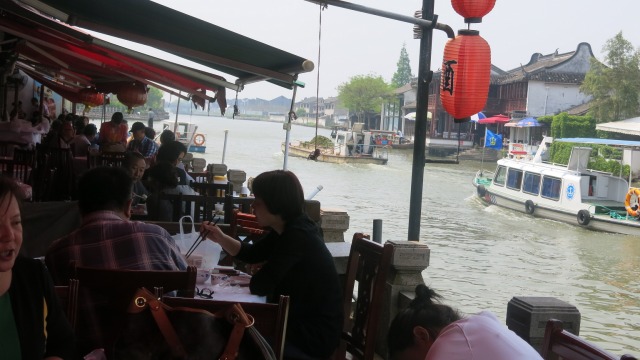 .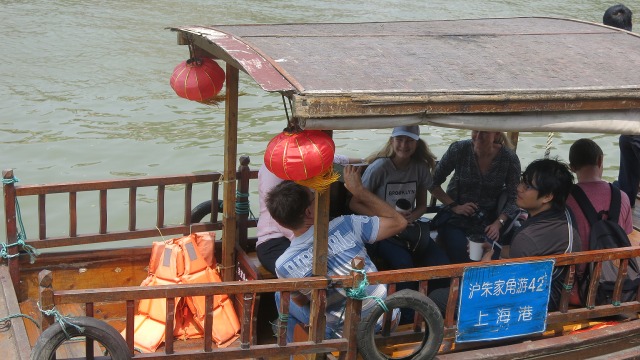 .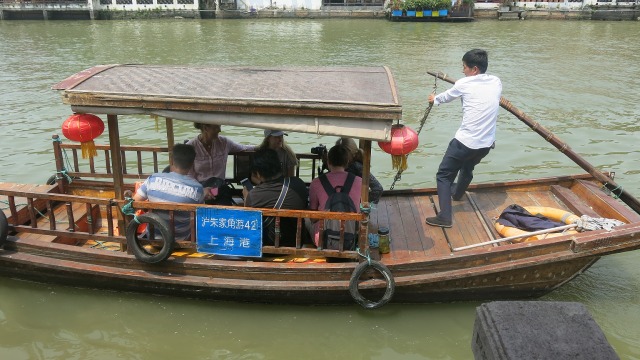 .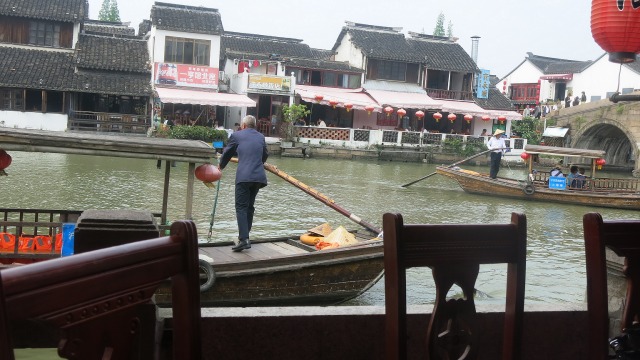 .

..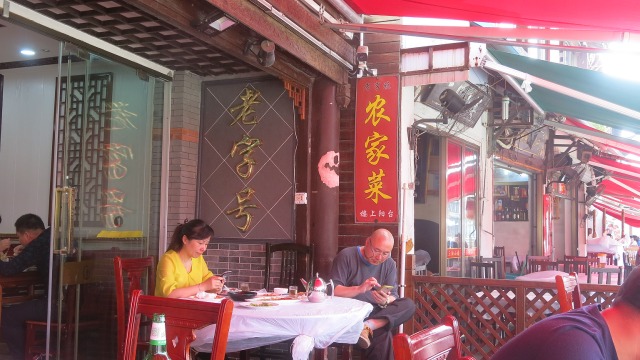 .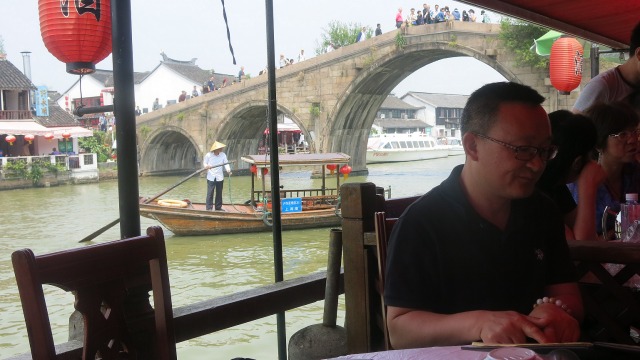 .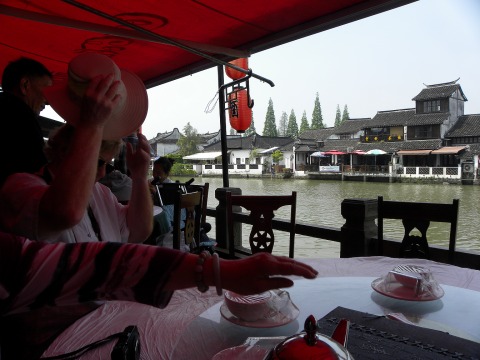 .

.


.



SHANGHAI CONTENTS
www.hillmanweb.com/china2017/shanghai.html

BACK TO CHINA 2017 ADVENTURE
MAIN CONTENTS
Bill and Sue-On Hillman
www.hillmanweb.com
hillmans@wcgwave.ca