Bill and Sue-On Hillman: A 50-Year Musical Odyssey
www.hillmanweb.com/book :: www.hillmanweb.com/book/travel

HILLMAN CHINA ADVENTURE 2017
www.hillmanweb.com/china2017
SHANGHAI
Back to Shanghai
JADE BUDDHA TEMPLE
www.hillmanweb.com/china2017/shanghai8.html

In 1882, an old temple was built to keep two jade Buddha statues which had been brought from Burma by a monk named Huigen. The temple was destroyed during the revolution that overthrew the Qing Dynasty. Fortunately the statues were saved and a new temple was built on the present site in 1928. It was named the Jade Buddha Temple.

Both the Sitting Buddha and the Recumbent (Sleeping) Buddha are carved with whole white jade. The Sitting Buddha is in the Jade Buddha Tower and the Recumbent Buddhas are in the Recumbent Buddha Hall.

The Sitting Buddha is 190 centimeters high and encrusted by the agate and the emerald, portraying the Buddha at the moment of his meditation and enlightenment.

The Recumbent Buddha is 96 centimeters long, lying on the right side with the right hand supporting the head and the left hand placing on the left leg, this shape is called the 'lucky repose'. The sedate face shows the peaceful mood of Sakyamuni when he left this world.

In the temple there is also another Recumbent Buddha which is four meters long and was brought from Singapore by the tenth abbot of the temple in 1989.
Click for full-screen photos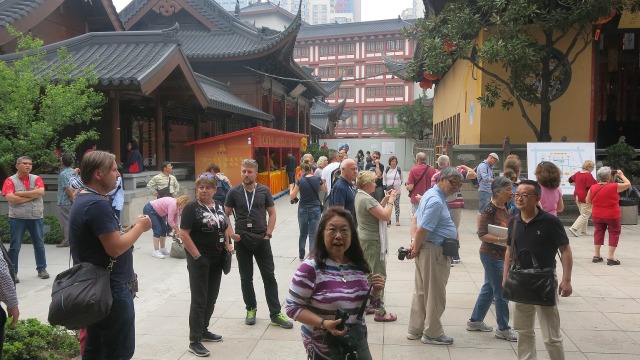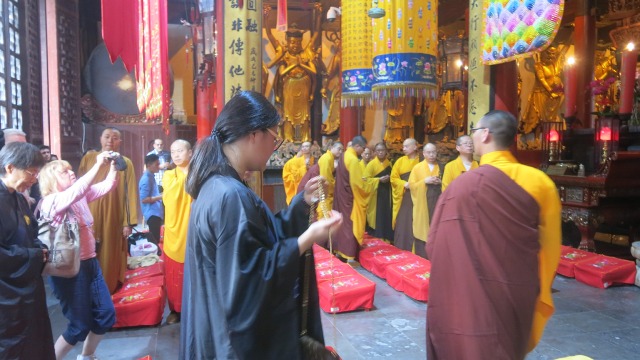 .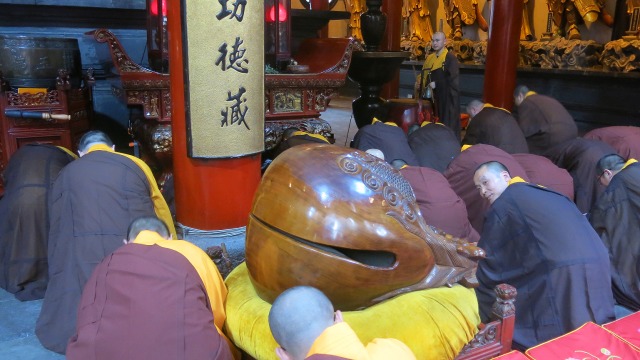 .
.

.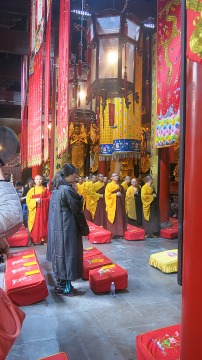 .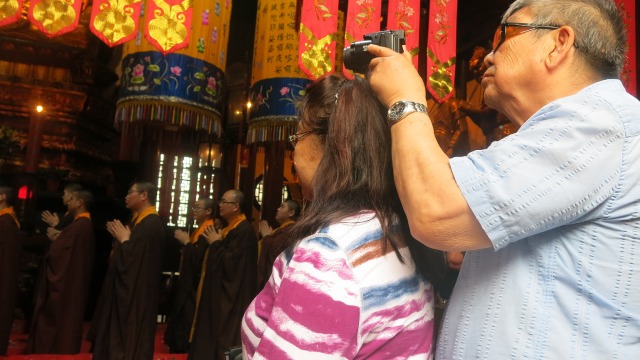 .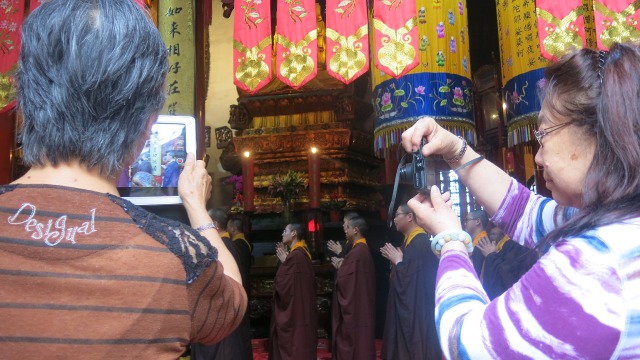 .

.

.


.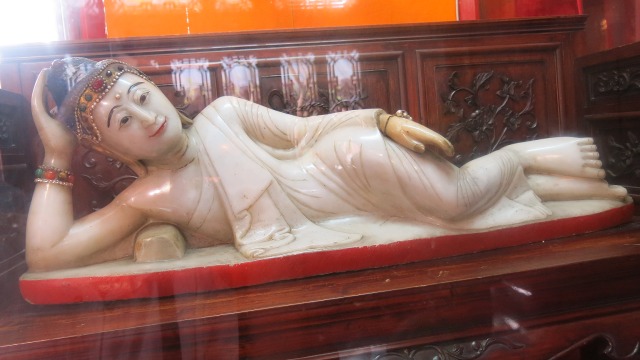 .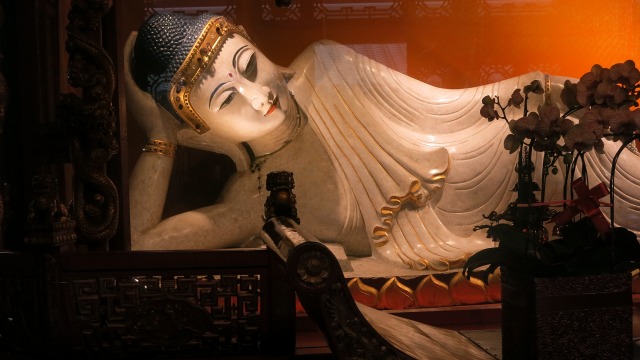 .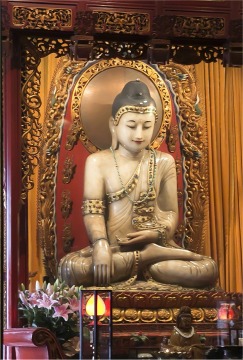 .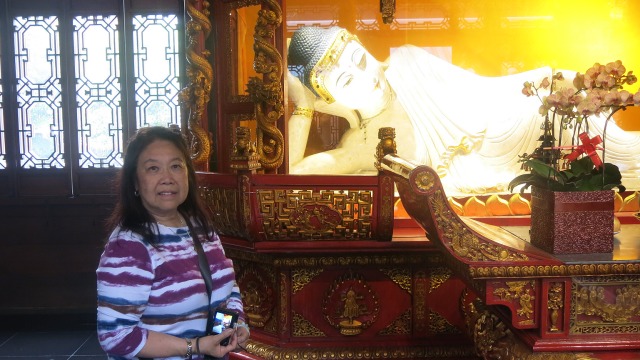 .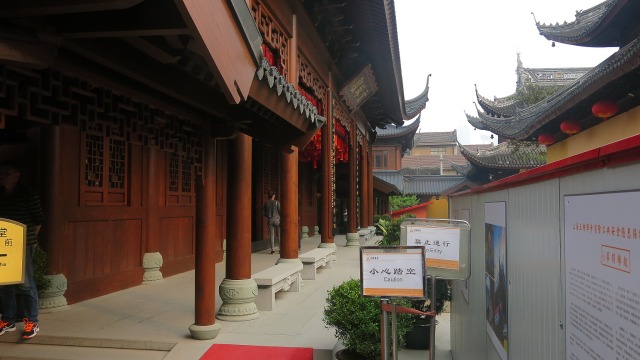 .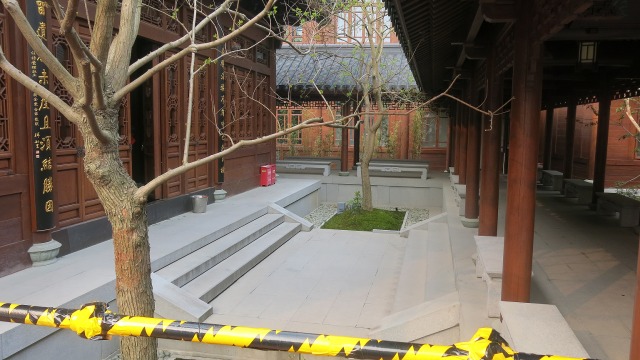 .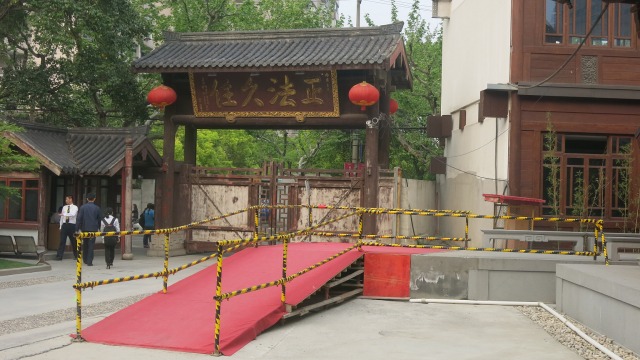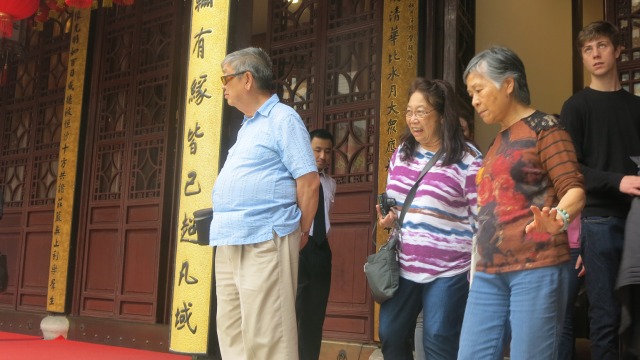 .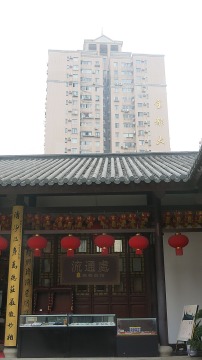 .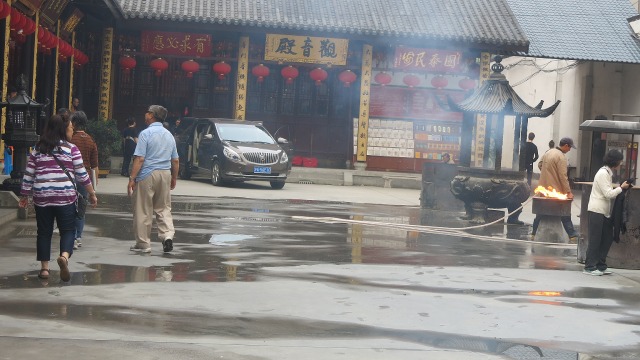 .


.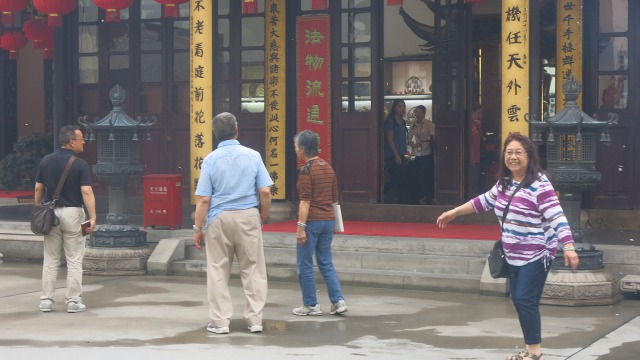 .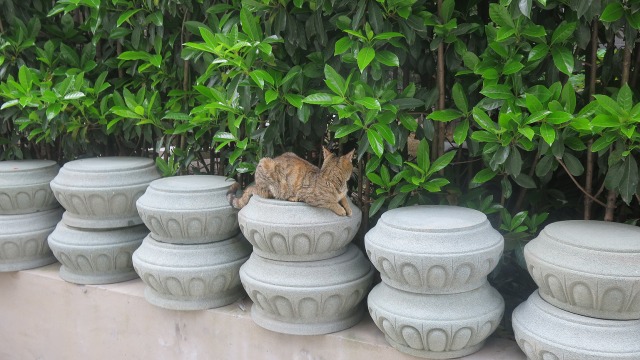 ..



VIII. JADE BUDDHA TEMPLE


Click to open preview collage HERE
1. Jade Buddha Temple I
2. Jade Buddha Temple II
3. Hotel and Mall


SHANGHAI CONTENTS
www.hillmanweb.com/china2017/shanghai.html

BACK TO CHINA 2017 ADVENTURE
MAIN CONTENTS

Bill and Sue-On Hillman
www.hillmanweb.com
hillmans@wcgwave.ca