Bill and Sue-On Hillman: A 50-Year Musical Odyssey
www.hillmanweb.com/book :: www.hillmanweb.com/book/travel

HILLMAN CHINA ADVENTURE 2017
www.hillmanweb.com/china2017
SHANGHAI
Jade Buddha Temple II
www.hillmanweb.com/china2017/shanghai8b.html

Jade Buddha Temple was first built in 1882 in Jiangwan on the southern outskirts of Shanghai. At that time, a 1.9-metre-high white jade Buddha was installed here after a monk had brought it from Burma to Zhejiang Province in 1882. In order to make it convenient for the adherents to visit, it was bodily moved to Shanghai City at the present sire in 1918. It remains an active temple with 70 resident monks.

The most famous feature of Jade Buddha Temple is not the architectural idea which was conveyed in Song Dynasty, the valuable essence lies in the Buddha figures. The seated Buddha, encrusted with jewels, is said to weigh 1,000 kg. A smaller, reclining Buddha from the same shipment lies on a redwood bed.

There are three gold-plated Buddhas in the large hall and other halls house ferocious-looking deities. Artifacts abound and some 7,000 Buddhist sutras line the walls. This famous temple receives thousands of visitors and worshippers every day and now becomes a must-see attraction during Shanghai tours.
Click for full-screen photos

Photos from different angles
from Cameras 2 and 3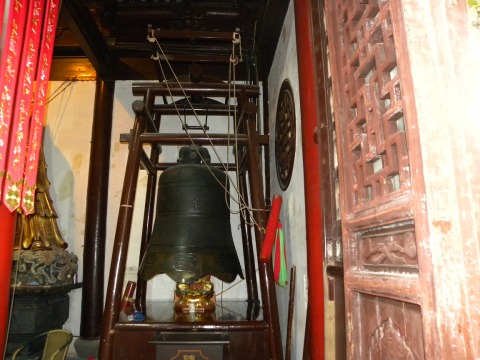 .

.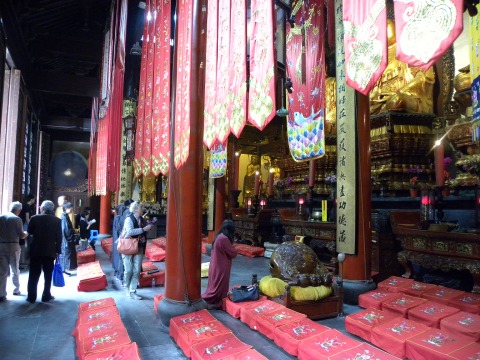 .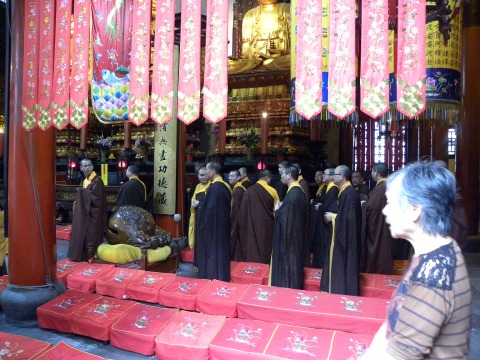 .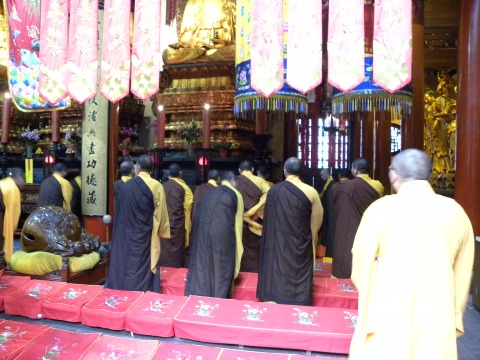 .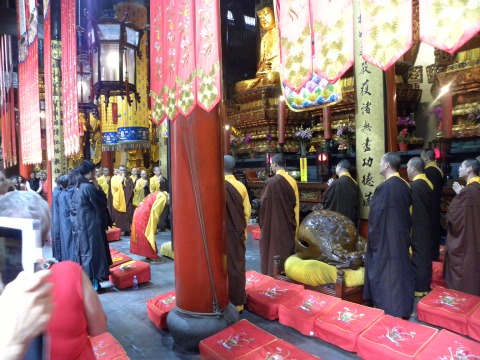 ---
.

.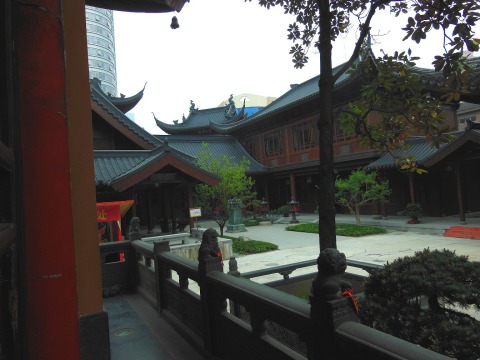 .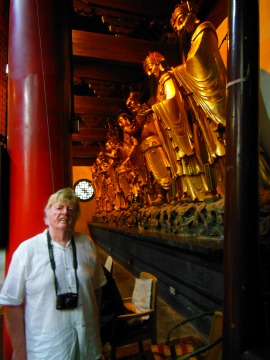 .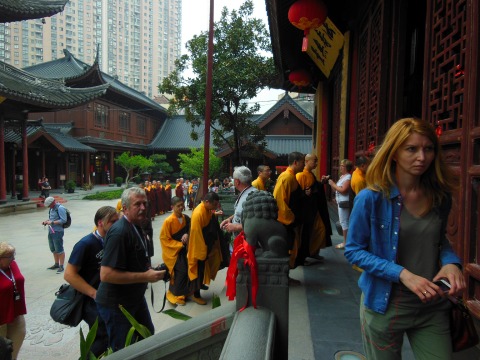 .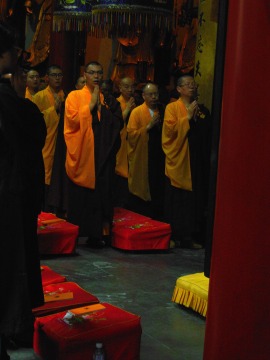 .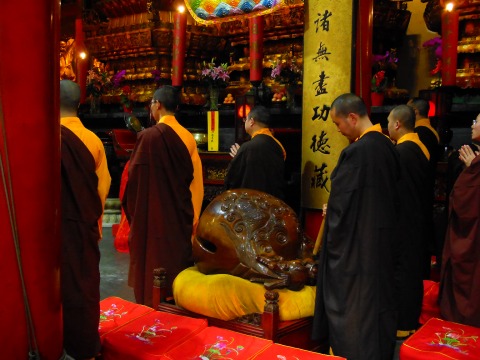 .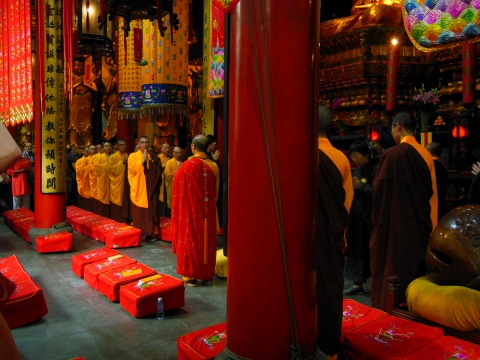 ..

.

.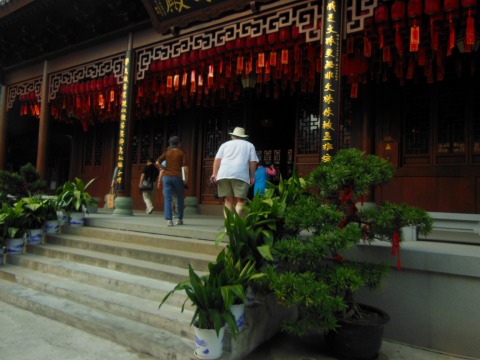 .

.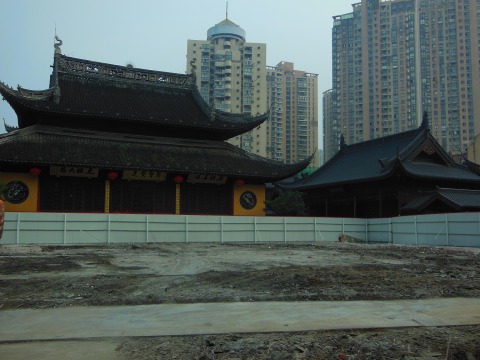 .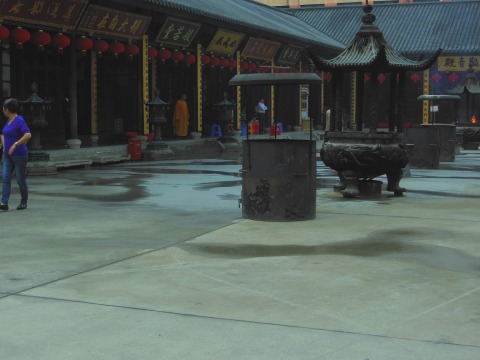 .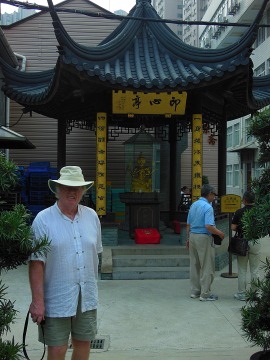 ..


SHANGHAI CONTENTS
www.hillmanweb.com/china2017/shanghai.html

BACK TO CHINA 2017 ADVENTURE
MAIN CONTENTS

Bill and Sue-On Hillman
www.hillmanweb.com
hillmans@wcgwave.ca