Bill and Sue-On Hillman: A 50-Year Musical Odyssey
www.hillmanweb.com/book :: www.hillmanweb.com/book/travel

HILLMAN CHINA ADVENTURE 2017
www.hillmanweb.com/china2017
SHANGHAI
Back to Shanghai:
Yun's Paradise Hotel ~ Mall ~ Dining
www.hillmanweb.com/china2017/shanghai8b.html

Before we left home we had booked rooms in Yun's Paradise Hotel in downtown Shanghai. The location and price were great. It provided easy access to many popular Shanghai attractions such as the shopping and entertainment centres of Xintiandi, the Museum, the Bund and Shanghai's Old City and Yu Gardens. The exterior was brilliantly lit and displayed many fountains, pillars and statues a la Las Vegas. The rooms were clean, service was good, and although our room was in the interior our window opened to a central courtyard. There was a dining room, but we preferred to explore nearby eateries.

The hotel faced a busy street but there was an excellent skywalk with elevator access right from the front courtyard across to a multi-storey mall. The lower level of the mall was a UK Tesco supermarket while the other floors featured a variety of shops and many restaurants ranging from fast food to fine dining on the upper floors. The upper floor also featured the huge silk art shop that we had visited a few days earlier as part of our formal tour.

We had a variety of meals in the mall area. Before walking to Yu Gardens in Old Town we ate a large brunch in the top floor restaurant. Photos of the dishes are displayed on this page.
Click for full-screen photos

YUN'S PARADISE HOTEL and TESCO MALL
Nighttime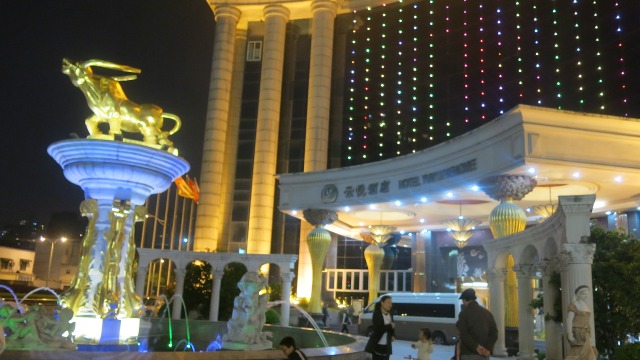 .

.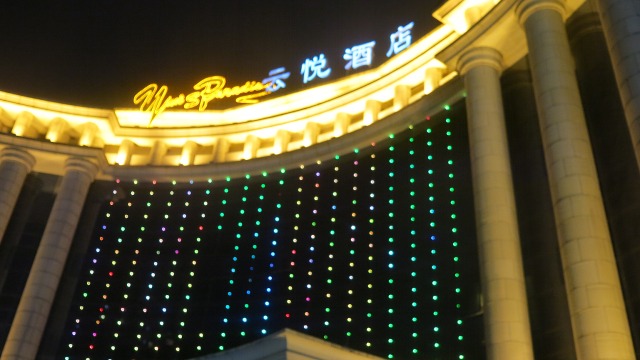 .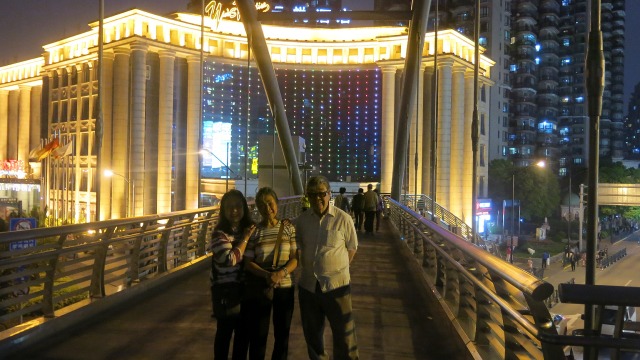 .

.

.

.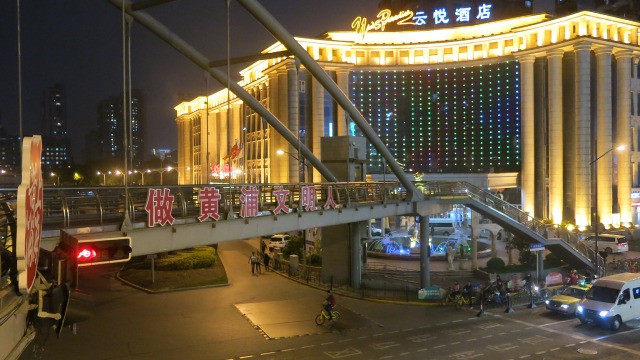 .


Morning Crossover
to Mall and Restaurants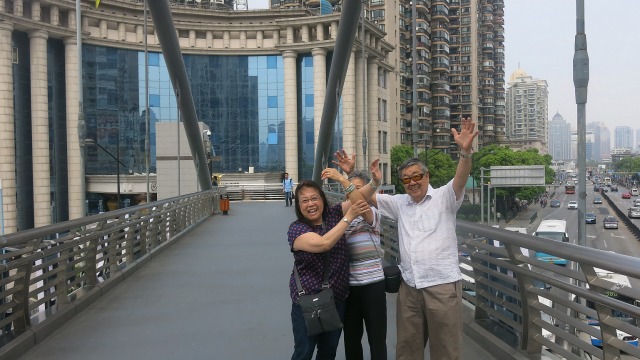 .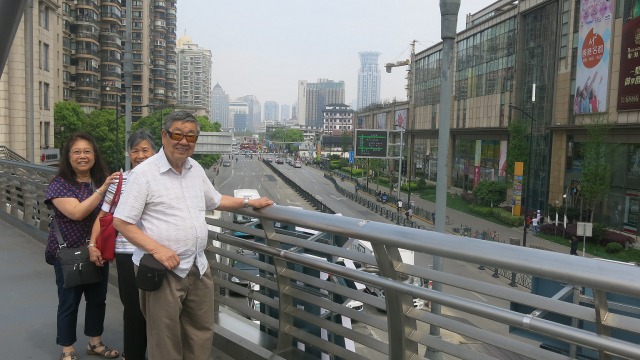 .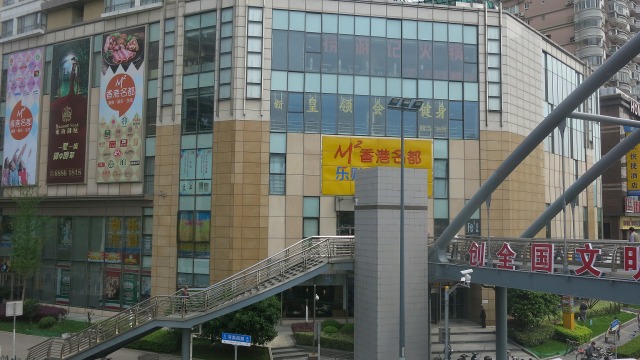 .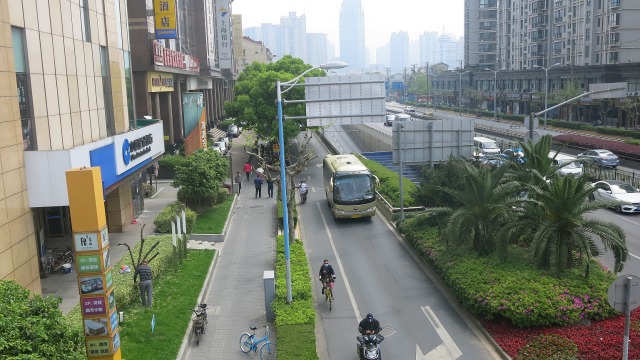 .

.
Our window table provided an excellent view of
our hotel: Yun's Paradise and the surrounding streets.

.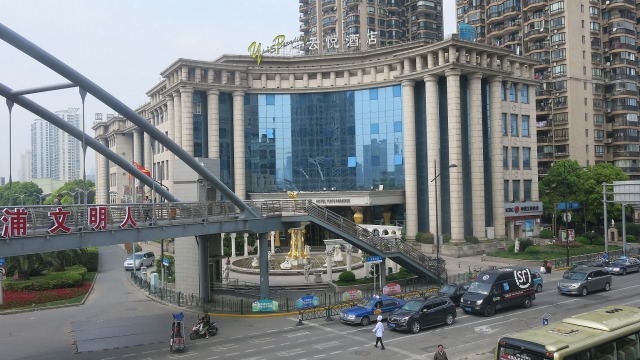 ..

.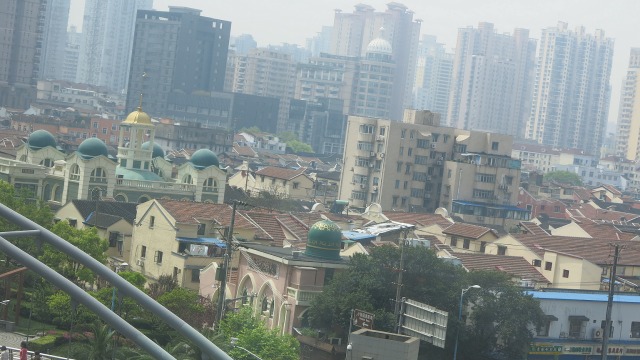 ..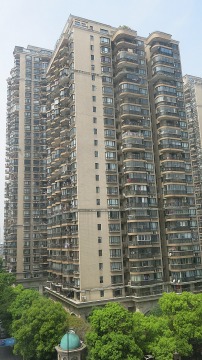 .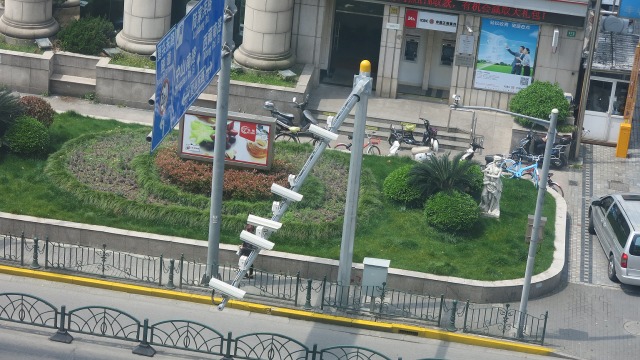 ..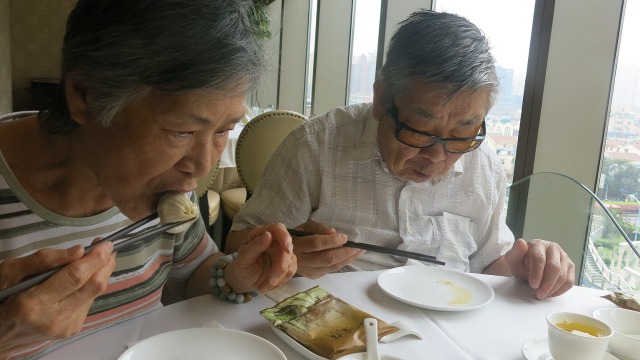 .

..
.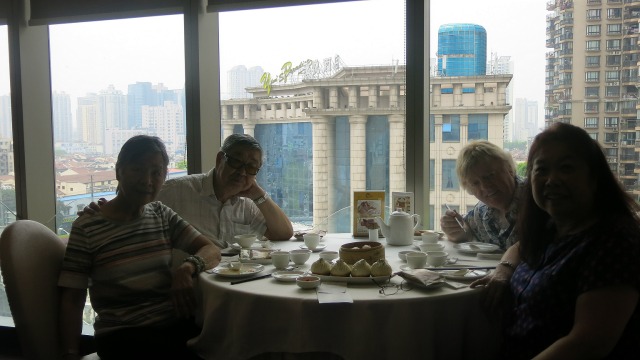 .

..


..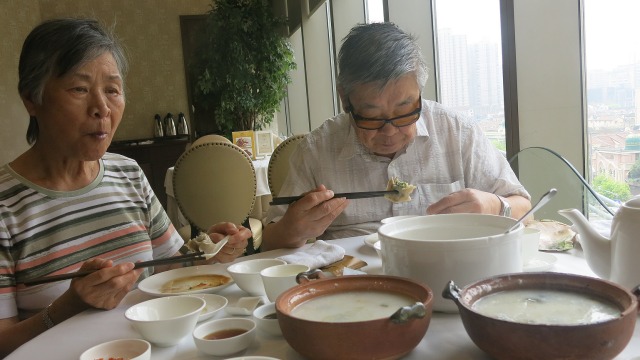 .


The Meal

.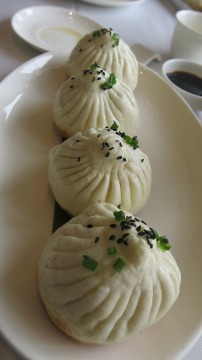 .


.

.

.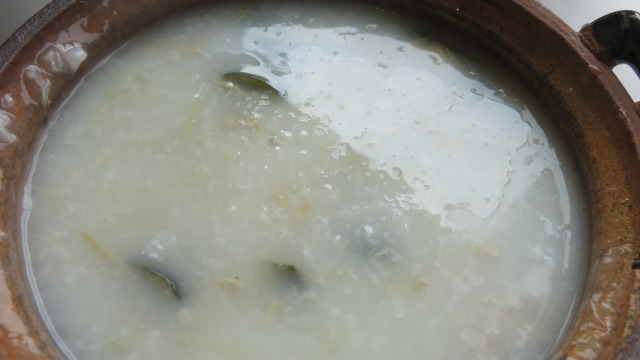 .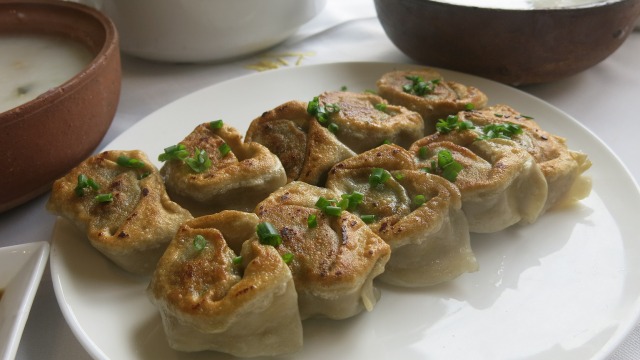 ..

.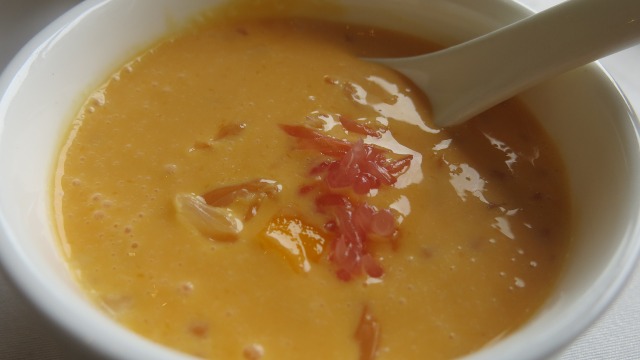 ..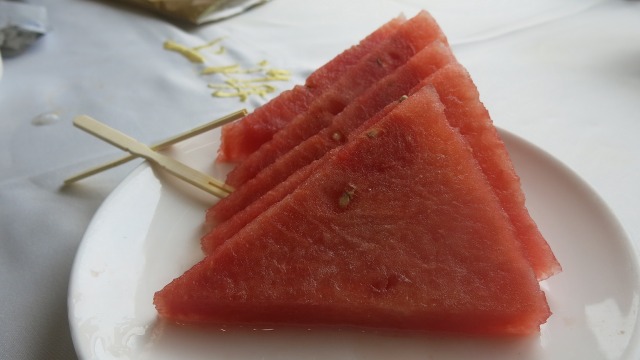 ..
.

..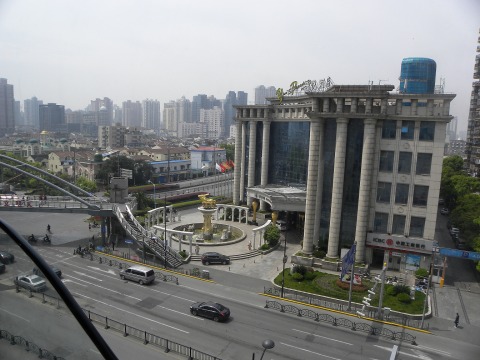 .

.



SHANGHAI CONTENTS
www.hillmanweb.com/china2017/shanghai.html

BACK TO CHINA 2017 ADVENTURE
MAIN CONTENTS

Bill and Sue-On Hillman
www.hillmanweb.com
hillmans@wcgwave.ca