Bill and Sue-On Hillman: A 50-Year Musical Odyssey
www.hillmanweb.com/book :: www.hillmanweb.com/book/travel

HILLMAN CHINA ADVENTURE 2017
www.hillmanweb.com/china2017
TOISAN VILLAGE
2. Exploring Village One
In Search of Ken Tsai's Old Home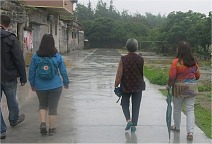 www.hillmanweb.com/china2017/toisan2.html
Click for larger images

ARRIVAL AT THE ADJACENT TSAI VILLAGE
The gate to the Choy village is seen across the pond.

The Tsai Family enters the gate to their village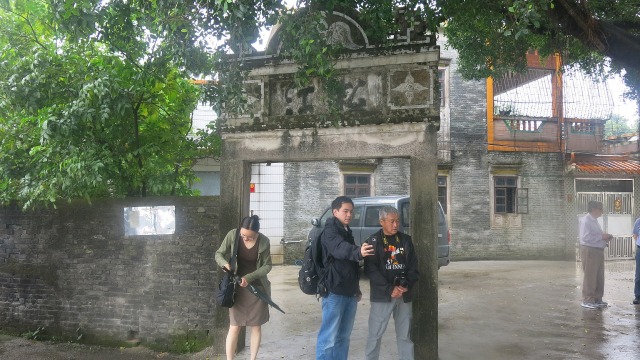 .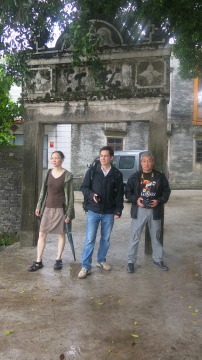 A familiar face that Shaan met on a previous visit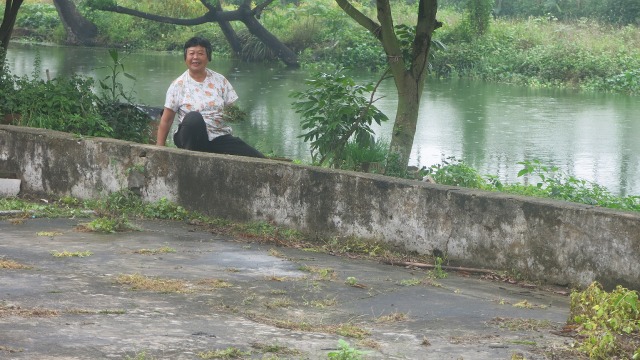 Taking the alleyway path to the old Tsai home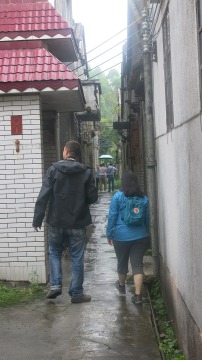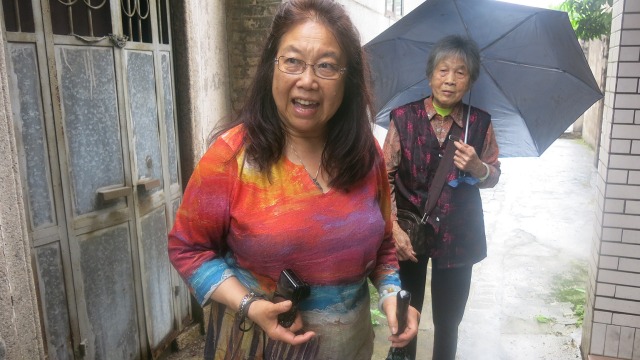 .


Sue-On and Rebecca stop to take their bearings


A final map check near the entrance to the old home.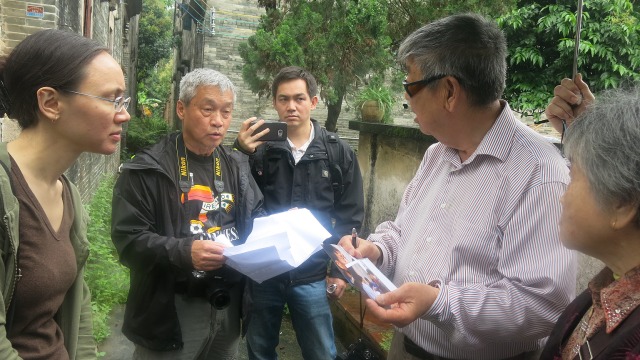 The abandoned home is found
but the current owner lives in another town.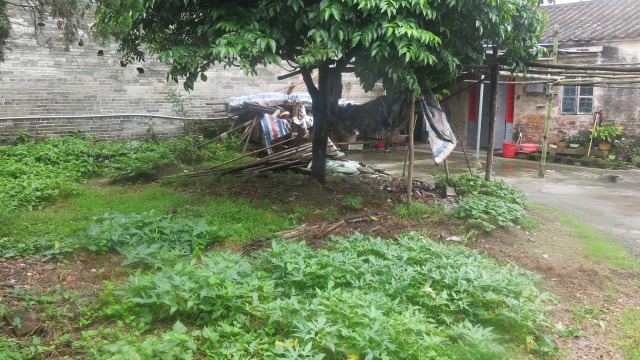 .
.

.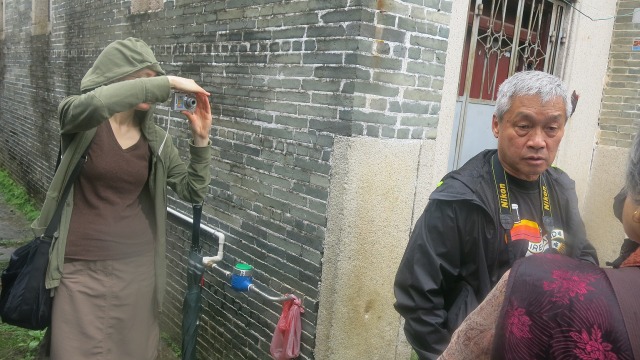 .
.
---


NEXT:
Village Explorations
www.hillmanweb.com/china2017/toisan3.html



TOISAN VILLAGE VISIT

Bill and Sue-On Hillman
www.hillmanweb.com
hillmans@wcgwave.ca