Bill and Sue-On Hillman: A 50-Year Musical Odyssey
www.hillmanweb.com/book

HILLMAN INDOCHINA ADVENTURE: PART 4
www.hillmanweb.com/indochina/cambodia

Cambodia Gallery 10a: Cambodia Dining II
NEW HOPE TRAINING RESTAURANT

http://www.hillmanweb.com/indochina/cambodia/c10a.html
New Hope's Training Restaurant was established in July 2010 with the aim of teaching unemployed young people valuable cooking and hospitality skills, and developing their confidence and employment opportunities. Money generated from the restaurant goes directly to fund the New Hope school.

The Khmer meal started with rather exotic appetizers: nuts, chip rolls and various deep fried creepy crawlies - very tasty but the legs and wings of the crickets tended to get stuck in my teeth. This was followed by Fried Green Noodles with Vegetables and Prawn Butterfly.

The Main Course featured Fried Sweet and Sour Pork lus Tom Yam Chicken. Dessert: Corn and Tapioca in Coconut Milk. There was a variety of fruit drinks and beer.
Click for larger full-screen images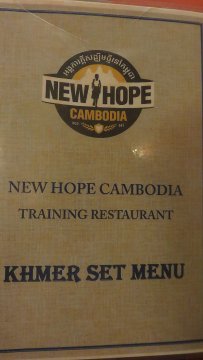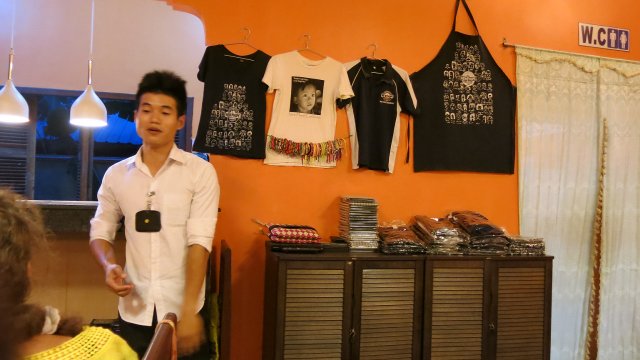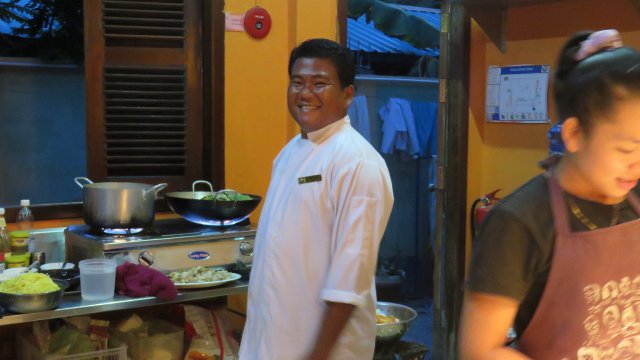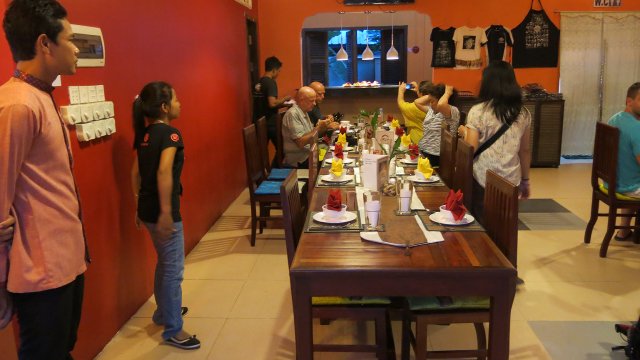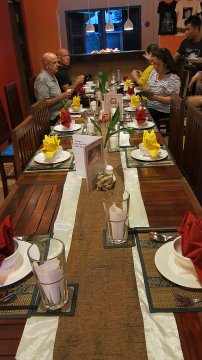 The Appetizers
Nuts, Chips, Deep Fried Tarantulas, Insects and Crickets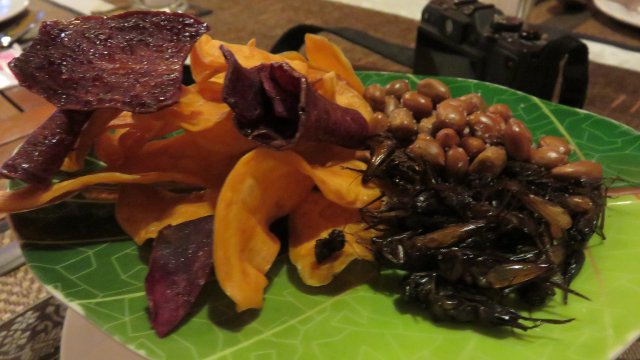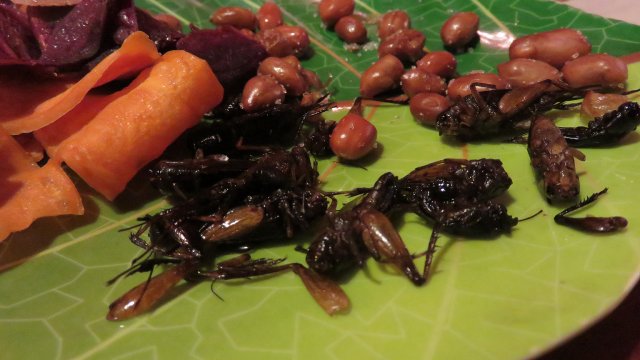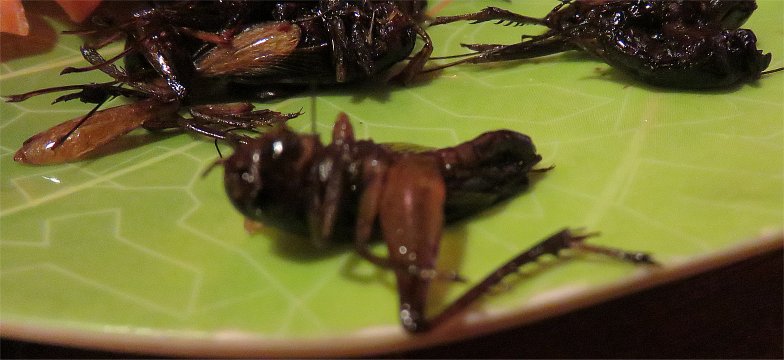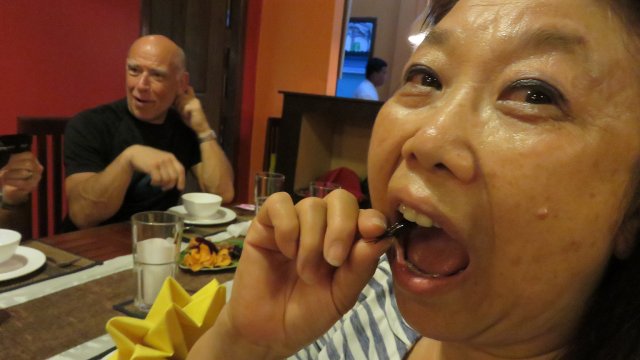 Eagerly awaiting the Main Course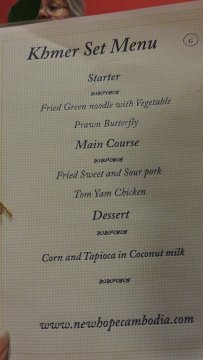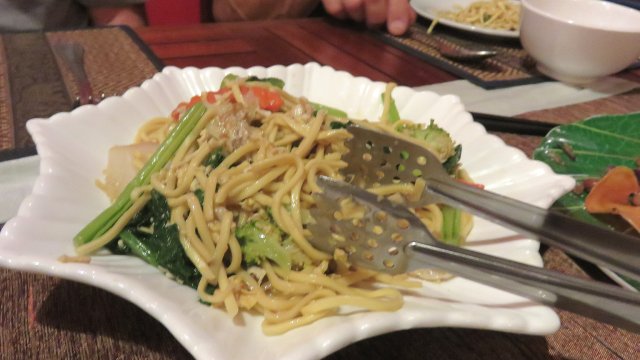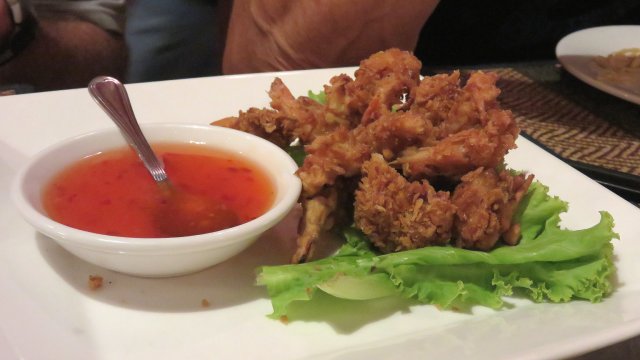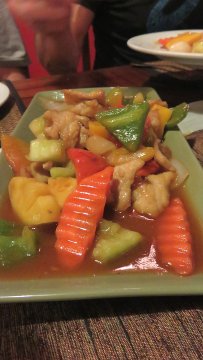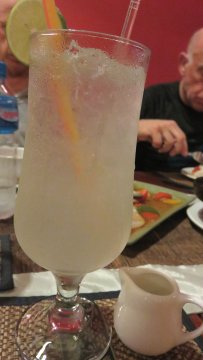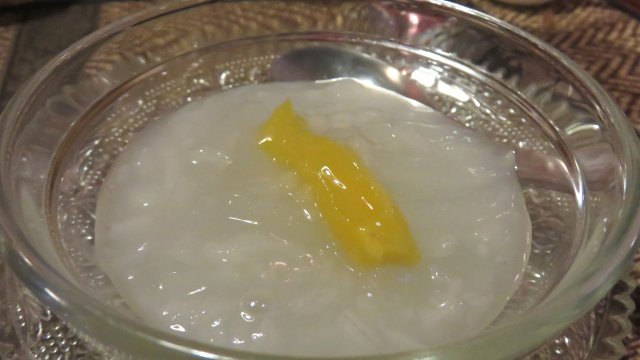 .



.
TO MAIN INDOCHINA PAGE


Copyright 2015
Bill and Sue-On Hillman
hillmans@wcgwave.ca