Bill and Sue-On Hillman: A 50-Year Musical Odyssey
www.hillmanweb.com/book

HILLMAN INDOCHINA ADVENTURE: PART 4
www.hillmanweb.com/indochina/cambodia

Cambodia Gallery 11: ANGKOR WAT II
Sunrise Over The Temple
Photos captured by Sue-On's Canon Lens

http://www.hillmanweb.com/indochina/cambodia/c11a.html
The Angkor Wat Temple complex in Cambodia is the largest religious monument in the world. It was originally constructed as a Hindu temple for the Khmer Empire and gradually transformed into a Buddhist temple toward the end of the 12th century.

Its perfection in composition, balance, proportions, reliefs and sculpture make it one of the finest monuments in the world.

It is a series of elevated towers, covered galleries, chambers, porches and courtyards on different levels linked by stairways.
Click for larger full-screen images


1870 photograph by Émile Gsell

Arrival at the Moat followed by a long walk across the Causeway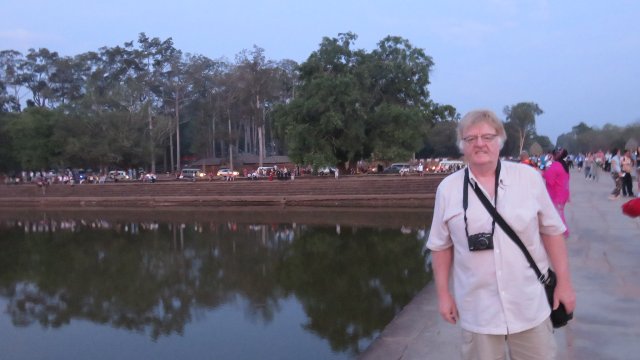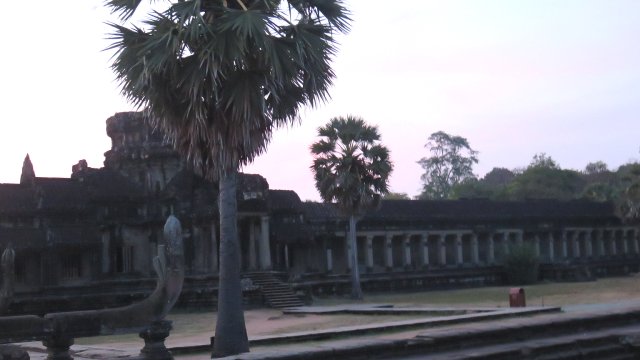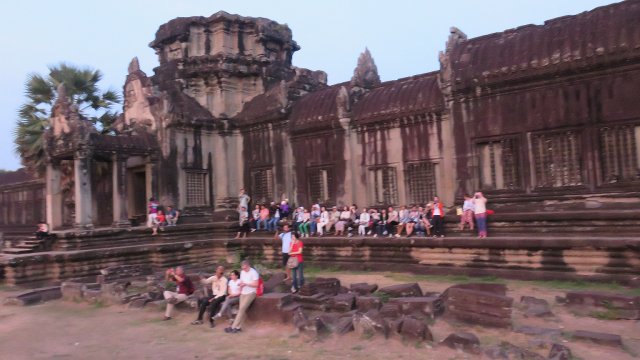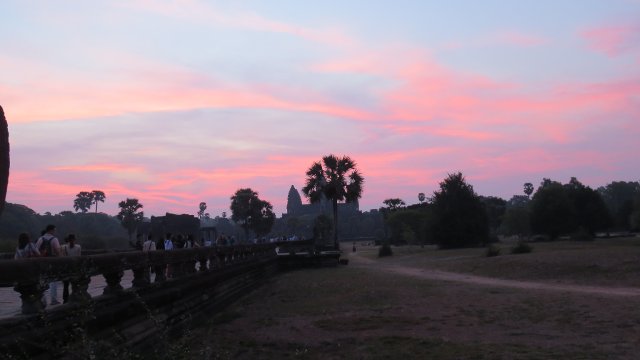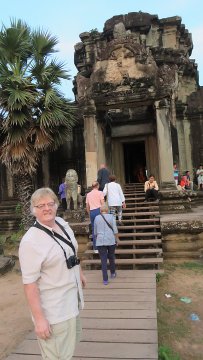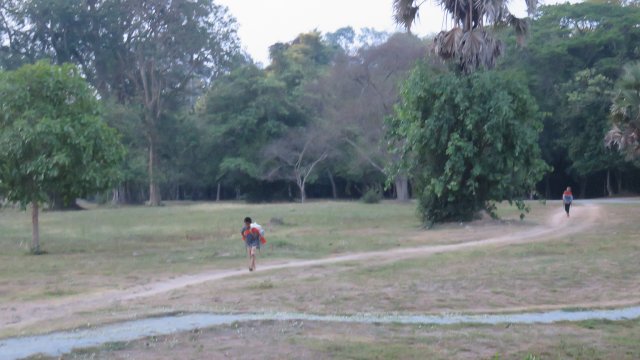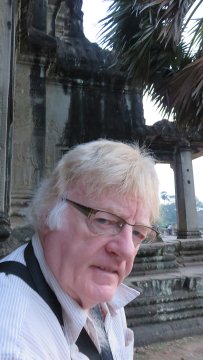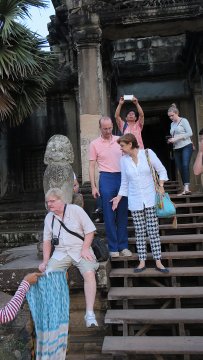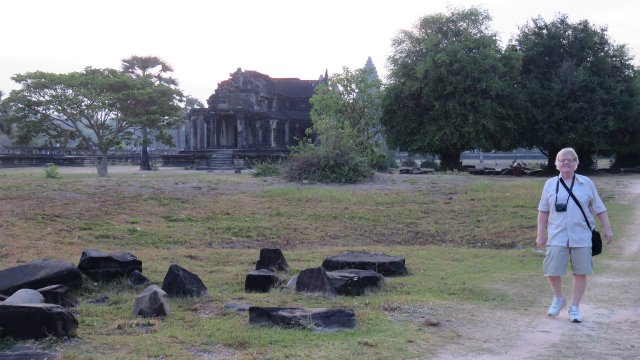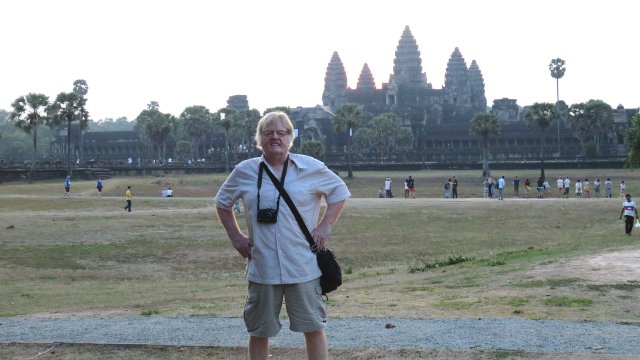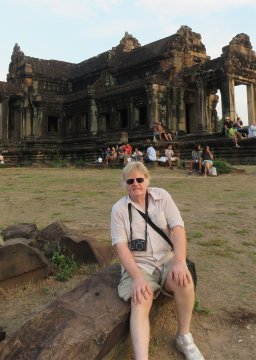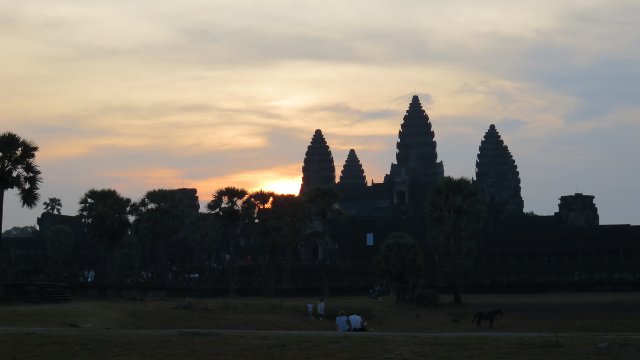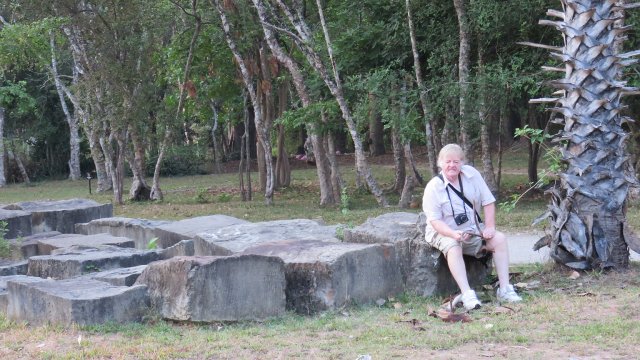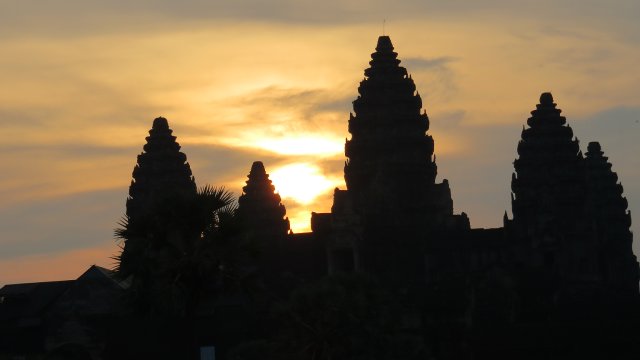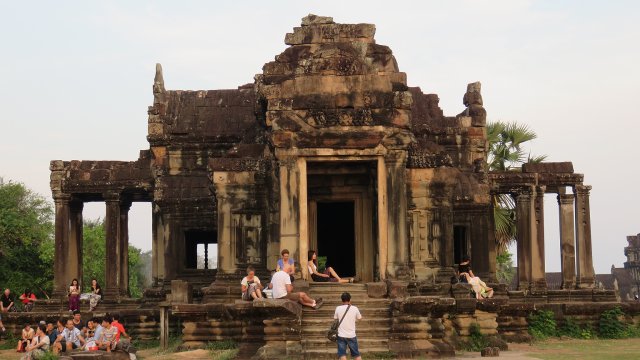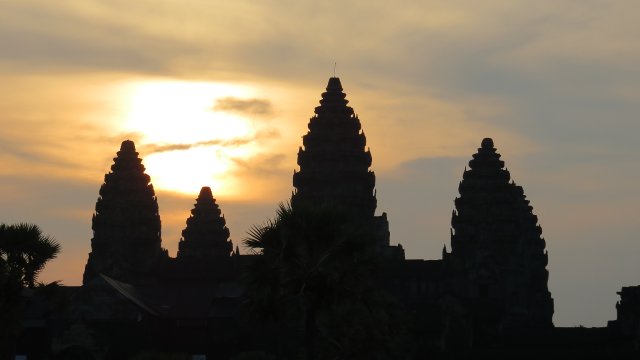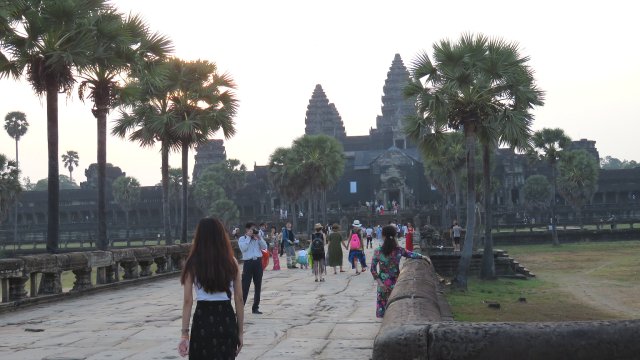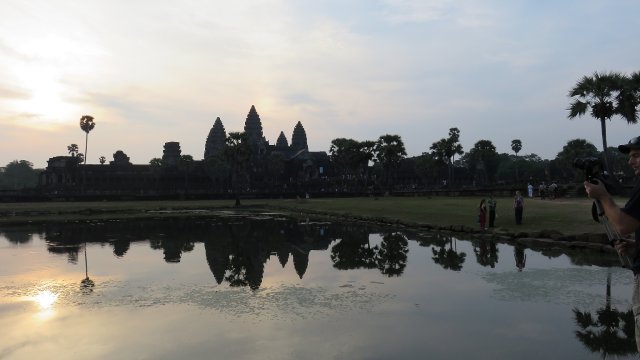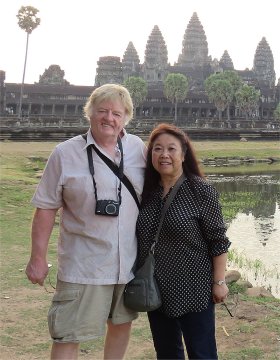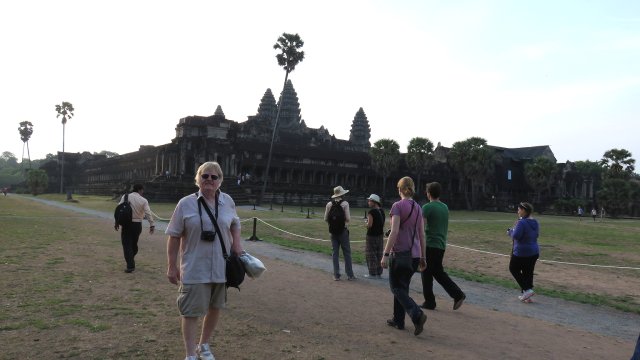 ..
.



.
TO MAIN INDOCHINA PAGE


Copyright 2015
Bill and Sue-On Hillman
hillmans@wcgwave.ca