Bill and Sue-On Hillman: A 50-Year Musical Odyssey
www.hillmanweb.com/book

HILLMAN INDOCHINA ADVENTURE
PART 3

www.hillmanweb.com/indochina/vietnam

PAGE 35:
ON THE ROAD BETWEEN CU CHI & SAIGON I
North to the Cu Chi Tunnels

http://www.hillmanweb.com/indochina/vietnam/v35.html
We enjoyed the 150 km round-trip between Saigon and the Cu Chi Tunnels. It provided an excellent opportunity to observe and take photos of the buildings and activities along the roadway and in the adjacent fields and forests. It also gave us a chance to view more of Saigon.

Agriculture makes up about 30% of the economic output of South Vietnam and the rural fields show a great variety of crops grown: rice, rubber, coffee, tea, nuts, fruits and vegetables.

Many of the industries we saw along the roadways are related to agriculture: food and wood processing as well as textile and construction industries. The numerous tourist draws in the area result in many services catering to tourism.
Click for larger full-screen images

LEAVING SAIGON FOR THE CU CHI TUNNELS
Our local tour guide, Mr. Hai, joins us at our Golden Rose Hotel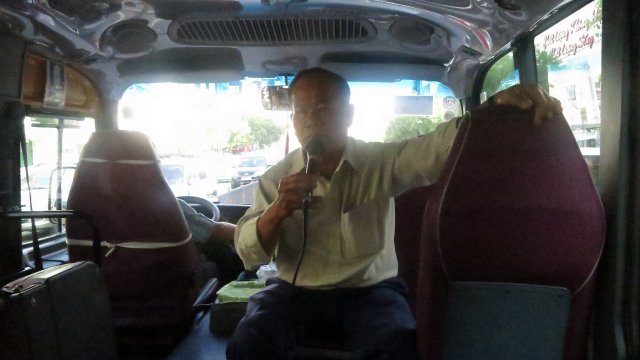 Our bus driver, his good-luck goddess and good-looking passengers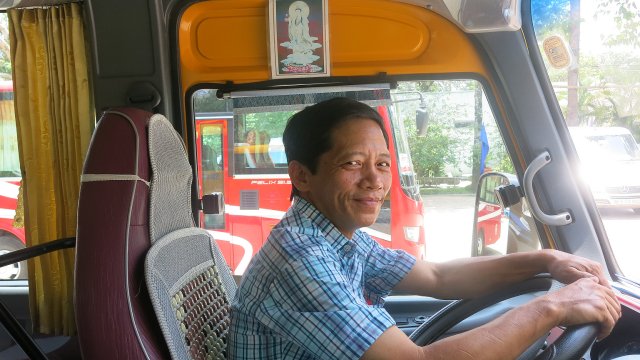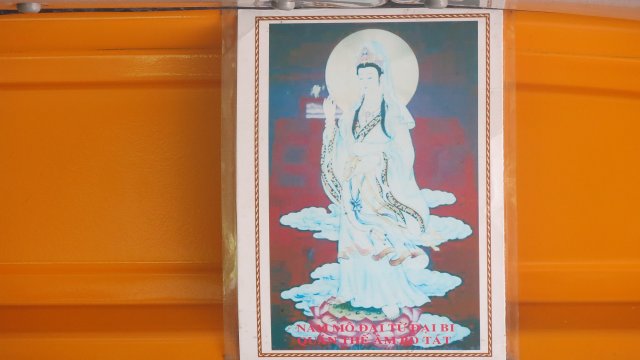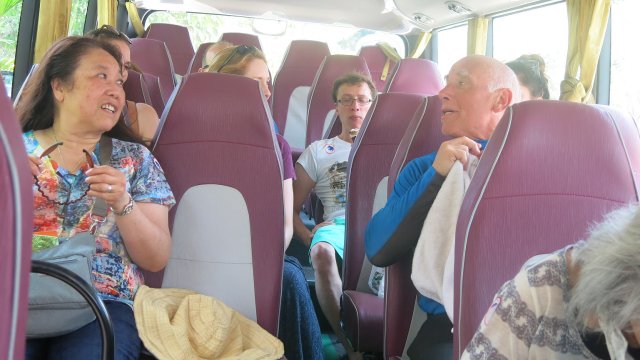 Into the agricultural country north of Saigon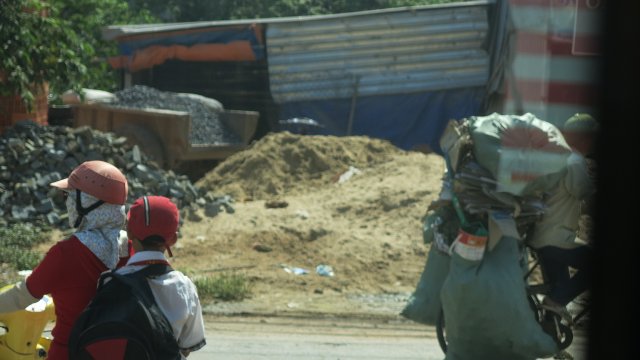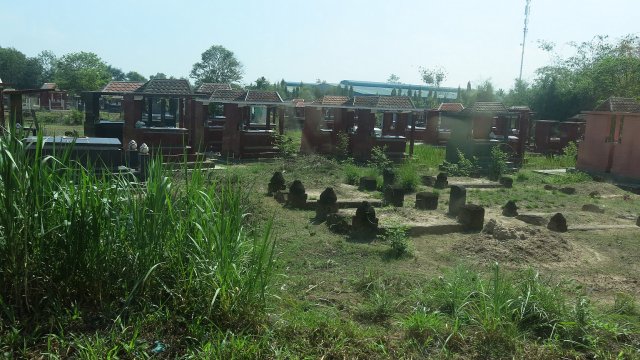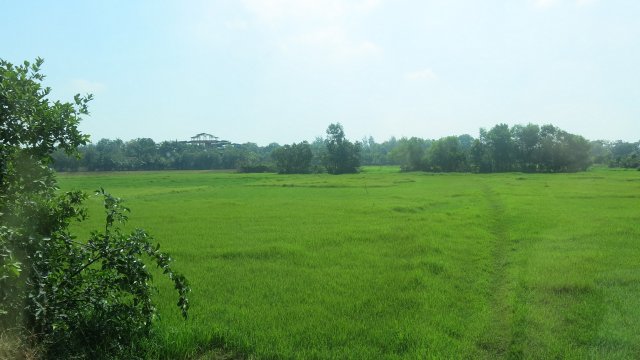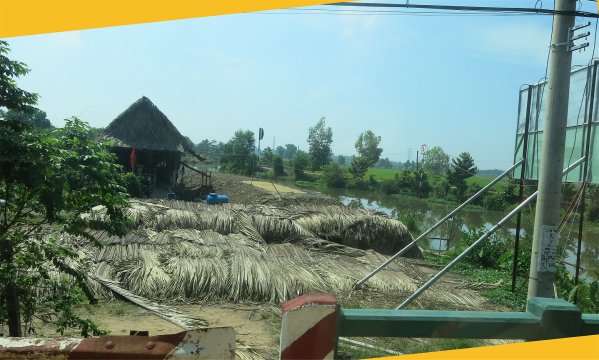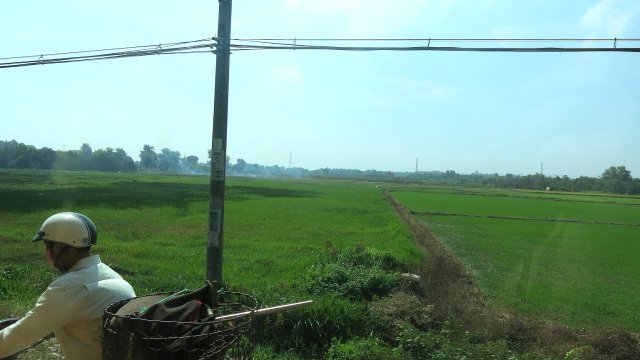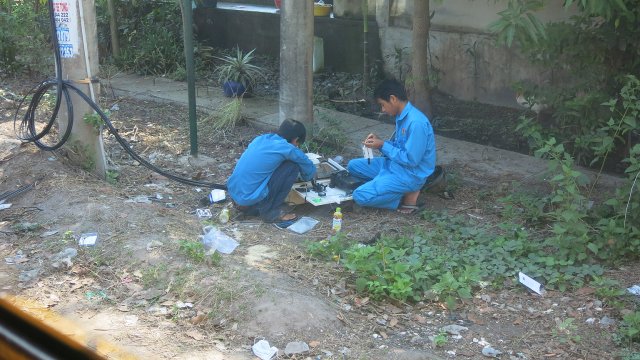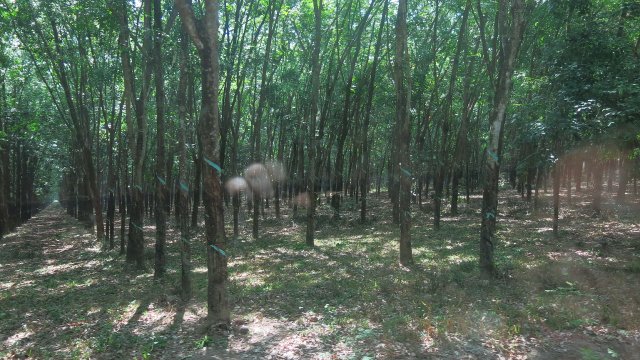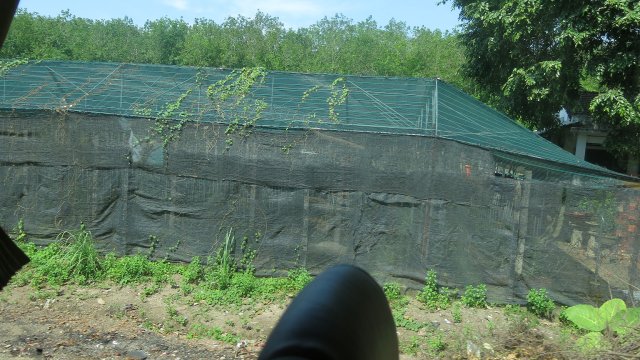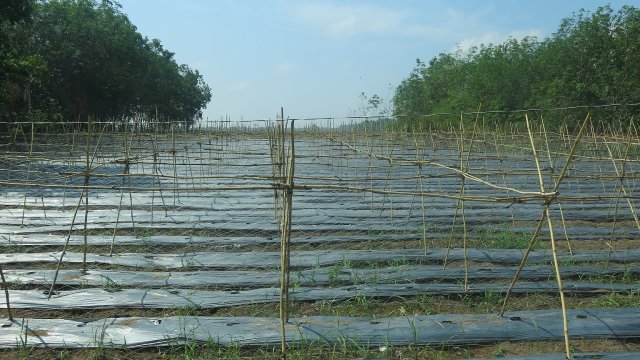 Arrival at Cu Chi
See Gallery XXXIV for the Tunnel Tours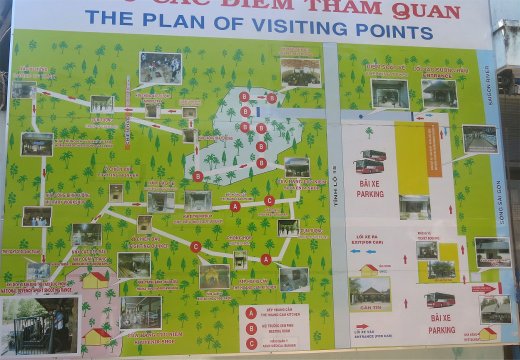 Continued in PART II



GALLERY XXXV CONTENTS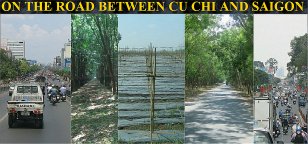 1. To Cu Chi ~ 2. Countryside ~ 3. Country Homes ~ 4. Into Saigon



1. North to the Cu Chi Tunnels
2. Back to the South Vietnam Countryside
3. Country Homes & Industry
4. Into Saigon


Copyright 2015
Bill and Sue-On Hillman
hillmans@wcgwave.ca