Bill and Sue-On Hillman: A 50-Year Travel Odyssey

www.hillmanweb.com/book :: www.hillmanweb.com/book/travel

HILLMAN INDONESIA ADVENTURE
www.hillmanweb.com/indonesia

www.hillmanweb.com/indonesia/sumatra

HILLMAN INDONESIA ADVENTURE I: SUMATRA
24 Photo Galleries
CONTENTS
www.hillmanweb.com/indonesia/sumatra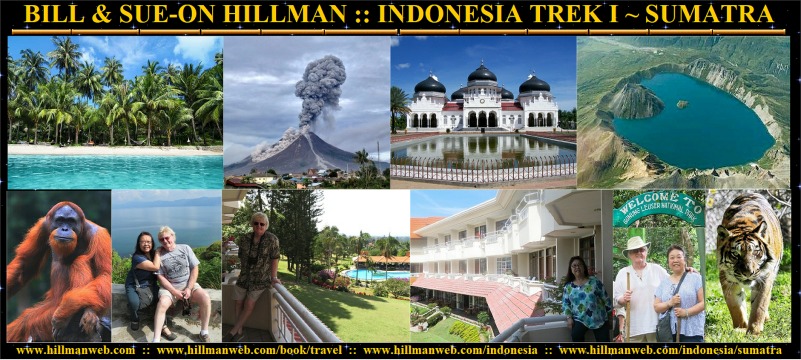 Sumatra is the largest island that is located entirely in Indonesia and the sixth-largest island in the world at 473,481 km2
The equator crosses the island at its centre. The climate of the island is tropical, hot and humid. Lush tropical rain forest once dominated the landscape.

Sumatra has a wide range of plant and animal species but has lost almost 50% of its tropical rainforest in the last 35 years. Many species are now critically endangered, such as the Sumatran ground cuckoo, the Sumatran tiger, the Sumatran elephant, the Sumatran rhinoceros, and the Sumatran orangutan. Deforestation on the island has also resulted in serious seasonal smoke haze over neighbouring countries, such as the 2013 Southeast Asian haze causing considerable tensions between Indonesia and affected countries Malaysia and Singapore.

---

We kicked off the Sumatra leg of our 2019 Asian Adventure by flying into Medan from Penang, Malaysia where we had spent almost two weeks. This was the start of our month-long trek across Indonesia: Sumatra, Java and Bali.

CONTENTS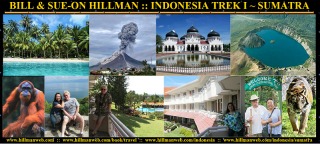 www.hillmanweb.com/indonesia/sumatra

1. Medan Arrival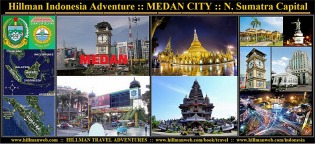 www.hillmanweb.com/indonesia/sumatra/01s.html
2. The Great Mosque of Medan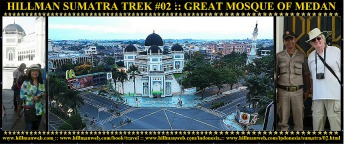 www.hillmanweb.com/indonesia/sumatra/02s.html
3. Maimun Palace


www.hillmanweb.com/indonesia/sumatra/03s.html
4. Leaving Medan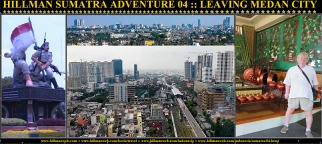 www.hillmanweb.com/indonesia/sumatra/04s.html
5. The Road to Berastagi
and into the National Forest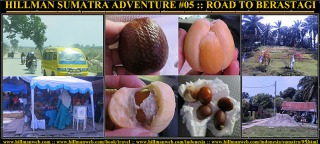 www.hillmanweb.com/indonesia/sumatra/05s.html
6. Ecolodge in the National Forest I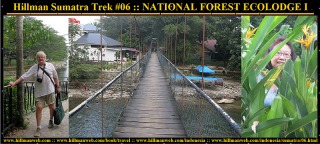 www.hillmanweb.com/indonesia/sumatra/06s.html
7. Ecolodge in the National Forest II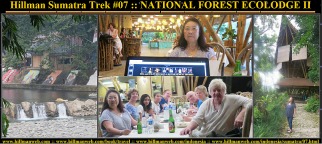 www.hillmanweb.com/indonesia/sumatra/07s.html
8. Sumatra Jungle Trek I: In Search of Orangutans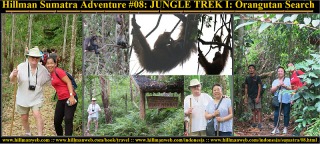 www.hillmanweb.com/indonesia/sumatra/08s.html
9. Sumatra Jungle Trek II: Ape Gallery


www.hillmanweb.com/indonesia/sumatra/09s.html
10. Ride to Berastagi: Volcano Villages and Farms I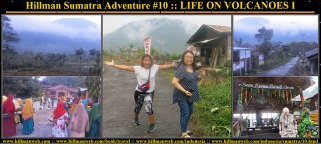 www.hillmanweb.com/indonesia/sumatra/10s.html
11. Ride to Berastagi: Volcano Villages and Farms II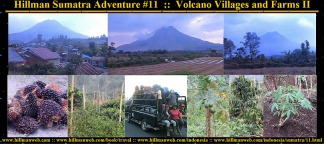 www.hillmanweb.com/indonesia/sumatra/11s.html
12. Sinabung Hills Hotel ~ Berastagi ~ Hotel Grounds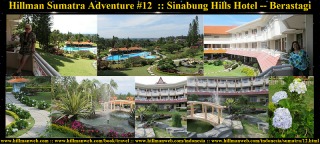 www.hillmanweb.com/indonesia/sumatra/12s.html
ALTERNATE
www.hillmanweb.com/indonesia/sumatra/12salt.html
13. Village and Batuk House Visit
www.hillmanweb.com/indonesia/sumatra/13s.html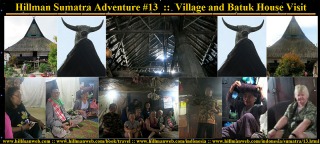 ALTERNATE
www.hillmanweb.com/indonesia/sumatra/13salt.html
14. Road Trip and Toba Lake Ferry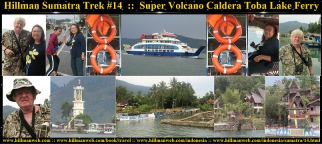 www.hillmanweb.com/indonesia/sumatra/14s.html
15. Samosir Island on Lake Toba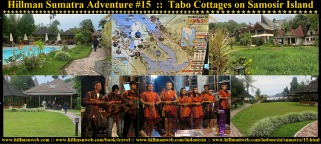 www.hillmanweb.com/indonesia/sumatra/15s.html
16. Traditional Village Visit: Huta Siallagan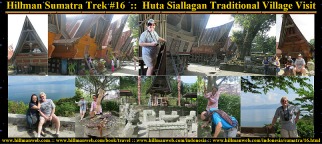 www.hillmanweb.com/indonesia/sumatra/16s.html
ALTERNATE
www.hillmanweb.com/indonesia/sumatra/16salt.html
17. Local Colour in Town and Country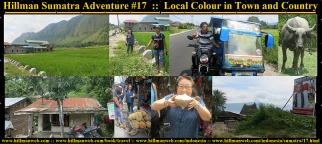 www.hillmanweb.com/indonesia/sumatra/17s.html
18. Tombs of the Kings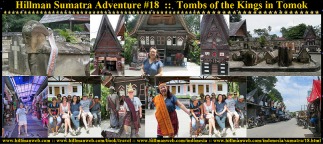 www.hillmanweb.com/indonesia/sumatra/18s.html
19. Leaving Samosir Island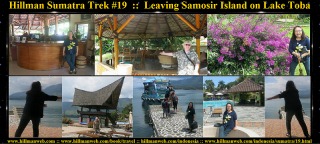 www.hillmanweb.com/indonesia/sumatra/19s.html
20. Farewell Sumatra ~ Flight to Java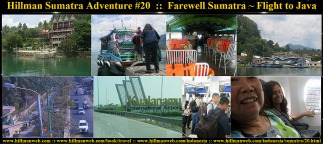 www.hillmanweb.com/indonesia/sumatra/20s.html



SUMATRA ITINERARY

INDONESIA

ITINERARY
WORK NOTES
G-Adventures

HILLMAN INDONESIA ADVENTURE I: SUMATRA
CONTENTS
www.hillmanweb.com/indonesia/sumatra
INDONESIA INTRODUCTION
www.hillmanweb.com/indonesia


BACK TO THE HILLMAN INDONESIA ADVENTURE
www.hillmanweb.com/indonesia

Part of the
Hillman Travel Adventures
Bill and Sue-On Hillman