The Hillman Stereoview Archive
3-D Images of Canada's Early Years
The Quebec Region: Part III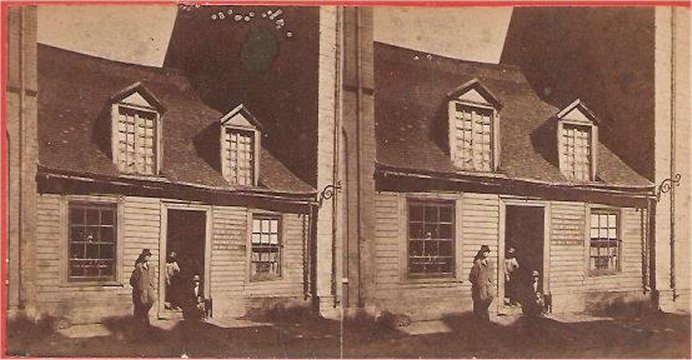 Quebec: House where Montgomery was defeated 1775
Richard Montgomery captured Fort St. Johns and then Montreal in November 1775 and then advanced to Quebec City.
On December 31, he led an attack on the city, but was killed during battle.
.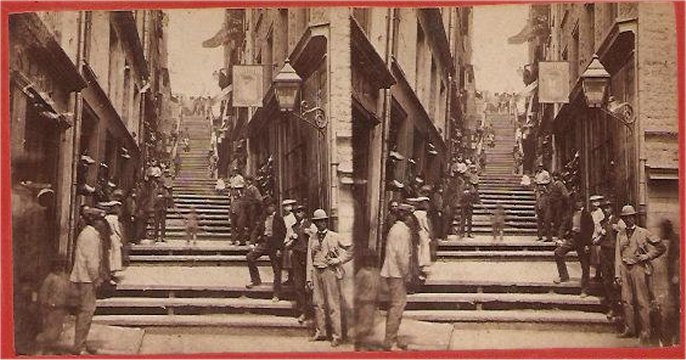 Quebec: Break-neck Steps, at foot of which was found the Tomb of Champlain
.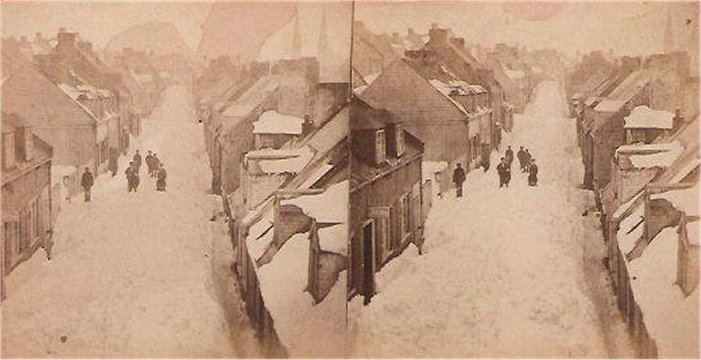 Quebec: Snow on the Street in March
.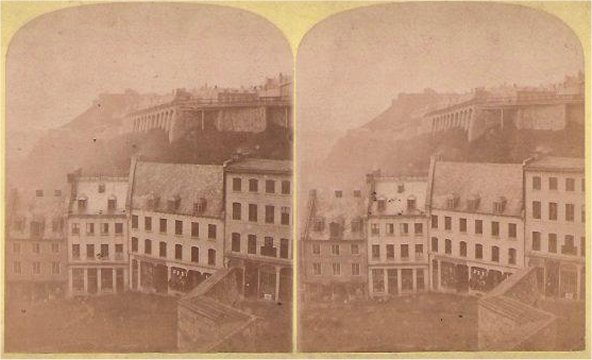 Quebec: Durham Terrace and Citadel
.


Quebec: Wolfe Monument and Jail
This monument marks the very spot where the larger-than-life English general James Wolfe
received his fatal musket wound in the closing hours of the furious and pivotal Battle of The Plains of Abraham.
This was the battle which ultimately gave the British control over the French colonies in Canada.
..


Horse-Drawn Caleche, Quebec
.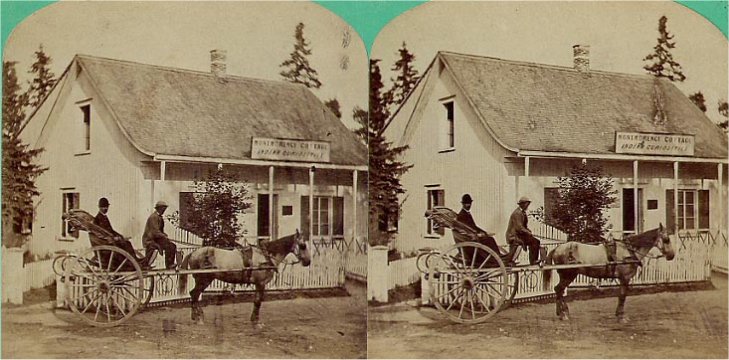 Caleche at Montmorenci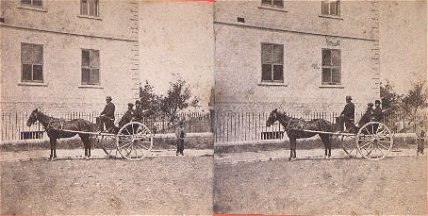 A Quebec Caleche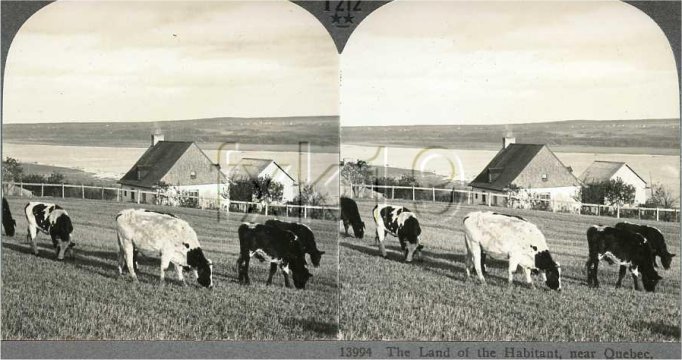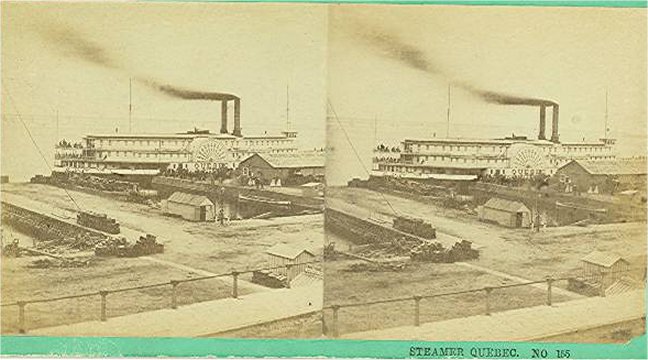 Steamer


Martelo Tower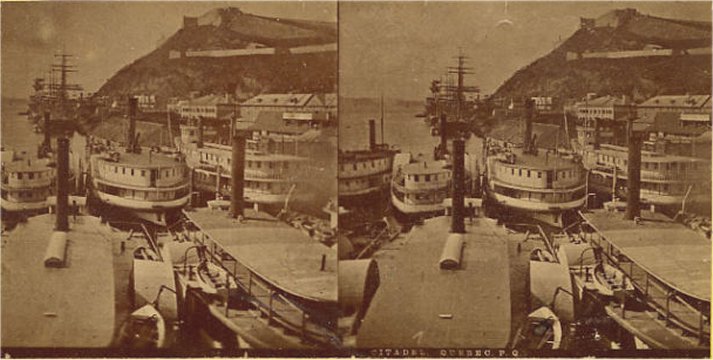 Citadel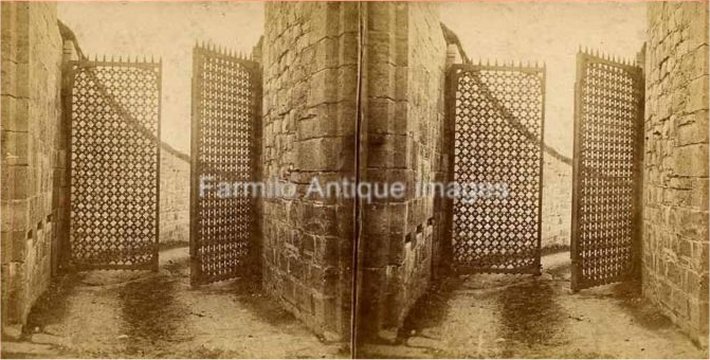 Citadel Chain Gate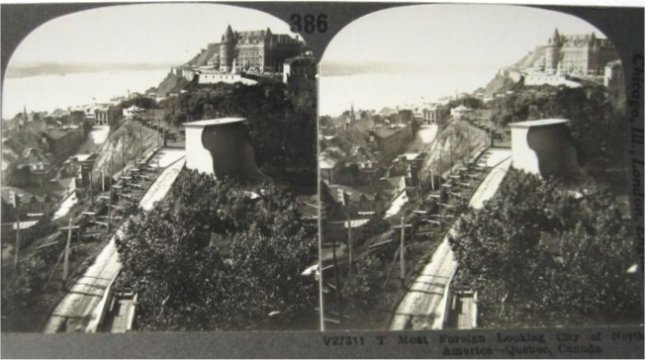 Most Foreign Looking City of North America: Quebec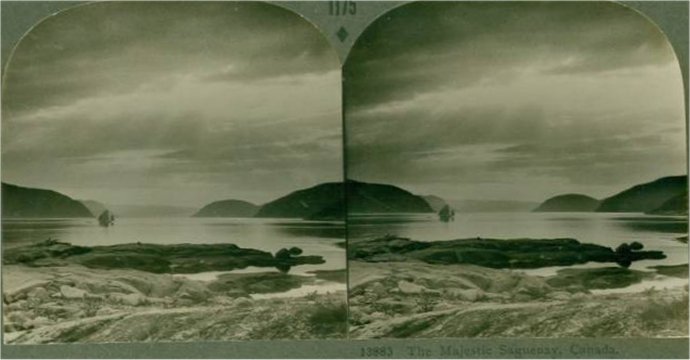 The Majestic Saguenay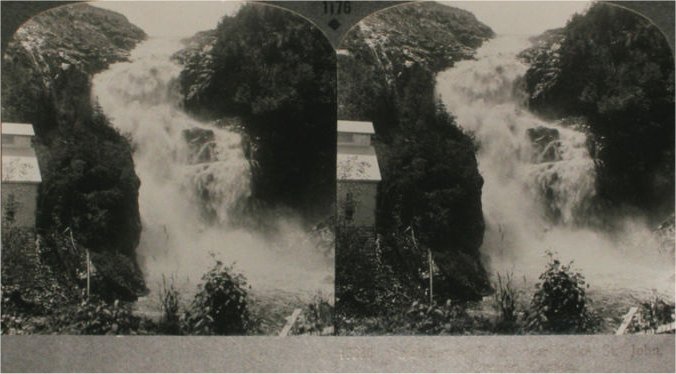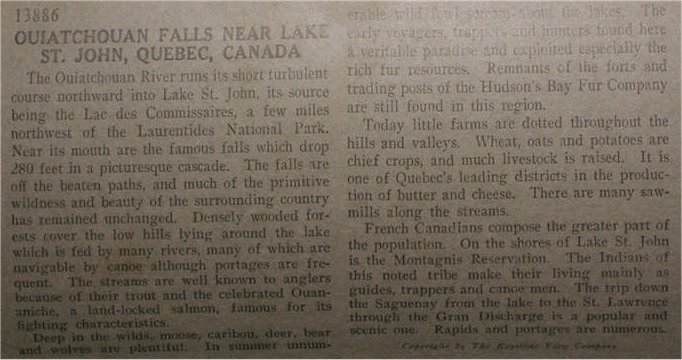 Ouiatchquan Falls Near Lake St. John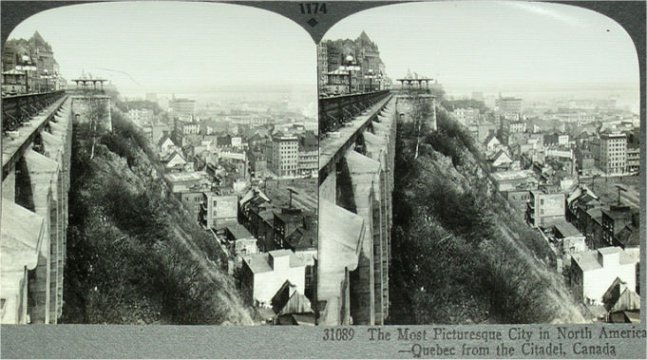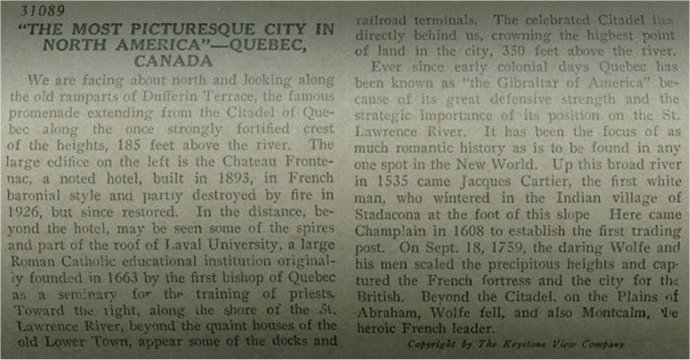 "The Most Picturesque City in North America": Quebec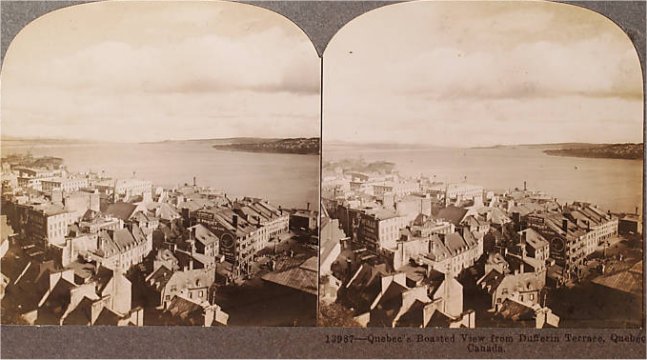 Quebec's Boasted View from Dufferin Terrace, Quebec