Ancient India in 3D: Gallery Seven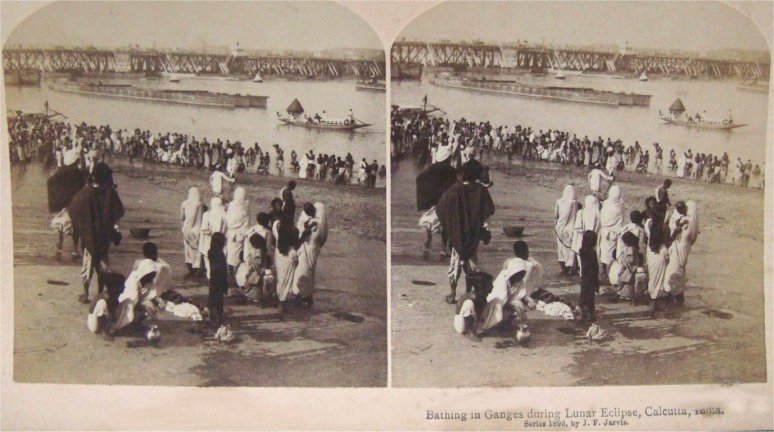 Bathing in Ganges during Lunar Eclipse, Calcutta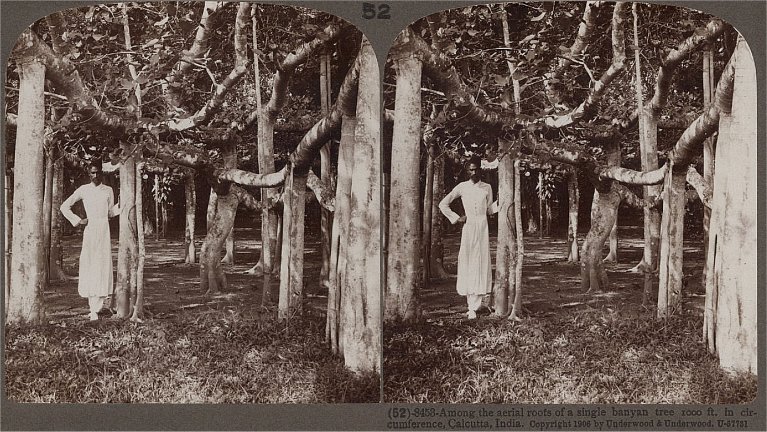 Among the aerial roots of a single banyan tree 1000 ft. in circumference, Calcutta.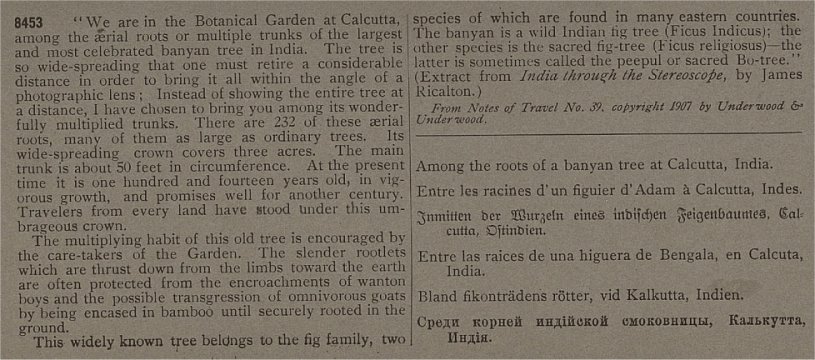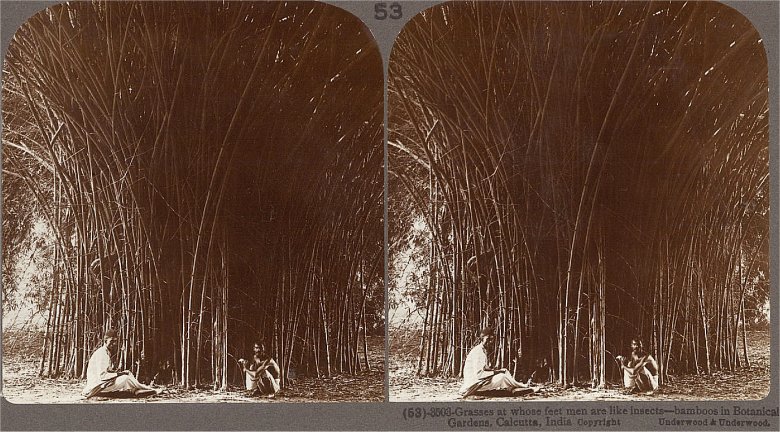 Grasses at whose feet men are like insects -- bamboos in Botanical Gardens, Calcutta.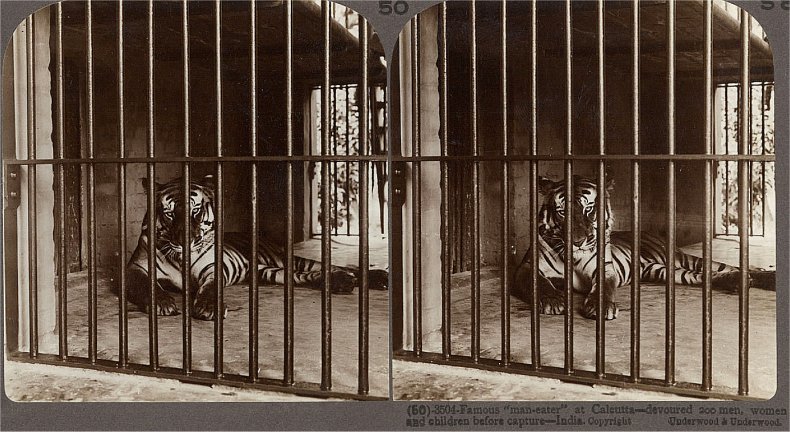 Famous "man-eater" at Calcutta -- devoured 200 men, women and children before capture.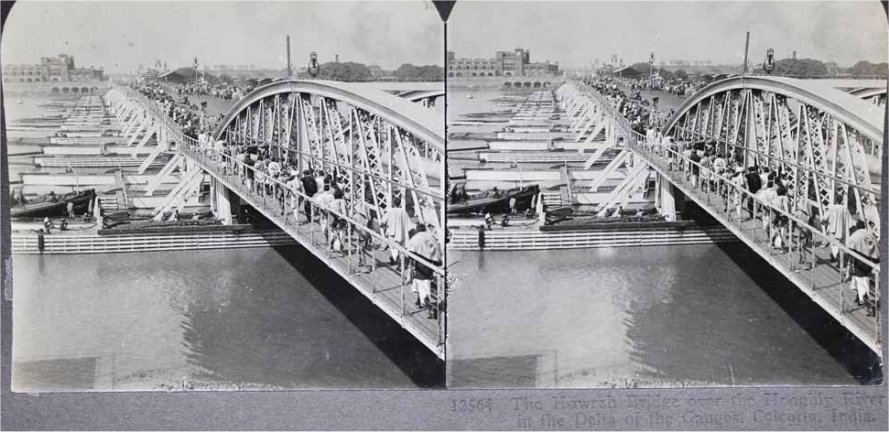 The Howrah Bridge over the Hooghly River, Calcutta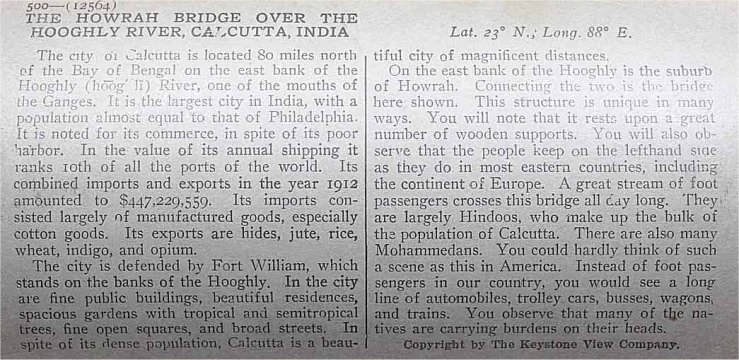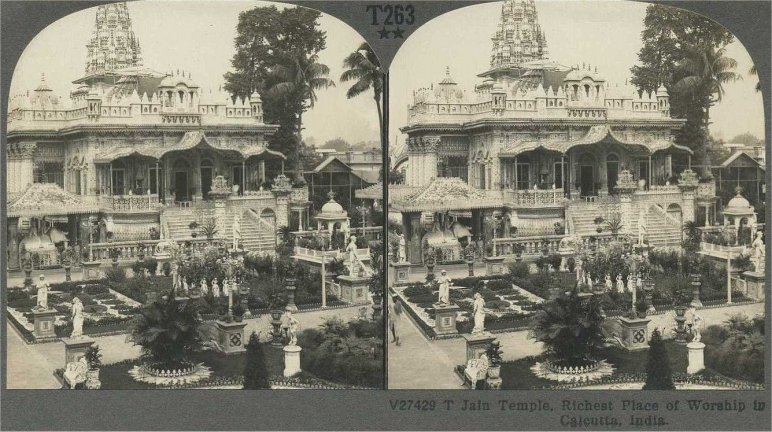 Jain Temple, Richest Place of Worship in Calcutta.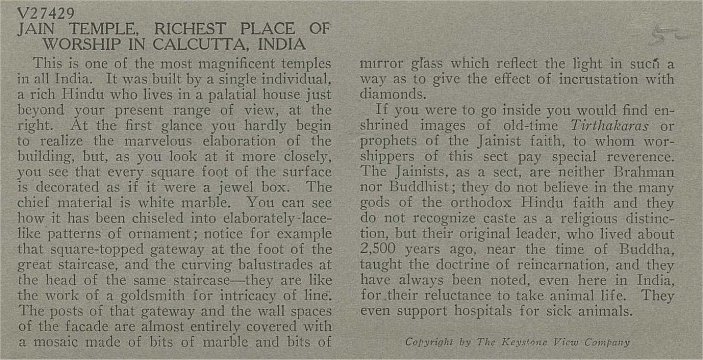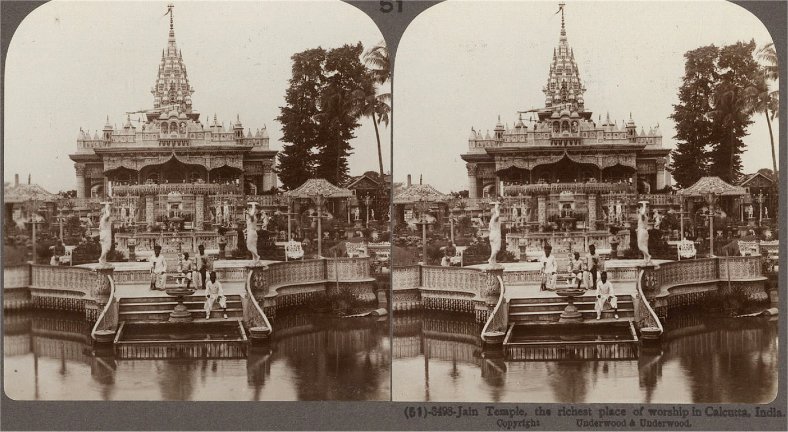 Jain Temple, the riches place of worship in Calcutta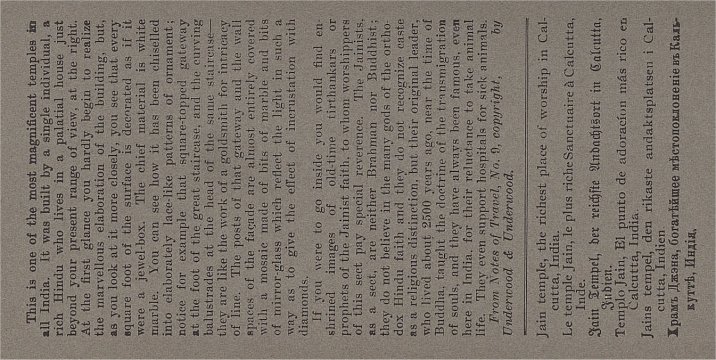 Jani Temple, showing Group of Idols, Calcutta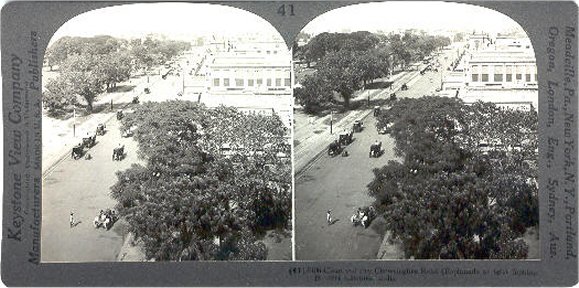 Clear and Airy Chowringhee Road (Esplanade at left), looking N. over Calcutta.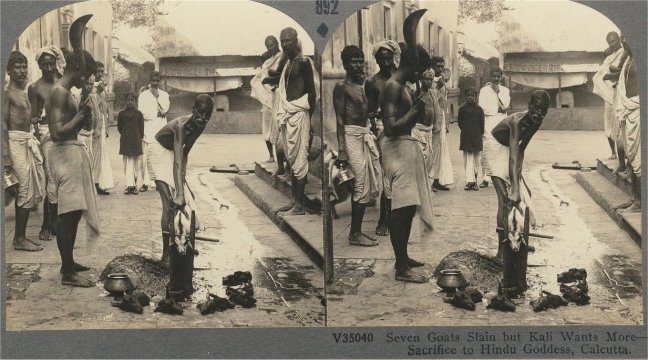 Seven Goats Slain but Kali Wants More -- Sacrifice to Hindu Goddess, Calcutta



alternate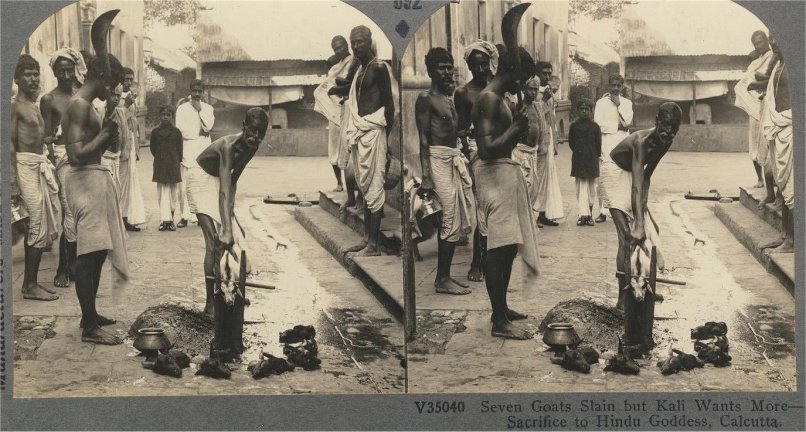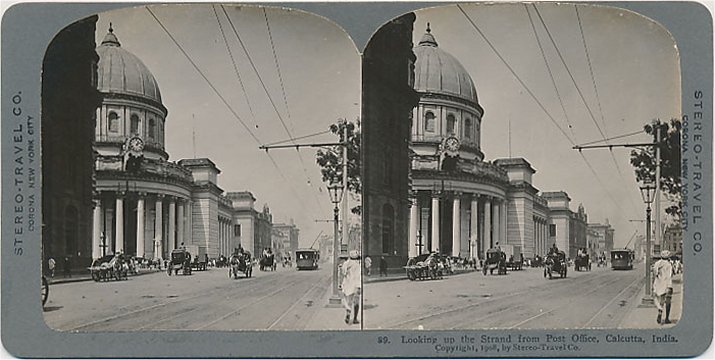 Looking up the Strand from Post Office, Calcutta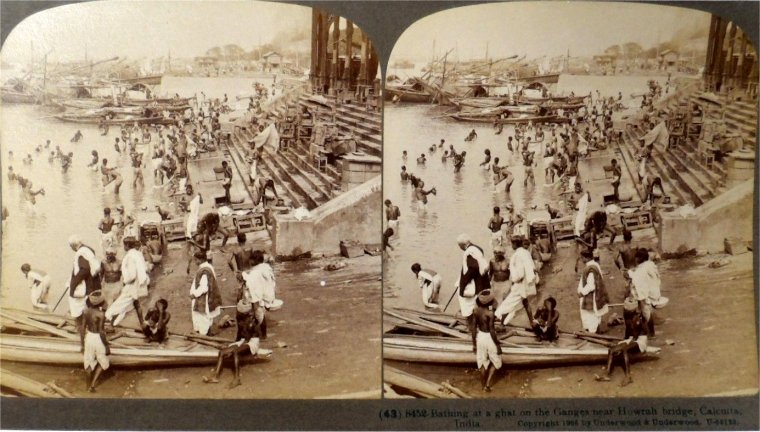 Bathing at a ghat on the Ganges near Howrah bridge, Calcutta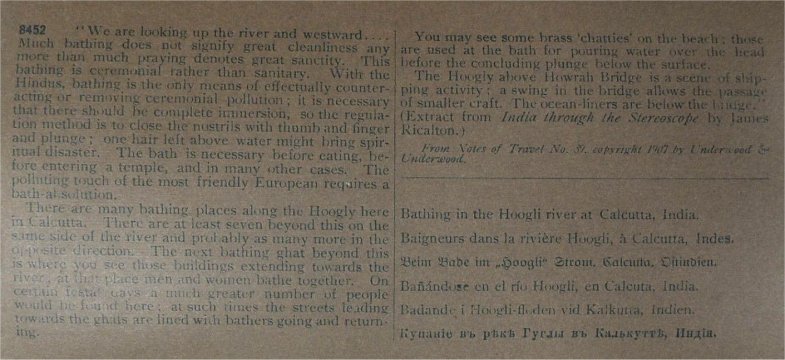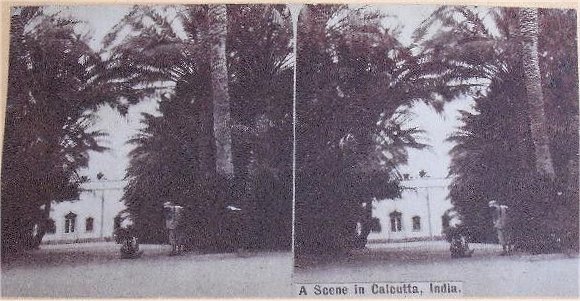 A Scene in Calcutta in the 1880s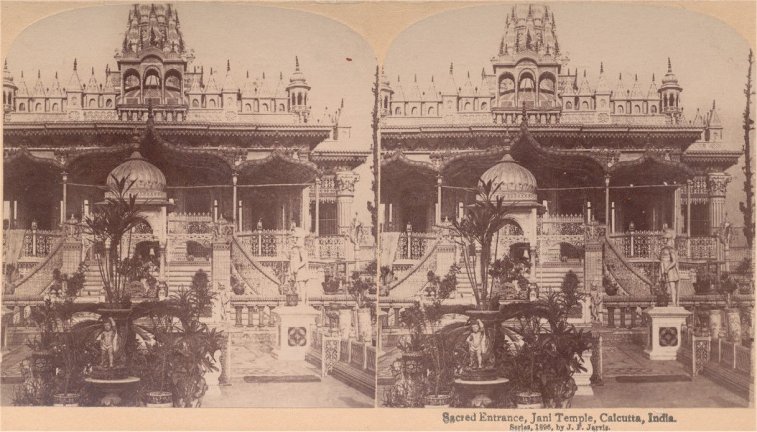 Sacred Entrance, Jani Temple, Calcutta



BACK TO INDIA CONTENTS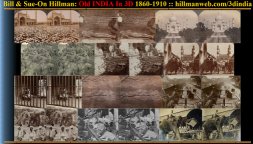 Ancient India In Three Dimension


MORE OF OUR 3D GALLERIES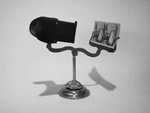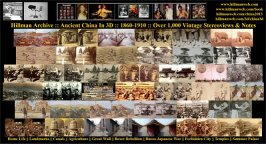 INTRO & CANADA :: CHINA 1 :: CHINA II :: INDIA


Part of the
Hillman Eclectic Studio
Hillman Brandon University EduTech Research Project
All Original Work : Image Restoration ©2016
William Hillman
Assistant Professor (Retired)
Brandon University