Ancient Japan in 3D: Gallery Three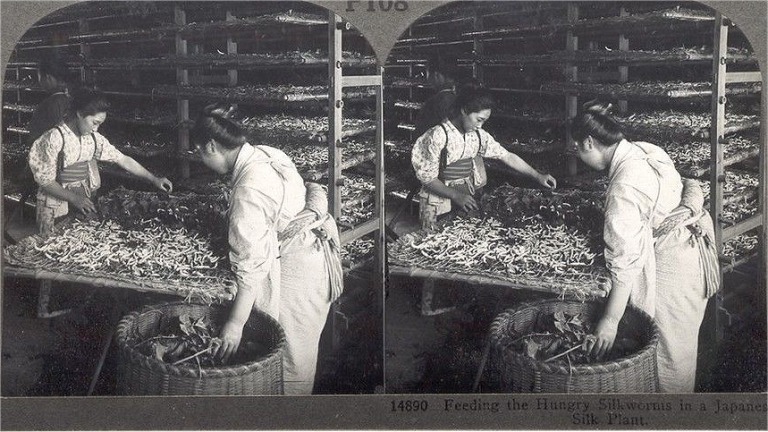 Feeding the Hungry Silkworms in a Japanese Silk Plant.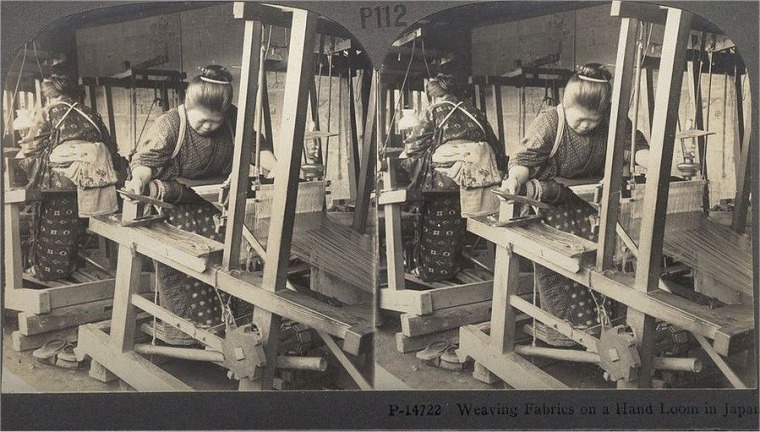 Weaving Fabrics on a Hand Loom in Japan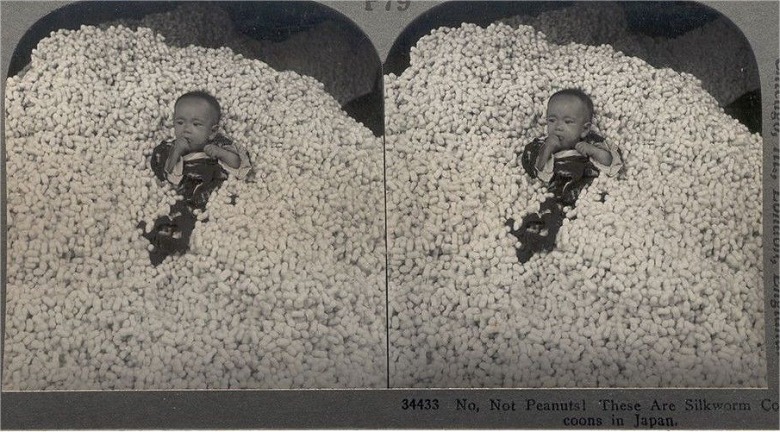 No, Not Peanuts! These are Silkworm cocoons in Japan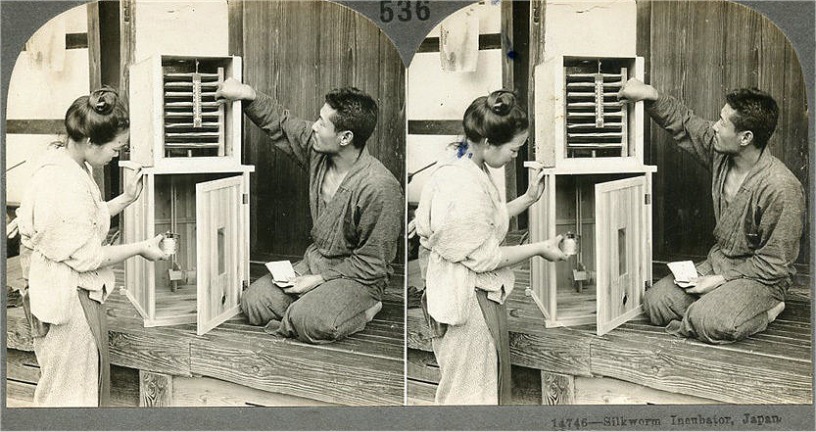 Silkworm Incubator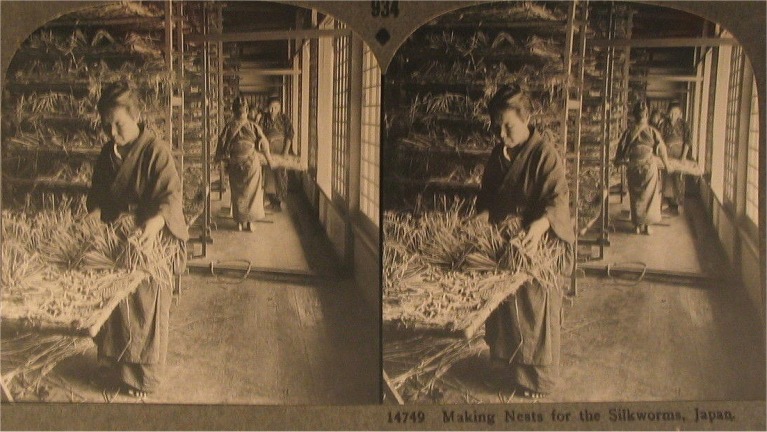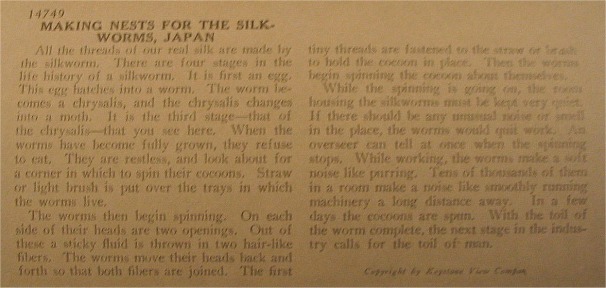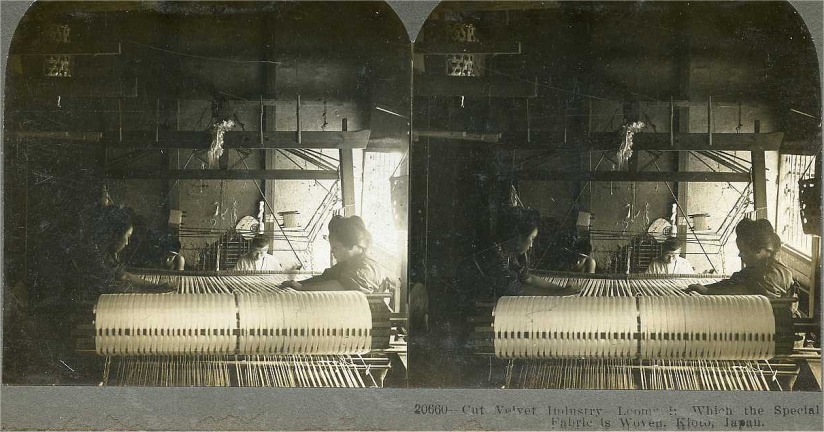 Cut velvet Industry -- Loom in which the Special Fabric is Woven -- Kioto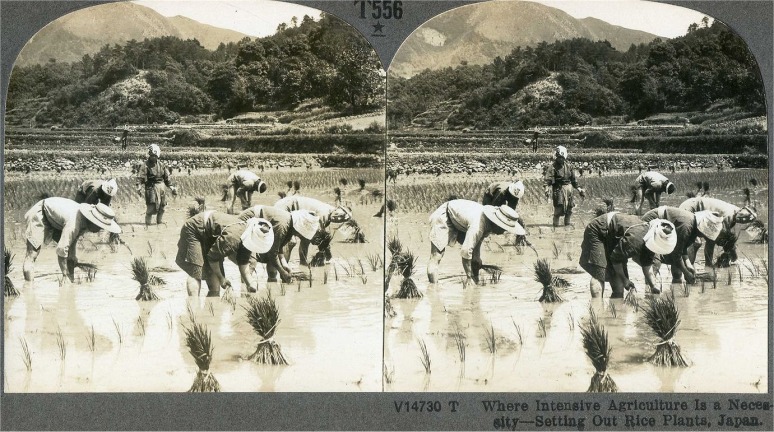 Where Intensive Agriculture Is a Necessity -- Setting Out Rice Plants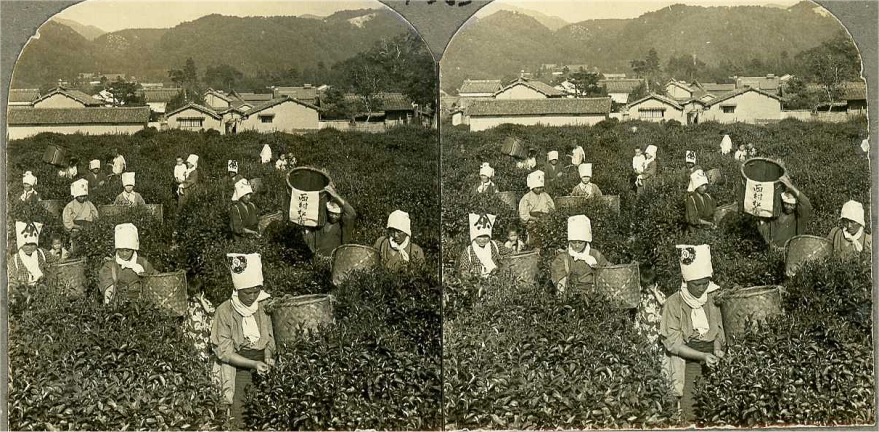 Girls Picking Tea on the Tea Plantation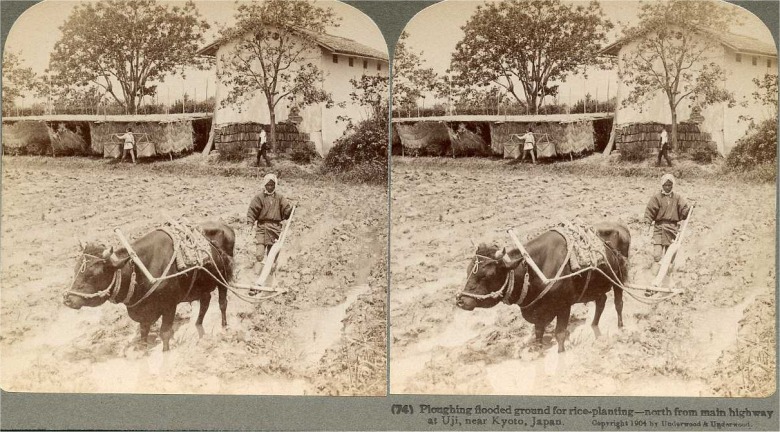 Ploughing flooded ground for rice-planting -- north from main highway at Uji, near Kyoto ~ 1904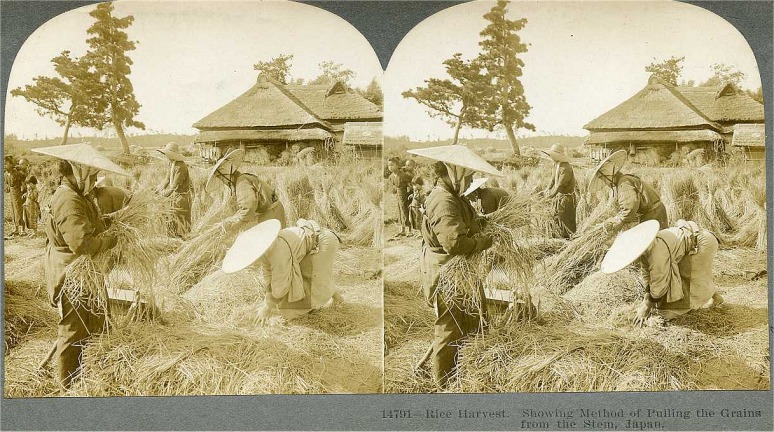 Rice Harvest. Showing Methof of Pulling the Grains from the Stem.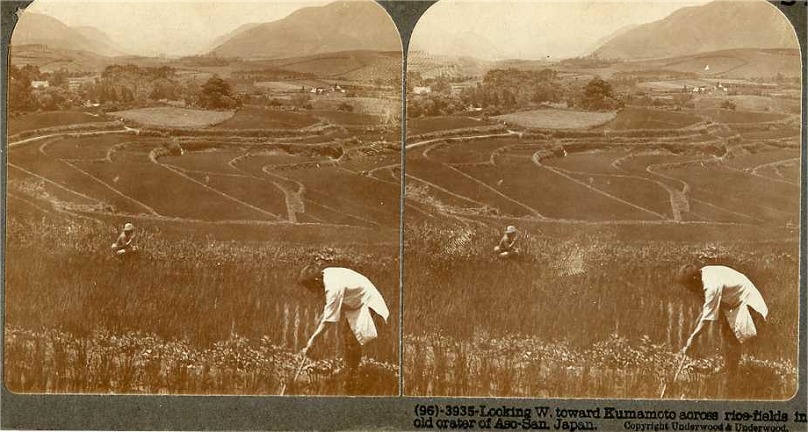 Looking W. toward Kumamoto across rice fields in old crater of Aso-San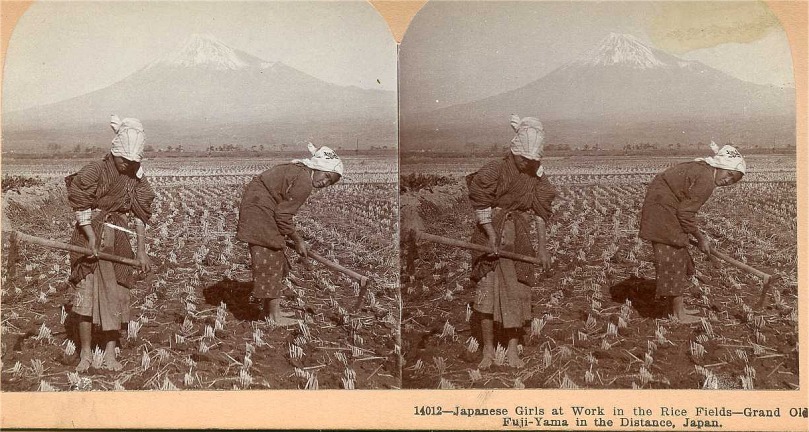 Japanese Girls at Work in the Rice Fields -- Grand Old Fuji-Yama in the Distance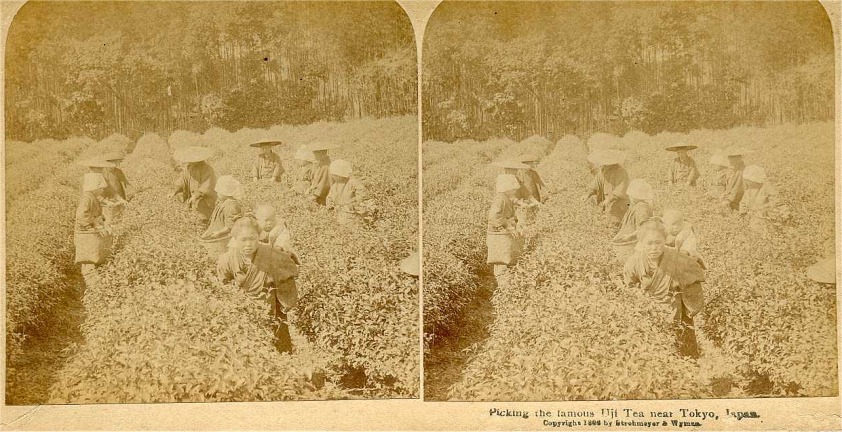 Picking the famous Uji Tea near Tokyo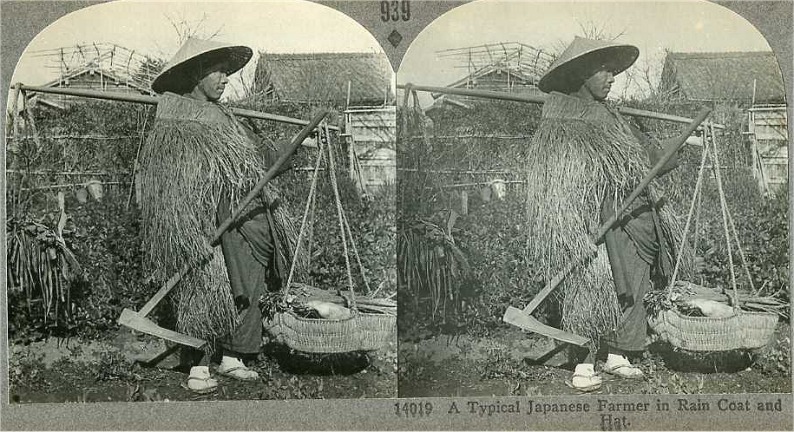 A Typical Japanese Farmer in Rain Coat and Hat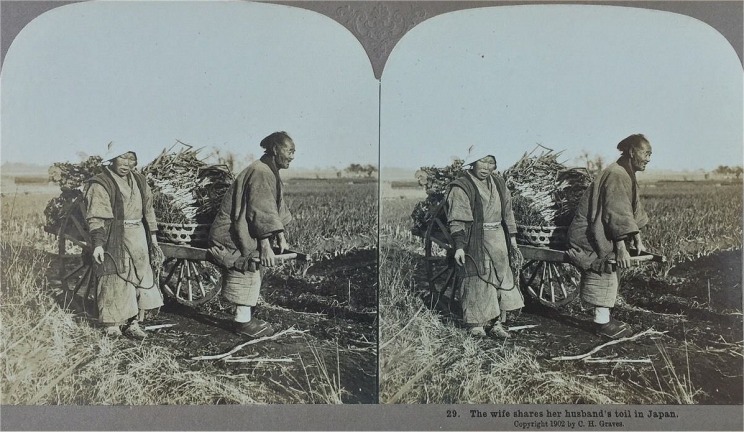 The wife shares her husband's toil
16




BACK TO
JAPAN 3-D CONTENTS
..
Part of the
Hillman Eclectic Studio
Hillman Brandon University EduTech Research Project
All Original Work : Image Restoration ©2011/2018
William Hillman
Assistant Professor (Retired)
Brandon University ~ Brandon Manitoba