Bill Hillman Tracks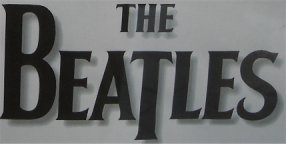 BEATLEMANIA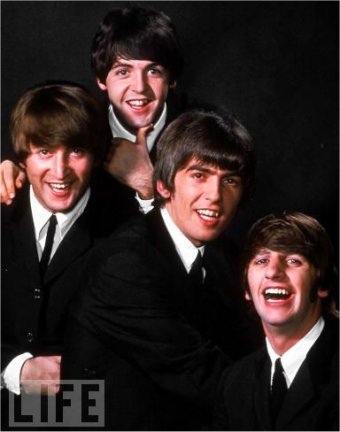 The Beatles, Poised for Worldwide Fame
John Lennon, Paul McCartney, George Harrison, and Ringo Starr pose in January 1964,
just weeks before their historic first visit to America.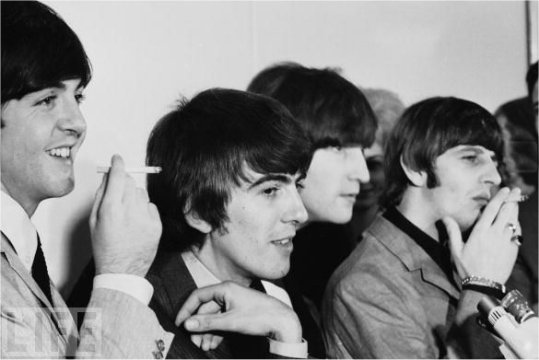 Beatles Joke and Smoke at San Francisco Press Conference
At press dates, like this one in August 1964 at the start of their U.S. tour,
the Beatles offer typically wry remarks. John Lennon quips
that he's writing a book called "Snore Wife and the Seven Dwarfs."


The Beatles Show Off Their Swinging London Fashion Sense
Yes, children, those colorfully dressed chaps strolling casually
through London's Hyde Park on this Thursday in May 1967 are really the Beatles.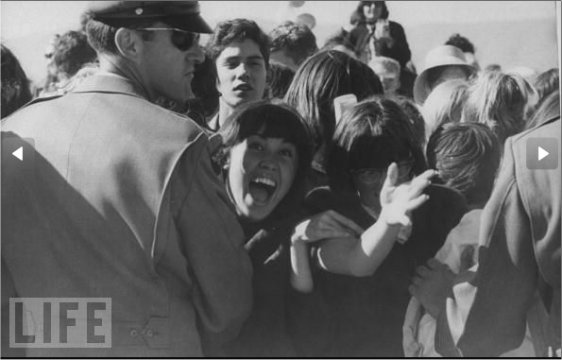 Fans Scream for a Glimpse of the Beatles
Police hold back a crowd of fans at the Los Angeles airport in August 1964,
where the Beatles are landing for a brief layover and a press conference before the start of their U.S. tour.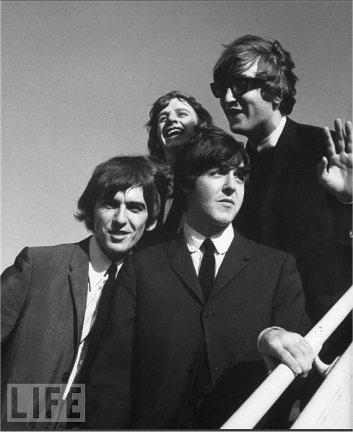 The Beatles Have Landed
The Beatles wave to fans as they arrive at the Los Angeles airport in August 1964
for a press conference at the start of their second American tour.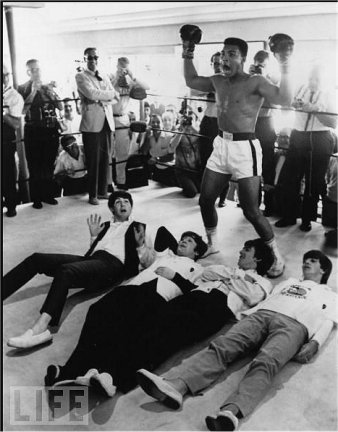 Clay And The Beatles
February 1964: American heavyweight boxer Cassius Clay poses in the ring
in mock victory over British pop group The Beatles,
meeting the press in New York during an American tour.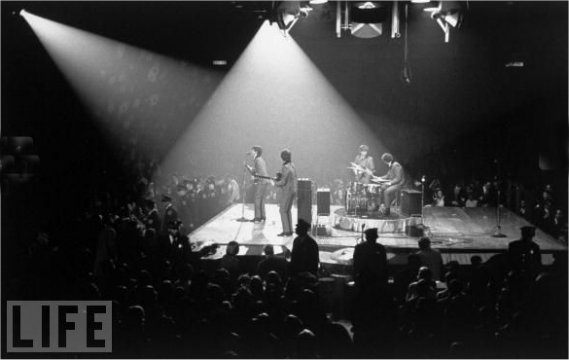 The Beatles Play Their First U.S. Concert
Two days after their U.S. TV debut on "Ed Sullivan,"
the Beatles play for 8,000 fans at their first American concert,
at the Coliseum in Washington, D.C., on February 11, 1964. Ticket price: $3.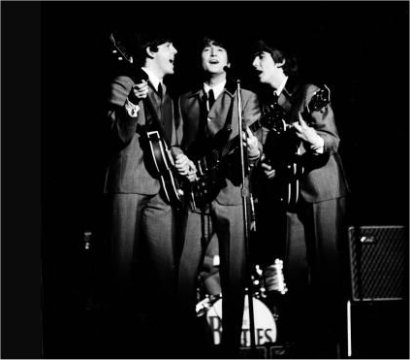 Paul, John, and George Harmonize at a Beatles Concert
Beatles concerts, like this American show in 1964, are noisy affairs
where screaming crowds drown out the band.
Even with their amplifiers, Lennon marvels after a show, "we still couldn't beat 'em."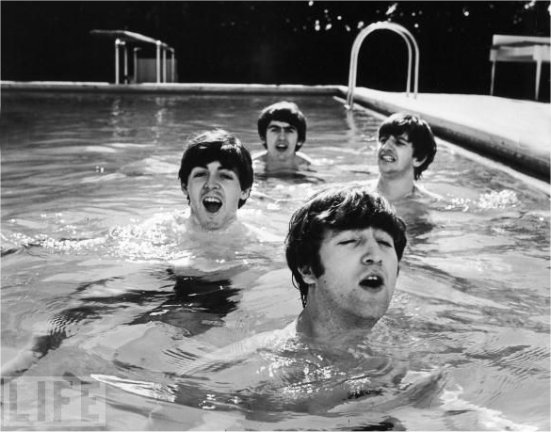 Beatles Take a Hard Day's Dip
Having conquered America during their brief but historic first visit,
Paul, George, John, and Ringo relax in a Miami pool in February 1964 before returning to London.

Beatlemania!
The DSM-IV advises a diagnosis of Beatlemania in patients
exhibiting, "rabid, almost preternatural devotion to all things involving
John, Paul, George, or Ringo, or any combination thereof."
Not really, of course.
But the Beatles inspired devotion unmatched before or since and,
as seen in these pictures show, John's claim
that they were "bigger than Jesus," wasn't so far-fetched.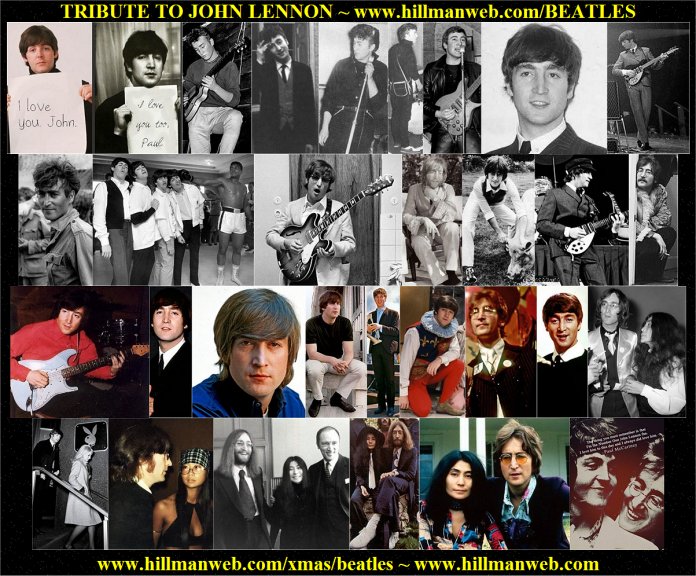 click
John Winston Lennon (Oct 9, 1940 – Dec 8, 1980)


CONTENTS
PART I: Gigs | PART II: Digs | PART III: Echos | PART IV: Reeperbahn | PART V: Places
Photos I | Photos II | Photos III | Photos IV | Photos V | Photos VI | Photos VII | Photos VIII
Beatles Christmas


Bill Hillman Photos Copyright 2009/2012
Bill and Sue-On Hillman Musical Odyssey
Hillman Eclectic Studio