HILLMAN ODYSSEY
CONTENTS
---
SUE-ON: A PHOTO MOSAIC
---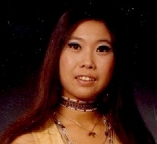 Introduction
Alternate ERBzine Intro
My Princess by Bill Hillman
The Early Years: China and Beyond
The Teen Years
The CourtshipYears
Photo Mosaic
The Performing Years Pt. 1
The Performing Years Pt. 2
Studio Photos
At Work and Play: 1966-Present
---
BILL HILLMAN EARLY YEARS
---
Early Rockin' Years II
On Tour with
Bobby Curtola and the Dovermen

---
THE EARLY YEARS: BILL & SUE-ON
---
Early TV & Radio Shows
Bill & Sue-On Hillman ~ The Western Union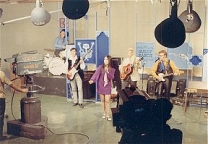 Many more Hillman Early Years chapters
are featured in
The Russ Gurr Connection
and
The Guess Who Connection: The Chad Allan Years
See Below
---
THE '70S DECADE
---
USA TOURS:
SUE-ON & THE WESTERN UNION
with Barry Forman
---
---
BILL & SUE-ON and the HILLMAN EXPRESS
with Kevin Pahl
Scrapbook Clippings & Memorabilia from the '70s
---
---
THE HILLMANS FROM CANADA
RECORDING SESSIONS: London ~ Newcastle ~ Durham
THREE TOURS OF ENGLAND: 1976 ~ 1977 ~ 1979
---
In the summer of 1976,
THE HILLMANS OF CANADA
with Kevin Pahl and Alan Jones
embarked on an exciting tour of England.
When they returned to Canada at summer's end
they had performed in 30 British clubs, driven all over the Isles,
and had recorded five tracks for their 6th album.
Included here are journal entries, photos and anecdotes from that tour.
HILLMAN 1976 TOUR OF ENGLAND ~ JOURNALS I - III
HILLMAN 1977 TOUR OF ENGLAND: JOURNAL I
England Sessions 1977:
Impulse Studios, Newcastle
---
THE RECORDING YEARS
Album Photos ~ Notes ~ Anecdotes ~ Lyrics ~ MP3 Samples
For Online Purchase Information Go To:
www.hillmanweb.com/cd
---
Click on each cover for photos, contents, behind the scenes anecdotes, credits, etc.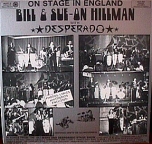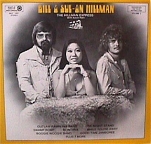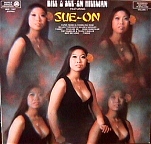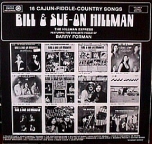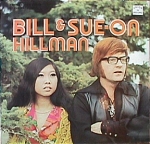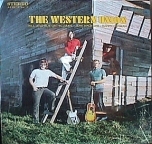 SPECIAL RECORDING PROJECTS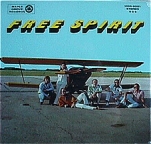 ---
GUITAR STORIES
---
Favourite Guitars I Have Known ...and Own
CONTENTS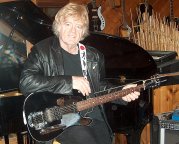 ---
THE '80s DECADE
---
Boggy Creek ~ Call of the Wild Festival Years
1980-1985
with Kevin Pahl and Kerry Morris
---
---
Scrapbook Clippings & Memorabilia from the '80s
Bill & Sue-On Hillman
with Kerry Morris and Kevin Pahl
---
The '80s Decade
Scrapbook I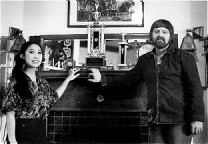 Entertainers of the Year Award
---
THE '90s DECADE
---
---
THE GUESS WHO CONNECTION:
THE CHAD ALLAN YEARS
---

Part I: Hillman Anecdotes ~ Photos
Part II: Chad Allan Speaks Out
Part III: Discography ~ Bio ~ Let's Go Songs
Part IV: Reflections ~ A Photo Mosaic
---
THE GUESS WHO CONNECTION II
The Boom Years
Scrapbook I: Bios ~ Clippings ~ Sheet Music
Scrapbook II: Honourary Degrees from Brandon University
---
The Russ Gurr Connection
---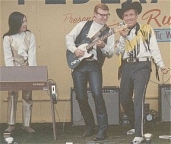 Throughout the '60s and '70s, although we were very busy with our own showbusiness careers, we always looked forward to working on projects with Russ. This involved summer tours across Western Canada for the Federal Grain and Treflan companies, summer exhibitions and rodeos, television and radio shows, concerts, dances, parades, company demonstrations, etc.
-- as well as the great camaraderie of life on the road living in a tour bus.
The first six parts of this section of our Musical Odyssey showcases these joint projects while parts 7-13 pay tribute to the solo career of a remarkable Canadian showman: Russ Gurr
I. From the Hillman Scrapbooks
Welcome Page: Intro and Navigation Chart
1. OVERVIEW: CKX-TV ~ Austin Threshermen's Reunion ~ EXPO '67 ~ Federal Grain & Treflan Tours
2. SCRAPBOOK I: Newspaper and Magazine Clippings featuring Russ and the Western Union
3. PHOTO GALLERY I: Hillmans on the road with Russ Gurr & Western Union
4. PHOTO GALLERY II: Western Canada Tours ~ Commentary still to come
5. PHOTO GALLERY III: Western Canada Tours ~ Commentary still to come
6. PHOTO GALLERY IV: Western Canada Tours ~ Commentary still to come
II. From the Russ Gurr Scrapbooks
7. SCRAPBOOK II: Newspaper clippings featuring Russ
8. SCRAPBOOK III: More newspaper clippings featuring Russ
9. RUSS GURR CAREER SCRAPBOOK: A lifetime of photos from the Russ Gurr Collection
10. THE FEDERAL GRAIN TRAIN: Covers and lyrics from Russ's first album
11. ON THE ROAD with RUSS GURR: Covers and lyrics from Russ's second album
12. HOGS ARE BEAUTIFUL: Covers and lyrics from Russ's third album
13. NOTES FROM THE RUSS GURR ORIGINAL 1967 DEMO TAPE
---
HILLMAN CAREER OVERVIEW
---
Career Time Line
Hillman CD Song List
On-Line CD Catalogue
CD 10 Lyrics & Vignettes
New CD Release - Vol. 12
Online Business Career Resume: Sue-On Hillman B.A., B.Ed.
Online Business Career Resume: William Hillman B.Sc., B.Ed., M.Ed.
Other Influences: Part I & Part II
Reference Room I: Favourite Country Music Links
---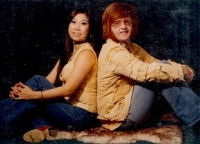 TOPICS IN PREPARATION
Radio and Television: CKX CBC BBC CKLQ Syndication
Songwriting: Lyrics ~ Anecdotes ~ Awards
North America Tours: Western Union ~ Montana ~ The North ~ Prairies
Road Tales
Passing the Torch