Presents
Bobby Curtola's Sock Hop Reunion
Brandon Keystone Complex
April 27, 2002

Band Set Lists:
The Show and Dance Numbers Performed
by
Bobby Curtola
Ray St. Germain
The Martells
The Dovermen
Big Dyck Cadillac
Over 5 hours of great non-stop music from the '50s and '60s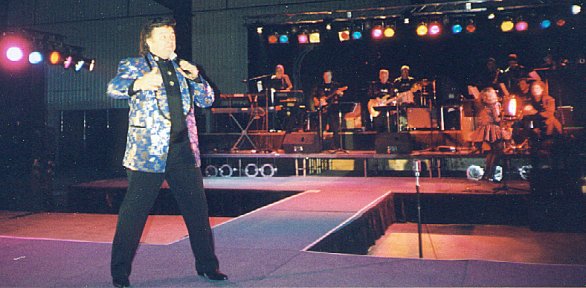 BOBBY CURTOLA
with Big Dyck Cadillac
and the Brandon University Horn Section


FORTUNE TELLER
BORN TO SING
CORRINA
ALADDIN
LITTLE GIRL BLUE
3 ROWS OVER
MAKIN' LOVE
FOOTSTEPS
1000 DANCES
TAKE GOOD CARE OF MY BABY
PRETTY BLUE EYES
ELVIS: Jailhouse Rock – Hound Dog – Blue Suede Shoes
PRECIOUS MEMORIES
LADY COP
NEW ORLEANS
COKE JINGLE
FORTUNE TELLER
DON'T YOU SWEETHEART ME
WILDWOOD DAYS
PEPPERMINT MEDLEY
WONDERFUL WORLD
R & R MEDLEY
DESTINATION LOVE
RAININ'
QUEEN OF THE HOP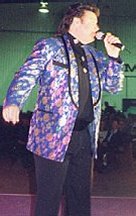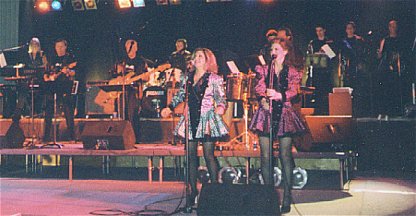 Bobby and Band


RAY ST. GERMAIN and Band
Set List Not Available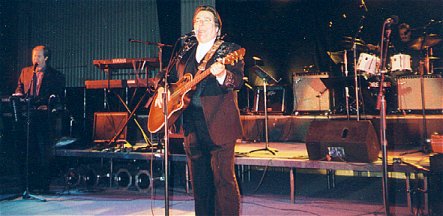 RAY ST. GERMAIN


THE MARTELLS


1. Telstar
2. Light My Fire
3. Johnny B. Goode
4. It's So Easy
5. Until You Do
6. Runaway
7. Don't Let The Sun Catch You Cryin'
8. Sea Cruise
9. Love Potion #9
10. The Wanderer
11. Let It Be
12. Glad All Over
13. Rave On
14. Great Balls of Fire
Walkin' With My Angel with Bobby Curtola
Mean Woman Blues with Bobby Curtola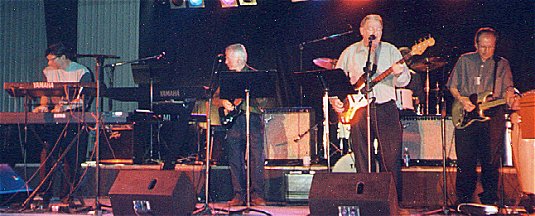 THE MARTELLS


THE DOVERMEN


1. The Rise & Fall of Flingel Bunt (Bill - Shadows guitar instrumental)
2. Proud Mary (Bill)
3. Walk Right Back/Engine #9 (Bill & Sue-On)
4. All Shook Up/Sea Cruise medley (Bill)
5. Can't Help Falling In Love (Sue-On)
6. Walk Don't Run (Bill - Ventures guitar instrumental)
7. Summertime (Sue-On)
8. Hootchie Kootchie Man (Bill)
9. Wipe Out (instrumental - Bill: guitar - Warren: drums)
10. Silver Threads and Golden Needles (Sue-On)
Songs omitted due to time constraints and previous band duplication:
It's So Easy ~ Runaway ~ Love Potion #9 ~ Sea Cruise (full version)
with Bobby Curtola
Dream Lover
Hitchhiker
La Bamba
Twist & Shout
Will the Circle Be Unbroken (lead-in to the full cast jam)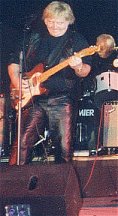 ....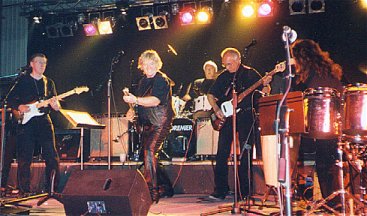 ....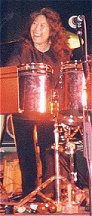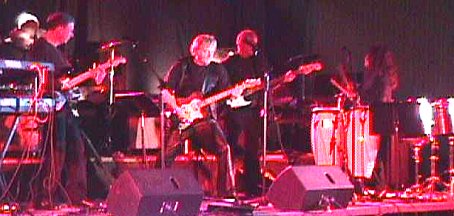 THE DOVERMEN
Featuring Bill & Sue-On Hillman
with Special Guest: Doug Matthews


JAM SESSION:
BOBBY WITH ENTIRE CAST


ROCKIN PNEUMONIA
YMCA
YOU'VE LOST THAT LOVING FEEL
RUNAWAY
DONNA
STAND BY ME
Bill and Sue-On Hillman present
A Tribute to Canada's Rock & Roll Legend
Bobby Curtola Library of Rock 'n' Roll History
The Hillman / Curtola Connection
On Tour with the Dovermen
Bill Hillman Remembers Dovermen
Bobby's Sock Hop Reunion | Sock 2 | Sock 3 | Sock 4 | Sock 5 | Sock 6
Jammin' with Bobby At The Cantina
TO THE HILLMAN MUSICAL ODYSSEY ILLUSTRATED CONTENTS


Webmaster: Bill Hillman


Bill and Sue-On Hillman Eclectic Studio
Copyright 1996-2012 Bill & Sue-On Hillman, Inc.