PENNY'S EBAY WATCH
---
ITEM: Jane JETSON signed / Penny Singleton VEGAN
AUCTION END: June 12, 2003
DESCRIPTION:
Jane Jetson (Penny Singleton) autographed reproduction photo of Jane and Judy Jetson flying past "Space Burger".
Penny personally wrote in "Veggie" above the words "Space Burger"
The piece is also signed: "Penny Singleton 'Blondie' & 'Jane'"
This book was donated to PETA by Penny Singleton's neice.
Measures 10" x 8".
Proceeds from this auction go to PETA
(People for the Ethical Treatment of Animals)

www.peta.org
www.PETAauctions.com
www.PETAmall.com
THE EBAY ARCHIVE
Penny Singleton items that have been featured on eBay Online Auction
www.ebay.com
ONE OF THE MANY PENNY SINGLETON ITEMS THAT HAVE APPEARED ON EBAY OVER THE YEARS www.ebay.com

"Blondie" (Penny Singleton) Autographed Gallery Exhibition Program

http://cgi.ebay.com/ws/eBayISAPI.dll?ViewItem&category=201&item=3319319647

More than 2,000 newspapers publish "Blondie" in firty-five countries and thirty-five languages. The antics of the Bumsteads have been featured in movies, novels, and comic books since the 1930's.

This program (signed by Penny Singleton) is from an exhibition called "Blondie Gets Married!" The exhibition took place in the Swann Gallery of Caricature and Cartoon, The Library of Congress, June 22-September 16, 2000. The exbibition presented twenty-seven drawings, classic examples of Chic Young's much-loved creative wit, selected from one hundred and firty original works given to the Library of Congress by Jeanne Young O'Neil, the artist's daughter.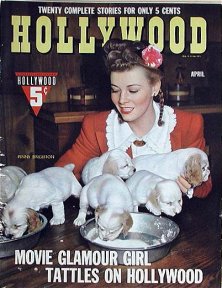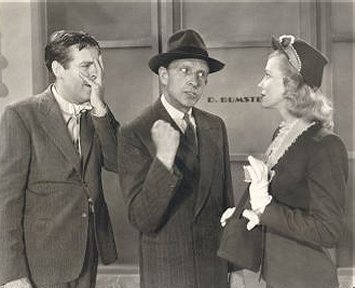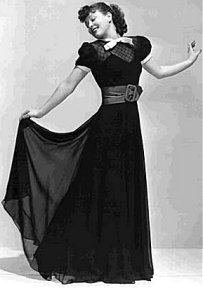 | | |
| --- | --- |
| | A VINTAGE 10x13 b/w PHOTO of DOROTHY MCNULTY from about 1930 or 1931. Dorothy McNulty later became better known as PENNY SINGLETON. As McNulty she made GOOD NEWS in 1930 and led the rousing "Varsity Drag" dance number. She also appeared in 1936 in AFTER THE THIN MAN. Portrait by CLARENE SINCLAIR BULL; his name is embossed on front and stamped on back. |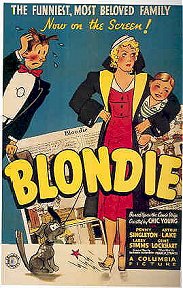 | | |
| --- | --- |
| | THE OLD APPLE TREE by M.K. JEROME & JACK SCHOLL (1938, NY, M. Witmark) from SWING YOUR LADY (1938, Warner Bros.) - WARNER BROS. must have been punishing star HUMPHREY BOGART (seen on cover as the top head on the right) when they gave him the lead in this "Hill Billy" musical. Lovely PENNY SINGLETON (on the cover, with dark hair, before she rose to fame as "BLONDIE") is also in the cast, as well as LOUISE FAZENDA, and tough guy regulars FRANK McHUGH, NAT PENDLETON and ALLEN JENKINS. Sheet music measures 9x12 inches. Scan shows most of front cover. |
---
BLONDIE PLAYS CUPID CASTING MOLD

This is an extremely rare and unusual item ~ an "ORIGINAL BLONDIE PLAYS CUPID" CASTING MOLD (STARRING PENNY SINGLETON, ARTHUR LAKE & LARRY SIMMS. YEP WE'RE THE BALMY BUMSTEADS...AT IT AGAIN! C'MON JOIN THE FUN,WHEN BLONDIE PLAYS CUPID. It Reads: "BLONDIE GOES ROMANTIC...and DRIVES POOR DAGWOOD FRANTIC!" These Molds/Lead Forms were intended to have molten lead poured into to them create castings,and then discarded. This was the way that Newspaper ads, pressbooks, Ad Mats and various publications were produced up until the early 1960's. Most newspapers were done via letterpress printing and utilized what is called hot type. The lead was melted and then used to type out words and imprint pictures. Pictures were usually in the form of one of these molds which is composed of a wood fiber material specially designed to accept the molten lead. Once cooled the casting was secured in the desired position in the letterpress, inked and paper placed on top of the lead casting. The press was then brought down under pressure and voila ~ a spiffy movie ad for a film coming to a theater near you! Electronic typesetting made this process obsolete over 30 years ago! Today's computers and technology make this process extremely efficient. It measures aprox. 5 1/2 " X 5 ".
---
RADIO AND TELEVISION MIRROR
November 1948
BLONDIE & DAGWOOD COVER
(Dorothy Grace Sparks & Arthur Lake)

Features:

Ava Gardner Woodbury Soap ad, Myrna Loy Lux Ad, Little Lulu Kleenex Ad, Sarah Vaughan, Rita Hayworth Max Factor Ad, Marie Wilson (My Friend Irma), The Jack Benny Show, Art Linkletter, Bob Smith (Howdy Doody), and more.
WEBMASTER: BILL HILLMAN
Visit our thousands of other sites at:
BILL & SUE-ON HILLMAN ECLECTIC STUDIO
All Original Work ©1996-2003/2009 by Bill Hillman and/or Contributing Authors/Owners
No part of this web site may be reproduced without permission from the respective owners.