Bill and Sue-On Hillman: A 50-Year Musical Odyssey
www.hillmanweb.com/book :: www.hillmanweb.com/book/gigs

HILLMAN INDIA ADVENTURE
www.hillmanweb.com/india :: www.hillmanweb.com/india/south
South India: Gallery 2
Kochi Historic Churches:
Santa Cruz Cathedral Basilica
www.hillmanweb.com/india/south/s02.html

CONTENTS
PHOTO GALLERIES and TRAVEL NOTES
01 | 02 |

We were up by 8 to have breakfast up on the terrace and met with our new CEO Sanjay, who gave us a history of Fort Kochi. His English was not quite as good as Parry's but we think he was also a bit nervous - we're a pretty wild crew :). Sanjay was very experienced, knowledgeable and gracious.

He collected the general tip kitty of 800 rupees each for hotel staff and local guides and 200 for the various bus drivers and assistants . . . cheaper than for the north - 3500 rupees each!

We left the hotel shortly after our group meeting and met our first local guide. We don't recall his name, but like all our local guides, he had his spiel down pat.

The first site was Santa Cruz Cathedral Basilica built by the Portugese centuries ago -- the Portugese first arrived here in 1500. It is still used today. There are many paintings of the crucifixion of Christ, Virgin Mary, etc. on the ceiling and in creches.

The next site was St. Francis Church where Vasco da Gama was once buried. When the Dutch took control, they used it to store ammunition. Since then, it has been restored into a multi-denomination church. From there we walked back to the beach area.

Click for larger images

BREAKFAST ON THE UPPER TERRACE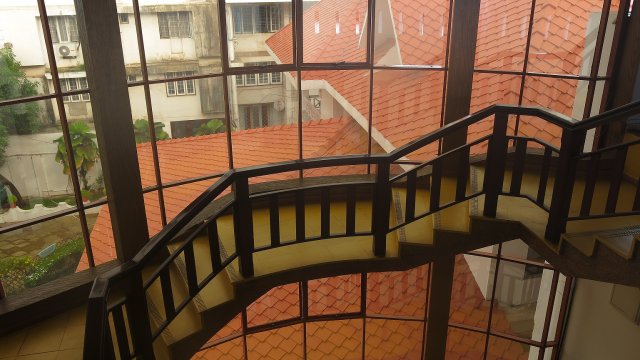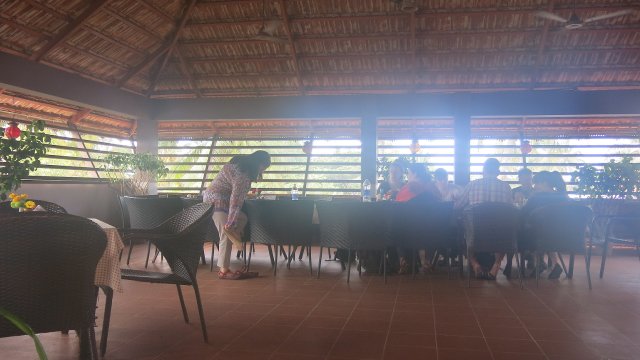 SETTING OFF ON THE DAY'S ADVENTURE
A Visit to Kochi's Historic Churches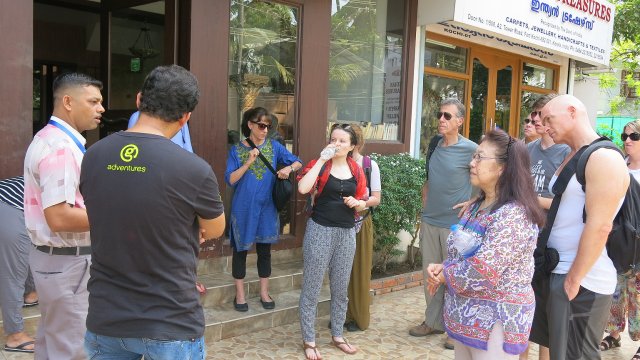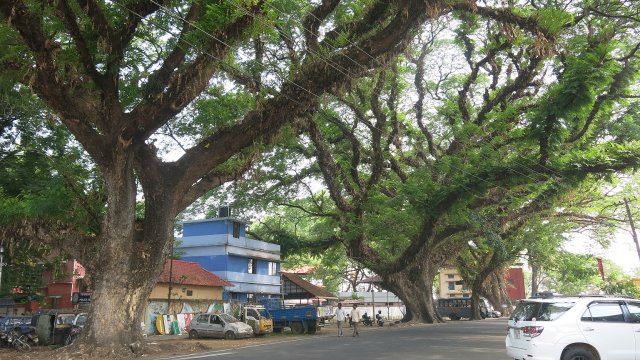 Santa Cruz Cathedral Basilica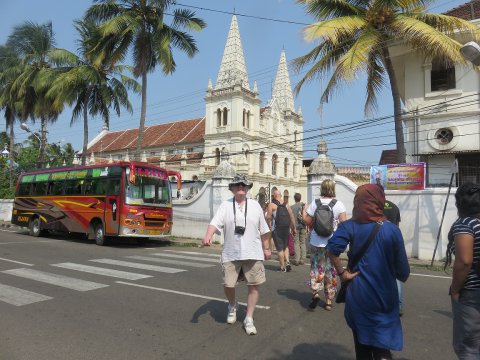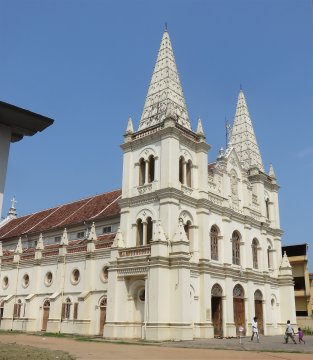 ,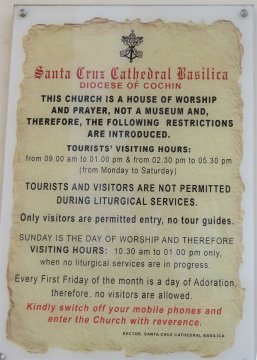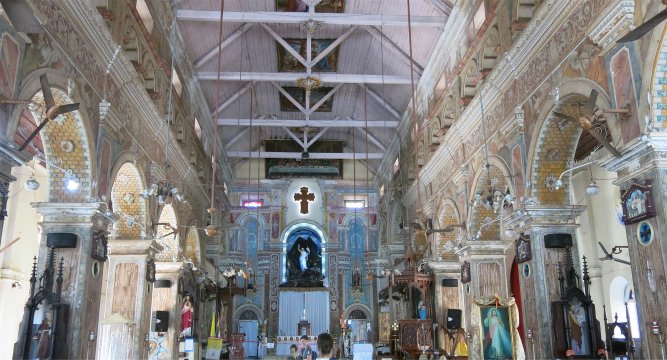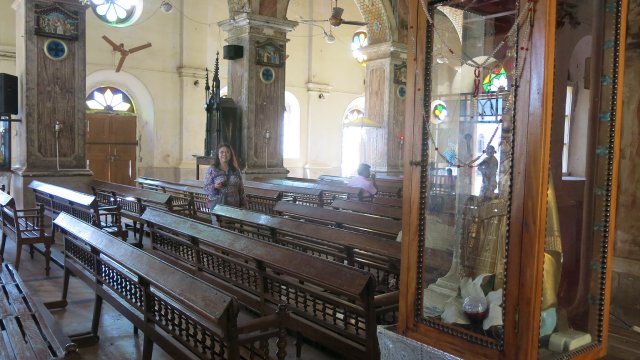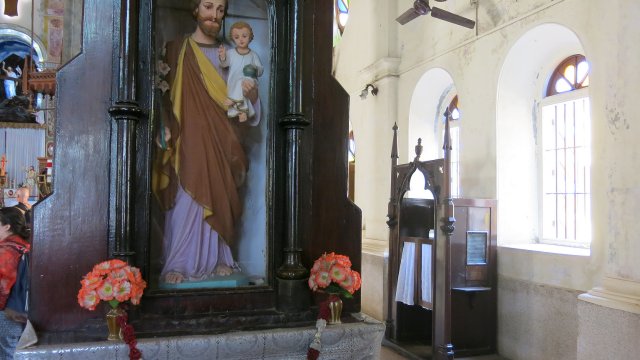 BACK TO SOUTH INDIA CONTENTS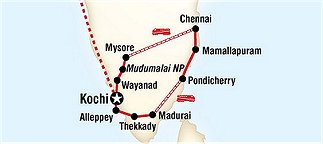 www.hillmanweb.com/india/south



BACK TO MAIN INDIA INTRO PAGE






.
Web Design: Bill Hillman: hillmans@wcgwave.ca
Bill and Sue-On Hillman Eclectic Studio
hillmanweb.com