Bill and Sue-On Hillman: A 50-Year Musical Odyssey
www.hillmanweb.com/book :: www.hillmanweb.com/book/gigs

HILLMAN INDIA ADVENTURE
www.hillmanweb.com/india :: www.hillmanweb.com/india/south
South India: Gallery 4a
STREETS OF KOCHI TO
MATTANCHERRY DUTCH PALACE
www.hillmanweb.com/india/south/s04a.html

CONTENTS
PHOTO GALLERIES and TRAVEL NOTES
01 | 02 | 03 | 04 | 05 |

Click for larger images
Palace Views from the Web
Leaving the Dhobi Khana laundry we saw more of Kochi as we travelled to the Mattancherry Dutch Palace. Photography was not allowed inside. It's now used as a museum, but it was interesting. The palace has a fine collection of massive murals depicting the story of Lord Rama and scenes from the HIndu epics, all using natural vegetable dyes.

The Dutch Palace was originally built by the Portuguese. Later, in 17th century, the Dutch modified it and presented it to the Raja of Kochi. Coronations of many Rajas of Kochi were held here.

Douglas, our flight attendant travelling companion and the two of us took a tuk-tuk back to the hotel while some went to Old Jew Town. The Synagogue was closed so we didn't get to tour it. Old Jew Town is basically an open-air market with some restaurants.

As we were driving back, we turned down an alley only to blocked by two big buses trying to pass each other in the narrow street. They were stuck! A quick detour and we were soon back at the Bright Heritage. It was really hot and humid already by 1:30 pm. Neither of us felt like going out to eat, so we ordered in some chips, chappati and dal dip. We've taken to drinking Fanta as it is cold and cuts through all the thirst. After fitful naps we were up again by 4:30 pm to leave for the Kathakali Dance show.


TUK TUK RIDE TO THE PALACE
Roadside Views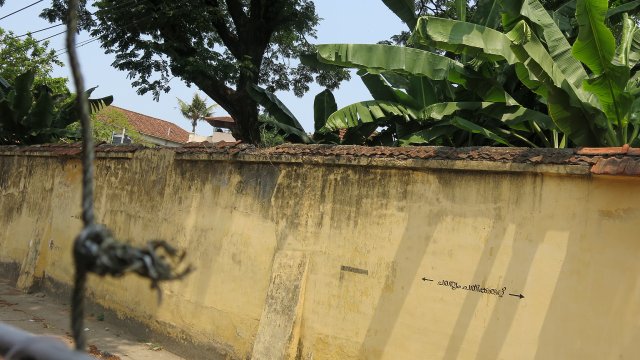 .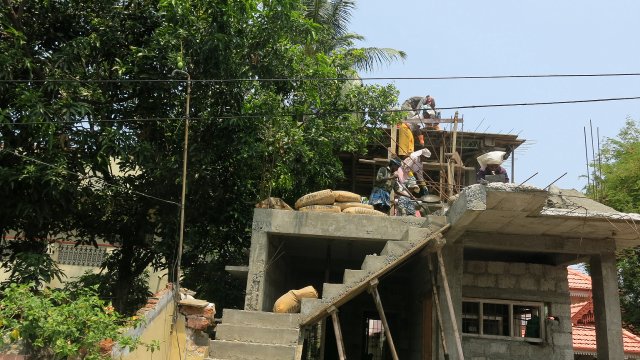 .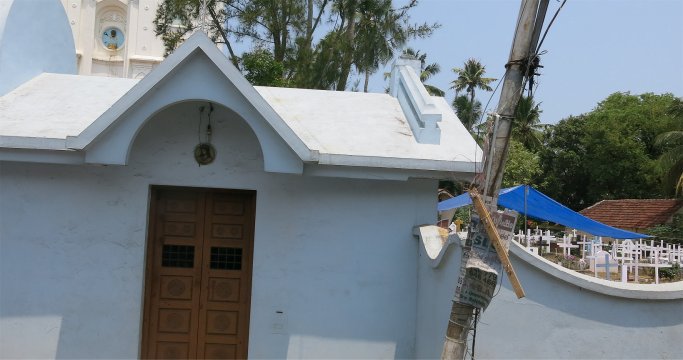 Arrival at the Mattancherry Dutch Palace
Exterior Views Only (Photos not allowed)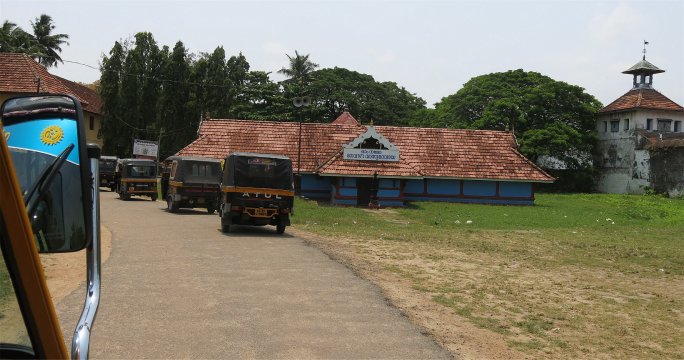 .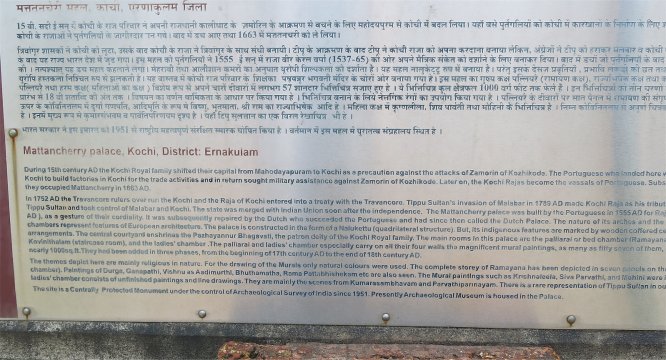 .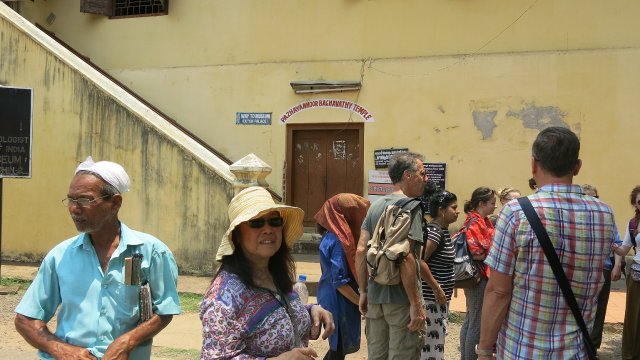 .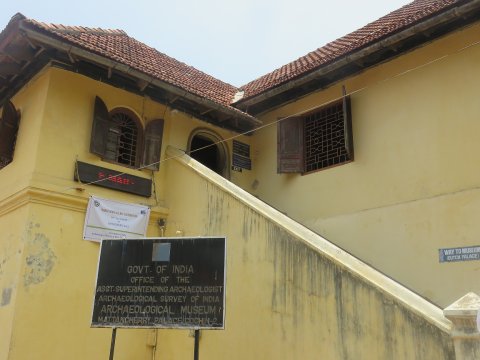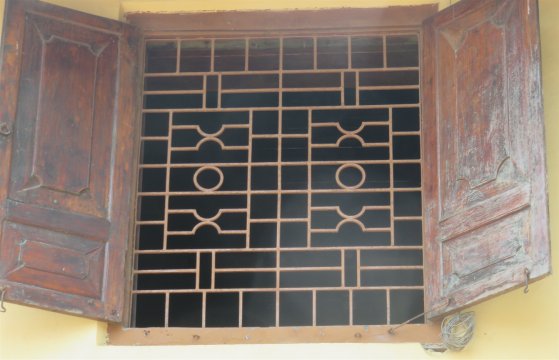 .



THE TUK TUK BACK TO THE HOTEL
Political Posters Along the Way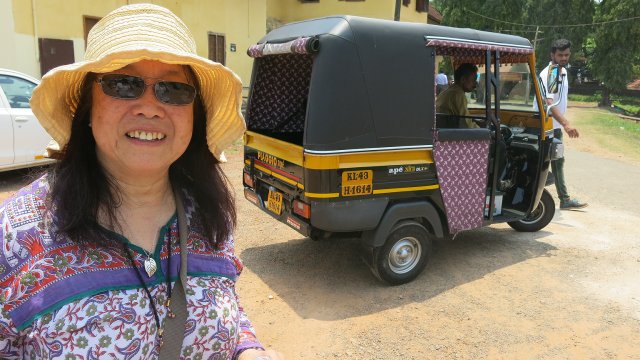 .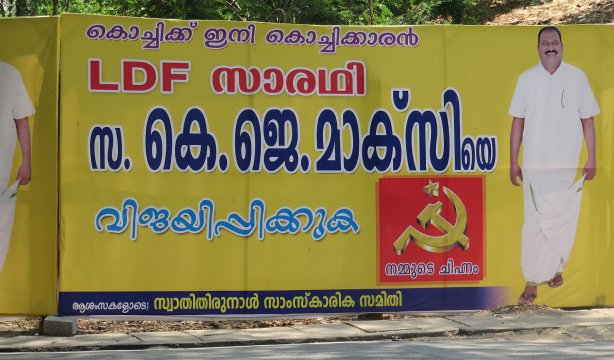 .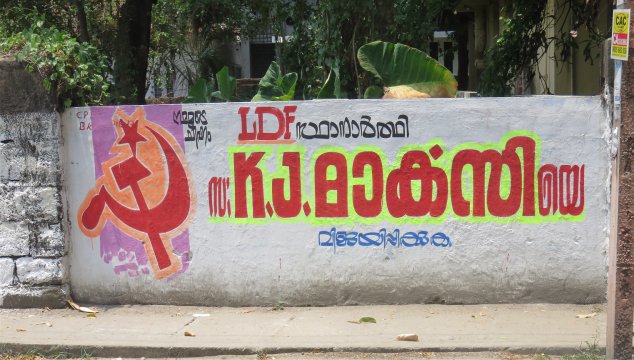 LUNCH and VIEWS from the HOTEL BALCONY
Rest Time Before The Show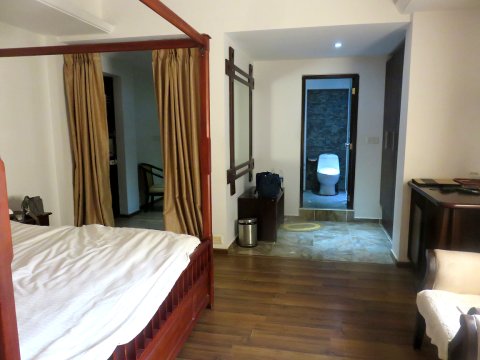 .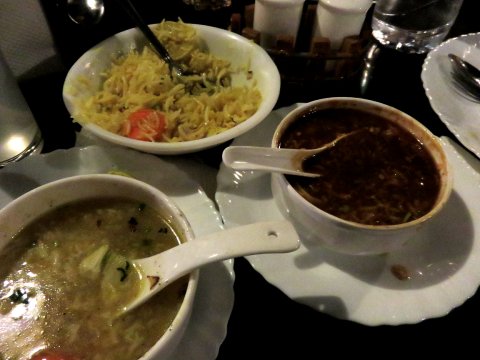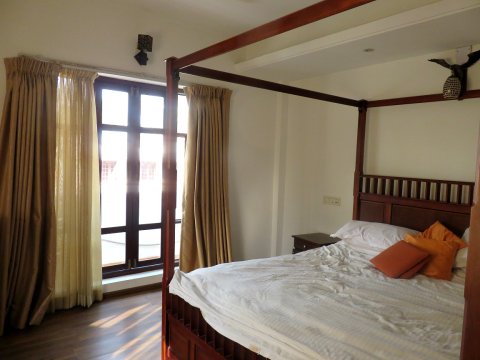 .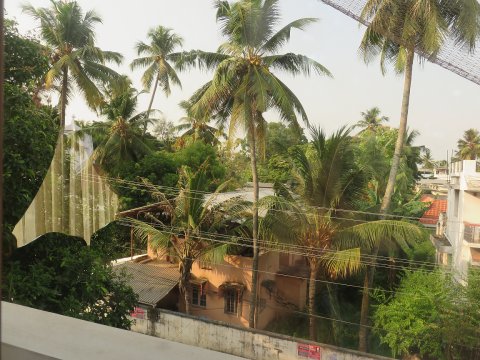 .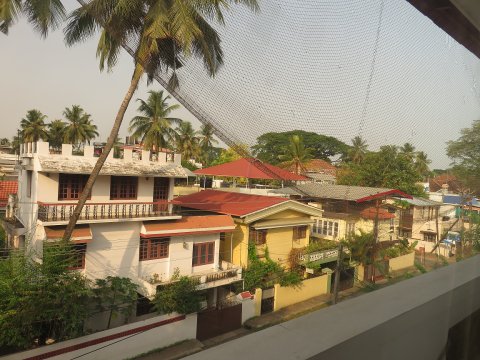 .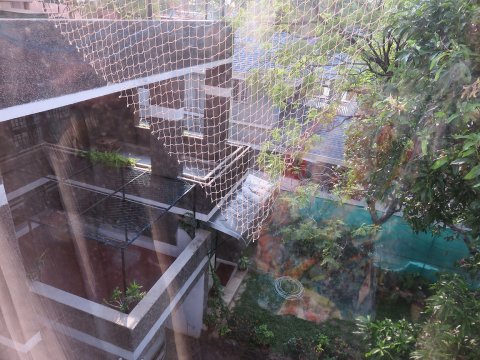 .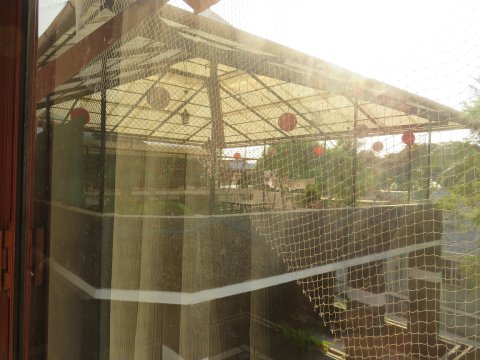 .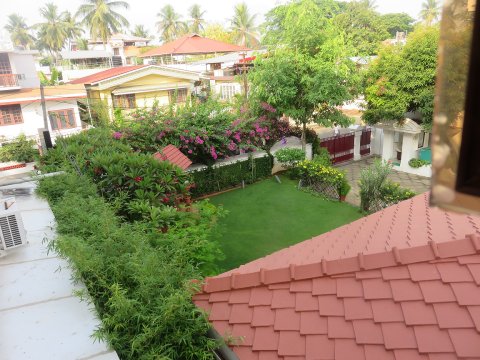 BACK TO SOUTH INDIA CONTENTS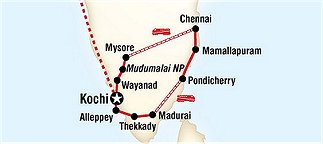 www.hillmanweb.com/india/south



BACK TO MAIN INDIA INTRO PAGE






.
Web Design: Bill Hillman: hillmans@wcgwave.ca
Bill and Sue-On Hillman Eclectic Studio
hillmanweb.com