Bill and Sue-On Hillman: A 50-Year Musical Odyssey
www.hillmanweb.com/book :: www.hillmanweb.com/book/gigs

HILLMAN INDIA ADVENTURE
www.hillmanweb.com/india :: www.hillmanweb.com/india/south
South India: Gallery 8
BASE CAMP BELOW THE CAVES
Preparing to Climb to the Caves
www.hillmanweb.com/india/south/s08.html

CONTENTS
PHOTO GALLERIES and TRAVEL NOTES
01 | 02 | 03 | 04 | 05 | 06 | 07 | 08 | 09 |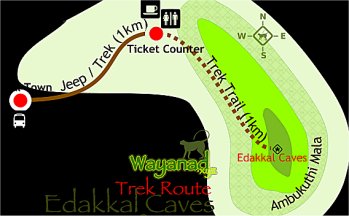 The Edakkal caves are located in the Ambukuthi Hills in North Kerala.

We reached the lower part of the Ambukutty hills by bus -- sort of a base camp to prepare visitors for the +1 km hike along the mountain trail to the caves. Thriving businesses have sprung up at the beginning of this trail to the caves: tourist attractions, souvenir and craft shops, lodging, food kiosks, etc.

The name 'Edakkal' literally means 'a stone in between'. The 'cave' was formed by a heavy boulder straddling a fissure in the rock. There are many legends behind the formation of Edakkal caves. One of the stories is that these caves were formed with the arrows fired by Lava and Kusha, the sons of Lord Sri Rama. Another one is associated with Kutti Chathan and the Goddess Mudiampilly. The local people used to have a pilgrimage trip to this place to honour the Goddess.
Click for larger images

RIDE TO THE EDAKKAL CAVES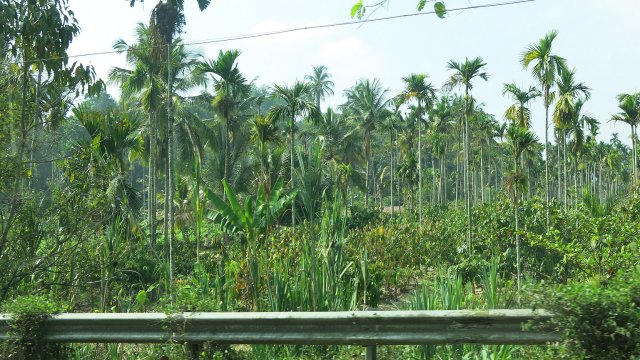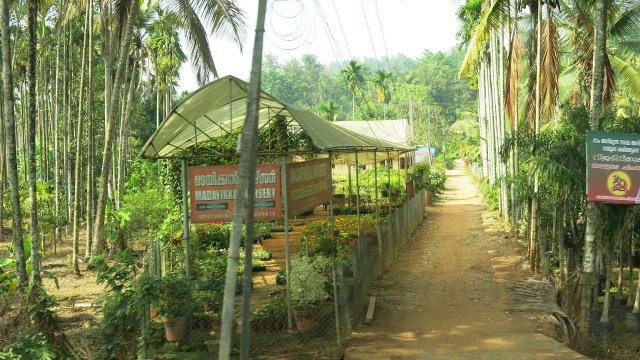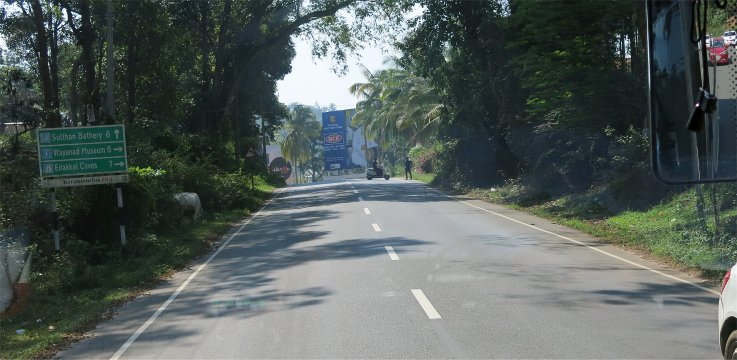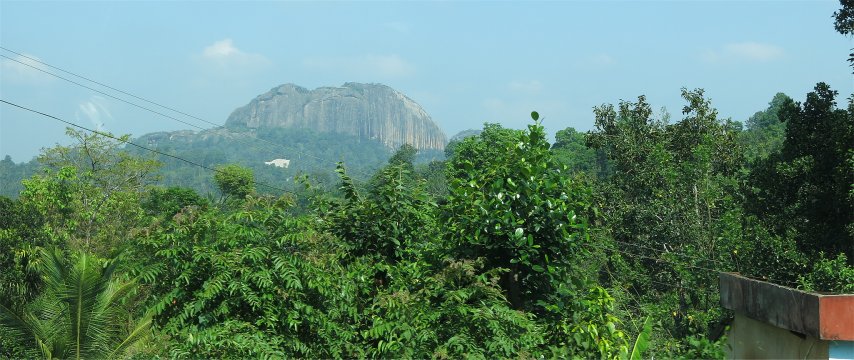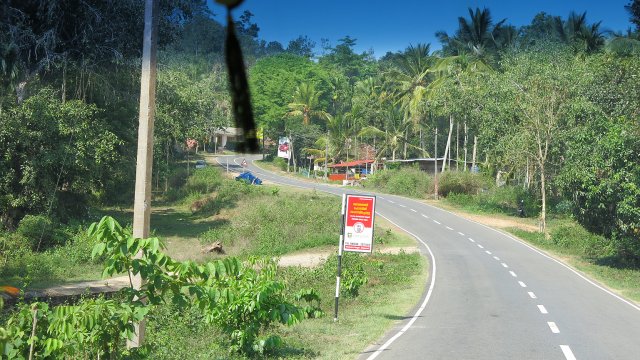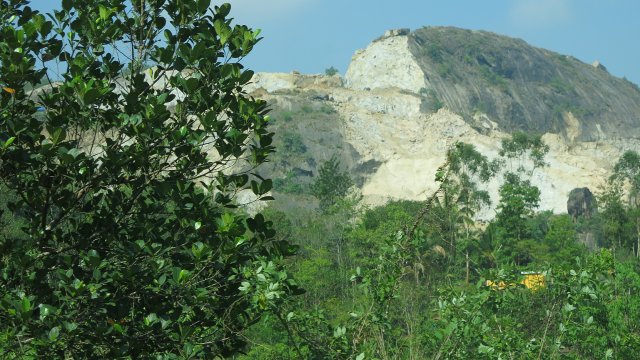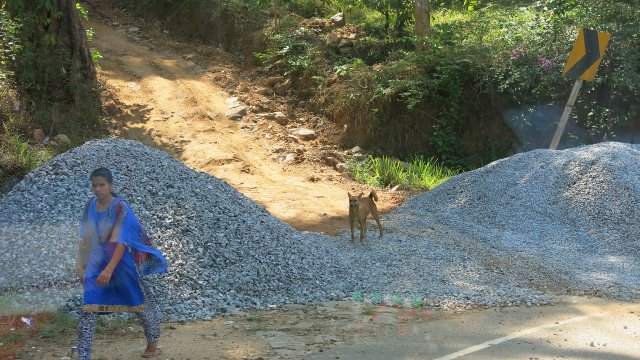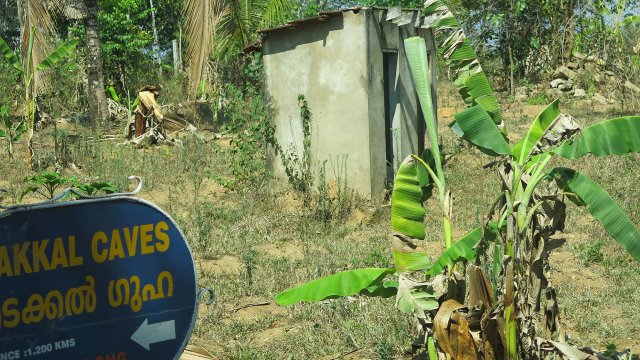 ARRIVAL AT THE TOWN
The Start of the Long Trail to the Caves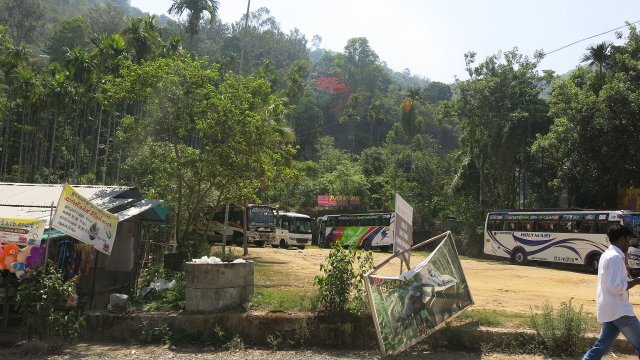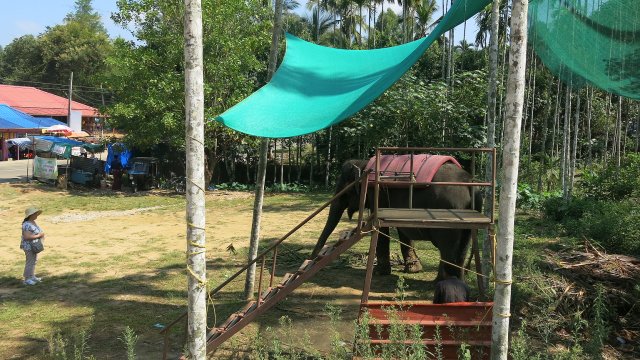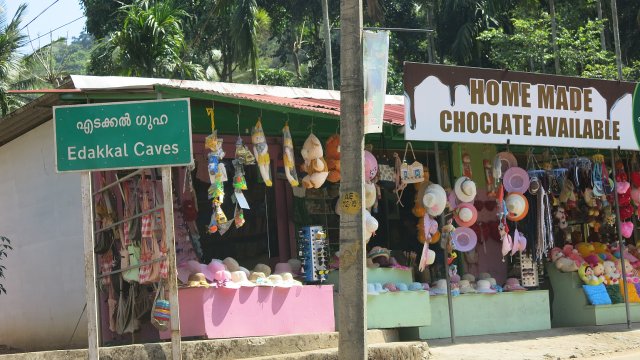 GROTTO OF ST. GEORGE
Catholic Grotto Along the Trail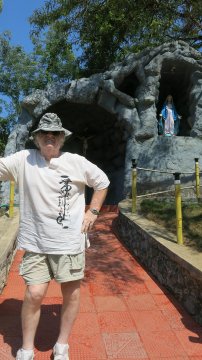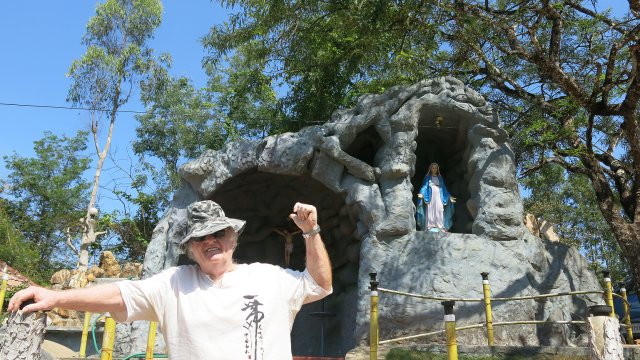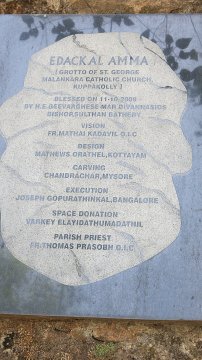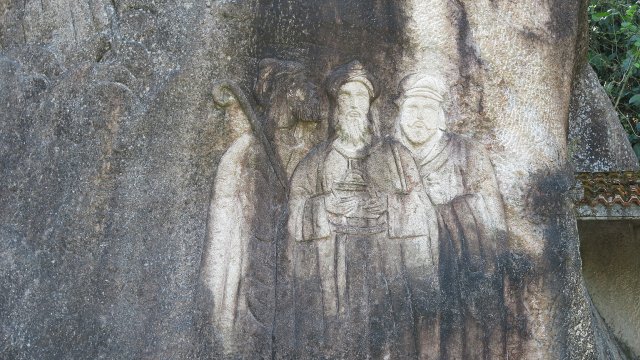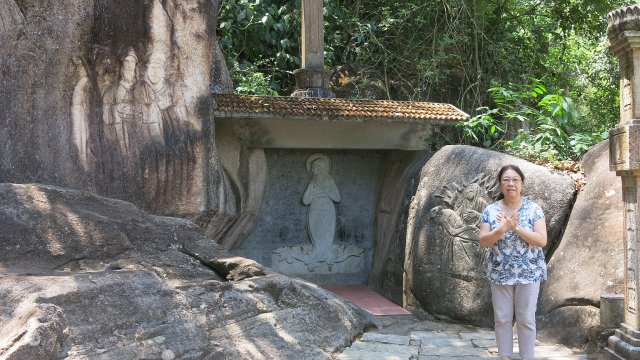 CARRYING ON UP THE TRAIL
Bill Poses With A Local Family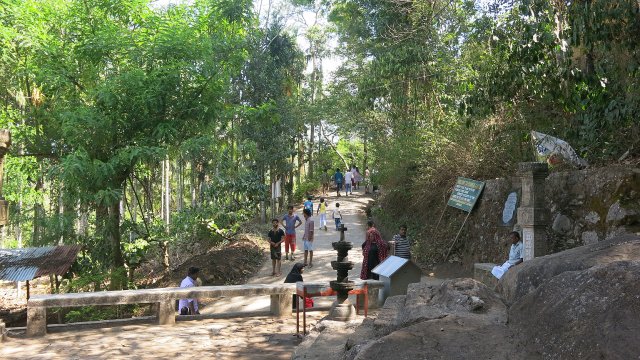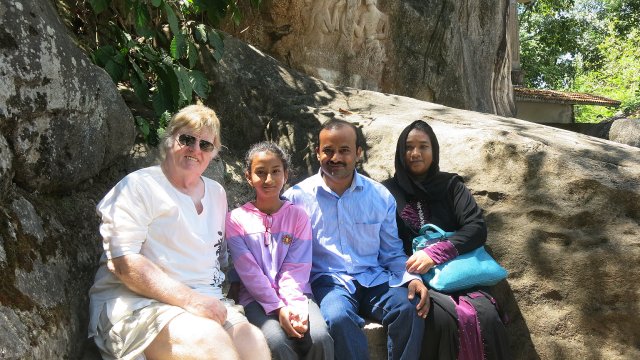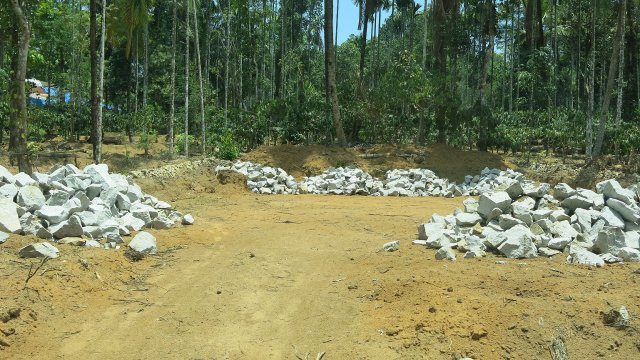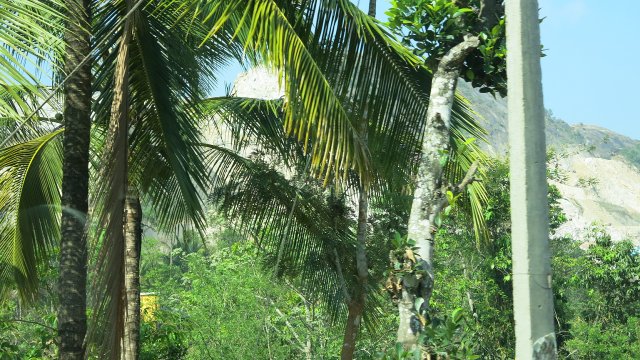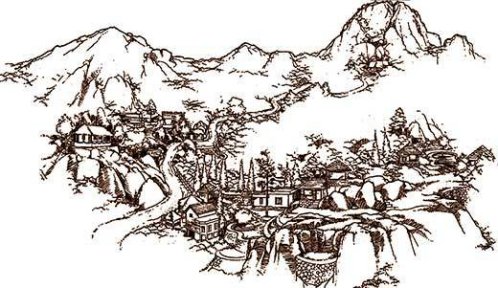 Hike to the Caves




BACK TO SOUTH INDIA CONTENTS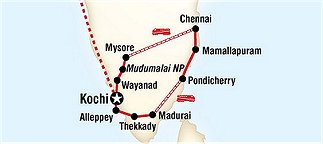 www.hillmanweb.com/india/south



BACK TO MAIN INDIA INTRO PAGE






.
Web Design: Bill Hillman: hillmans@wcgwave.ca
Bill and Sue-On Hillman Eclectic Studio
hillmanweb.com