Bill and Sue-On Hillman: A 50-Year Musical Odyssey
www.hillmanweb.com/book :: www.hillmanweb.com/book/gigs

HILLMAN INDIA ADVENTURE
www.hillmanweb.com/india :: www.hillmanweb.com/india/south
South India: Gallery 10
Tea Rows to Tiger Trails
www.hillmanweb.com/india/south/s10.html

CONTENTS
PHOTO GALLERIES and TRAVEL NOTES
01 | 02 | 03 | 04 | 05 | 06 | 07 | 08 | 09 | 10 |

We started off early in our A/C bus on our journey through the highlands and tea plantations. The patterns of the tea rows are unique and fascinating to look at. for their patterns. They are planted on slopes, some very steep, so the rains will drain away during th monsoon season.

In amongst the tea bushes are Australian Silver Oak trees. These have wide spreading roots which help to prevent soil erosion.

Sanjay had the driver stop for a couple of photo ops and the bushes were quite handy for anyone who needed to pee ;-) Our one traveller who didn't seem to have any sense of humour was having a pee a distance away among the tea rows. She popped up a distance away behind Sue-On just as Bill was taking a photo. She was very indignant and upset as she thought Bill was taking a picture of her when he was innocently pointing the camera at Sue-On. "Stop that! It's not funny!" We weren't even laughing at her, but the other girls were killing themselves at the situation. They thought she was pretty hilarious getting so upset. Poor lady must had had stomach problems and made numerous visits to the tea bushes along the way.

We took numerous photos of the tea cutting crew, the women harvesting by hand, and the workers lugging out bundles of tea leaves.

EARLY MORNING DEPARTURE FROM THE KALLAT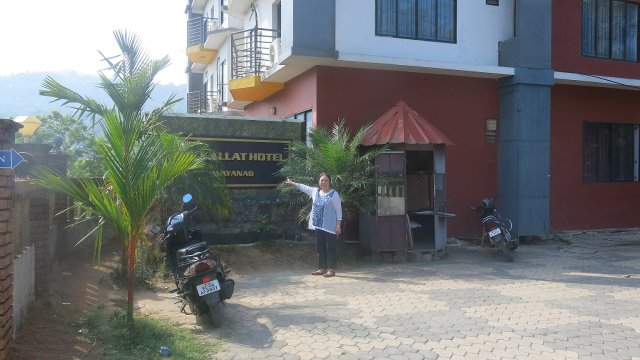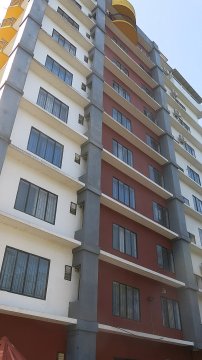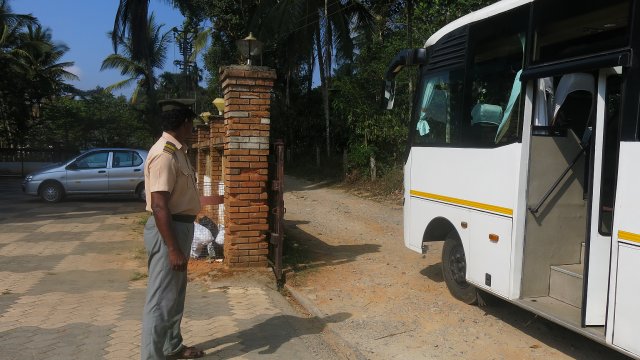 SANJAY BRIEFS US ON TODAY'S ADVENTURE
He passed around the map of the stops along our Southern route.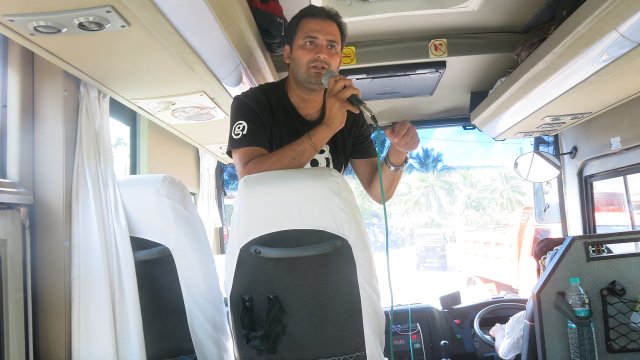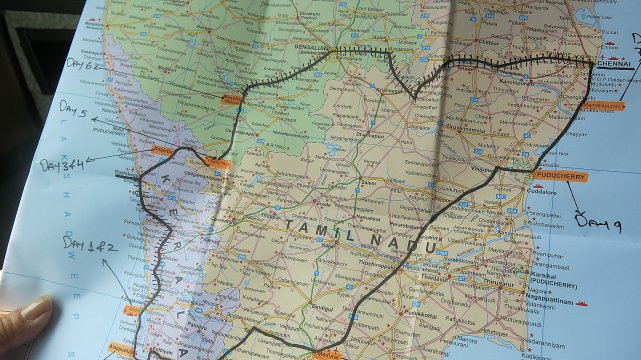 ADMIRING THE MANICURED PATTERNS ON THE SLOPES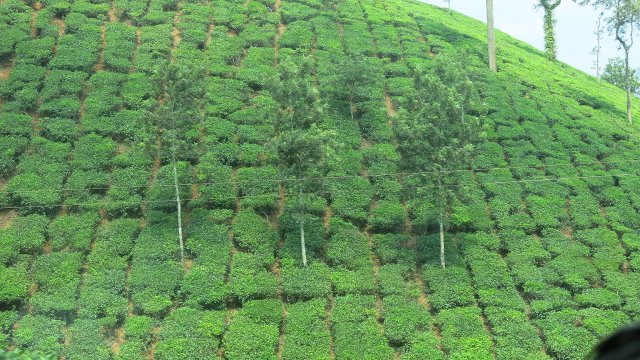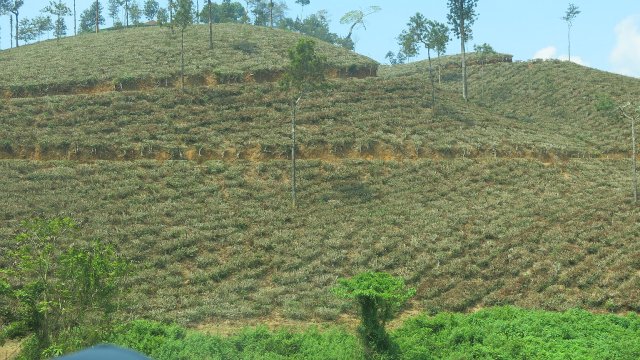 A WALK AMONG THE TEA ROWS
The Cutting Crew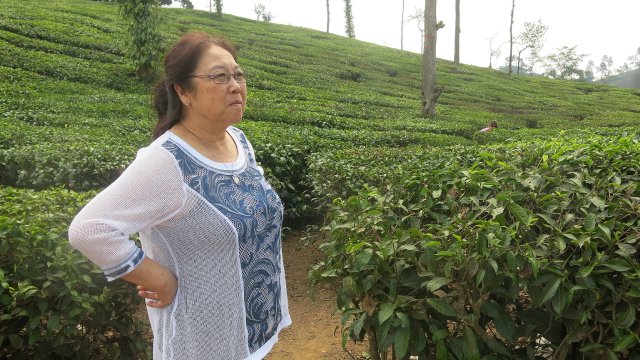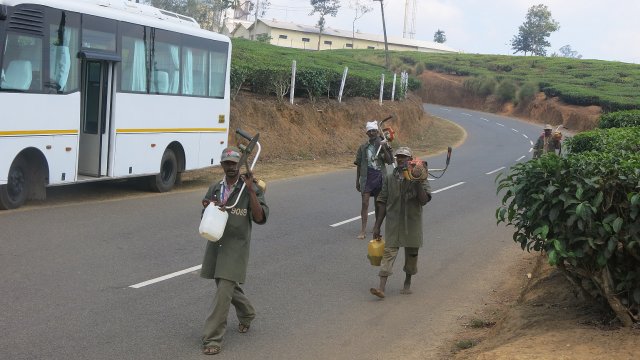 BACK TO SOUTH INDIA CONTENTS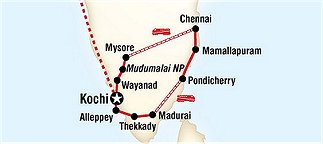 www.hillmanweb.com/india/south



BACK TO MAIN INDIA INTRO PAGE






.
Web Design: Bill Hillman: hillmans@wcgwave.ca
Bill and Sue-On Hillman Eclectic Studio
hillmanweb.com