Bill and Sue-On Hillman: A 50-Year Musical Odyssey
www.hillmanweb.com/book

HILLMAN INDOCHINA ADVENTURE

PAGE FIVE:
WAT PHO TEMPLE II
www.hillmanweb.com/indochina/thailand/t05.html

The Temple complex offered countless photo opportunities and we've tried to share the attractions that impressed us most across these pages.

We didn't attempt hike over to the Grand Palace as we were wilting from the heat and humidity. We opted to wait for a city bus back to the hotel.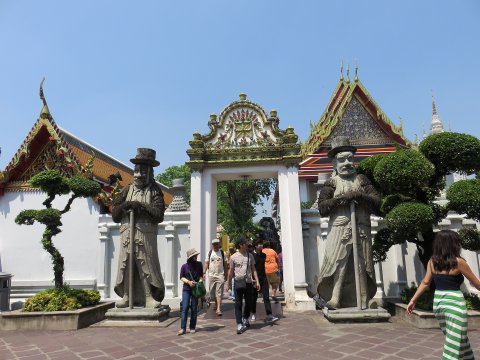 .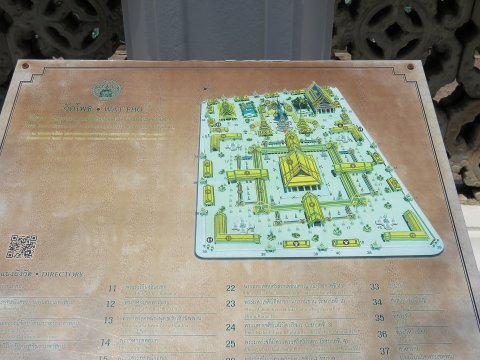 .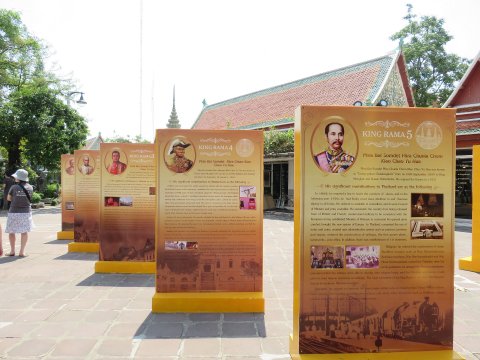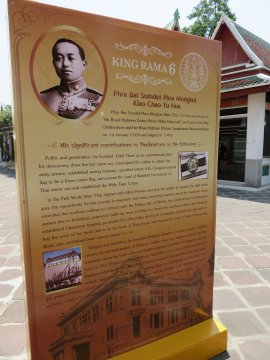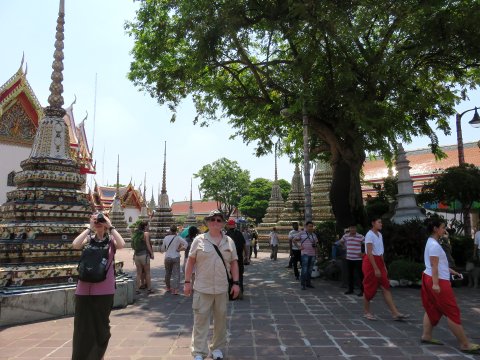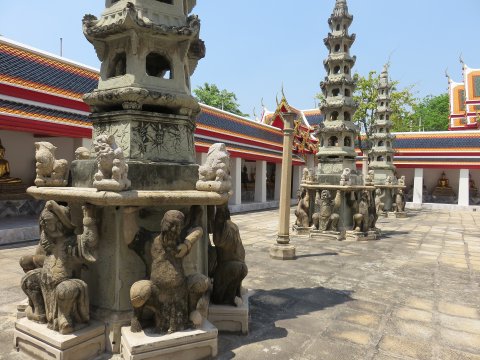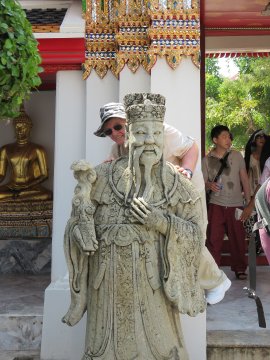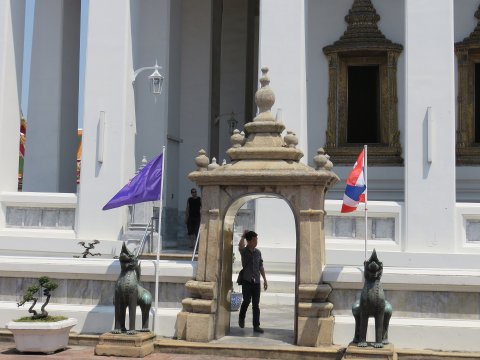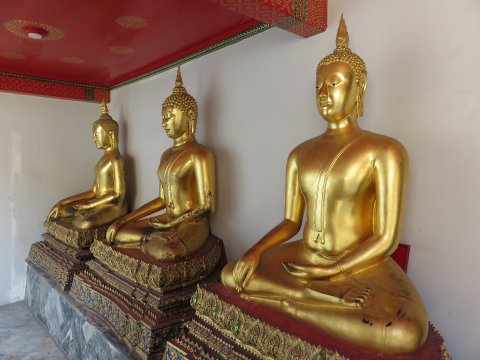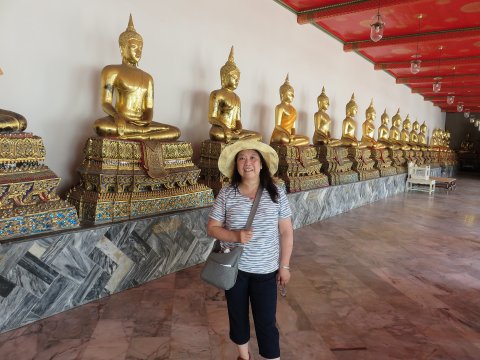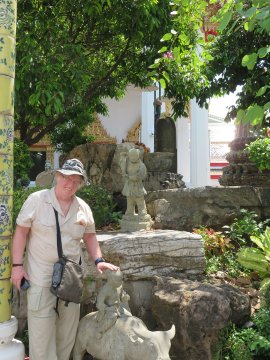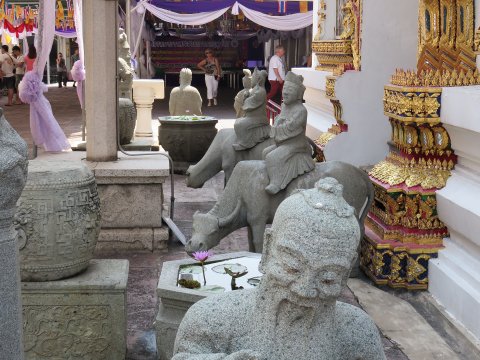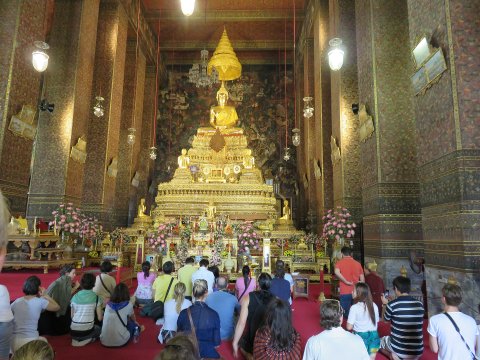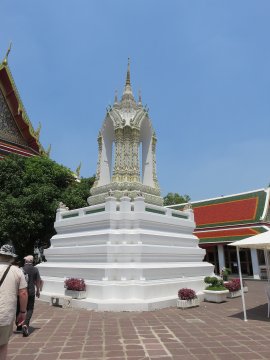 WALL AROUND THE GRAND PALACE
www.bangkok.com/attraction-palace/grand-palace.htm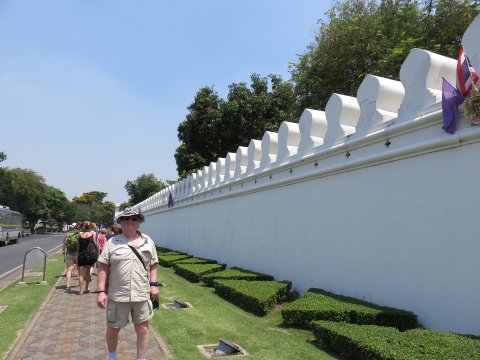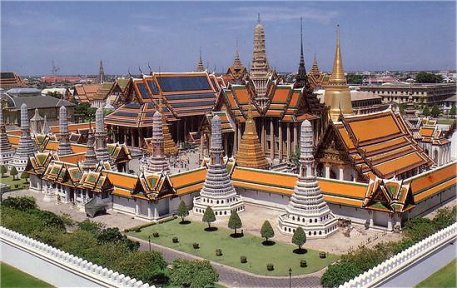 BANGKOK YESTERYEAR circa 1900
3D Stereoview Cards from our Vintage Card Collection
www.hillmanweb.com/3d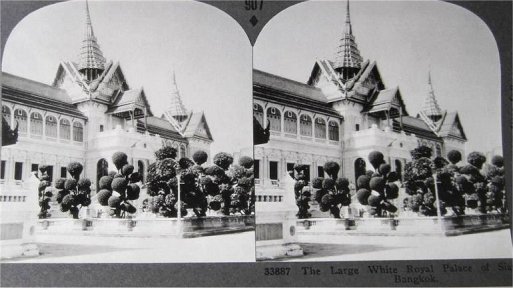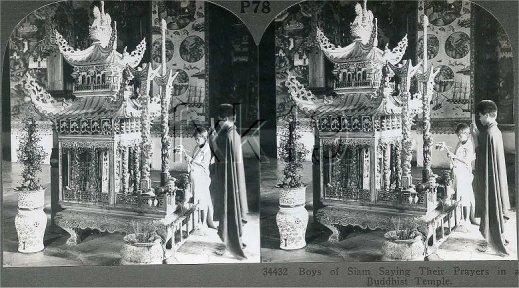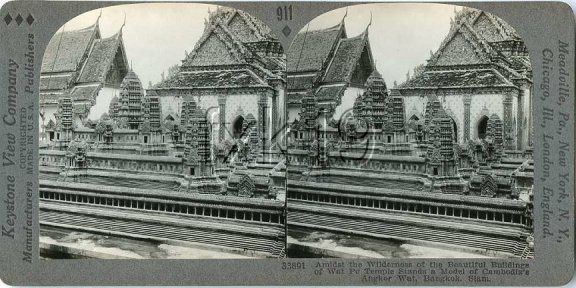 MORE TEMPLE PHOTOS
IN THE OUTTAKES PAGE

TO MAIN INDOCHINA PAGE
TO THAILAND CONTENTS