Bill and Sue-On Hillman: A 50-Year Musical Odyssey
www.hillmanweb.com/book

HILLMAN INDOCHINA ADVENTURE

PAGE NINE:
DOI SUTHEP TEMPLE II
www.hillmanweb.com/indochina/thailand/t09.html

As with most of the Buddhist temples we visited there was gold leaf or paint on everything and there were multitudes of shiny buddhas and bells. A giant, golden, 25-meter Chedi stands in the middle of the temple. There were even miniature versions of the Emerald Buddha and the Reclining Buddha that we had seen in Bangkok.We took turns ringing bells for good luck and even wrote our names on the enormous cloth that was to be wrapped around the temple. Beam made sure that we stayed till supper hour when the monks started their chanting ceremony.

The monks were of all ages and all wore saffron-coloured robes. It seemed a little out of character to see some of the monks with cell phones. The artwork in the temple was spectacular. While in the temple visitors could be blessed with holy water while having a string bracelets tied around the wrist - this took somewhat longer for women as monks are not allowed to touch females. There was much burning of incense and many worshippers kneeling in prayer.

What should have been a beautiful view of was marred by smog from smoke drifting in from local agricultural burn-offs, but still a breath-taking viewpoint. The descent down the long stairway was easier than the climb. Night had fallen by the time we returned to Chiang Mai where we were dropped off at the night market for our evening meal.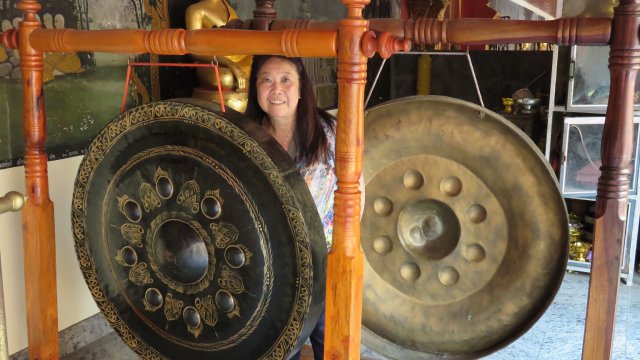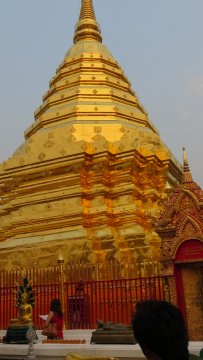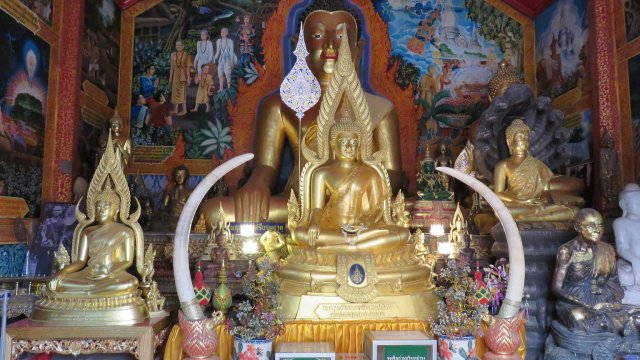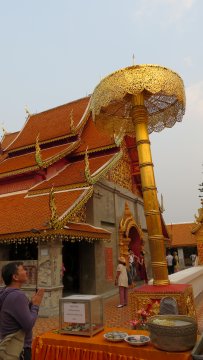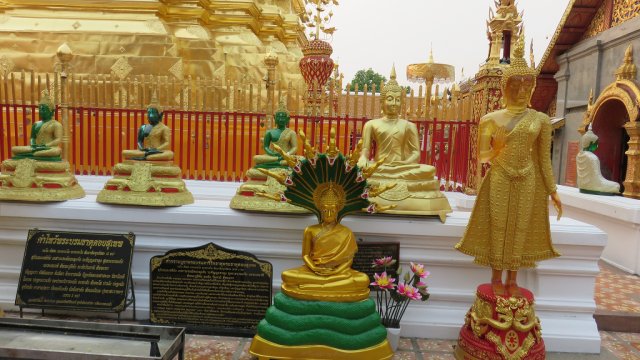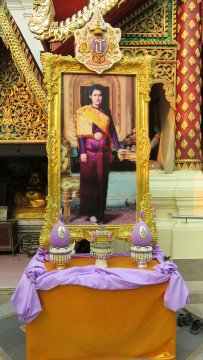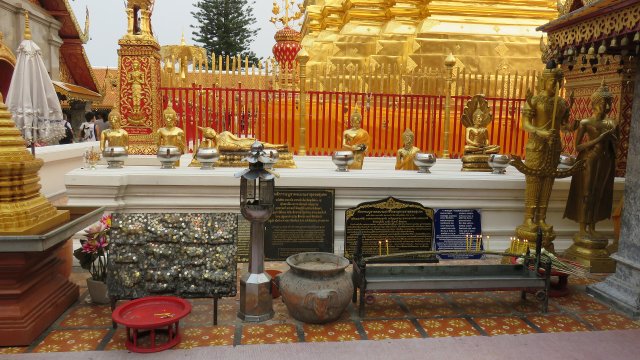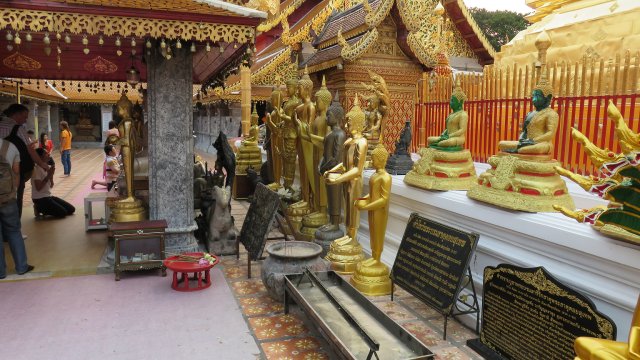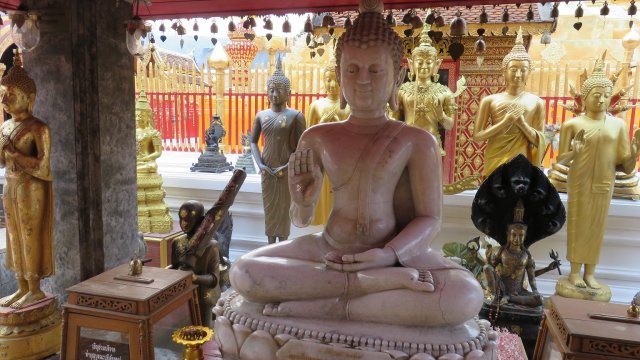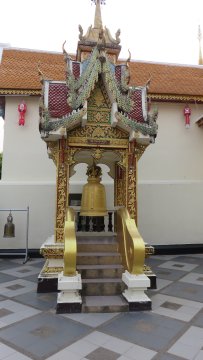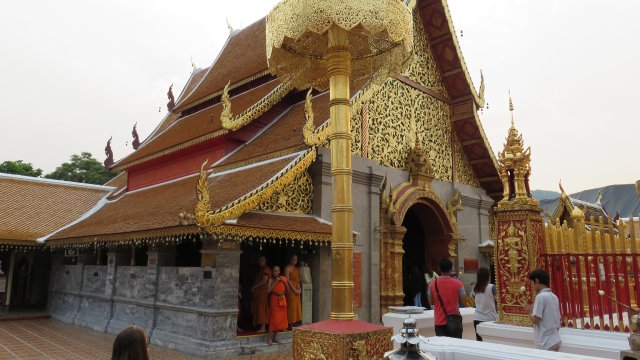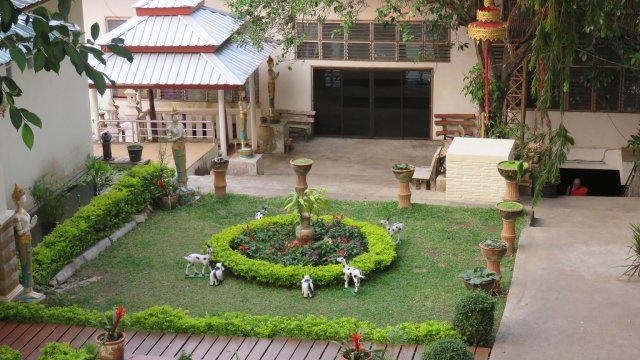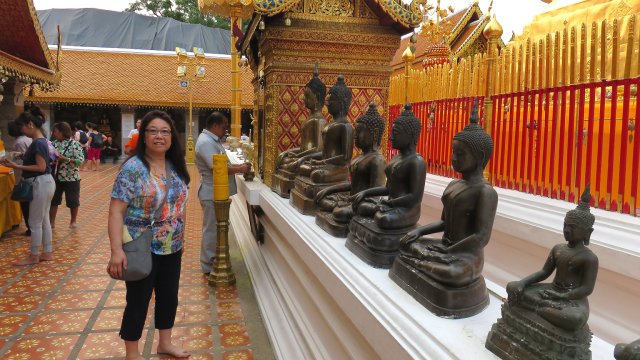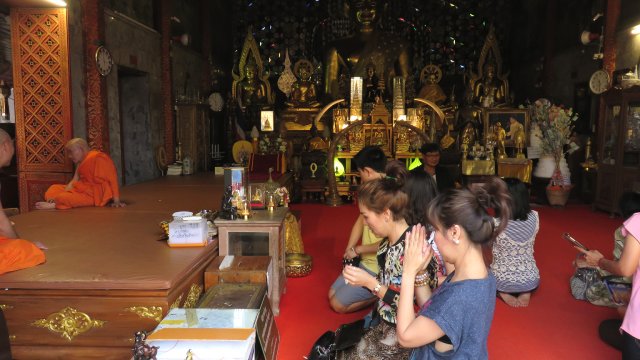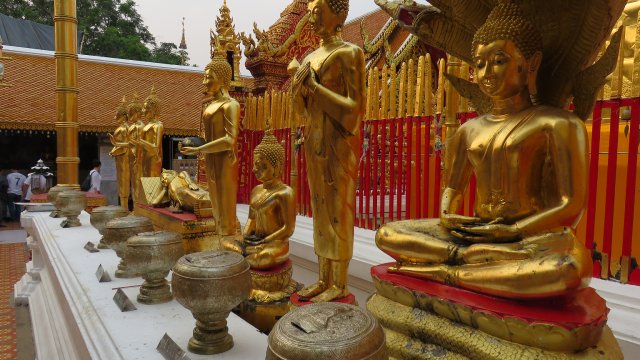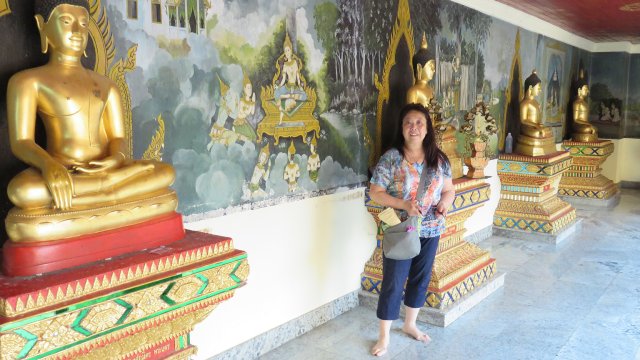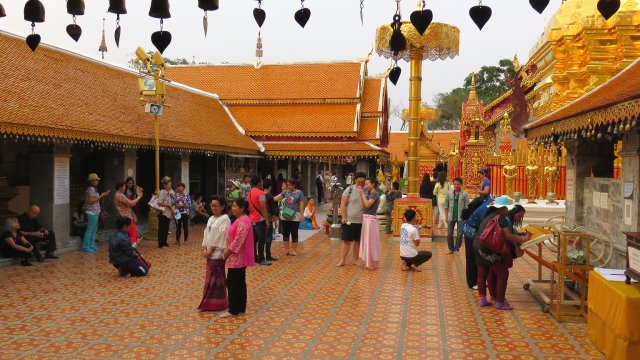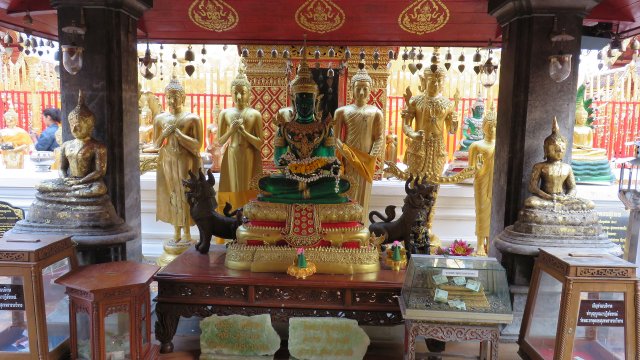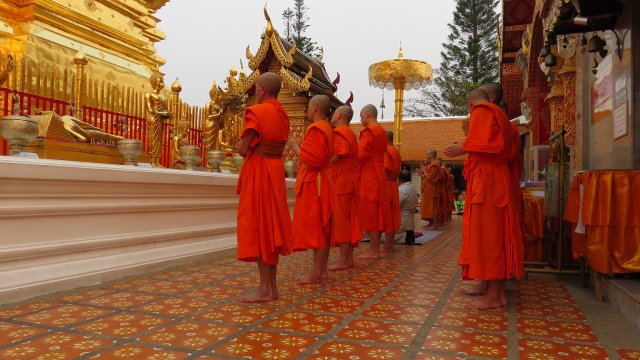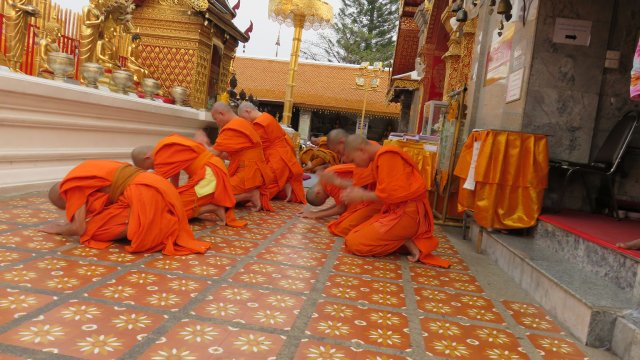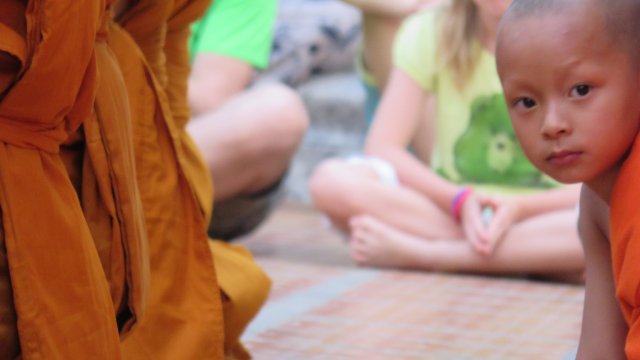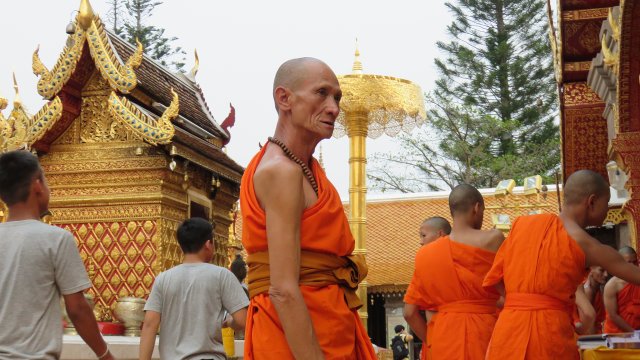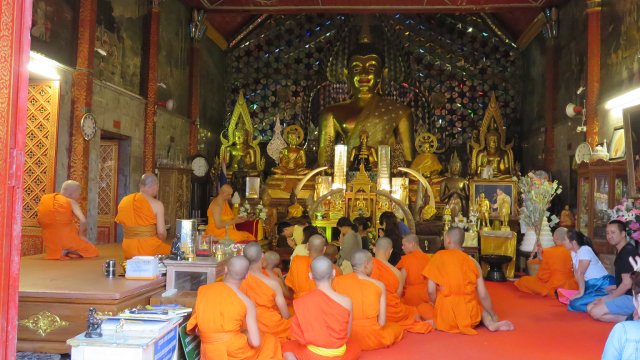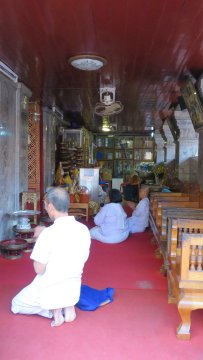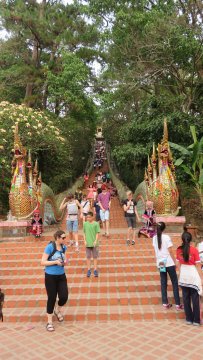 MORE TEMPLE PHOTOS
IN THE OUTTAKES PAGE

TO MAIN INDOCHINA PAGE
TO THAILAND CONTENTS





Copyright 2015
Bill and Sue-On Hillman
hillmans@wcgwave.ca