LEST WE FORGET
.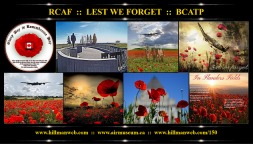 .
Click to open each full-size tribute
www.hillmanweb.com/rcaf
HILLMAN RCAF TRIBUTE SERIES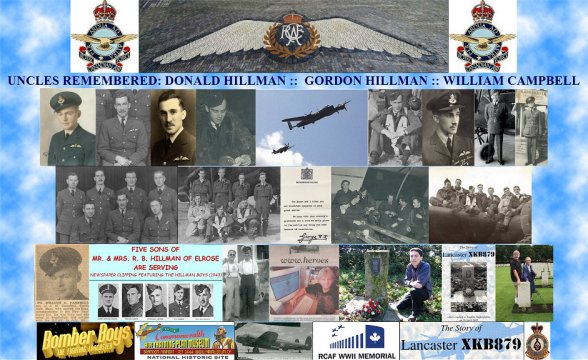 F/L DONALD ERNEST HILLMAN
PART I | PART II | PART III | PART IV | PART V
Donald Ernest Hillman F/L(P) J17893

From Elrose, Saskatchewan. Killed in Action Jun. 24/44 age 26. #148 Squadron (Trusty). BROTHER to James Gordon Hillman. Halifax aircraft # JP237 missing during a secret night operation twenty three miles north-east of Genoa. Flight Lieutenant Pilot Hillman is buried in the Staglieno Cemetery, Genoa, Italy.
F/O James Gordon Hillman
James Gordon Hillman F/O(N) J21914

From Elrose, Saskatchewan. Killed in Action Feb. 25/44 age 27. #408 Goose Squadron (For Freedom). BROTHER to Donald Ernest Hillman. Lancaster aircraft # DS844 was shot down twelve miles souith of the target during night operations against Schweinfurt, Germany. Flying Officer Navigator Hillman has no known grave, his name is inscribed on the Runnymede War Memorial, Englefield Green, Egham Surrey, England.

Crewmates: Sgt. A.J. Emerson, P/O.s H.N. Cunliffe (RAF), H. Sherlock D.F.C. (RAF), Sgt. H.G. Basten (RAF), FS.s R.S. Nurse (RAF), and R.R. Walker (RAF) were also killed.
F/L WILLIAM GAVIN CAMPBELL
F/L WILLIAM GAVIN CAMPBELL Pilot

From Strathclair, Manitoba. Killed Apr 30/1945 age 23. #428 Ghost Squadron (Usque Ad Finem). Lancaster aircraft crashed. The crew of Lancaster KB879 were engaged on an experimental cross- country exercise when they crashed at Sandon, Stratfordhire, England. Flight Lieutenant Pilot Campbell is buried in the Blacon Cemetery, Chester, Cheshire, England.

Also killed were crewmates: W02 (AG) Thomas Daniel Lawley, Sgt. J.H. Kay, FSs S. Berryman, J .L Tweedy, E. J. Wright


Ref: THEY SHALL GROW NOT OLD ~ Compiled by Les Allison and Harry Hayward ~

Commonwealth Air Training Plan Museum, Inc. ~ Box 1481, Brandon, MB Canada R7A 6N3

FINAL TRIBUTES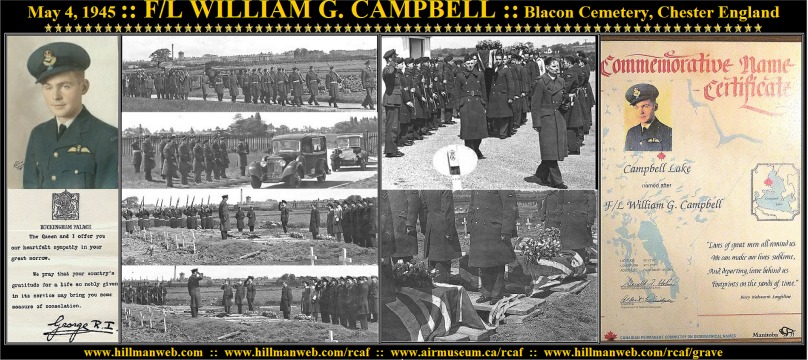 Letters and
May 4, 1945 Burial Ceremony
Blacon Cemetery ~ Chester ~ UK
http://www.hillmanweb.com/rcaf/grave

Click for full-size collages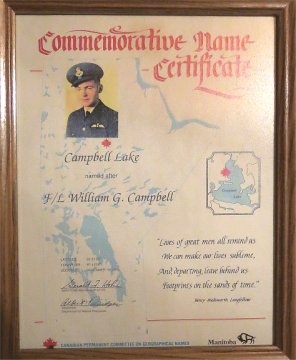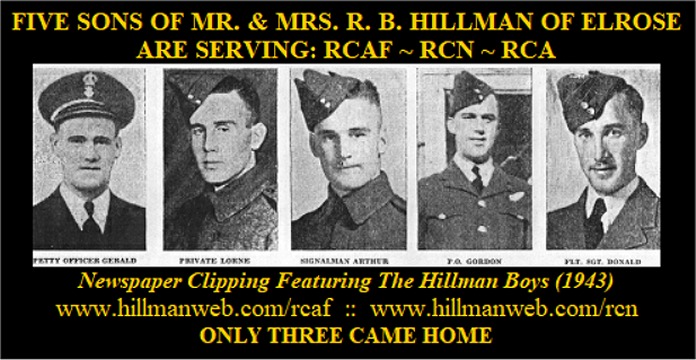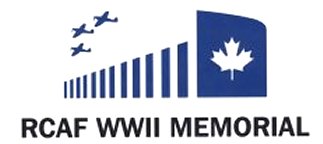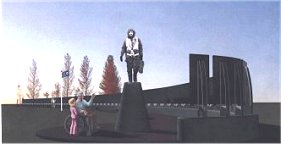 RCAF WWII BCATP Memorial ~ CATP Air Museum ~ Brandon, Manitoba, Canada



www.hillmanweb.com/rcaf/lancaster.html


Read this Brandon Sun Newspaper Story HERE

Part I: Overview | Part II: Brandon Sun | Part III: News Story | Part IV: Photos
Part V: Episode 1 Video and Screen Captures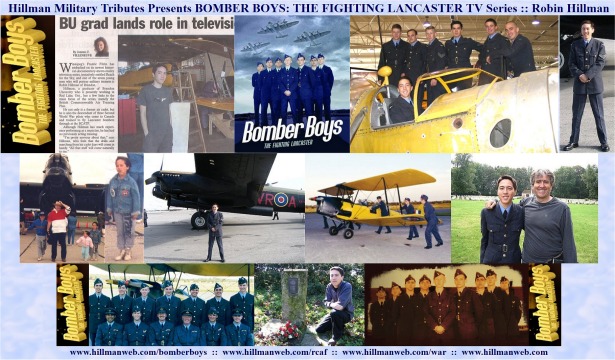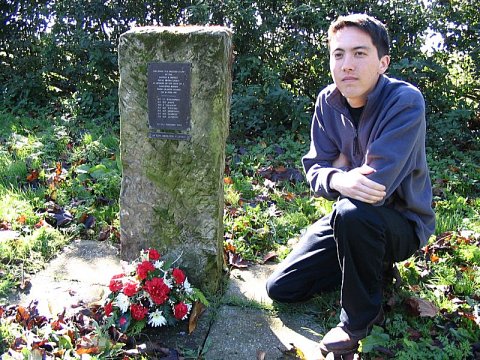 Our son Robin and the monument to uncle William Campbell and his Lancaster crew
at the crash site near Sandon, England
A still taken from the 4-hour documentary he appeared in on the History Channel
Mirrored from
www.hillmanweb.com/bomberboys
.
HILLMAN RCAF TRIBUTE SERIES: F/L DONALD ERNEST HILLMAN
Visit Brandon's



www.airmuseum.ca
William Gerald Hillman
Bill and Sue-On Hillman Eclectic Studio
www.hillmanweb.com
Copyright 1996/2014/2020 by Bill Hillman