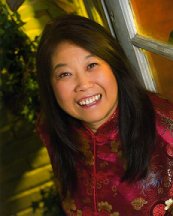 SUE-ON'S KITCHEN
March Pt. III : 2011
www.hillmanweb.com/soos/food/04.html
Also featured in my Facebook Album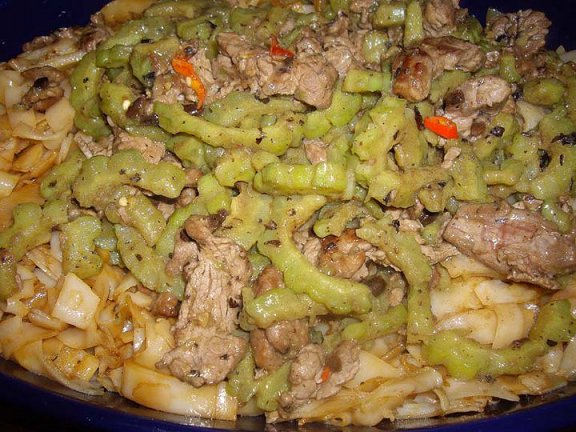 Very traditional Black Bean Garlic Beef and Bitter Melon on Rice Noodles (Ho Fun).
An acquired taste for the bitter melon, but it's my favourite mixture for rice noodles.



.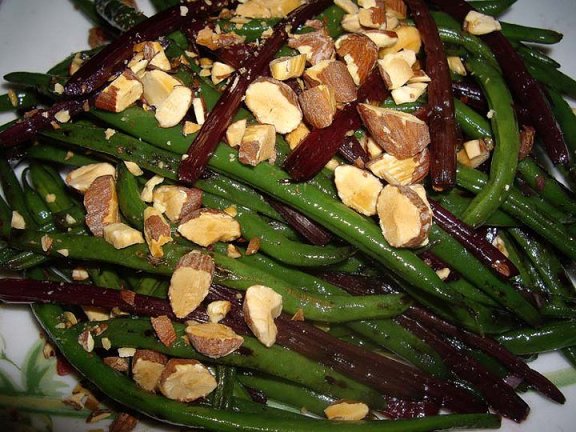 Stir-Fried Green Beans with beet stems, garlic, and chopped almonds.



.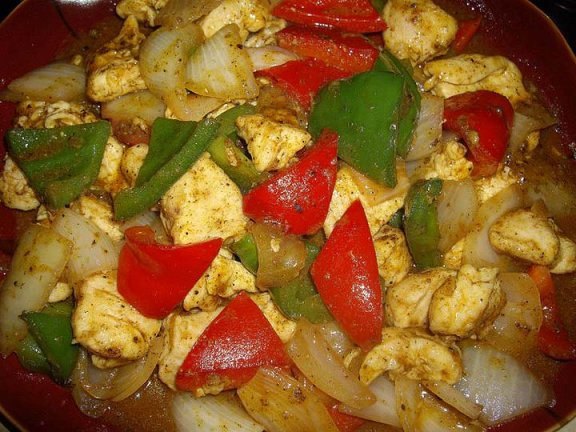 Curry chicken with sweet bell peppers and onion.



.


Curry Chicken plated with cumin basmati rice, green beans, and store-bought naan.



..


Baby Potato Chunks deep frying in duck fat!



.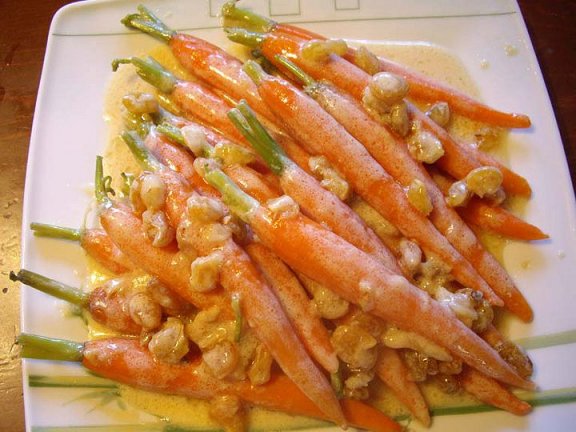 Baby Carrots in Ryan's cream and raisin sauce - so good!



.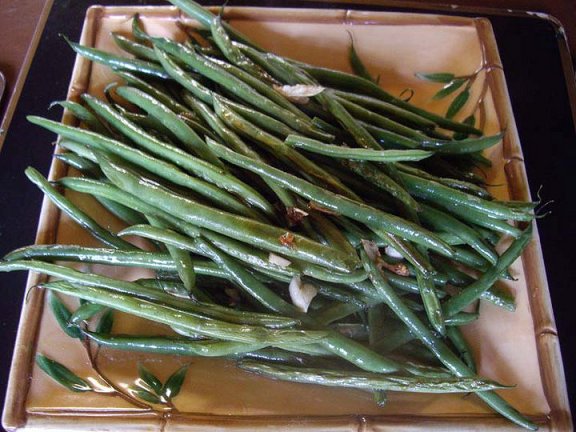 Simple Stir-fried Green Beans
with garlic



.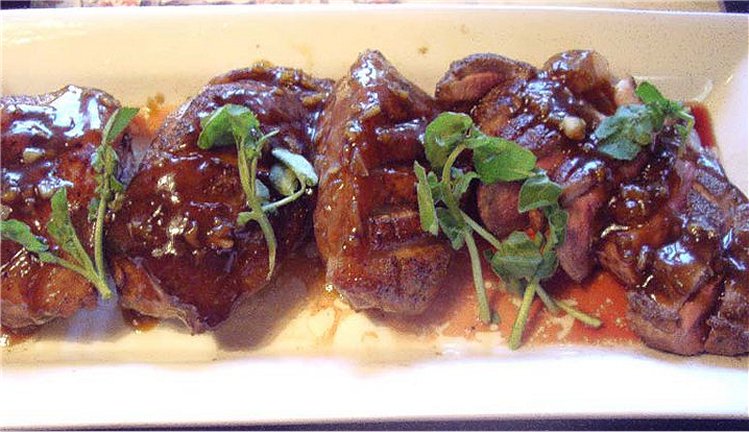 Seared Duck Breasts
with hoisin-lime sauce. Delicious!



.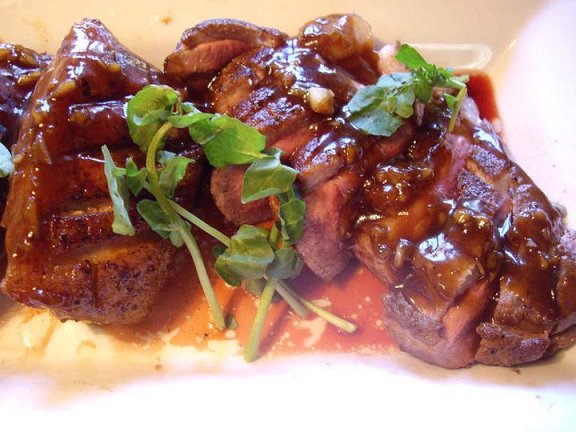 Seared Duck Breast
with Hoisin-lime sauce



.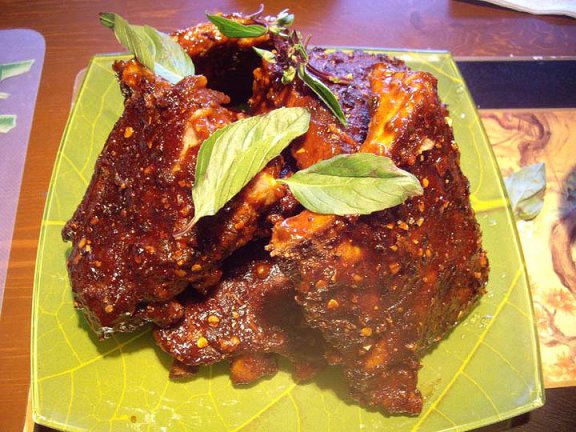 Ryan's TNT Ribs - Deja-vu!



..
.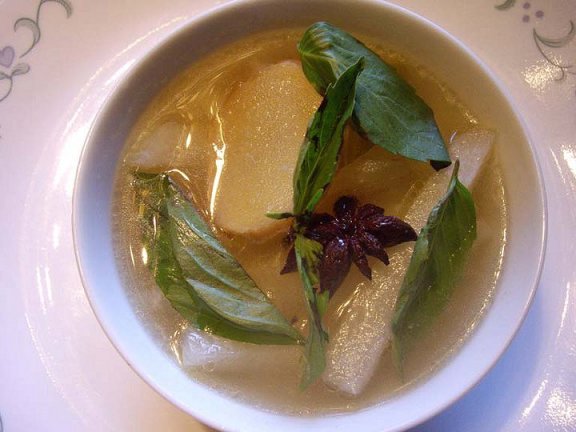 Duck Soup: stock made with duck carcass, kohlrabi, ginger, topped with Thai basil



.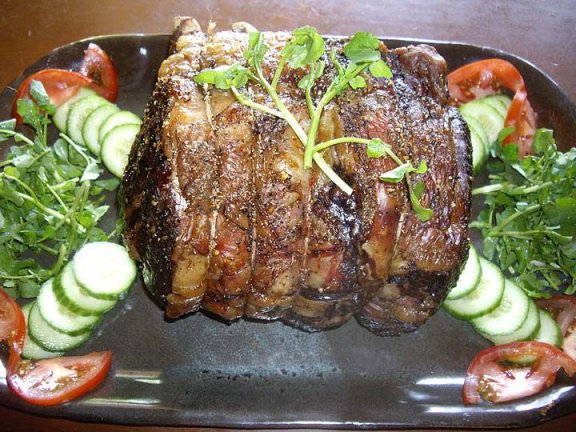 4-rib Prime Beef: roasted at 250F - 6 adults made short work of it tonight! 1 slice and 3 bones remain...



.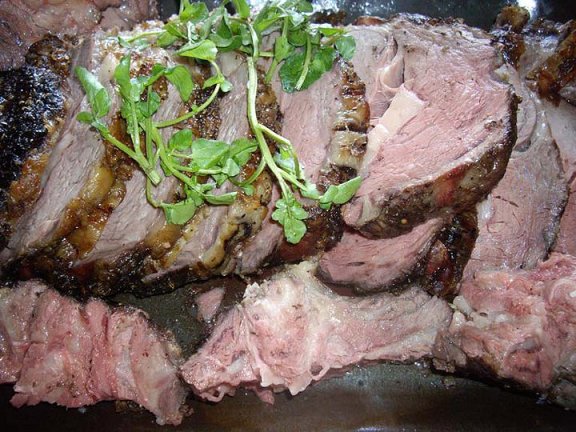 Pulled at 140F, but resting took it up to past med. rare.
Still very good - tender and juicy.
Served with fresh green peppercorn and cream sauce for the meat, and basic brown gravy for the rice.
Sides were just rice, peas, corn, and broc-slaw.



.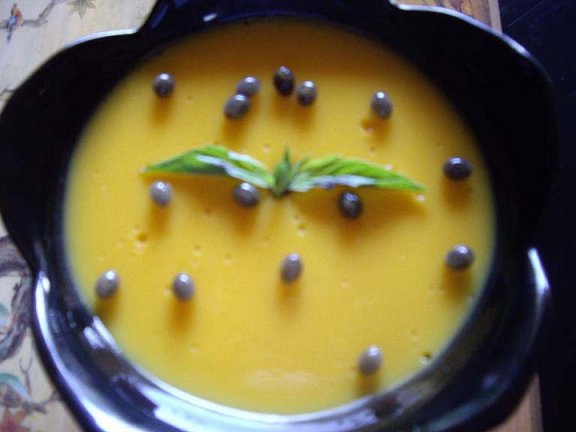 Dessert: Mango Pudding from Heart Smart Chinese cookbook.
I omitted the sugar, and added the papaya seeds just for contrast.
The seeds were not tasty ;-)
China-Li thought they were black peppercorns!
She must have thought I had gone completely over-board with my addiction to green peppercorns ;-)



.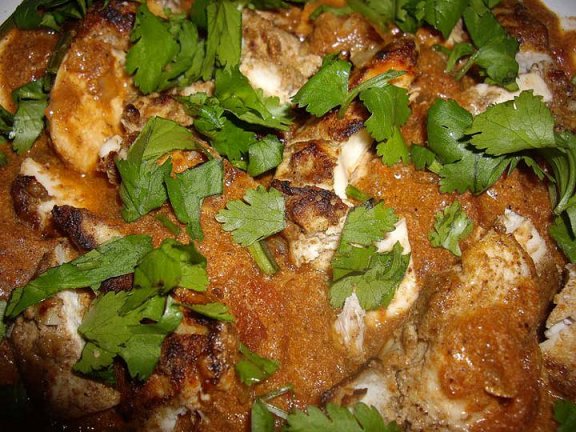 Simplified Chicken Tiki Masala per America's Test Kitchen.
Everything was simple to make, well-timed.
Spices came thru' the tang of crushed tomatoes,
with just a hint of heat from the one tiny Thai pepper that I used in place of the serano it called for.
Instead of kabab (as in tiki), the chicken breasts were left whole, so they stayed really moist.



.


Chicken Tiki Masala served with basmatic rice (cumin and green cardamon)
and stir-fried red pepper and sugar snap peas.



.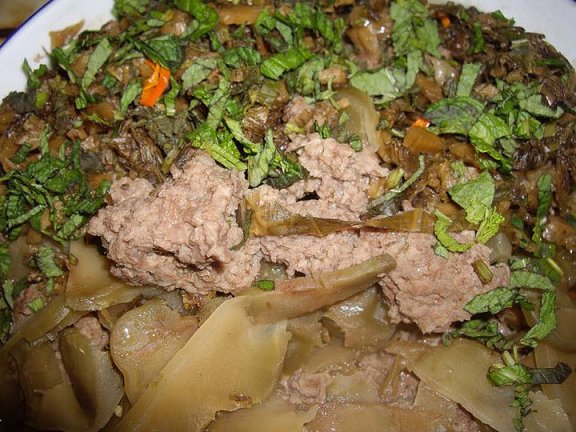 First traditional Chinese dish I made for Bill when we got married in 1966, and it's still his "favourite";-)
Steamed Ground Chuck with spicy Sechuan Pickled Turnip (ja-choi) on one side (his),
and fermented salted Chinese cabbage (mui choi), chili pepper and fresh mint on mine.



.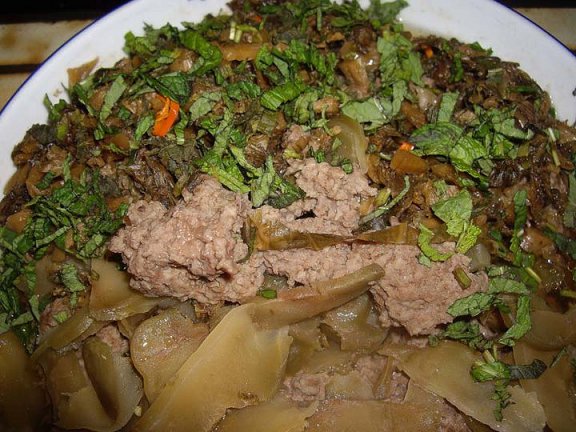 This is my take on fusion Chinese: Sechuan meets Guangdong: spicy, salty, minty, meaty!
My portion (mui choi & mint) was a dish we had in a little Chinese restaurant in Durham, England, 1976.
The restaurant was upstairs, and we sat by the window, watching the milling crowd after the annual Miner's Gala.
We watched the miners from different collieries march into Durham Cathedral,
enjoyed the haunting performances from each band before making our way down "to the town" for a meal.
Beautiful city and cathedral.



.
.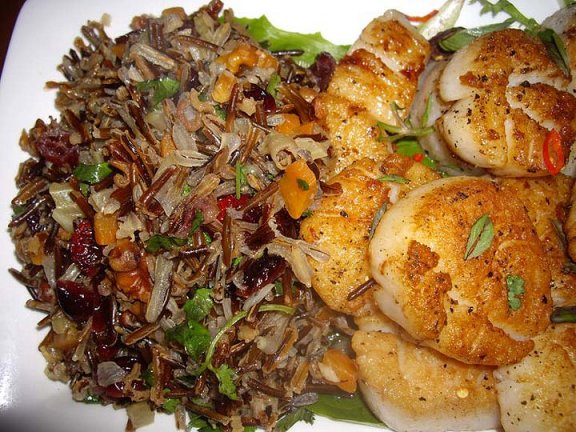 Wild Rice Pilaf with chicken stock, carrot, celery, onion, roasted walnuts, dried cranberries, and cilantro.
Chewier than expected - maybe because the wild rice was "old"?


Copyright 2011
Sue-On Hillman