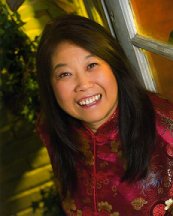 SUE-ON'S KITCHEN
April Pt. III : 2011
www.hillmanweb.com/soos/food/07.html
Also featured in my Facebook Album


.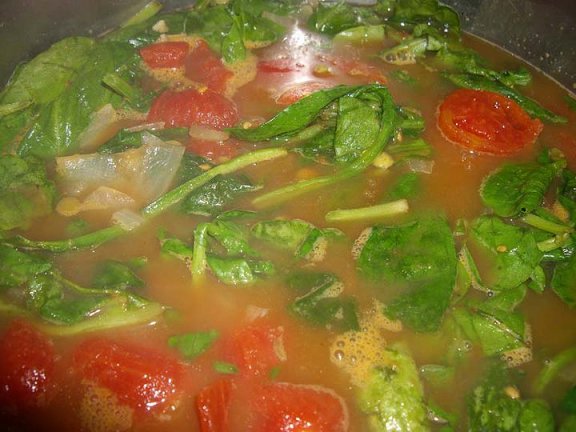 Armenian Lentil Soup: Vospapur - ready for the simmer...
Lentils, chopped onion, tomato, spinach (I use fresh instead of frozen),
cumin, corrinader, Hungarian HOT paprika, chicken stock - no fat added



.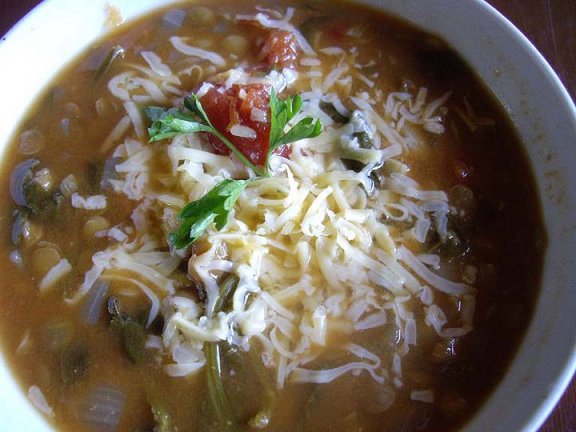 Vospapur with grated smoked Gouda.
Even better if I had Cumin Gouda!
A squeeze of lemon juice just before devouring :-).



.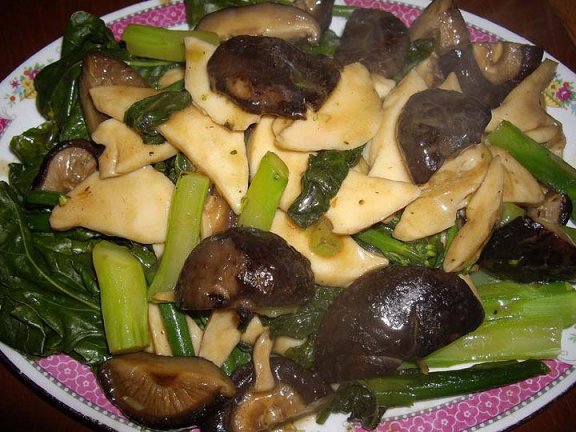 Stir-fried Topshell (poor man's abalone),
shitaki mushrooms, Chinese broccoli, oyster sauce.



.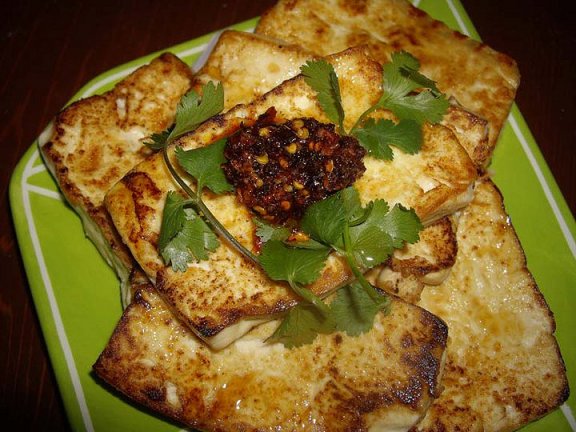 Pan seared tofu with Saigon Chili Oil.



.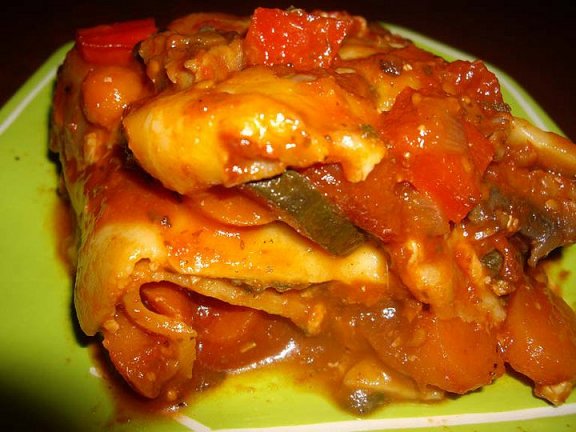 Vegetarian lasagna: carrot, mushroom, onion, red pepper, zucchini, tomatoes, tomato sauce, paste,
Italian herbs, ready-to-serve lasagna noodle, cottage cheese, spinach, Parmesan cheese,
and topped with shredded Tex-Mex cheese.
China says this is even better eaten cold!



.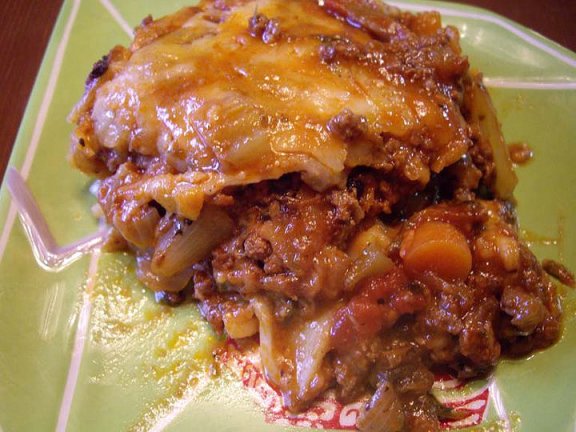 Throw together meat lasagna: ground sirloin, carrots, mushrooms, red pepper, onion,
Hungarian Hot paprika, tomato sauce, cottage cheese, spinach, Paremsan cheese,
and topped with shredded Tex-Mex cheese - for the carnivores in the family.
.

.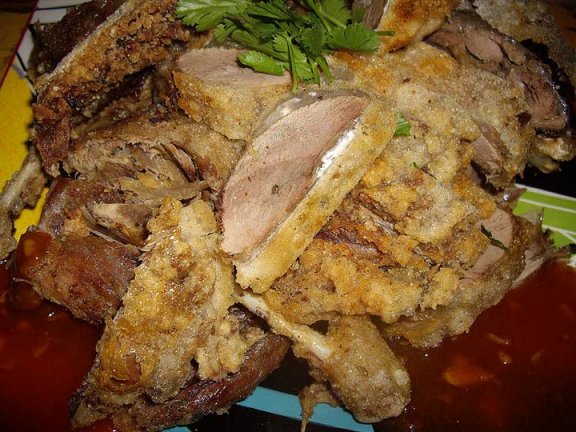 Pressed Duck with Spicy Plum Sauce: First and last attempt, I think.
Duck was steamed for 1 1/2 hours, cooled, pressed into waterchestnut powder,
steamed again for 30 minutes, cooled, then deep-fried until crispy.
It was OK, but will be "renovating" the recipe.



.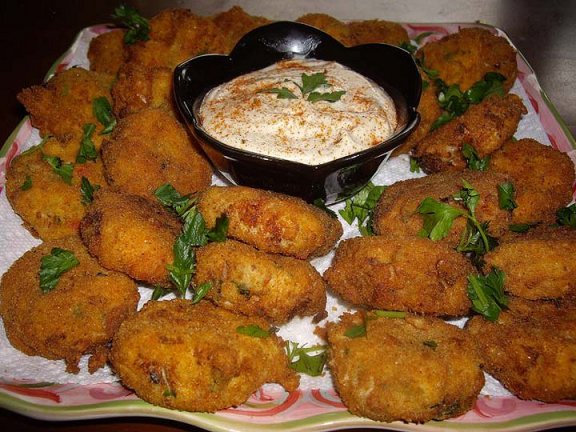 Mini crab cakes with "kick-it-up-a-notch" mayo dip - Emeril Lagasse's recipe



.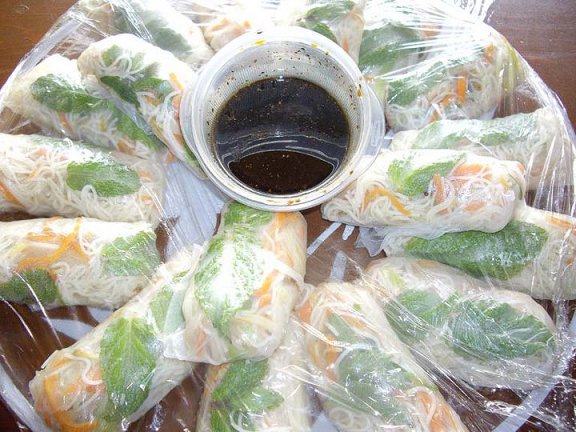 Summer rolls a la Sue-On with chili soy sesame seed dip



.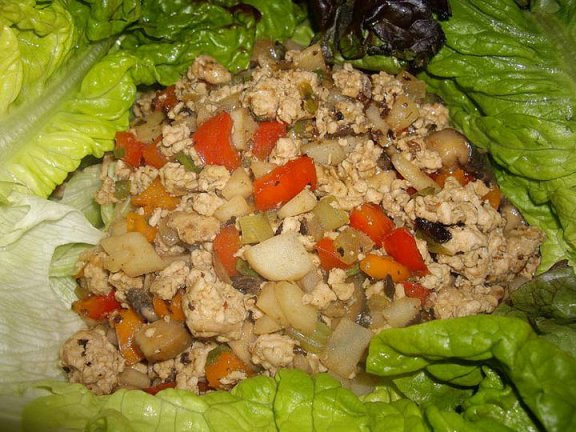 Ground turkey lettuce wraps: ground turkey, bell peppers, onion, waterchestnut,
shitaki mushrooms, oyster sauce, Hoisin sauce, fermented soy beans, chicken stock



.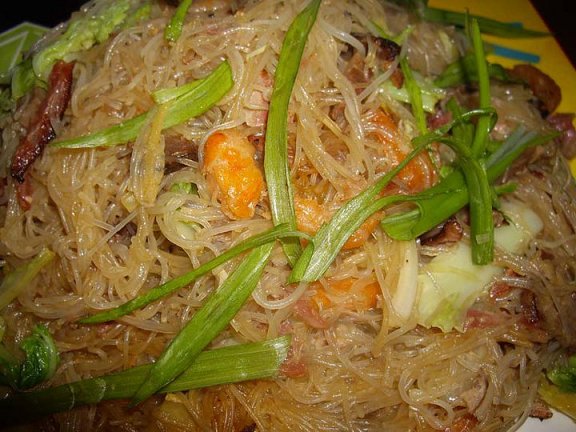 Mung bean noodles, dried shrimp, Chinese sausage, char siu, Chinese cabbage,
Tamari soy sauce. Another family favourite handed down from my Mom.



.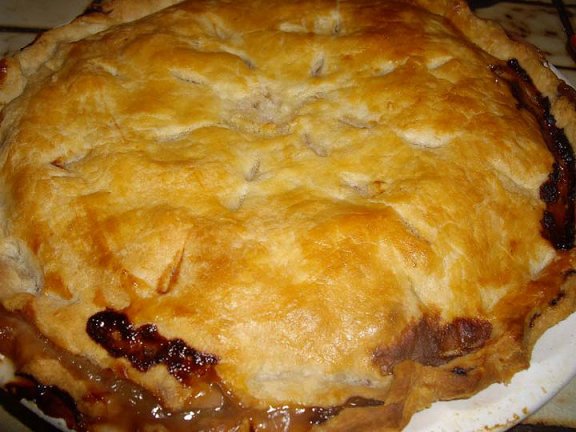 First rhubarb pie of the season!


.


Beef tenderloin with oyster sauce on a bed of stir-fried green beans, sugar snap peas and red peppers.
Served with "cauliflower rice" - steamed grated cauliflower in place of rice.
Bill likes cauliflower better this way - smothered in sauce without the carbs ;-)



.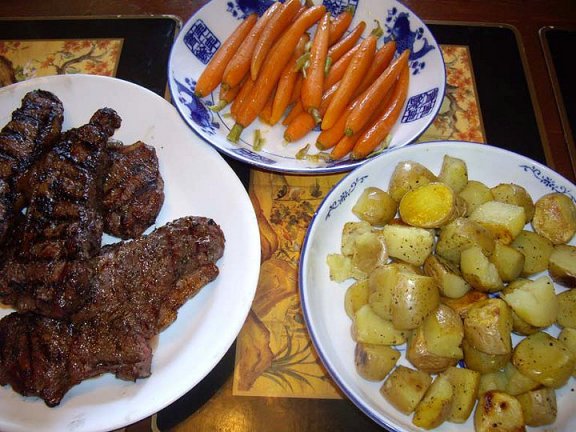 Easter weekend's BBQ bison strip loins
with Ryan's own dry rub, baby carrots and grilled taters



.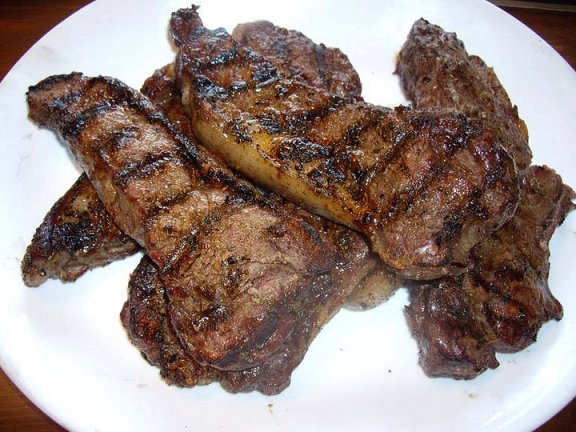 Lovely medium rare bison steaks from Bison Spirit Ranch, Oak Lake, MB.
Bill does their website: www.bisonspiritranch.com



.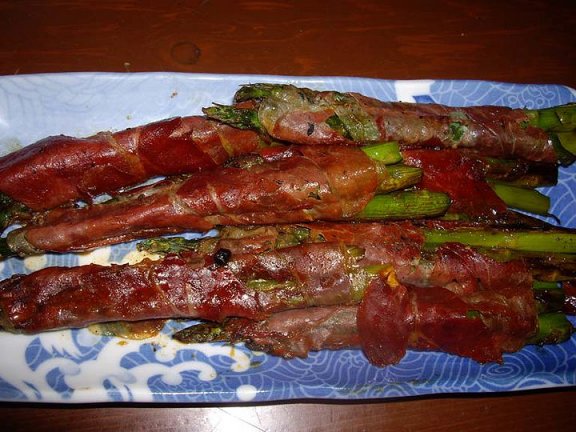 More grilled asparagus wrapped with proscuitto!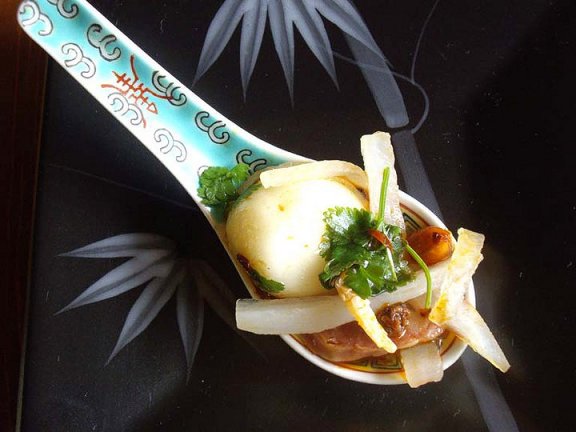 Tong Yuen: Very traditional savory dumpling soup.
This is one version that is required for Chinese New Year.
It's also a year round comfort food for some of us :-)
The dumplings are made with glutineous rice flour, add in shredded daikon,
Chinese sausage, dried shrimp, cilantro, chicken stock.



.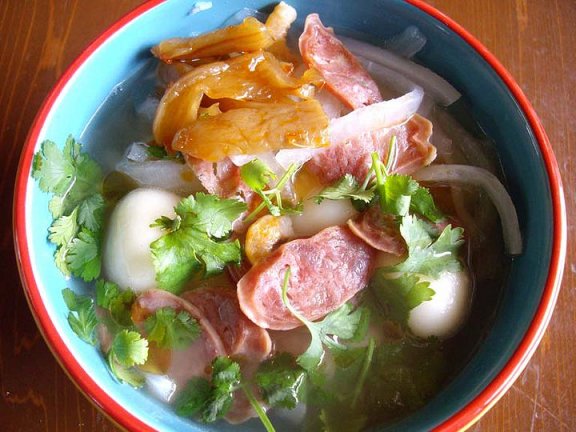 I like crunchy spicy turnip with mine along with a few drops of sesame oil.
I also have a little dish of soy sauce with white pepper, and chili oil for dumpling dipping.



.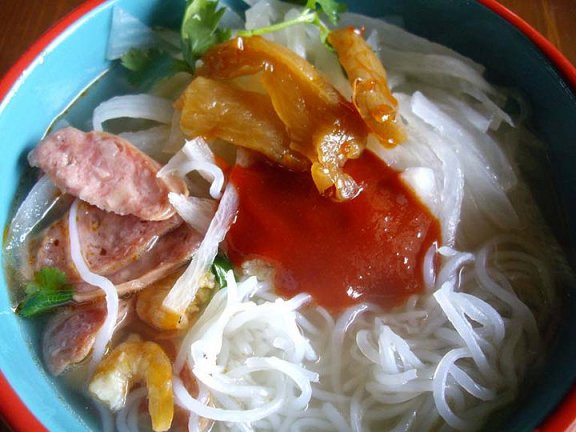 Bill is not a fan of gooey balls of flour, so I give him noodles instead.
He likes sweet chili sauce for his noodles.


Copyright 2011
Sue-On Hillman
Bill and Sue-On Hillman Eclectic Studio