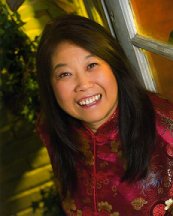 SUE-ON'S KITCHEN
May Pt. I : 2011
www.hillmanweb.com/soos/food/08.html
Also featured in my Facebook Album


.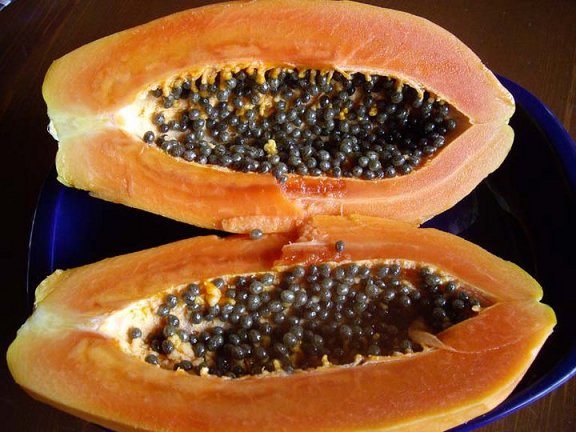 Snow or not, just gotta do it!
Happy May 1st!
Superstore came to the rescue: ripe papaya for $2.98 each if you buy 2 :-)
We really needed this slice of the tropics!



.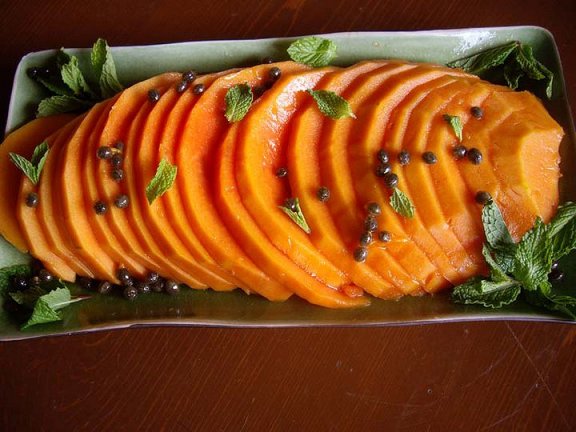 This is 1/4 of one papaya!
Great with just a mint leaf.
I'll be making traditional Chinese soup with the ends which are not as sweet but firmer.


.

A quick throw together of chicken breasts in a sauce with mushrooms,
sweet peppers, onion, canned tomatoes, red wine and balsamic vinegar.



.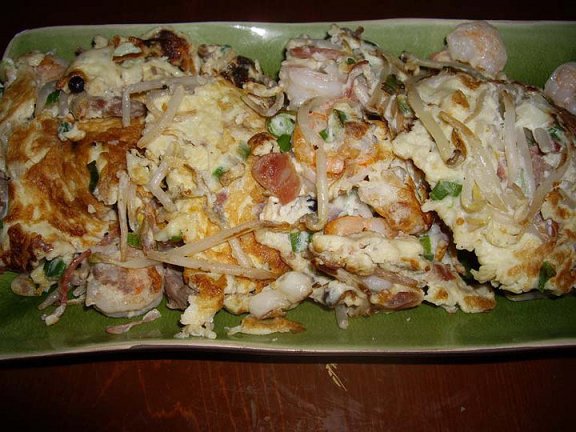 Soo's Cantonese Egg Foo Young.
It's been a long time, and I miss my 24" wok to make this!
Together with eggs, I added shrimp, beef, Chinese sausage in place of BBQ pork,
green onion, and lots of bean sprouts.
These are not firm patties like the usual egg foo young.
These are fluffy!



.


A close-up of the egg foo young - soft, silky, crunchy :-)



.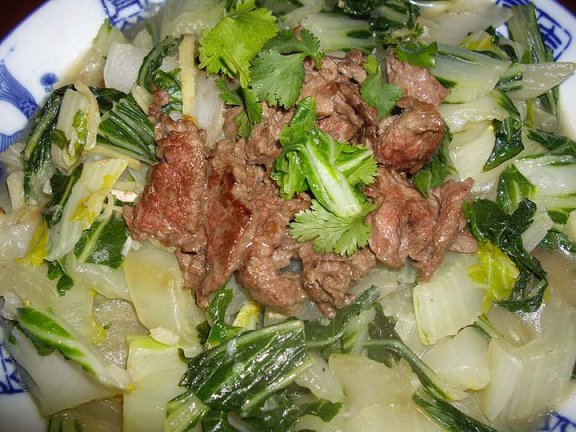 Beef and Bok Choy stir-fried with minced ginger and garlic
- one of my many favourite vegetables.



.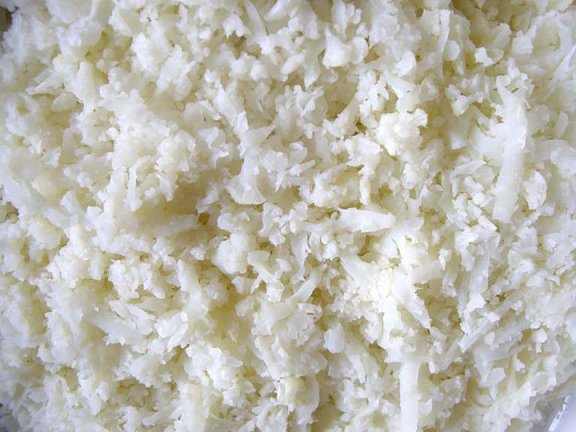 Rice you say? Well, grated cauliflower for pretend rice to reduce carb. intake.
It's ok if you have another dish with some strong flavours or sauce.
Healthy tho' and so easy to do in the microwave.



.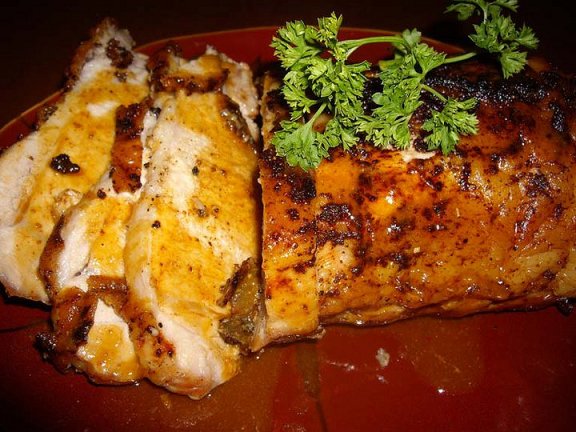 Roast pork loin - marinated all day with a dry rub then slow roasted.
The thin layer of fat crisped up nicely.
Made a gravy with the delicious drippings, diluted with reduced sugar orange-mango juice
(new product by President's Choice Blue Menu)



.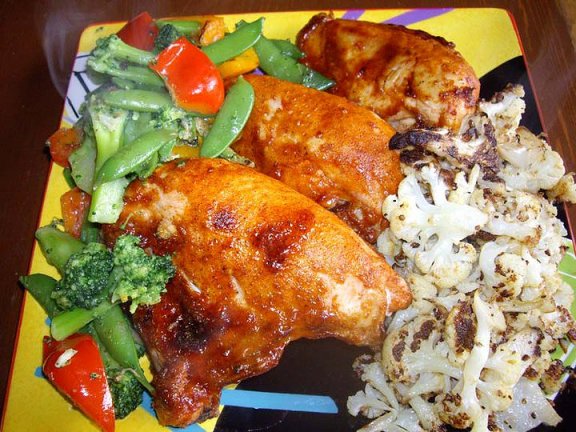 BBQ chicken, mixed veg, AND roasted cauliflower...love cauliflower this way!



.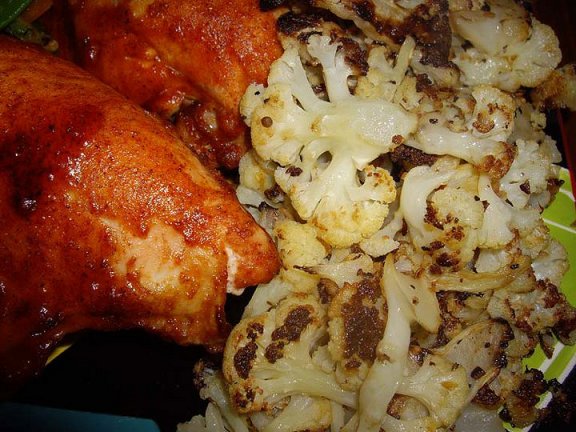 Sliced cauliflower, sprinkled with olive oil and Montreal steak spice,
roasted at 400F - tastes like French fries...HONEST!



.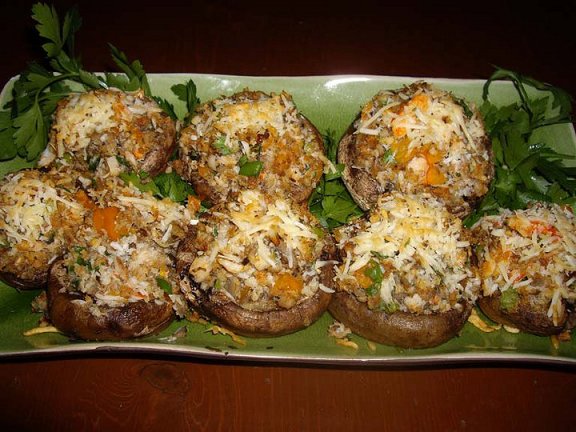 Mushrooms stuffed with crab, seasoned with Cajun spices,
topped with parmesan cheese, and baked at 350F. Good stuff!



.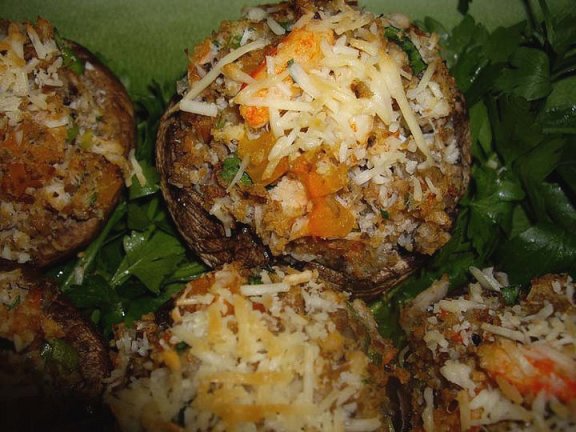 mmmmm...mmmm...good!



.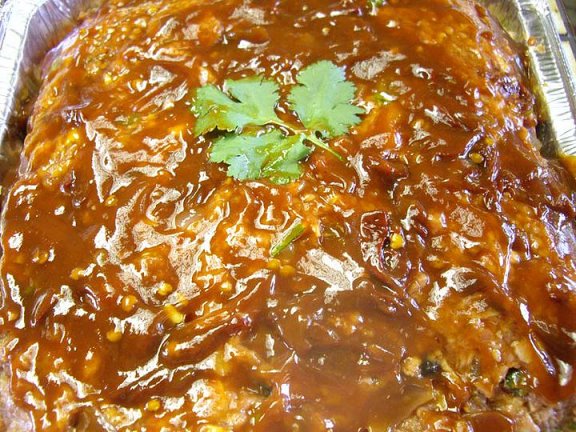 Steve Reid's Chipotle-Cheddar-Guinness Meatloaf from his blog.
Pre-oven stage. I made double recipe.
I substituted French bread with sprouted grain bread, so there were bits of sunflower seeds etc. in the loaf.
Also, I used a bottle of Rickards Dark Ale with maple syrup
because my liquor mart down the hill is closed due to the flood!
The glaze had one add-on: Guinness BBQ sauce. Had to get SOME Guinness in there!



.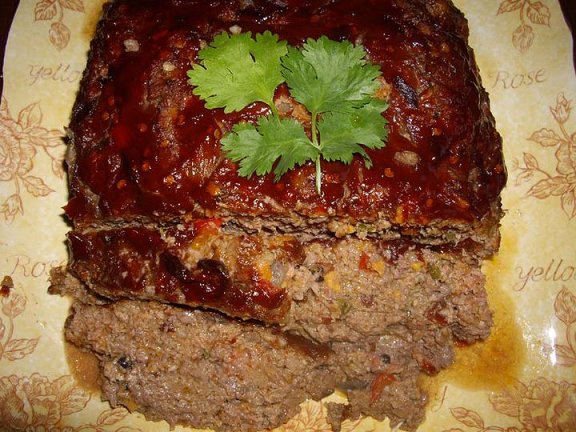 Fresh out of the oven. House smelled great!



.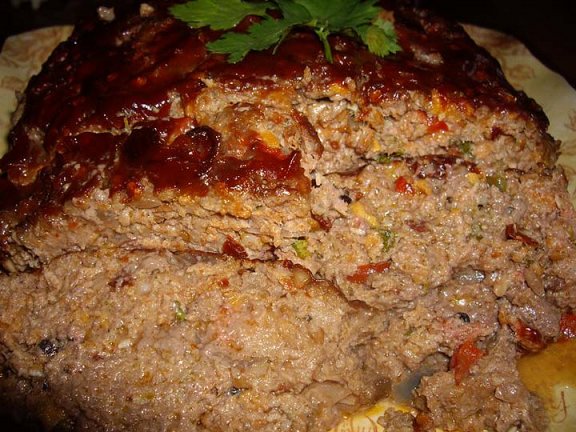 Moist, colourful, smokey, and just enough heat : )



.
For the photo diary of previous sessions and "recipe" check out:
http://www.hillmanweb.com/soos/joong2.html
Copyright 2011
Sue-On Hillman
Bill and Sue-On Hillman Eclectic Studio