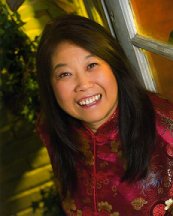 SUE-ON'S KITCHEN
October Part I: 2011
www.hillmanweb.com/soos/food20.html
Also featured in my Facebook Album


.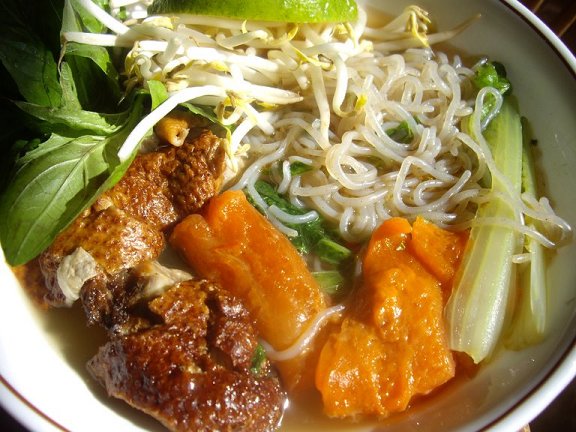 Wanting pho, but settled for shirataki (yam) noodles, BBQ duck, braised tendons, Romain lettuce, and pho fixings.
Not pho but just as satisfying :-)


.
.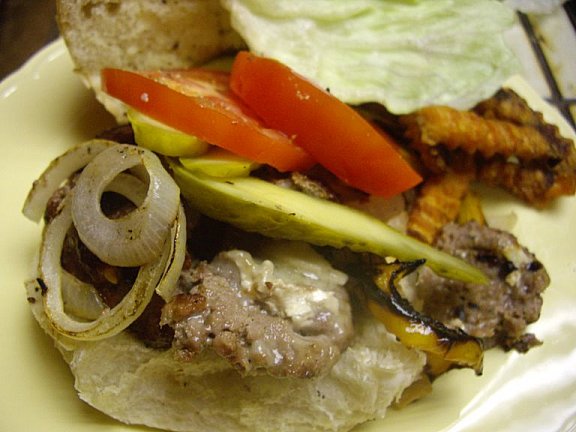 Grilled burgers stuffed with Brie cheese.
Most of the cheese melted into the meat, so it was very moist.
Eaten with grilled peppers, onion slices, and the other usual garden stuff,
plus store-bought baked sweet potato fries with spicy ketsup.


.
.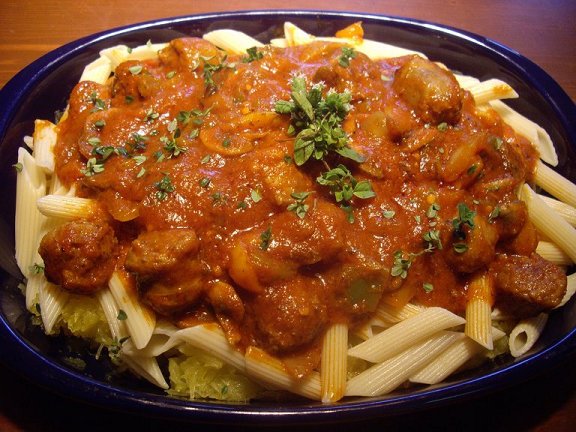 Penne and 2 meat sauce: hot Italian sausage, beef meatballs, mushrooms, yellow peppers,
jalepeno peppers, onion, fresh thyme and oregano, in Hunt's thick pasta sauce.
Served over penne and spaghetti squash.


.
.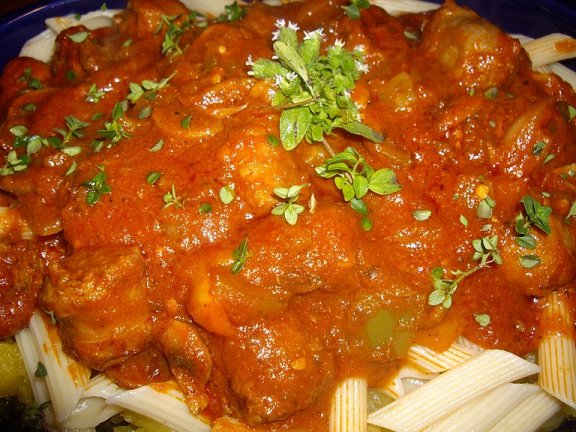 Lots of juicy sausage and meatballs.
The sprinkle of fresh oregano and thyme on top was great -
the heat of the sauce and pasta was sending up some heady aroma:-)


.
.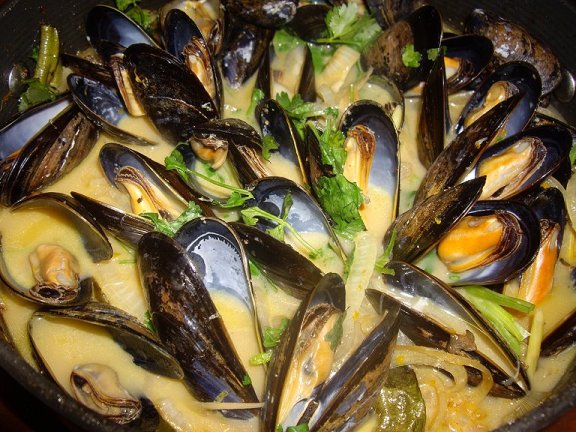 Mmmmmmmmmmmmussels!
Mussels steamed in delectable broth of coconut milk, lemongrass, coriander,
Spanish onion, garlic, ginger, Thai chili pepper, orange and lime zest
plus juice, kaffir lime leaves, and fresh cilantro.
Didn't need baguette to soak up the broth - just dipped it up with mussel shells!


.
.


Our first Thanksgiving with Ryan's parents, Dennis and Sharon McIntosh (Ryan took the photo)
- a fun couple and and a great evening with our family.
.


.
.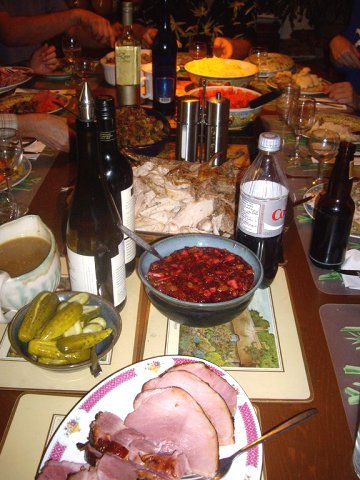 Smoked shoulder picnic, one of two turkeys with gluten-free stuffing, orange-apple-cranberry chutney,
Holiday Brussel sprouts with bacon, pecans, etc, carrots, green bean casserole,
well-seasoned mashed taters, pumpkin cheesecake, gluten-free pumpkin pie, and wine, wine, wine!
.


.
.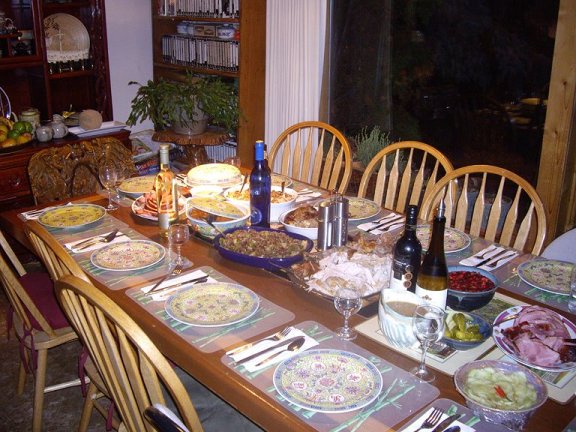 Before the onslaught!
.


.
.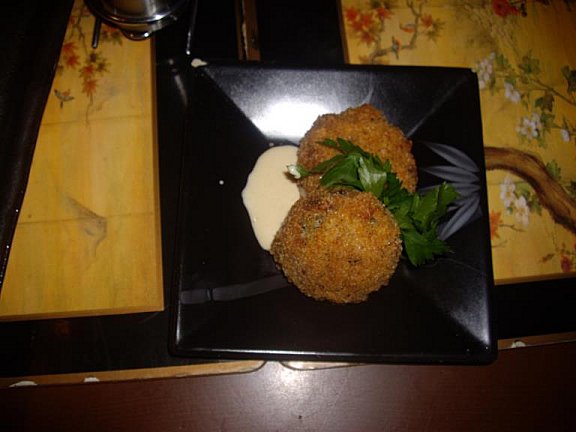 Emeril Lagasse's crab cakes with home-made mayo for appetizers
.


.
.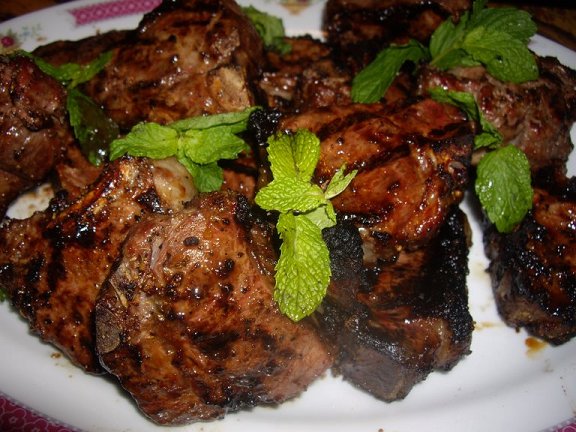 We had Thanksgiving turkey for lunch, so needed a change for tonight - Sunday.
BBQ lamb chops with fresh mint sauce!
The chops were done medium rare. They were tender and juicy!
.


.
.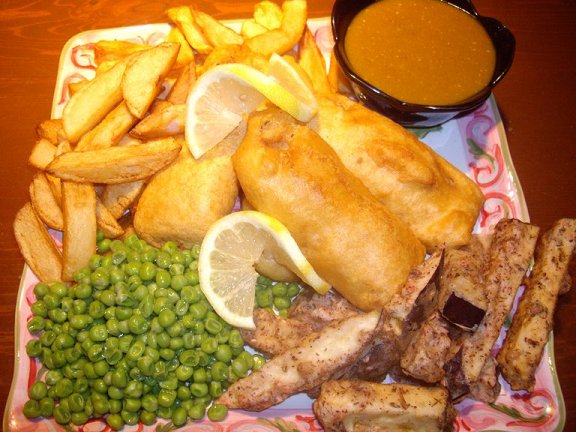 Fish'n'chips, deep-fried eggplant seasoned with za'tar and rice flour, curry sauce, peas
...wish we had "mushy peas"!
.



.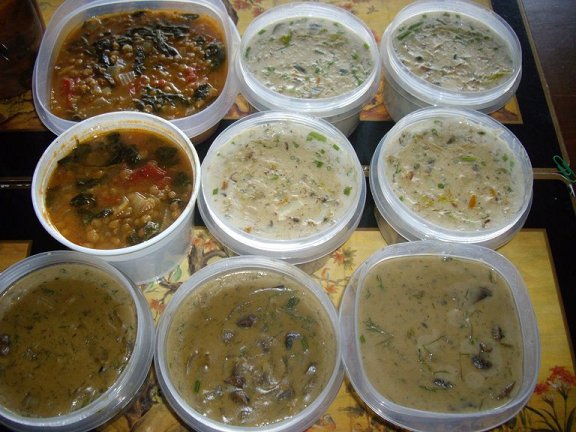 3 kinds of soup for the freezer:
Armenian lentil and spinach, Boston clam chowder, Hungarian mushroom.
..



.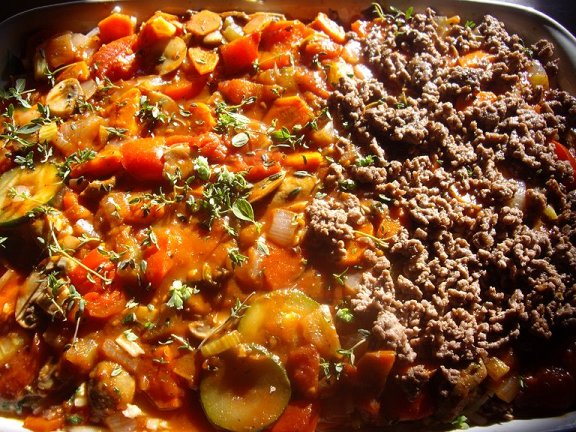 Pre-oven - One lasagne - two ways:
Looney Spoons Vegetarian on one half,. and with beef on the other half.
.



...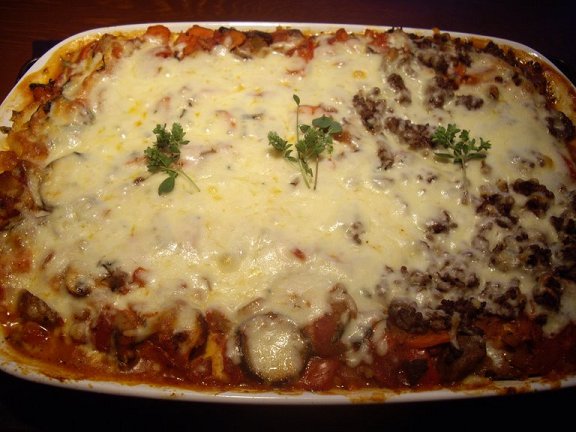 Cheese on!
.



.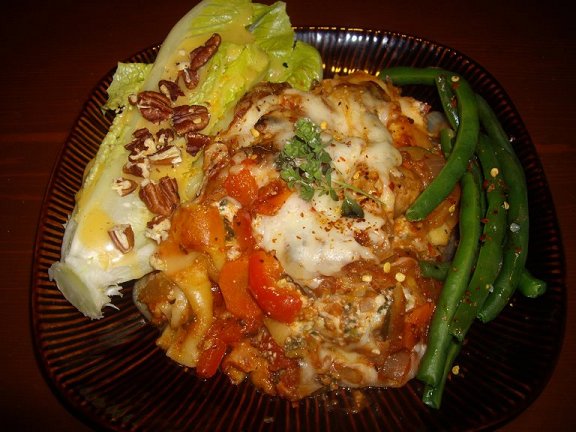 My vegetarian portion, a couple leaves of Romaine lettuce, Chipotle-Mango dressing and toasted pecans,
and green beans with sesame seed oil and crushed red chili peppers.
.



...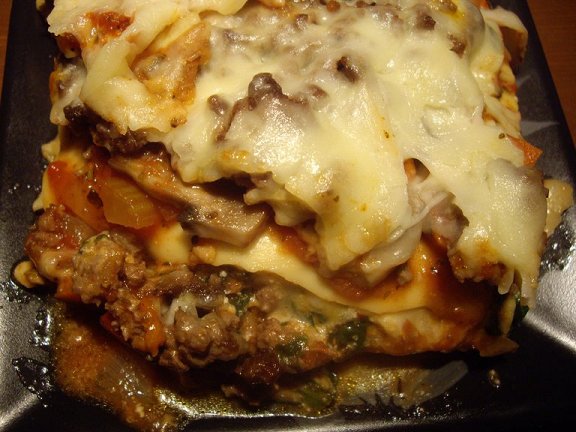 Bill's meat version! Oozy goodness...getting his daily disguised vegetables and fibre requirement ;-)
.



.
.



Copyright 2011
Sue-On Hillman
Bill and Sue-On Hillman Eclectic Studio